Every new and used car sold in the US comes with a car title, which is a crucial document proving the rightful ownership of the car. A car title not only demonstrates ownership but also discloses any defects or damage to the vehicle. They fall into two categories a clean title and a branded title. 
A branded title denotes that an insurance company has declared the vehicle to be a total loss due to severe damage. Whereas a clean title denotes that the vehicle has a spotless record. Because titles follow the vehicle, once a title is branded, it cannot be changed back to a regular or clean title under any circumstances.
However, a branded title is nearly always a sign of significant past problems of one kind or another. Continue reading to find out more about branded titles and what they represent for buyers looking for a high-quality used automobile.
Branded Title Cars
An automobile with a branded title has typically been previously determined to be a total loss. Branded titles come in a variety of sorts. Each of these denotes a distinct kind of earlier damage. Certain types of title branding indicate that a car has seen serious collision damage. Others indicate that a vehicle has previously experienced flood damage.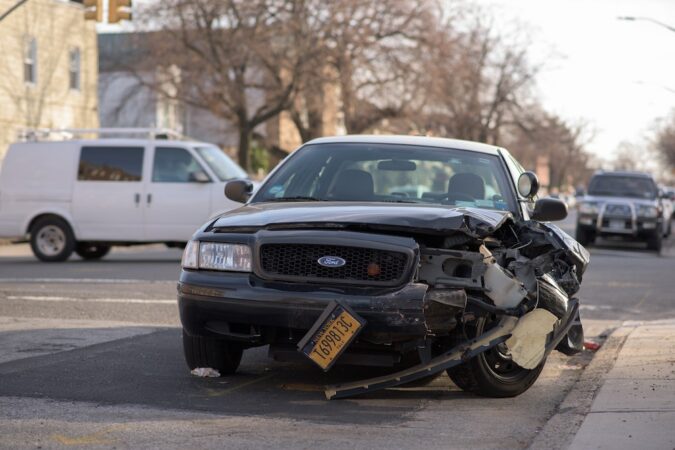 State-level title branding is managed by specified government organizations. As a result, branding practices frequently vary between states. Some states even use unique logos that are not recognized by their surrounding states.
In some cases, a branded title will describe problems other than those brought on by an accident or flood damage. This includes branding for things like lemon laws and odometer rollbacks, which both refer to things that can affect a car's value significantly.
In general, title branding is enabled to stop customers from mistakenly buying a car that has one or more serious problems that the seller has not mentioned. More crucially, title branding stops sellers from advertising faulty or unsafe vehicles to unwary customers.
If the repairs were done correctly and the car passes all safety and functional examinations, there is nothing inherently wrong with it having a branded title. A branded title could be problematic when using bank financing and when selling the car again. Because the buyer after that might not be as understanding. 
To avoid unpleasant surprises later on, it is a good idea to carefully study the vehicle history record for any vehicle you are considering purchasing.
Types Of Branded Titles
Although buying a secondhand car can be cost-effective, there are risks involved. Always verify the history of the car with all the supporting papers to ensure your safety. If you intend to get a used automobile, it is imperative that you comprehend title brands because they can suggest whether the vehicle could be potentially harmful to drive. 
Make sure you are familiar with a vehicle's specifications, owner history, and possible accidents before making a purchase. Analyze the upkeep expenditures for the car in the future. The car with no damage is, after all, the most economical. To learn everything there is to know about branded car title variations, keep reading.
Rebuilt Title
Any previously totaled car that has performed the necessary repairs is given a rebuilt title. Before being deemed "rebuilt," salvaged automobiles must often pass a number of exams. A rebuilt title also enables the registration, insurance, and reinstatement of a vehicle.
Vehicles with a rebuilt title are typically far less valuable than those with a clean title. Vehicles in this situation are typically only worth 60% to 80% of what they were before the collision. The majority of reconstructed automobiles are completely safe to operate and drive, despite the possibility of some minor visual flaws.
A professionally restored rebuilt title vehicle can end up being a terrific investment. But potential buyers trying to save money must exercise extra caution.
Salvage Title
This kind of certificate applies to vehicles that have been in serious accidents and determine that the cost of repairs is 50% or more of the vehicle's selling price. 75–85% of all the autos at American auctions have salvage titles. 
Such vehicles can either be exported to other nations or driven in the United States (subject to a rebuilt title). The threshold for the cost of repairs may be 75% in different states.
Generally speaking, it indicates that after the car was involved in an accident, the insurance provider determined that it was not worth fixing it. This is because the damage was assessed to be greater than 50% of the cost of the vehicle. After deducting any necessary costs, the business reimburses the owner for the car's market worth and then sells it at auction.
Branded Title Vs Salvage Title
A vehicle's title will be marked branded if it has been damaged and restored to safe and roadworthy condition. Contrarily, a salvage title denotes that the vehicle is irreparably broken, is no longer road-legal, and is only worth something for components or scrap.
Being involved in a small collision is one thing; a serious accident is quite another. Most insurance companies consider a car to be a total loss if it has incurred enough damage following a catastrophic collision, especially if the airbags have been deployed. So what happens next if your car is declared a total loss? 
Your insurance company writes you a check for the value of the vehicle. Then they tow it to an insurance company-owned impound lot. From there it gets sent to an auction firm that specializes in salvaging wrecked vehicles. The title changes from a clean to a salvage title as a result of this sequence of incidents.
This is where things may get intriguing. When a car is auctioned off, the junkyard will frequently purchase it for a low price in order to disassemble it for parts. However, if the damage doesn't appear to be too severe, an astute auto shop may occasionally buy the vehicle for a low price. 
They repair it as best they can, and then attempt to resell it with a rebuilt title. When a vehicle that was once declared to be salvage is fixed and passes a state inspection, a rebuilt car title is awarded.
Is Buying A Salvage Title Car Worth It
The vehicle will be appropriately priced and the repairs made will be disclosed if the vendor is truthful. In this case, you can buy the car at a significant discount over its fair market value. But are the savings worthwhile?
No, not generally. In most cases, even after repairs, an automobile that has been damaged severely enough to receive a salvage title might not operate as it did before the collision. Questions may also arise over the extent of the actual damage and the thoroughness of the repairs made by the mechanics who resurrected the vehicle. 
Additionally, it might be challenging or even impossible to finance and insure a damaged or rebuilt vehicle. Rebuilt title vehicles are only seldom covered by insurance companies, while many lenders will not finance branded title vehicles.
The lesson to be learned from all of this is that any vehicle with a salvage title may still present challenges. No matter the price, it's probably wise to avoid buying one if you find one.
Branded Title Buyback Lemon
We like to think that auto manufacturers have perfected their production techniques. New automobiles are perfect, right? Maybe not always. We've all heard the expression "purchasing a lemon," which most frequently alludes to the acquisition of a faulty car. Given how frequently these troublesome new cars are sold, each state has established its own Lemon Law to prevent buyers from doing so.
In essence, the Lemon Law says that the manufacturer must buy back a new car from the buyer if the defects are severe enough that they cannot be fixed in a reasonable amount of time. According to the law, this "serious flaw" must appear within a specified timeframe or range of miles and cannot be the result of misuse. 
State laws differ on what constitutes a serious flaw. But in general, problems with the car's steering, brakes, engine, transmission, and other expensive systems render it unsafe to drive. A manufacturer must make at least one unsuccessful attempt to fix an automobile before it can be declared a lemon. The majority of the time, several attempts at repair are made (without success). 
The title will convert to one with a lemon title when an automobile is purchased back under the Lemon Law. Again, a car with that brand name can be purchased for a low price, but there could be a variety of issues with it that the original manufacturer was unable to resolve. Check out your state's specific lemon laws as they differ from state to state.
Water Damage Title
Water is the number one enemy of electronics. There is a tonne of electronics hidden inside cars. They also obviously have engines and gearboxes. These components are susceptible to water damage in addition to having sensors and valves that are mostly controlled by computers.
Cars are obviously made to get wet. However, they are not intended to flood. A car that has been damaged by floods has probably been submerged in many inches, if not several feet, of water. Depending on how much water ended up inside the automobile, being inundated to that amount might cause anything from faulty electronics to damaged engines.
When a car is determined to have flood damage, the insurance company buys it back and sends it to the auction. There it typically ends up being crushed. However, occasionally, people attempt to fix and flip a flooded car. Cars with flood titles should be avoided, just as salvage autos.
Hail Damage Title
Hail was the cause of almost 60% of severe weather insurance claims in 2015. According to the National Oceanic Atmospheric Administration, hail in the United States in 2020 resulted in more than $10 billion in property damage. If the cost of bodywork and body panel repairs exceeds the value of the automobile, the insurance company may declare a hailstorm-damaged vehicle a total loss.
The branding of a hail damage title is not common across all states. But those that do provide purchasers and rebuilders to have a shot at a fair value. After all, hail damage is only visible from the outside. The car is still totally functional if you can see past the inflamed hood, roof, and trunk.
Some states (including Texas) do not issue a title brand for hail damage. Be on the watch for total loss or salvage title brands in addition to hail damage title brands, and find out which states the vehicle you're thinking about was previously registered.
Cars with hail damage are the only branded-title vehicles that are worthwhile looking at. Because, mechanically speaking, the occurrence that caused the branded title shouldn't have caused any serious damage.
Odometer Rollback Title
Sometimes the mileage shown on the car's odometer isn't an accurate reflection of the actual mileage. This could be a sign of odometer fraud, although it usually happens when an old or new odometer is replaced, and the display isn't set to reflect the actual miles of the vehicle. An odometer rollback notice could be seen on a car's report with a vehicle history report. 
These cautions should be taken with a grain of salt. Because it's extremely likely that the technician or service adviser recorded the incorrect mileage when the automobile was being repaired. This was then detected by the report. It is important to conduct thorough research to see whether this is the case.
Nowadays, it's difficult to actually tamper with odometers because of the intricacy of the digital odometers used in modern automobiles. The replacement odometer is the most likely reason for an odometer rollback title. But as always, conduct your research and try to ascertain the significance of the vehicle's branded title.
If a vehicle's odometer, which serves as a road use indicator, was reset by one of the previous owners, the title would be issued. If you don't have a degree in mechanics, it's very challenging to detect odometer rollback. Among the warning indicators of an odometer rollback are:
Excessive fading of the seats, carpets, and brake and gas pedals

Mismatched tires

The dashboard has missing screws or signs that it was removed

The mileage recorded on the odometer and on the VIN record differ
Today's rollback scammers, however, are skilled at skillfully erasing evidence of their interference. Therefore, having the car examined by a skilled mechanic is the best approach to ascertain whether a rollback is occurring. 
Branded Title Disclosure Statement
Some dishonest dealers utilize a scheme called title washing. This is because title brands are so offensive to customers, making it nearly impossible to sell a branded car. The intention is to falsely remove the brand and give the impression that the car has a clean title.
Utilizing the differing titling laws in each state is a popular strategy for accomplishing this. When it comes to titling vehicles, some states are tougher than others. Also, not all of them accept the same manufacturers. 
A new title without the brand may be granted if you transport a vehicle with a title brand from a tougher state to a more liberal one. Customers would subsequently perceive it as a car with a clear title. 
Another technique involves physically altering the title paperwork. This is why it is wise to always check the title in person rather than relying just on the seller's assurance that it is clear. Observing the title further establishes the seller's ownership of the property. 
When attempting to register the vehicle with the Department of Motor Vehicles (DMV) in many jurisdictions, having no title at all might also prove to be a significant obstacle. 
Getting a car history check is the easiest method to stay clear of a title-washing scam. These reports reveal a car's historical history regardless of the status of the present title. The reports will state if an automobile that was originally branded now has a clean title. 
The peace of mind that comes with knowing the whole history of a car makes the cost of an Autocheck or Carfax report more than worthwhile.

Should You Buy A Car With A Branded Title
In some specific circumstances, there can be benefits for car buyers when purchasing a branded vehicle. You can come across a car that simply has superficial damage, like hail damage. It will therefore be priced below market value and that might actually turn out to be a great purchase.
Also, purchasing a salvage car doesn't have the same hazards if you know how to fix cars. You may either restore the car to make it roadworthy again or use the pieces to fix other cars. However, purchasing a car with a branded title carries a number of dangers. Everything to watch out for is listed below-
1. Safety Risk
The primary drawback of purchasing a branded title vehicle is the inherent safety risk. These vehicles may not have been fixed correctly because they have sustained considerable damage. 
The car might not have been repaired properly even though it has been totally rebuilt and has passed a safety assessment. There are safety risks that an examination cannot identify, such as whether the airbags would deploy in the event of an accident.
2. Lack Of Warranty And Insurance Coverage
Also, when selling a car with a branded title, the seller will probably say that there was only little damage. Branded title vehicles are sold "as is," which implies that a warranty is not offered.
Some insurance providers won't cover automobiles with branded titles, while others will only offer expensive, limited coverage (to find out more, check out our guide on is catalytic converter theft covered by insurance). Without a clear title, banks and lenders also won't finance a vehicle.
3. Low Resale Value
The car will have a low resale value when the time comes for you to sell it or trade it in. Keep in mind that not all dealerships will purchase branded vehicles when you decide to sell yours.
Branded Title Dealership
The largest retailer of vehicles with branded titles in the country is AutoSavvy. With over 50,000 vehicles sold, AutoSavvy has established the benchmark for high-quality, high-value branded title automobiles and trucks. They hand-pick cars and Authorized AutoSavvy Rebuilders then carry out expert repairs on those cars.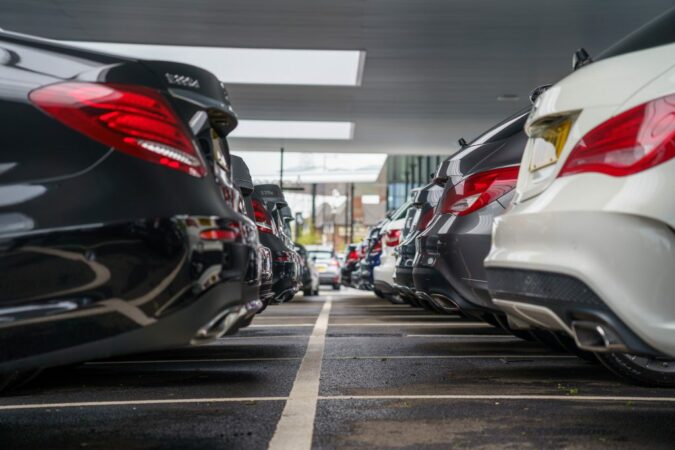 After replacing any broken components with brand-new ones, the car is put through a rigorous drive cycle before being put on the road. They also perform a thorough 151-point inspection once the vehicle successfully passes the road test to ensure that it has been properly restored and is ready for a new owner.
Branded Title: In Conclusion…
Whether you're buying a used car from a private seller or a dealership, you will want to locate the nicest one you can. A title brand is a black mark that appears on any vehicle. It signifies that the vehicle has undergone a significant, condition-altering event. Regardless of the cost reductions, it's always preferable to purchase a vehicle with a clear title.
Always be sure to get a vehicle history report and ask to examine the title of the automobile you desire to be sure it has a clear title. If the seller consents, you'll know that the car not only has a clear title but also had a title in the first place. 
The procedure of registering the car can be challenging for both purchasers and sellers if the seller misplaced the title or otherwise does not own it. There is no justification to settle for a mediocre-quality car with a branded title when 40 million used cars are bought and sold annually. 
Keep looking if you see any automobiles with branded titles; the ideal vehicle with a clear title is out there. However, in some rare instances, if you stumble upon an amazing deal on a car with a rebuilt title or a hail-damage title, it would be a considerable option. 
FAQs On Branded Title
What Is A Branded Title
A branded title denotes that the manufacturer has purchased the vehicle back due to serious damage, problems with the odometers, or a defect. Even while buying a car with a branded title can be quite affordable, there are some disadvantages to be aware of.
What Is A Branded Title In Utah
A salvage vehicle that has been fixed and put back on the road is referred to as a rebuilt or restored vehicle. It should be noted that a vehicle that has been salvaged or rebuilt/restored will receive a unique Utah title known as a branded title.
Should I Buy A Branded Title Car
Although there is a high amount of risk involved. Buying a vehicle with a branded title is not always a bad thing. Branded title cars demand a significantly larger time and financial commitment than new or clear title vehicles. However, it can be a truly good value if the seller is trustworthy and the repair is done well.
Branded Title Not Actual Mileage
The odometer readout, which does not accurately reflect the miles, should not be trusted. The odometer brand on the title issued in the new customer's name will read NOT ACTUAL. This brand is irrevocable and cannot be altered. A vehicle loses value if its odometer is marked with the words NOT ACTUAL.