Are you planning a road trip this Easter? Before hitting the road, make sure your car is roadworthy and your tyres are in good condition. Bridgestone has launched its new Turanza 6 tyre ahead of the spring and summer bank holidays, designed to keep motorists safe and offer superior performance and fuel efficiency.
Best-in-Class Wet Performance
Bridgestone conducted extensive consumer research among drivers to understand their needs and challenges when driving. The result is the Turanza 6, a premium summer touring tyre with best-in-class wet performance. The tyre offers superior mileage and improved fuel/energy efficiency, fulfilling motorists' safety and performance needs.
Simple Tyre Maintenance Tips
To keep your tyres in good condition, Bridgestone recommends checking your tyres at least once a month. Make sure your tyres are free from bumps, cuts, and bulges. The minimum tread depth is 1.6mm, and failure to comply could result in a fine of up to £2,500 and three penalty points per tyre.
To check the tread depth, insert a 20p coin into the main tyre grooves at several places around the circumference of the tyre and across its width. If the outer band of the 20p coin is visible whenever the treads are checked, they might be illegal and should be checked by a specialist.
Tyre pressures should also be checked against the vehicle manufacturer's recommended level, which can be found in the vehicle handbook and on a plate located inside the fuel filler cap or on the driver's door sill.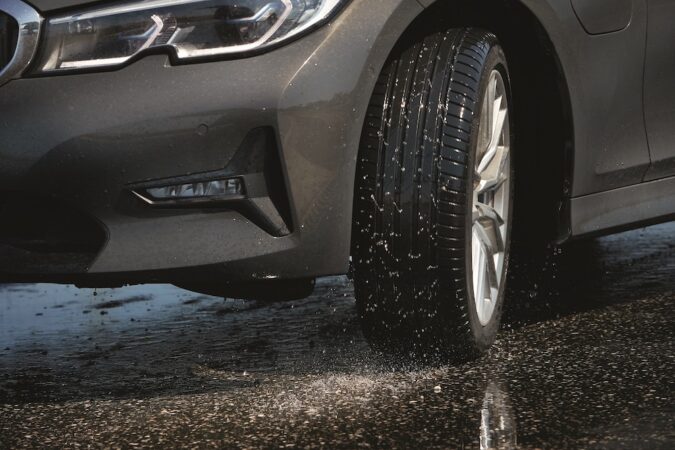 Bridgestone's Commitment to Road Safety
Bridgestone is committed to making roads safer and contributing to the United Nations Sustainable Development Goal #3.6 to halve the number of global deaths and injuries from road traffic accidents by 2030. In addition to developing premium tyres like the Turanza 6, the company undertakes multiple road safety initiatives, including tyre safety inspections, road safety training, education programs, and a recent donation of $1 million to the United Nations Road Safety Fund (UNRSF).
Life is a journey, and at Bridgestone, they're committed to making it a safe one. The company's focus on road safety is part of its broader corporate commitment – The Bridgestone E8 Commitment – that defines the value the company is promising to deliver to society, customers, and future generations in eight focus areas.
Stay safe on the road this Easter and beyond with Bridgestone's new Turanza 6 tyre and simple tyre maintenance tips. For more information, visit Bridgestone Tyre Safety Tips.