Designed to keep older children safe while travelling, the BubbleBum inflatable booster seat is lightweight and small enough to fit in your handbag or rucksack. CEO and founder Grainne Kelly came up with the idea while on holiday abroad with her family after finding that travel companies do not always provide a booster seat or charge extortionate amounts for the privilege. She sensed a gap in the market and as a former travel agent, she knew the industry. BubbleBum launched in her native Ireland in 2009, with an appearance on the country's version of Dragons' Den and the product is now available worldwide. It is the world's first inflatable booster seat and meets and exceeds EU and US regulations.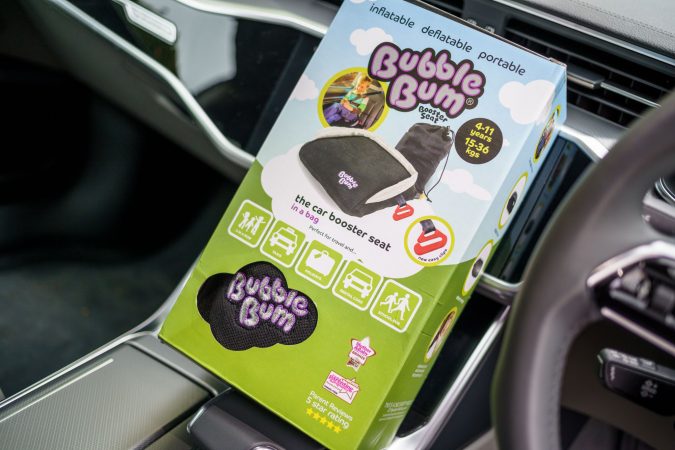 BubbleBum – Inflatable Booster Seat
BubbleBum is perfect for holidays, rental cars, taxis, school trips or for use by childminders and grandparents. It is aimed at children aged 4 – 11 years old but not recommended for younger children as it does not provide side impact protection. Studies have shown that children are 59% safer in the correct restraint and this is just as important for older kids. UK law states that children must be seated in an approved child's car seat until the age of twelve or until they reach a height of 135 cms, whichever comes first.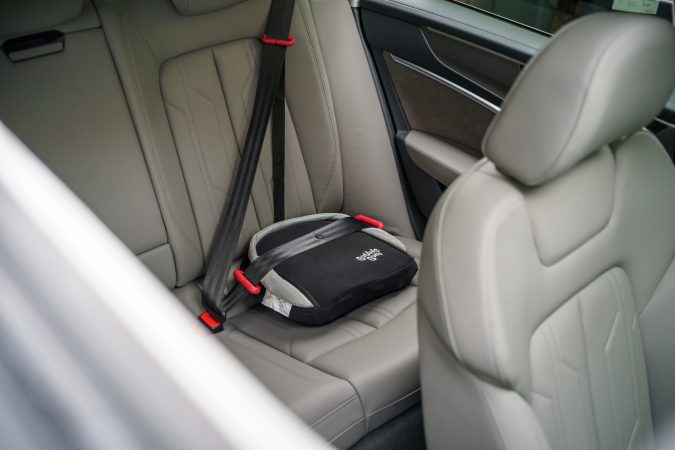 The BubbleBum booster seat is fully portable as it inflates, deflates and folds flat, so it is easy to carry and pack away. It comes in a range of eye-catching colours, so it will appeal to hard-to-please kids. Mrs Kelly has involved her children in the design process and still looks to them for ideas.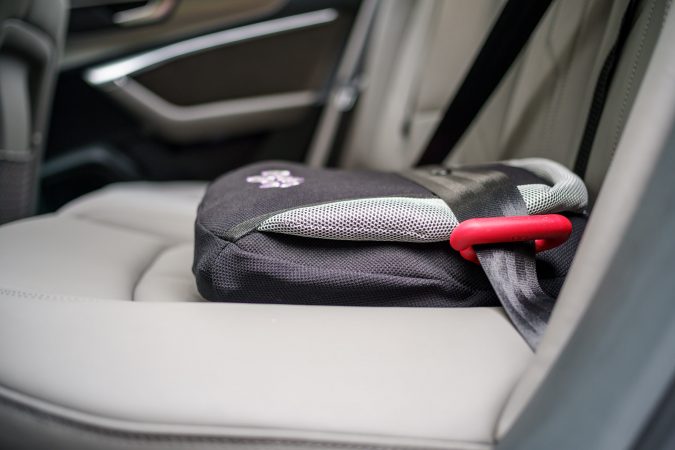 Easy To Use – Inflatable Booster Seat
The BubbleBum booster seat is easy to use: the shoulder belt is placed across the child's chest, the positioning clips hold the lap belt low on their hips and thighs, to boost and stop the child from slouching. The child will then remain firmly in place in the event of a crash. With winter coming up, parents should refrain from placing their child in the car seat while wearing a winter coat. In a collision, if the harness on the car seat is not tight enough, then their coat will become compressed, so the child could be ejected from the car seat. To check if the harness is tight enough, you can perform two tests: if you can fit two fingers between your child's chest and the harness, then it's not tight enough and needs to be adjusted or you can perform the "pinch test." If you can pinch together the harness material at your child's collarbone, then it's too loose. By removing your child's coat before placing them in the car seat, you could save their life in a collision. There is also the risk of your child over-heating if they wear a coat in the car.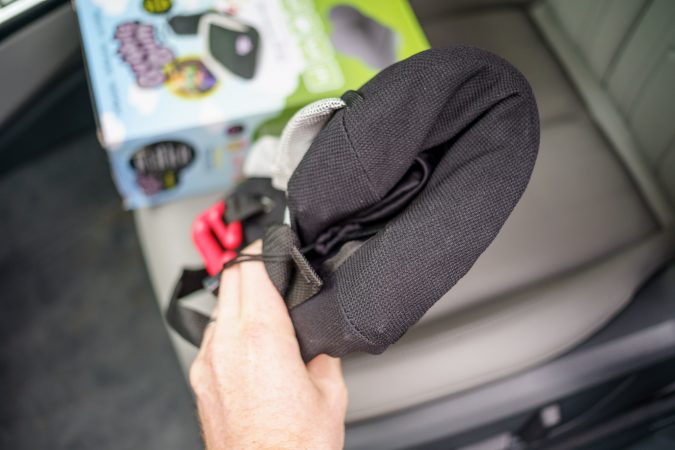 BubbleBum provides an innovative and cost-effective solution to the problem of keeping children safe while travelling. The booster seat retails at £29.99 and is available from their website.
Gallery