There's nothing like some of the world's finest cars to attract millions of international guests from all different walks of life. Auto shows are the biggest events designed to commemorate the newest and most innovative products of the ever-changing industry and there are thousands that take place annually all over the world. While attendance at these shows ranges from a couple hundred to nearly half a million guests, car companies and industry giants successfully use these events to gauge consumer interest as well as test new ideas. The following are some of the biggest and best international car shows that should make their way onto your travel bucket list.
Tokyo Motor Show
As Tokyo is the location of some of the biggest automakers in the world, including Honda and Toyota, it makes perfect sense that this too would be the location of one of the greatest international auto shows. Showcasing nearly 40,000 concept and traditional production vehicles every other year, it's no wonder that this auto show experiences continual success.
Retromobile
This classic auto show has been annually held in Paris since 1976 and features some of the best classic cars out there. Offering something to see for everyone, the most recent show boasted over 500 classic autos including famous models from Ferrari, Bugatti, and Lamborghini — along with a mix of some modern masterpieces.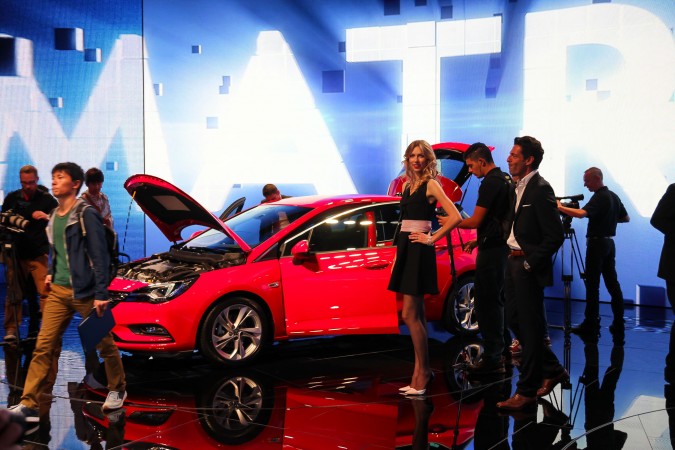 AvD Oldtimer Grand Prix 
Amassing a crowd of nearly 60,000 this annual event is held at the Nürburgring and since 1972 has been one of the world's biggest and most celebrated vintage car events. A popular place for motorsport legends, the Oldtimer provides guests with the perfect three day opportunity to witness firsthand the magnificence of more than 500 vintage cars.
Auto Shanghai
Alternating every other year with the also famous Beijing Auto Show, the Shanghai International Automobile Industry Exhibition is the nation's oldest and one of the premier motor shows in the world. The event is relatively new, only dating back to 1985, but that hasn't prevented it from gathering global attention and recognition as one of the most important car shows in the world.
Paris Mondial De L'automobile
The Paris Motor Show is a biennial showcase of some of the world's finest production and concept cars. The elegance of the city makes the October auto show something unlike the others — making it one of the most popular in the world. The first Paris Motor Show was way back in 1898 and has continued to please guests ever since.
Tokyo Motor Show
Held in Detroit, Michigan and subsequently also known as the Detroit Auto Show, this auto show has been considered to be the best of its kind in North America. The weeklong event takes place every winter and features some of the greatest concept and production cars. Not only does the show provide tremendous benefits for auto lovers and the industry, but it also generates millions of dollars in charity donations.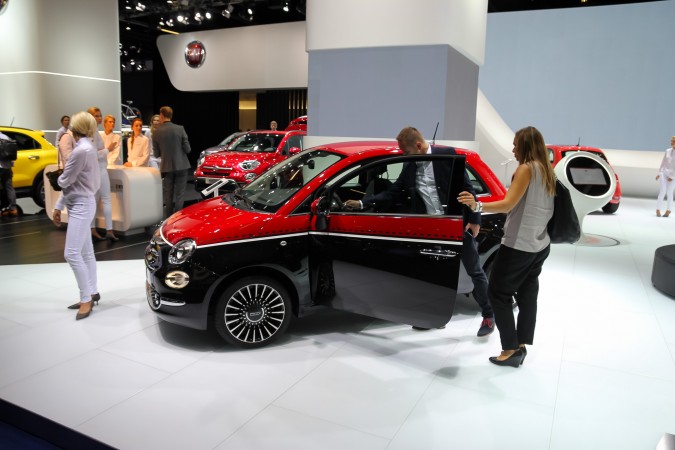 Frankfurt Motor Show 
Known locally as Internationale Automobil-Ausstellung, this one is one of the most notorious motor shows in the world. The show takes place every year and, since 1991, annually alternates between commercial and passenger vehicles. Even with its origins dating back to the late 1800's, the Frankfurt Motor Show still draws an impressive crowd each year — making it one of the most popular auto shows in the world.
International Geneva Motor Show
Every March, guests from all over the world gather in Geneva, Switzerland to take part in the Geneva Motor Show. Nearly all of the major internal combustion models have been on display here since the show's 1905 debut. Not only can the guests view some of the world's finest supercars, but they have also been known to take part in social and political debates in recent years.
Beijing International Automotive Exhibition 
Also known as Auto China, this biennial show is proudly held in China, currently home to the fastest growing auto market in the world. That said, it makes sense that this car show is one of the best in the world and attracts large audiences of over 800,000 visitors.
Pittsburgh Vintage Grand Prix
The ten-day motorsport festival is one of the largest and most popular of its kind. The event originated in 1983 and now welcomes an estimated 250,000 spectators each year. Featuring cruises, galas, car shows, and a challenging vintage sports car race, this motor show has something for everyone and is too good to miss.
Conclusion
Visiting car shows is something that any car enthusiast dreams of. You might be wondering how classic cars still look so great. The secret to retaining their charm lies in a thorough car waxing to protect the paint job from degradation. If you have a classic car, topautotools has a good list of premium waxes so you can get an idea of how to preserve your car's outer coating. If you need replacement parts, you should be able to find plenty on the internet from online market places like, eBay, Amazon, and others.
There's nothing more exciting and enriching than seeing some of the most expensive and best cars in the world at one of the great car shows in this list. When considering future travel plans, why not try to arrange one that includes a visit to one of these fine international car shows? Offering something for everyone, an auto show can be a unique and exciting component of any vacation. Which one are you going to visit first?
Charles Martin
Charles is a former auto/moto technician and mechanic who has written for several automotive related websites including topautotools.com, which he co-founded. Charles's favorite car is the 1966 Shelby 427 Cobra and enjoys writing about anything auto related including the best tools and tips to help everyday people in life make good decisions about anything automotive related.