We Trust The Buffalo TeraStation 3410DN
It is no secret that we live in a highly digitised world now. Every business from the smallest to the largest has to store a lot of critical data that is produced in huge volumes every day. Our venture is no different and we have literally thousands of pictures and videos and other related data that is critical to everything running smoothly. A loss of this data can cripple a business to the point where it is almost impossible to recover.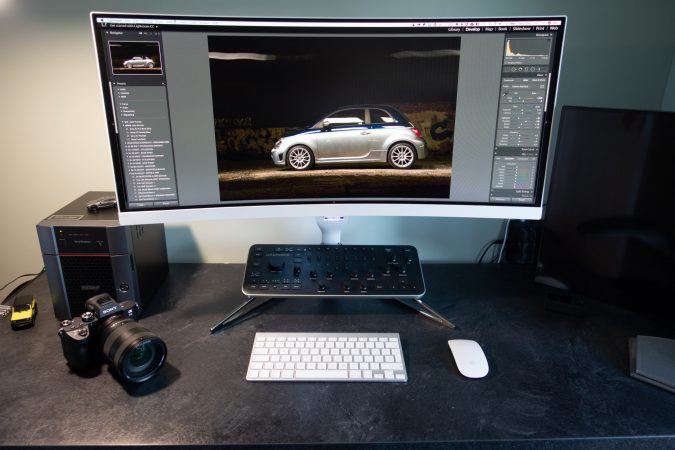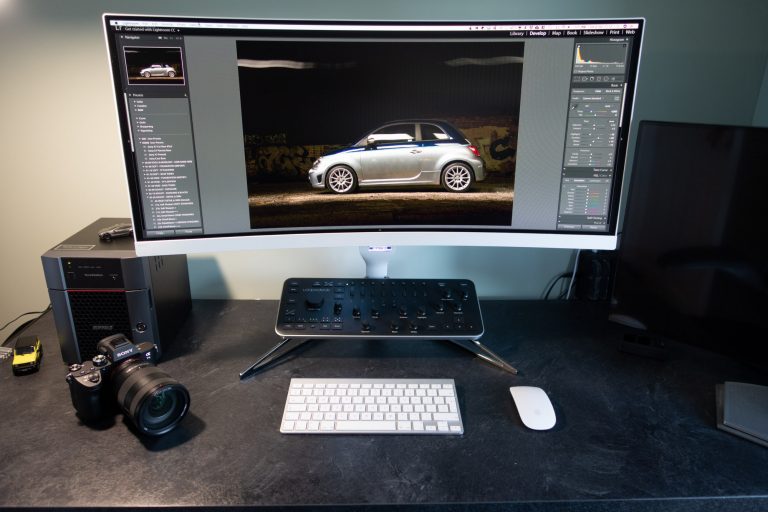 Modern hard-disks have improved a lot but they are still mechanical devices that can fail. Data redundancy is a good business practice, and what we mean by that is simple. Your data storage solution should be able to keep all your data intact even when there is a hard disk failure. Today we will introduce you to the Buffalo TeraStation 3410DN, a NAS or Network Attached Storage device that we have been using very satisfactorily at Motor Verso.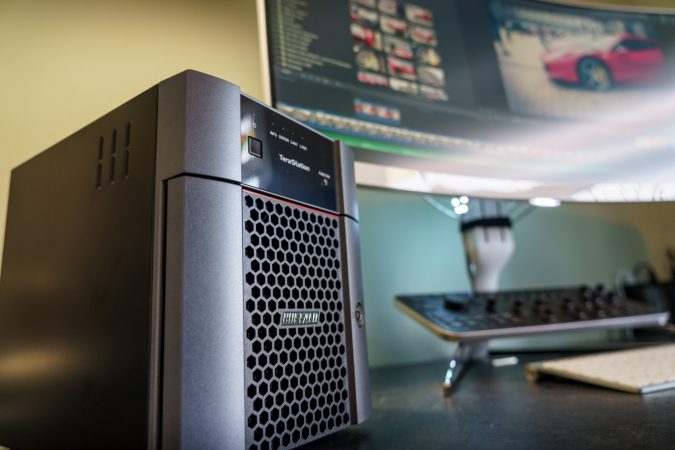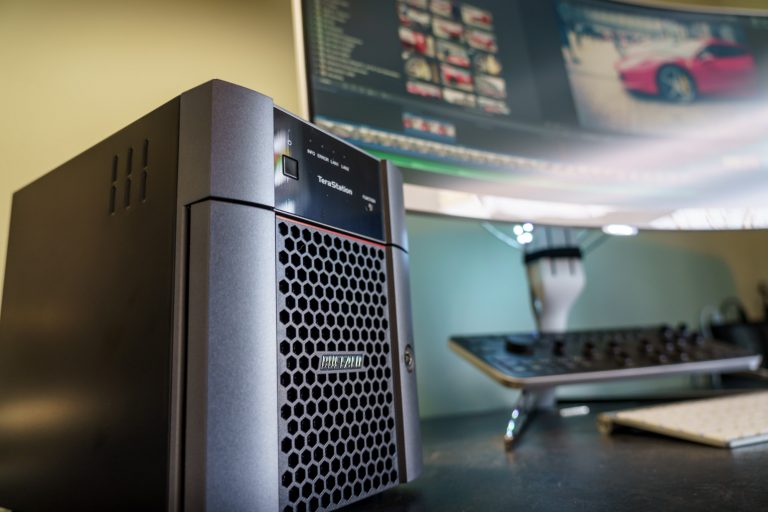 What we are using?
Buffalo is one of the leading names in the data storage arena and the Buffalo TeraStation 3410DN has had generally favourable reviews online. We did a bit of research before settling on this one and it perfectly fits our needs without exceeding the budget. Retailing at around the £700 mark, you get 8 TB of storage capacity with the option of adding two more hard drives. In all, it has four bays out of which two are taken up by the default hard drives that come with the Buffalo TeraStation 3410DN.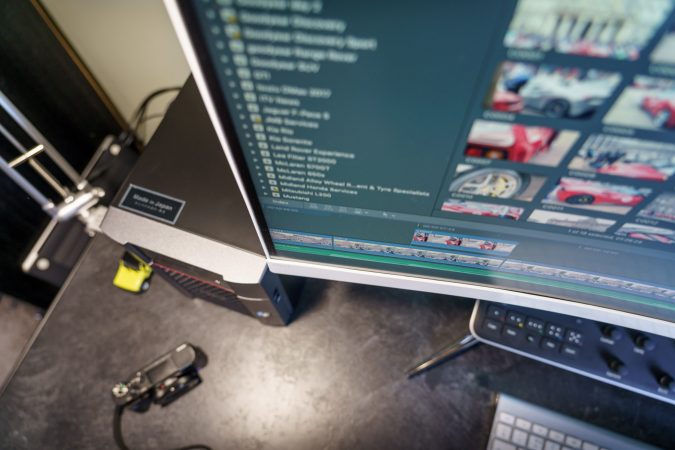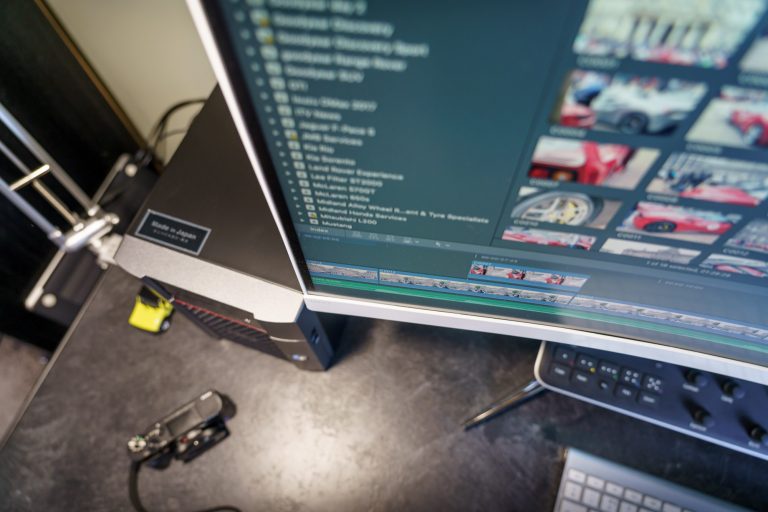 Why we are using RAID NAS Storage?
As a media business, we were needing to save a humongous amount of data in the form of thousands of photos and videos. A lot of this data is critical for the success of our business. We review cars which means that the photos we take of the cars form an integral part of each review.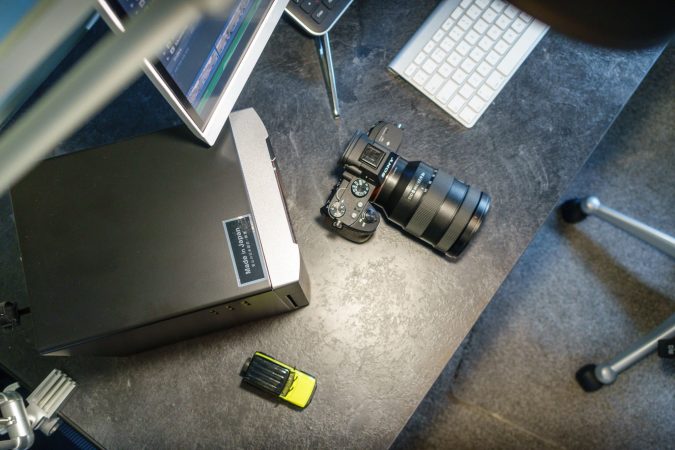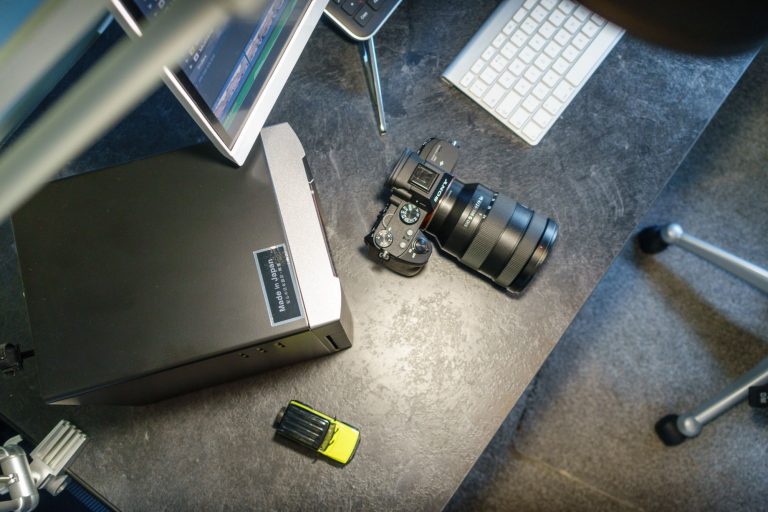 If we suddenly lost these photos then it would be impossible to acquire them all again. The same applies to other types of data such as videos, documents, spreadsheets etc. We needed a reliable place where we could store all our data and that is where the Buffalo TeraStation 3410DN comes in.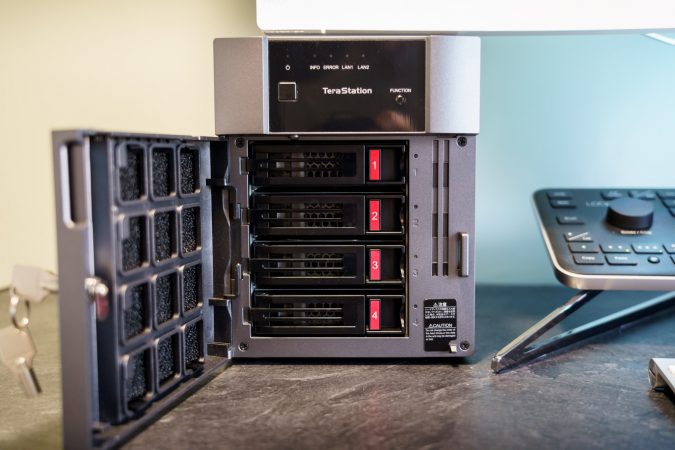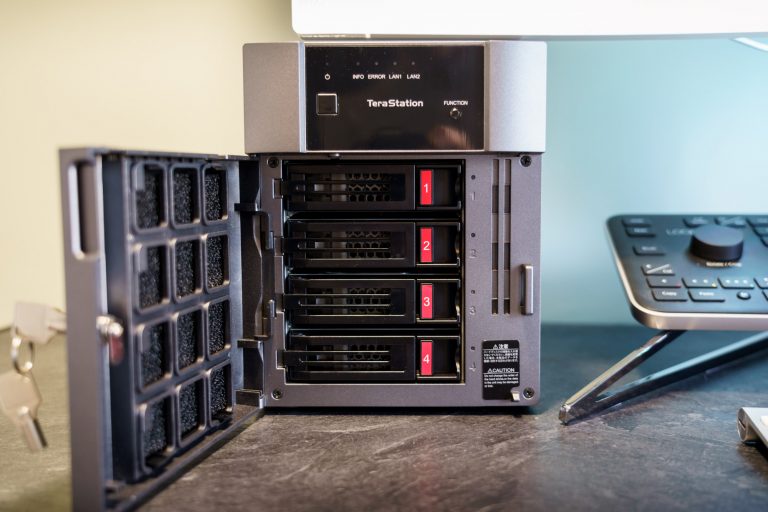 What we are using it for?
We are primarily using the Buffalo TeraStation 3410DN as a data repository where every single piece of digital data we need is stored so we can always have a copy in case we need it. Its RAID capabilities allow us to rest easy knowing that our data will be safe even if there is a complete failure of one of the hard drives.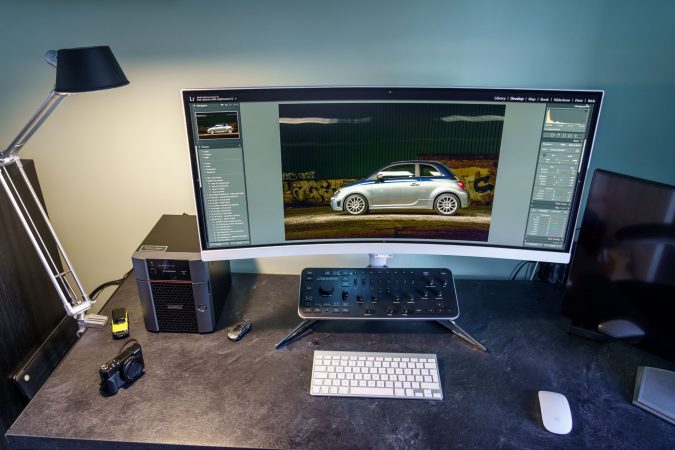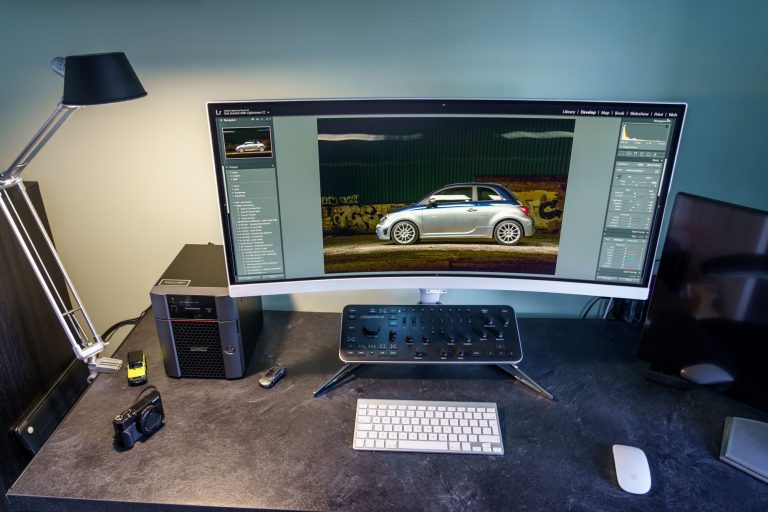 Why is RAID Important?
The modern computer is a very powerful device that has really changed the way we work and function. However, it comes with the inherent flaw of being rather fragile and the hard drive happens to be one of the most sensitive parts of a computer.
They are extremely sensitive to shocks and temperature changes. It doesn't take much for all your data to vanish. Sometimes they can malfunction without any external factors being involved. Whatever the case may be, leaving all your data on a single drive is a recipe for disaster that can end up costing you dearly.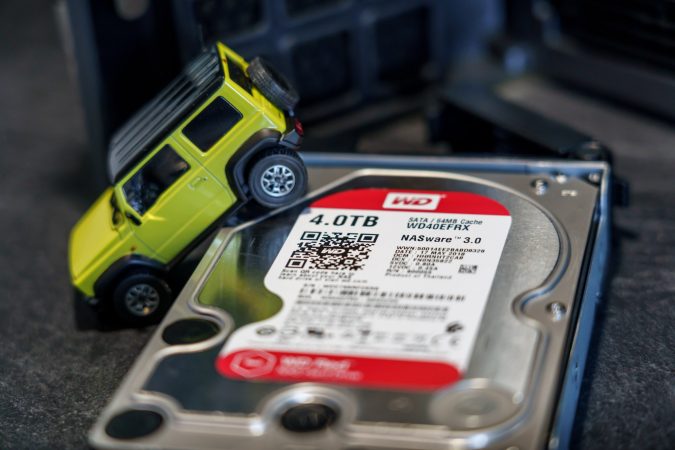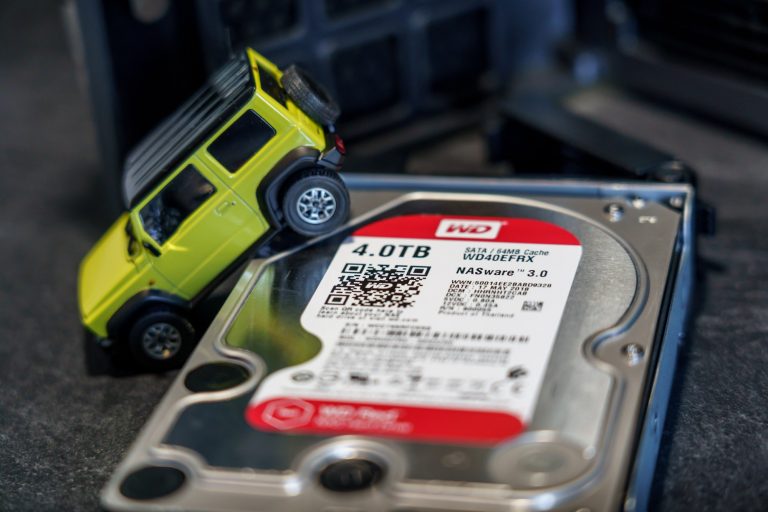 Imagine spending years compiling useful data and categorising them and then having all that effort come to nought in no time at all. Data redundancy becomes even more critical when your business' finances are involved. The last thing you want to do is lose all your financial records and digital invoices.
Key Features of the Device
The Buffalo TeraStation 3410DN is quite the versatile NAS server. It has an inbuilt dual-core processor to take care of all the setup and automation tasks.
There is space for 4 hard drives allowing you to expand it to 16 TB of storage space. It has a LAN interface to connect it to a local network enabling it to be used as a media server. It also has two USB 3.0 ports to make data transfer directly from flash drives and external hard drives possible.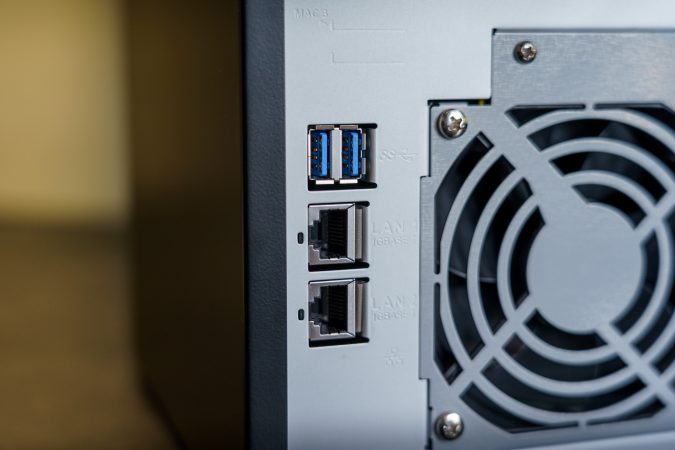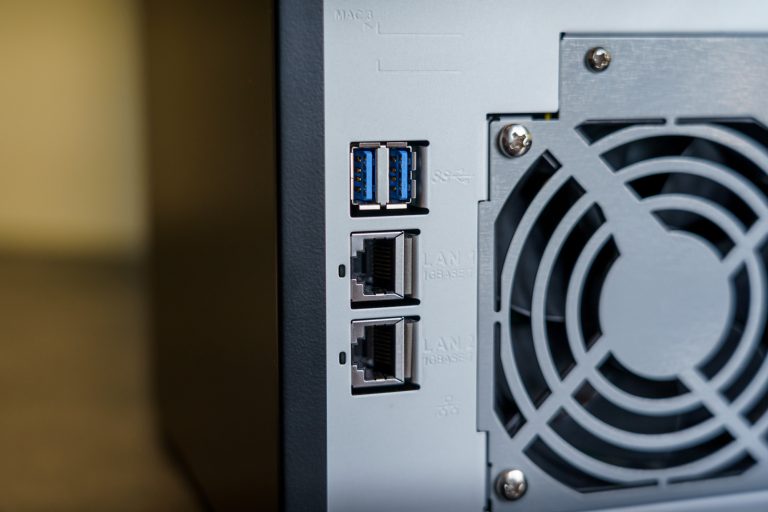 The maximum power consumption of the Buffalo TeraStation 3410DN is 85 W while only consuming 1 W in standby mode. Average consumption is 36 W when idle and 46 W when in use which is quite good. It can be configured in RAID 0, 1, 5, 6, 10, or JBOD modes. It looks pretty cool and at 7 kg is quite stable but not too heavy for the occasional change of scenery. You can schedule tasks as well including setting a time for it to go into standby mode.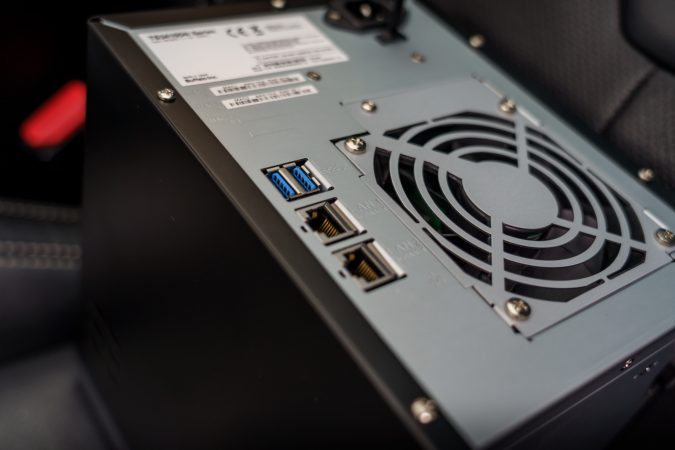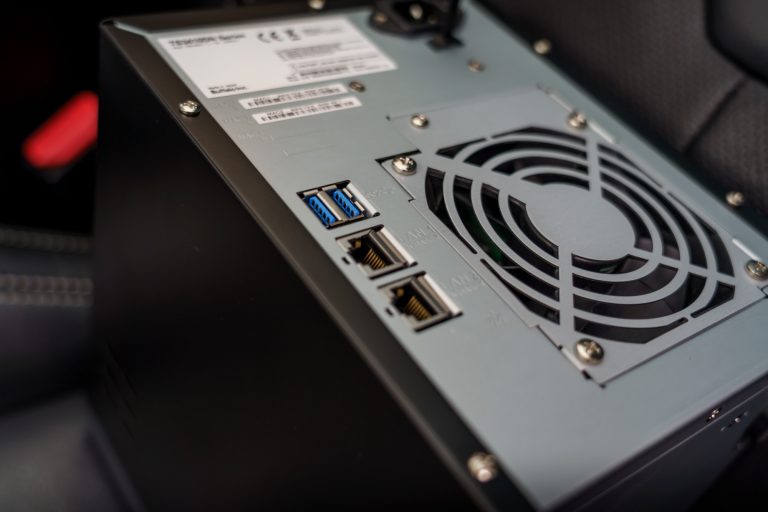 Set Up Experience
Before jumping into how we set up the Buffalo TeraStation 3410DN, we would like to shed some light on what all the commonly used RAID configurations mean.
RAID 0: Data is broken up into fragments and split between the drives to improve seek times. It allows for faster data access but does nothing in terms of reliability. If anything, it is more unreliable as a single drive failure can render all the data useless. You do get the full combined storage capacity of all the drives though.
RAID 1: Two copies of each data is stored, one on each drive. This reduces the storage space by half but allows you to have an intact copy of your data left even if one drive fails completely. In the case of four drives, two are used as the main storage while the other two act as data mirrors.
RAID 5: This configuration requires three or more drives and offers the best of both worlds. It has speeds similar to that of RAID 0 with the data security of RAID 1 and is the most commonly used configuration. Two-thirds of the space is available for storing data.
The other RAID configurations are extensions of these three and documentation can be found on them if you are inclined to use them. RAID configuration breakdowns.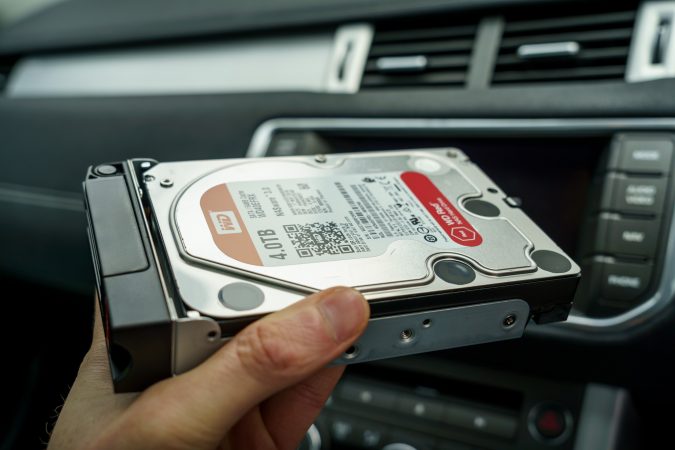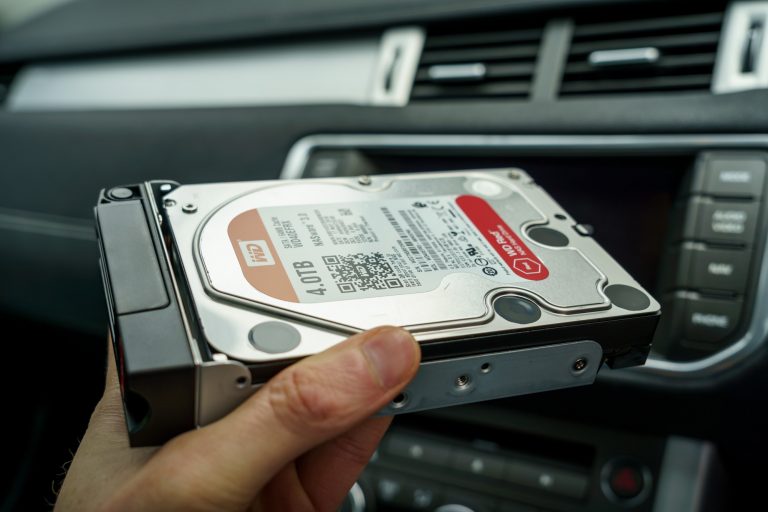 For us, the setup was pretty straightforward. We plugged the network cable in, powered on the NAS server and waited for it to boot up. We downloaded the NAS Navigator2 software and that helped us to log in to the admin section of the server. It was pretty intuitive from here on and as we only had the two drives that came with the device we opted for the RAID 1 configuration. The entire process took less than 10 minutes and we didn't even need to refer to the user manual.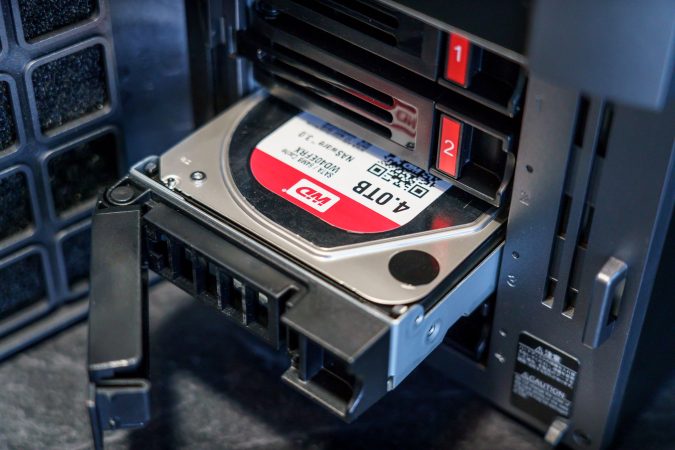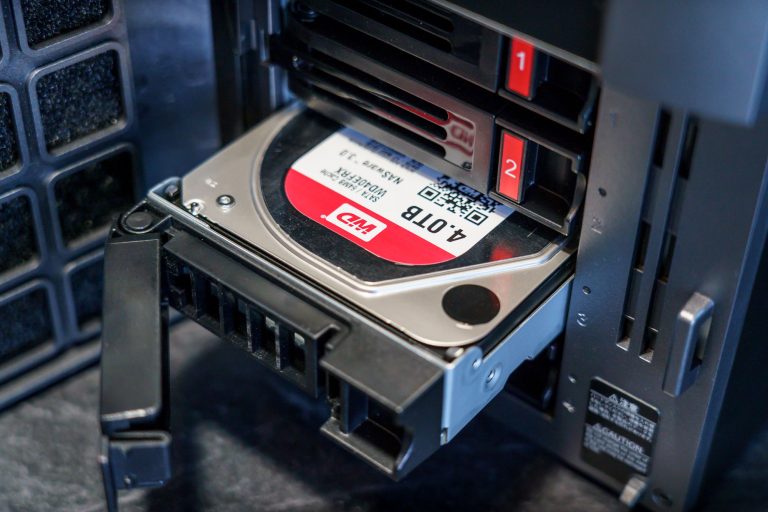 Then we created all the necessary folders and began copying all our data on to the Buffalo TeraStation 3410DN. Read and Write speeds were very good and we had 4 TB of usable space.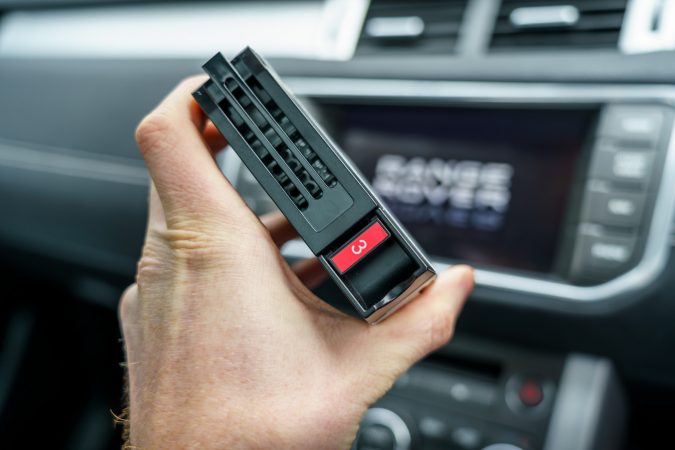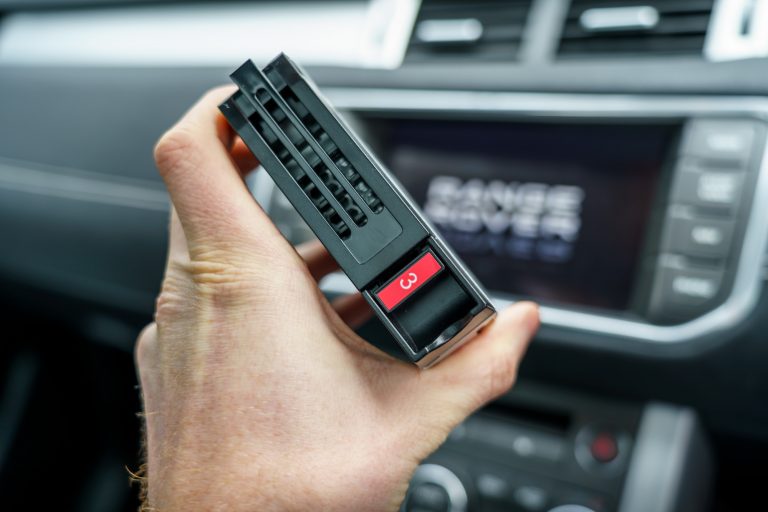 Adding Disks – Live Upgrade
We soon realised that the 4 TB of space we had on our array would prove insufficient quite soon. So we got another 4 TB hard disk. It is recommended to get the exact make and model as the ones that are already in your Buffalo TeraStation 3410DN. Our intention was to convert it into a RAID 5 setup so that our data would still be safe while improving the read and write speeds and giving us more storage space. Normally you would have to format all the hard drives, set it all up again and begin the whole copying process, during which the NAS array would be unusable. Thankfully, Buffalo had an ingenious solution to that.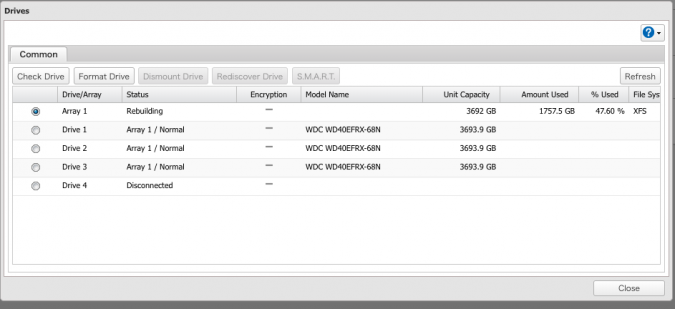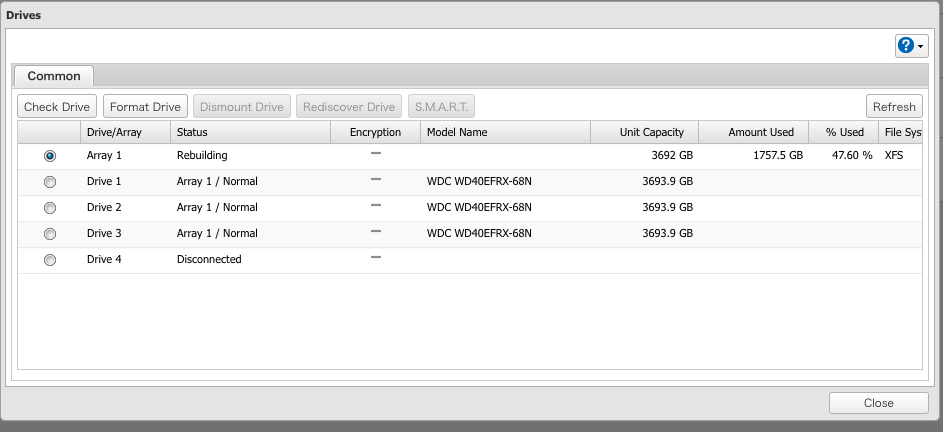 They can convert the array from a RAID 1 setup to a RAID 5 setup live and without requiring any downtime. The entire process was done online. We do have to mention that this took a few days but we didn't mind as the array was still useable throughout the entire process albeit with slower read and write speeds. When this rebuilding process was done, we had 8 TB of usable storage space which should be sufficient for the foreseeable future. We still have one more bay to fill and that keeps our options open for the future especially since migrating from one RAID configuration to another is so convenient. Next time however we will only need to expand our disk pool rather than change RAID configuration.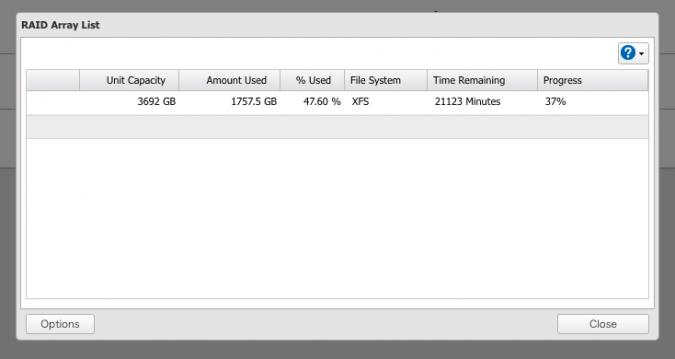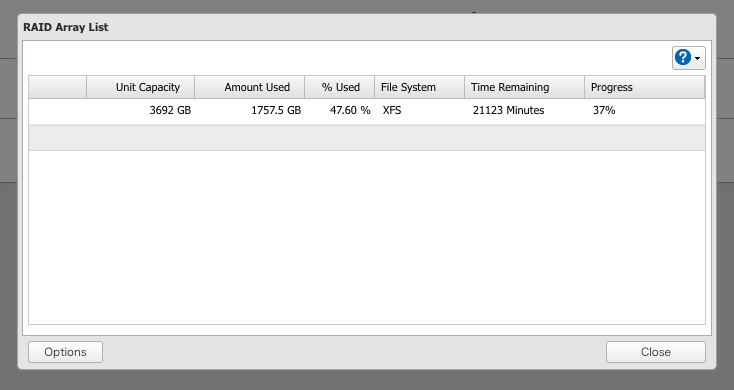 How We Are Getting On Using It For Business?
We have been using it as a vault for all our data. Every single image from Adobe Lightroom is stored on the Buffalo TeraStation 3410DN. It also acts as an archive for Final Cut Pro. Once we are done with the editing, the finished data also ends up on this NAS server.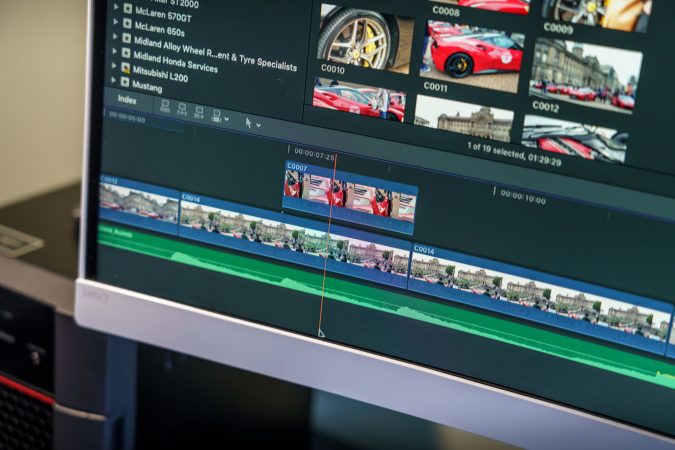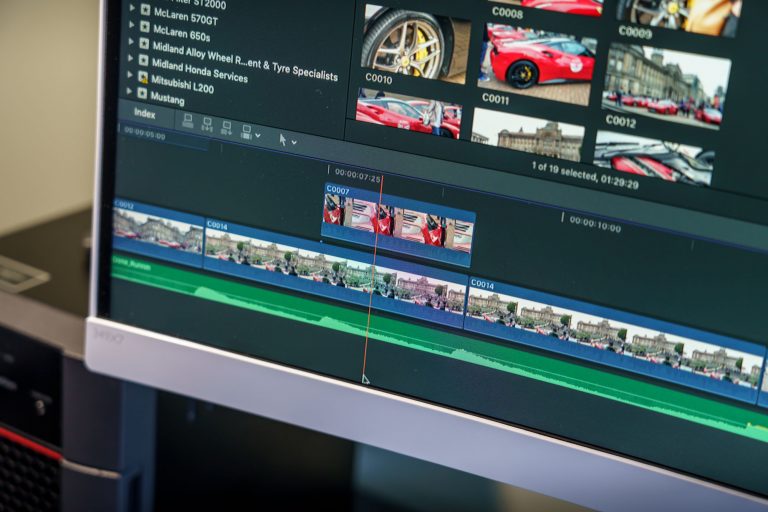 It is also where we store the time machine backups for out MacBooks. This can come in quite handy if we ever need to restore our MAC to a previous configuration.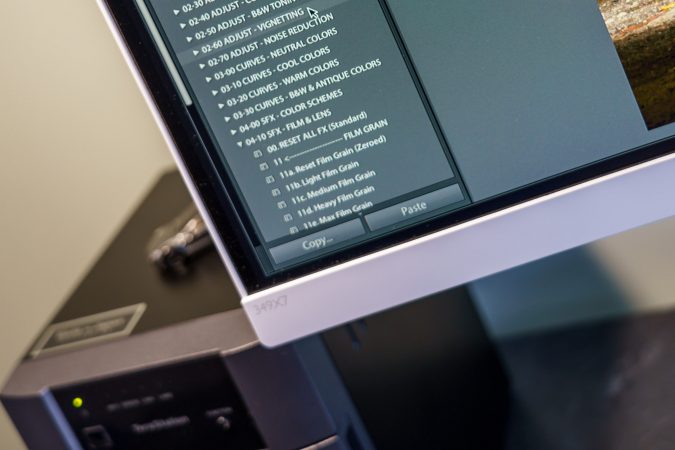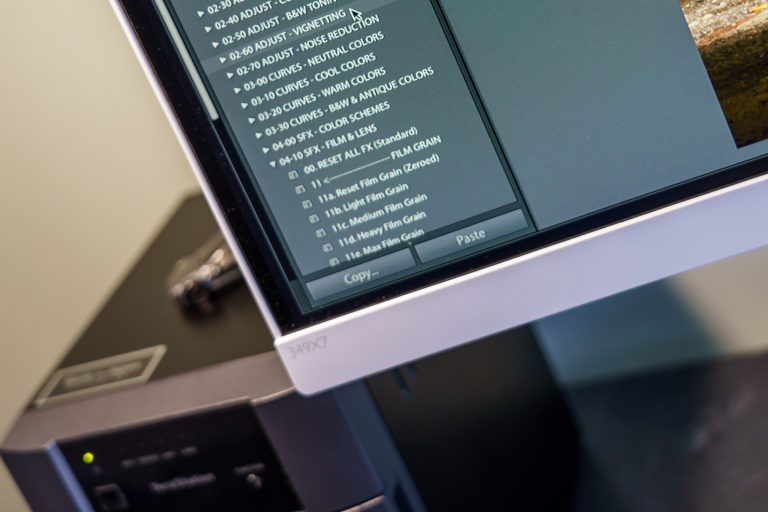 What Makes The Array Ideal?
We have been quite happy with the Buffalo TeraStation 3410DN and here are some of the reasons why it is a decent option for someone looking for a value for money option in NAS storage solutions.
Affordable
Designed with SME in mind
Easy to use
Good performance
Great form factor and build quality
Low power requirements and noise
It comes with the highly reliable Western Digital Red hard drives. If you are a small to medium business then we would recommend getting the Buffalo TeraStation 3410DN as it quite the versatile, dependable and intuitive solution for all your data needs.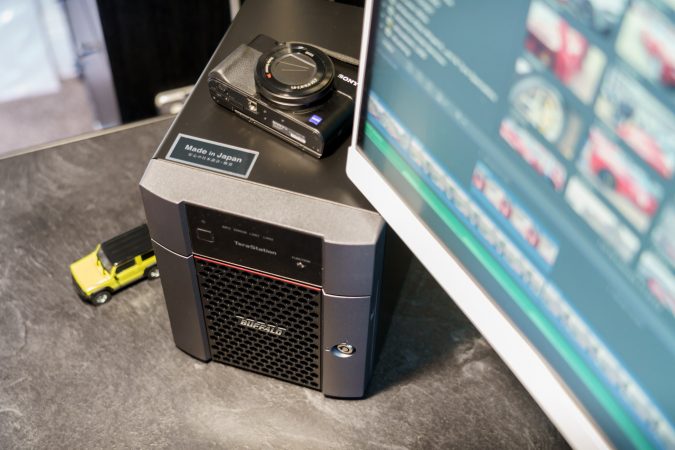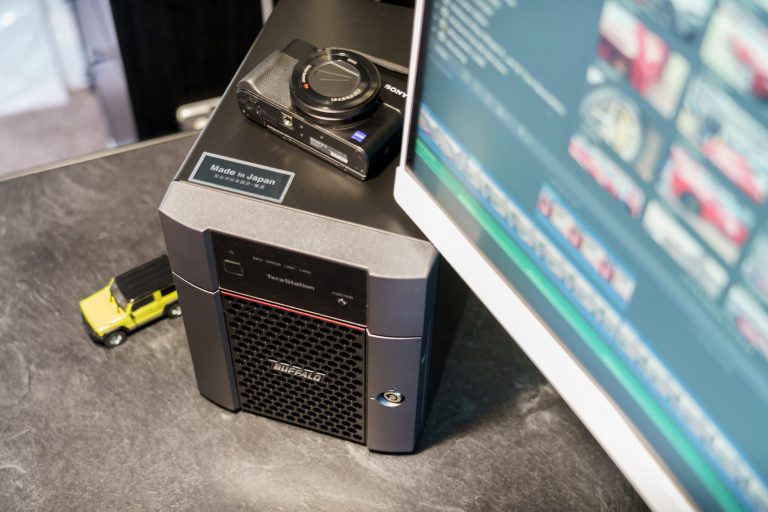 Spec:
See full spec below
BUFFALO TeraStation 3410DN – NAS server – 8 TB
Device Type
NAS server
Host Connectivity
Gigabit Ethernet
Total Storage Capacity
8 TB
Max Supported Capacity
16 TB
Installed Devices / Modules Qty
4 (installed) / 4 (max)
Dimensions (WxDxH)
17 cm x 23 cm x 21.5 cm
Weight
7 kg
Localisation
Europe
Processor
1 x Annapurna Labs Alpine AL-212 1.4 GHz (Dual-Core)
Storage Controller
RAID SATA 6Gb/s – RAID 0, 1, 5, 6, 10, JBOD
Hard Drive
2 x 4 TB SATA 6Gb/s
Networking
10Mb LAN, 100Mb LAN, GigE
RAM
1 GB
Power
AC 120/230 V (50/60 Hz)
Storage Operating System
Linux
System Requirements
Microsoft Windows 7,
Microsoft Windows Server 2008 R2,
Microsoft Windows Server 2008,
Microsoft Windows Server 2012,
Microsoft Windows Server 2012 R2,
Windows 8.1,
Apple MacOS X 10.9 or later,
Windows 10
Manufacturer Warranty
3 years warranty
More Images