Back in 1963, at the Frankfurt Motor Show, Porsche unveiled a car that would last the test of time. A car that would still be lusted after 54 years down the line. The 901.  There are 82 901's in the world and what makes them super special is the fact that the 901 is really, the 911.  Peugeot kicked up a stink in Paris, as they owned the rights to the three-digits-with-an-0-in-the-middle name in France. So Porsche decided to replace the 0 for a 1 and that was how one of the most iconic motor cars in history became.  Of course there were those 82 that had already been ordered and manufactured, they were released under the 901 name.
The price for any Porsche from the air-cooled era is something to make most of us wince however there is a way to get into the illusive 993 or other 911 legends.  You just have to travel a little further afield than your local dealership.
Big Crash of 2008
After the big crash of 2008 a lot changed in the car world.  One of those changes were that Germany realised it could scoop back some of it's children from America and Japan, via their old chum England.  There are far fewer import hoops to jump through when shipping a car from the USA to the UK and the transfer from UK to Germany is very simple.  So with a cheaper and easier option, Germany started accepting American Imports.  The auctions of Japan had been in a terrible state for many years but after 2008 a new grading system was put in place and the quality of the Japanese import became outstanding.  The bonus too was unlike modern Porsche's destined for Japan, the air cooled era were all German build line.  Meaning left hand drive and none of the dreaded C18 build codes.  These cars were all stamped with the C00 code for Germany.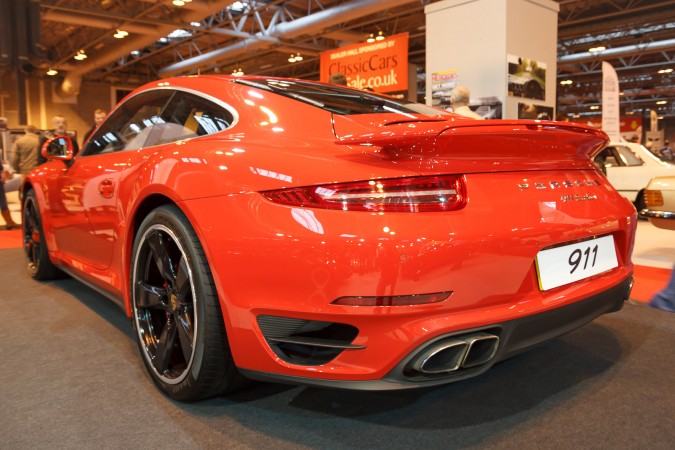 Sourcing and importing from America is obviously a far simpler option.  The Japanese auctions are like countries themselves in size and imagine the speed in which a UK auction happens, only in Japanese.  Taking a trip to the States to search out perfectly preserved chassis is the best way to bag yourself a 911 classic.  
Shipping
You'll need to do your research for shipping. You are going to need an Auto Transporter and to understand the paperwork for bringing the car back to the UK, changes that need to be made to meet EU regulations – so it can pass an MOT, and how to register the car through the DVLA – not as easy as it sounds! Providing you have done your research it is completely achievable and not as costly as one might think.  Especially when the price of classic Porsche is so much lower there than here.
This window is closing though.  With hundreds of European dealers based out in America and the country beginning to realise it is losing all that iconic goodness, demand is high and therefore prices are rising.  However there are still little gems to be found.
So, what are you waiting for! Plane ticket, road trip, barn find!! Also learn about the Honda Civic EP3 Type R JDM.