The backup camera is so simple yet such a helpful driving aid. I like to think I'm a good driver, but the backup camera has helped me avoid more accidents than I'd like to admit. But if your car doesn't come with a backup camera, can you add a backup camera to a car on your own?
The short answer is, yes you can. But the long answer is that it's not so straightforward, and might be more difficult in some cars. Anyway, if the question "can you add a backup camera to a car" has been lingering in your mind, here's all you need to know:
Backup Camera
The backup camera is a pretty straightforward device: it's a camera at the back of your car that's hooked up to a display inside of the car.
Most carmakers would mount this camera somewhere near the handle of your trunk or tailgate. Although some may put it in a more creative location, such as VW where the camera is inside the rear logo of the car and pops out when you put the car in reverse.
In most cases, the camera requires a physical connection to the display inside the car (i.e. wiring). And this is why installing one yourself can get complicated, as running a wire from the back of the car to a display at the front isn't exactly easy.
Cars With OEM Backup Cameras
So, if you've been planning to replace your current ride and you don't want to deal with the hassle of installing a backup camera, consider getting a car that has an OEM (Original Equipment Manufacturer) backup camera. Many cars now come with this, and here are a few you can consider: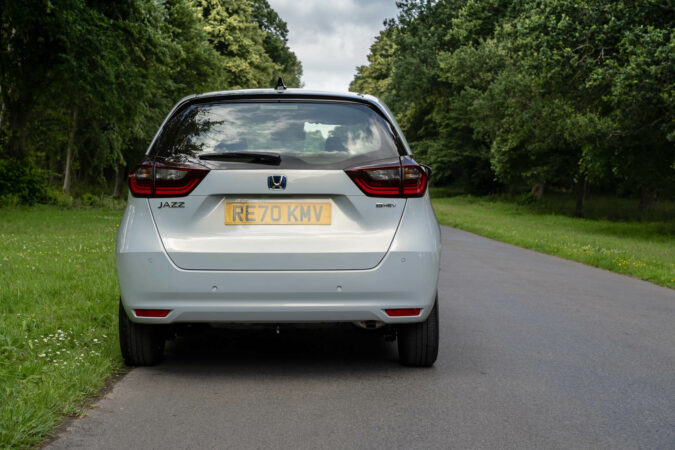 Those are just a few of them, and almost every car now comes with this feature as standard, with only the base trim usually being the exception. Point is, you're spoiled for options. If you've been meaning to replace your current ride, save yourself the hassle of installing one yourself and get a car with an OEM system.
A Note About Backup Cameras
Before we proceed, I'd like to add a personal note about backup cameras: they're a great driving aid, but don't rely on them too much.
I have a backup camera in one of my cars right now. And it's great; the field of view (viewing angle) is decent, minimal distortions, the video feed is relatively clear, and it helps me to know how close I am to an obstacle behind when parking or getting out of a parking space.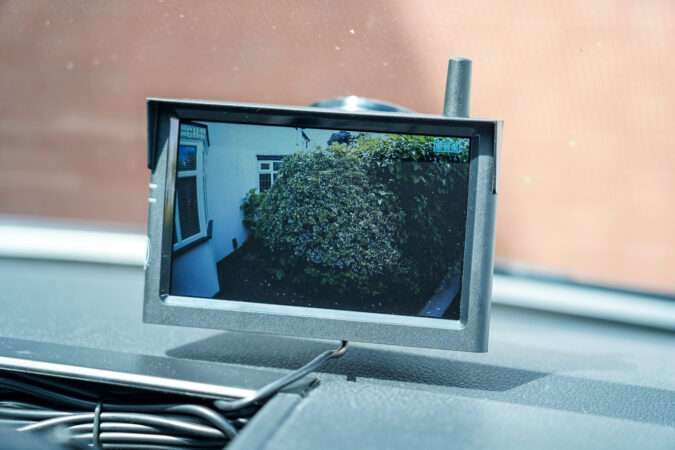 However, the backup camera in my car has a relatively big blind spot. When a person or a motorcycle is in the rear quarters of the car, I can barely see them on the camera. And I almost didn't notice them on one occasion and nearly hit them while reversing.
Thankfully, I took a look at my side mirrors and noticed them. So, I avoided an accident there. The takeaway here is they're great, but many systems likely have a blindspot. So, always pay attention to your surroundings even if you have a backup camera. Anyway, now we can proceed:
Can You Add A Backup Camera To A Car: Aftermarket Camera Types
There are several types of backup cameras depending on how it connects to the display, the display type itself, and the type of mounting for the camera. If you're going to install an aftermarket backup camera, here are the types you should know of:
Wired VS Wireless
A wired system is pretty self-explanatory: the camera records, and sends the video feed into the display inside your car via the wires that you've installed. But backup cameras can also be wireless, negating the need to run a wire through the car and making the installation process more manageable.
The system typically works by using Bluetooth to send the video feed, but some may use a different type of transmitter to send the video feed. As mentioned, this makes installation much easier. However, the downside of wireless technology is that it's likely to be slower. So, there might be a delay between what the camera records and you seeing it on the display.
Of course, this isn't always the case and will depend on the product you buy. But this is something you should know about before purchasing.
One more thing to note is that a wireless backup camera will still require power to operate, which means you'll need to connect it to a power source. And that means there's still some wiring involved even with a wireless backup camera.
Display Type
There are three types of aftermarket backup camera displays:
On-dash display. This is a stand-alone display that you mount wherever you like on the dashboard. This is usually the easiest solution and ideal for cars that don't have a head unit with a screen. And it's compatible with almost any car.
In-dash display. This type of display is installed in the head unit slot of the car. Sometimes an infotainment unit may come with a backup camera in the package, but others will require you to buy it separately. This is ideal for cars that have a wide range of aftermarket options available as head unit sizes vary.
Rearview mirror. This type of display has a screen built into the rearview mirror, and it will turn on when you reverse the car. At all other times, the display turns off and it's just a mirror. This requires replacing the current rearview mirror in the car.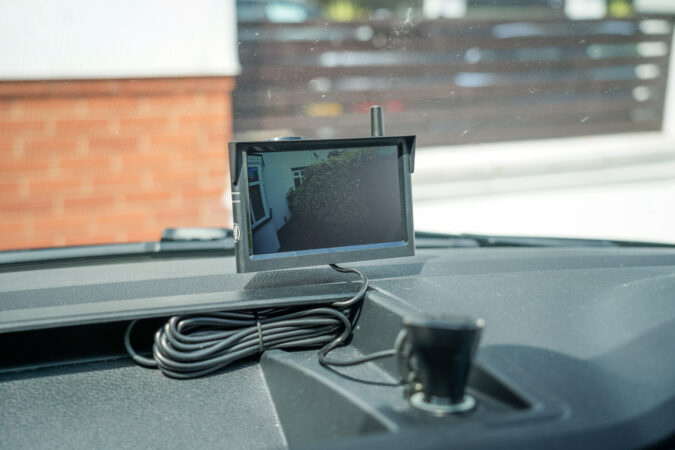 The backup camera connects to the infotainment system in cars with an OEM system. And it automatically switches to the video feed when you put them in reverse. But what if your car already has an infotainment display and you want to install an aftermarket camera?
The compatibility depends on the aftermarket product and the car's make and model. If this is what you're aiming to do, please read the product description carefully to see if it will work. And ask a sales consultant if you can't find the information.
Mounting Type
As for the mounting type, here are the options:
Flush-mounted. This will be the most pleasant to look at as the mounting will try to blend with the car's surface as much as possible.
Bracket-mounted. This type of mounting uses a bracket that you install on the car's surface and typically won't blend in very well.
License plate mounting. There are two types; it could either mount on the license plate or on an existing frame. Or it can come with its own frame where the camera is embedded in it.
Aftermarket Backup Camera
Hopefully, the previous section has helped you in deciding what type of backup camera you want in your car. Now, here are some highly-recommended aftermarket backup cameras:
1. Auto Vox CS-2 Wireless Backup Camera
We like to make things as simple as we possibly can for our readers. And that's why we're recommending the Auto Vox CS-2 Backup Camera. Since it's wireless, you'll only need to worry about wiring its power source.
Auto Vox claims that it has a strong digital wireless signal, so you won't have to worry about interference or delays. And they say it's good for any vehicle less than 32 feet long. So, as long as you're not installing it on an RV, this will do the job.
They also claim it's IP68 waterproof—the same as an iPhone 11 and up—and it can withstand temperatures as low as minus 4°F. It can mount on your car's license plate frame, so installation is fairly easy. Additionally, it can tilt so you can adjust the angle of the camera.
One downside is that field of view is "only" around 110 degrees. For context, the iPhone's field of view on its ultra-wide camera is 120 degrees. This isn't too bad, and it reduces the amount of distortion in the video feed. But drivers with wider vehicles might struggle a bit.
As for the display, it's a decent 4.3-inch display that comes with a strong suction cup that you can place just about anywhere on the dashboard. If your car doesn't have a USB-A slot, you'll need to buy a charging port for the cigarette lighter to power the display.
Overall, we think this is a great option for not too much money. It costs a reasonable $129 with a 30-day money-back guarantee. And with an average rating of 4.3 out of 5 stars from over 4,000 reviews on Amazon, this will be a good system for you.
2. Furrion Vision S
For the spare-no-expense type of people, then maybe you'll be happier with the Furrion Vision S. It's technically intended for RVs, but can be used for cars as well. And its 180-degree field of view means it's great for wider vehicles such as full-size trucks and SUVs.
Much like the Auto Vox, this is also a wireless camera with a digital wireless receiver. But unlike the Auto Vox, this costs a hefty $433 with the 4.3-inch display. And the bigger 7-inch display will cost you over $600.
So, what do you get for your money? There's the ultra-wide camera, it has infrared to make it easier when parking at night, microphone and motion detection, and the display is a touchscreen making it easier to use.
The biggest issue is the mounting bracket. It's meant for RVs, so mounting it on a car can be a little difficult. But apart from that, this is also a great option—if you can stomach the price.
One last note, make sure that you buy one that includes the mounting bracket, such as the one with the product code FOS48TAPK-BL.  Others don't have the bracket included and are meant for RVs that have been prewired.
3. eRapta ERT01 Backup Camera
On the budget side of things, there's the eRapta ERT01 backup camera. This is a wired system, so you'll need a head unit that you can connect it to. It seems universal though, so as long as your head unit has a connector for an RCA cable, you should be good.
The eRapta costs a very affordable $26. And it doesn't seem like it skimps on features either; the video is 720p, has LED lights to improve visibility at night, a 149-degree field of view, and they claim it has an IP69K water and dust resistance rating.
The camera comes with a bracket that you can install on your license plate. So, mounting the camera won't be too difficult.
However, since it's a wired system, you're going to have to wire it from the back to the front display of your head unit. This may or may not require you to drill holes to connect it. And you can watch the video above to learn more.
Overall, we think this is a great option if you already have a head unit that's compatible with your car. It's cheap, the video feed is high resolution, and it has a rating of 4.3 out of 5 stars with over 20,000 reviews on Amazon.
If you don't already have a head unit display in your car, read our guide to Apple CarPlay-compatible head units. It will help you decide on which head unit you should buy.
4. Pyle Backup Camera Rear View Mirror Screen
If you don't want an ugly on-dashboard display, or you don't already have a head unit display, then the Pyle Rearview Backup Camera might be for you.
As mentioned, this type of camera displays its feed on the rearview camera. It turns on when you put the car in reverse, but at all other times, it's just an assuming rearview mirror.
It's a wireless system. But you'll need to wire the power supply for the camera and power the rearview mirror screen. So, you might end up having a pretty ugly wire dangling off the rearview mirror depending on how you wire it.
Pyle boasts a 4.3-inch LCD screen in the rearview mirror, IP67 water resistance, night vision, and LED lights on the camera to help with night visibility, 170-degree field of view, and the camera easily mounts on your license plate or its frame.
It costs a very reasonable $115 and has a rating of 4 out of five stars with around 1,300 reviews on Amazon. So, a lot of customers seem to be happy with their purchase.
We should warn you that you installing this rearview display will be more complicated than just putting a display on your dashboard. Additionally, the video only captures 586p, so it's not going to be crystal clear.
Backup Camera Installation
If you're not a fan of DIY, or you're not sure about your skills, then you can have a professional do it for you instead. Of course, this adds to the cost, but as I like to say: why do it yourself if you can pay someone else to do it for you?
Anyway, Best Buy's Geek Squad offers this service in some of their branches. According to their website, the cost is between $50 to $160 depending on the camera type:
Wireless cameras cost $50.
Wired cameras cost $130.
Rearview mirror-type cameras cost $160.
Note that the cost doesn't include the hardware. And we can't find information on whether you can buy the hardware yourself, or you need to purchase it from Best Buy.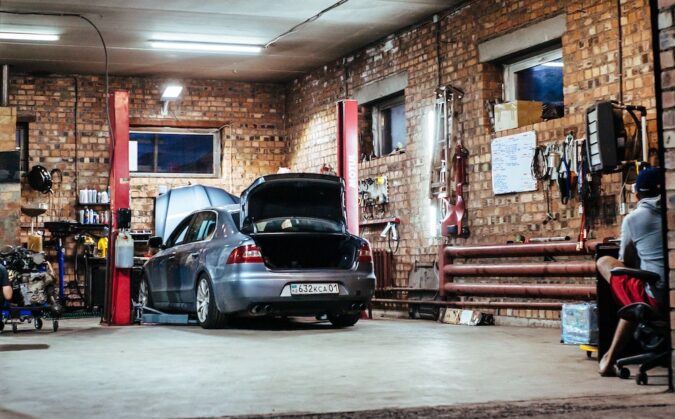 If you don't want to go to Best Buy, your local auto repair shop may also be able to do it for you. Look for a shop that specializes in car electronics, such as head units and sound systems. They should know how to install a backup camera.
The cost will vary depending on local labor rates and your car's make and model. So, we recommend asking about the costs and shopping around first before you pull the trigger. But the labor cost should be no more than $200 in most cases.
Can You Add A Backup Camera To A Car: Prep
The process will vary depending on your car's make and model, as well as the type of backup camera that you've bought. But here's a list of tools that you may need:
A set of flathead and Phillips screwdrivers.
A drill and a set of drill bits.
Wire connectors.
Zip ties.
Gloves and safety glasses.
Rubber grommets.
Can You Add A Backup Camera To A Car: DIY
As mentioned, the process will vary depending on several factors. Additionally, this process can get very lengthy. And a written guide will take too long, and might not convey the guide clearly.
So, we recommend watching this great video from Crutchfield instead:
In essence, you'll need to drill a hole behind your car's license plate. This is to run the wire necessary to power the camera—and connect it to the display if it's a wired camera. Then you'll need to install the camera on the bracket and connect it to its cables. Covering the cable with a rubber grommet is a good idea.
Afterward, mount your license plate frame as normal. Then you'll need to connect its power supply cable to one of the car's license plate lights by using Posi-Taps. Then you'll need to start figuring out how to run the camera cable to the head unit through the cabin.
This is where it gets tricky, as you'll need to wire it correctly to the head unit. This is why getting a wireless system would just be so much easier. Or just pay a professional to do it for you.
Can You Add A Backup Camera To A Car: FAQs
Got any more questions about car backup cameras? We try to answer some frequently asked questions below:
How To Wire A Backup Camera
The power supply for the backup camera can come from the wires that power the license plate lights. You can easily connect them by using Posi-Taps. If you have a wired camera, then you'll need to run the cable through the car, up the dashboard, and then into the head unit display.
How Much To Install Back Up Camera
Best Buy's Geek Squad offers backup camera installation service at certain branches. They'll charge you between $50 to $160 depending on the camera type, not including the hardware. If you were to do it at an automotive shop, expect them to charge you somewhere around $200 just for the labor.
How To Install A Rear View Mirror
Most rearview mirrors are installed with an adhesive. You'll need to remove the rearview mirror, and then clean the residue from the old one. Then apply an adhesive such as Permatex to the mirror before installing it.
When Did Backup Cameras Come Out
The first production car to have a backup camera was the 1991 Toyota Soarer Limited, but it was only available in the Japanese market. It became more common as an optional extra in the US in 2001, and only became standard in many cars in 2015.
How To Wire Backup Camera To Stay On
The exact steps vary depending on the camera type. But in general, the system needs a constant power supply and should be connected to the ignition key so that it immediately turns on when you turn on the car. Systems with manual switching may allow you to do this without connecting it to the ignition.
Final Thoughts
To summarize, you can add a backup camera to a car. Almost any car, no matter how old they are, can be equipped with a backup camera system. Chances are you can find something in the aftermarket segment for your car.
If you're going to be installing one yourself, we recommend sticking with a wireless system as it means you'll have one less cable to wire through the car. But overall, we think it's just best that you have a professional do it for you.
In any case, we hope that this article has been helpful for you in finding the perfect backup camera for your car. Good luck installing them, and drive safe!