Car enthusiasts are being offered the chance to win an impressive Abarth 500 1.4 T-Jet for under a tenner.
This iconic car has a cult following and this example comes complete with Magneti Marelli Bombardone 2.0 twin exhaust system, 200 Cell Sports Catalytic Coverter and is finished in a stunning campovolo grey. With just 40,000 miles on the clock and 170bhp this prize is a fantastic giveaway. It comes with a full service history, an up to date MOT and is worth around £8,000.
The Modern And Stylish Vehicle Is The Biggest And Best Prize
The modern and stylish vehicle is the biggest and best prize up for grabs as the online mini lotteries boom.
"Bright Competitions CEO Guy Loveday, said, "This prize is a fantastic one – a fine example of a cult car.
"It has been modified, well maintained and in mint condition. In some of our similar draws, the odds are less than 100 to 1.
"Since lockdown we have noticed a massive surge in interest, so we have started to bring out even bigger and better prizes.
"With our low ticket prices and huge prizes, you're guaranteed a great chance of winning."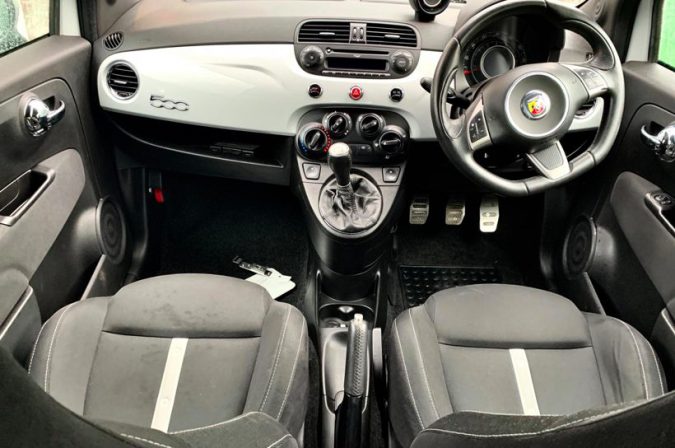 Additional features include limo tinted windows, rear parking sensors, Bluetooth and voice activated technology and the original Abarth 595 front bumper with upgraded LED running lights.
The tickets are on sale for just £6.95 and the guaranteed draw will take place on Sunday 9th of August at 8pm.
With only a few weeks left it's time to get entering, all you have to do is pick a number, answer one of our simple questions and you're in.
Also if you're feeling extra lucky, every time you buy 4 tickets you get an extra 1 absolutely free.
To enter the competition for a chance to win these amazing prizes, please visit.