Auto manufacturers generally do not sell directly to consumers due to the hassle involved in doing so. In all 50 states, automakers can easily leverage their dealer partners to sell cars due to the hassle of dealing with customers. However, a change is ahead. Automakers are currently allowed to sell directly to consumers in 13 states under proposed legislation.
Buying a new car in the United States has never been more expensive, and some of the biggest car manufacturers are telling dealerships to not charge over MSRP for their vehicles. Although there are F&I managers in car dealerships who will walk you through all the process of getting a good deal for your car.
According to JD Power, Ford is seeing its average vehicle transaction price grow faster than sales revenue, meaning dealerships are pocketing a huge chunk of the company's profits.
Ford's Chief Executive Officer James Farley said on Feb. 3 that approximately 10% of dealers in its network charged more than the recommended sticker price last year. Ford warned dealers they may not get as many models in the future. GM warned dealers last month about inflated car prices. In a historically tight market, the relationship between car manufacturers and dealers is changing as GM and Ford compete for customers.
A Supply-And-Demand Issue Has Intensified Dealer Markups
According to Eagle, since the pandemic started, the auto market has gone from extreme to extreme. In the first wave of Coronavirus outbreaks in 2020, automakers cut production. The prices fell, and perfectly good automobiles sat for months on dealer lots.
Retail prices are typically recommended by car manufacturers when a vehicle is sold to a dealership, but they are not obligated to follow them. Due to a microchip shortage and other supply chain constraints, car manufacturers have struggled to meet customer demand over the past year. Consequently, both the prices of used and new vehicles have skyrocketed. According to Kelley Blue Book, the average price of a new US car in December topped $47,000, a six-percent increase from the previous year.
The trend of dealers selling cars above their sticker price has started to reverse in recent years. The price of cars sold in the US this past January was higher on 80.3% of sales, while it was lower on 0.2% of sales in 2019.
A majority of cars are affected by price markups nowadays, but in the US, the models with the highest markups are often more expensive to
begin with. The Mercedes-Benz G-Class car, for instance, should cost dealers $168,868 but dealers currently charge customers $176,299 on average.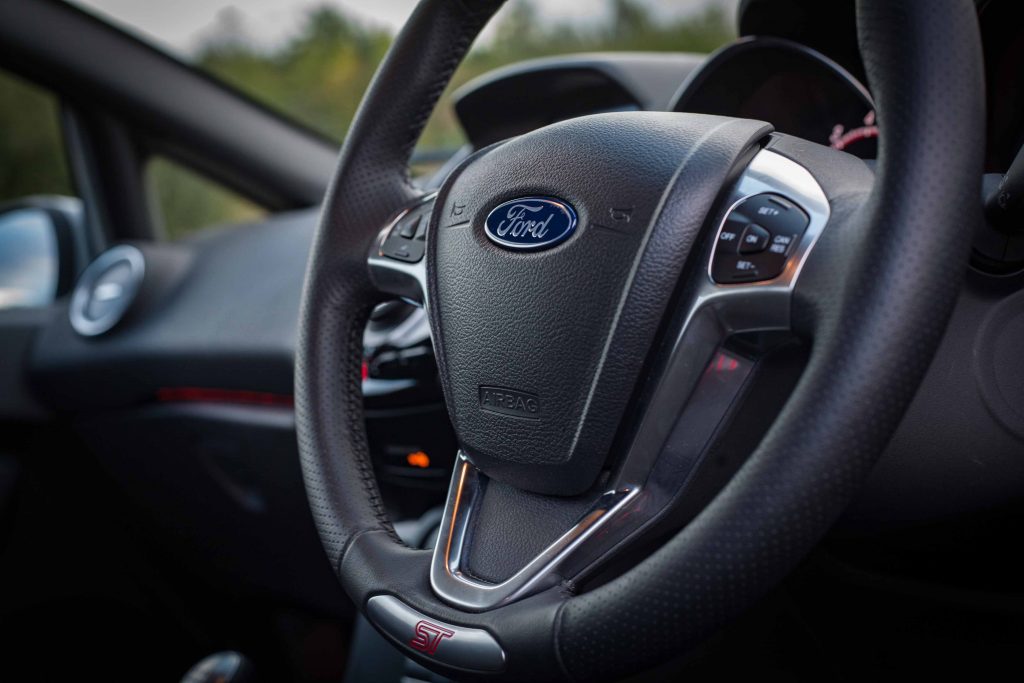 Direct-Selling Car Manufacturers Compete With GM And Ford 
Due to the accelerated transition toward electric vehicles in the US, both GM and Ford are facing competition from rival manufacturers such as Tesla, which sells directly to consumers rather than through dealerships.
While some dealers are justified in charging higher prices due to the popularity of new electric cars introduced by traditional car manufacturers. A Ford dealer reversed its course after it was reported that electric F-150 trucks were being advertised up to $30,000 above their sticker prices, and Ford warned dealers against raising prices for such trucks.
FAQs
Why are dealerships charging over MSRP? 
A global shortage of semiconductor chips, which are used in many car parts, is to blame for a large part of the high prices, as the industry has unusually low new-car inventories. Moreover, 3.9 million vehicles are coming off lease this year, adding to the high consumer demand for new cars.
How much should a dealer come off of MSRP? 
As a general rule, 2% above a dealer's invoice price is a decent price. If you are buying a hot-selling automobile, you may have little room to negotiate, while if you are buying a slow-selling automobile, you may have even more room. The MSRP generally drives the negotiation process.
How do you avoid dealer markup? 
The only way to prevent you from paying the dealer's markup:
Negotiate. It's worth a try, Brauer said, even if you don't have as much leverage as you did in the past. If negotiation isn't possible, move to another dealer.
Is 10% off MSRP a good deal? 
You can get a good deal when you get 10% off MSRP, but only if you can't get a better deal somewhere else. The margin on a brand new car that a dealer sells at the MSRP will probably be between 9 and 14 percent.
What percent of MSRP should I pay? 
Dealers are allowed to charge 3-5% over the actual cost of a new car when you purchase one. It is almost impossible for a dealership to not make at least a 3-5% margin on every vehicle they sell.