Are you a movie lover and you want to see what is the best car race movie out there. For you to have a good time and watch something really special, that will boost your adrenaline to the max? If this is the case, then you are at the right place because in this article we are going to talk all about movies.
Personally, watching movies is my favorite hobby and I really enjoy a good movie. It doesn't matter if it's a classic mobster movie by Scorsese with Al Pacino and Robert De Niro or it is some more modern screenplay like the superhero movies that came up in recent years. I just enjoy going out to the cinema with friends and having a good time.
I also love to watch movies at home on my TV. The most recent movie I saw was Dune, an excellent movie. David Villeneuve is one of the best when it comes to making movies at the moment. But I also love to watch movies about racing. Since I'm a big car enthusiast I enjoy a good car race movie here and there. They don't come out as they used to. But there are still some hidden gems out there that are worthy of your time.
That's why in this article, first we are going to learn about the history of car race movies. Then we are going to give you some recommendations of which movie you should watch next. We will not get into the plots since we don't want to spoil any of the fun that you will experience later on when you watch the movie.
History Of Car Race Movies
Since the inception of cinema, the audience was obsessed with cars and car chases. They were the things that made people go to the cinema. Everything revolves around cars in movies.
They are used for any kind of scene of the movie. It doesn't have to be precisely a car chase or some action scene. They are used for dialogues as well as to build on tension in the audience where the actor is observing people around while he is driving the car like in Taxi Driver from 1976.
The history of the car race movie dates back to the '50s where these car chases were popularized. Everybody was so stocked to watch these car chases in Bullit where the black Dodge Charger chased Steve McQueen with his Ford Mustang. Then there was the French Connection as well as Vanishing Point and the original Gone In 60 Seconds. All these movies are classics and are worth watching.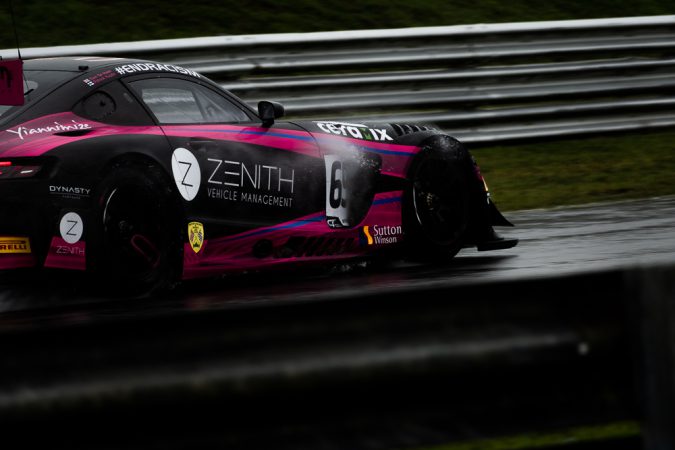 But there was also a fun aspect that was added in movies. There were a lot of comedies that revolved around cars as well. Namely, Smokey And The Bandit, where the cop and his deputy son are chasing Burt Reynolds in his Pontiac Firebird Trans Am. And that car became popular and sold extremely well because of this movie. You see car race movie also benefits the car industry as well by popularizing some cars and making them sell well.
But this article isn't about car sales. Let's discuss movies. In the following chapters, we are going to cover the hottest movies out there when it comes to cars and help you pick your next movie to watch. So, let's begin.
Top Car Race Movies
As we hinted above, in the following chapters till the end of the article, we are going to list our recommendations when it comes to car race movies. We strongly hope that we are going to make your decision of which movie to watch much easier. So, let's dive into our list.
1. Ford V Ferrari (2019)
Ford V Ferrari is a modern classic car race movie that was released in 2019. This movie follows the story of the American race car designer Caroll Shelby who created the Shelby Cobra as well as the Ford GT40 that won the popular Le Mans endurance race back in the day. Along with Shelby, there is the driver who won Le Mans back then named Ken Miles. Both of them are played by Matt Damon and Christian Bale.
Ford V Ferrari is a story that will get you stocked and will drive your adrenaline rush to the max. This movie is action-packed and along with the great cinematography will make you feel like you have been there on the track. That's why this movie is enjoying a respectable rating of 8.1 stars on IMDB and is rated as one of the best car race movies of all time. Along with this, it also won 2 Oscars. If this doesn't get you interested I don't know what will. Overall, excellent movie.
2. Rush (2013)
F1 hasn't been such a nice place to drive in and experience the comfort of the cars like they are today. The drivers at the time were battling with their cars to get there to the finish line and grab the victory. Many of them like Senna didn't even make it. And that's what Rush is all about.
Rush is following the story of the rivalry of James Hunt and Niki Lauda from the 70s, which sparked on the race track and also off the race track as well. This movie portrays their characters and their personal relationships as well. And I personally think that this is one of the best biographies ever made about racing drivers and their careers (if you too want to learn how to become a race car driver).
This movie is action-packed with great cinematography as well, placing you right there on the track and making you connect with the characters and feel their rivalry. The main roles are portrayed by Chris Hemsworth who plays James Hunt and Daniel Bruhl who portrays Niki Lauda. This movie also has an 8.1 rating. Overall, one of the best racing films.
3. Days Of Thunder (1990)
This action-packed movie will leave you without a comment that's for sure. I remember when I first saw this movie when I was a kid. It was an incredible experience, to be honest. Especially if you are following the NASCAR series and you are not missing a single race.
This movie is focused on Cole Trickle, who is an open-wheel race driver and transfers himself in the NASCAR series. There he has to compete and push his life to the absolute limit and survive a ton of things to win the championship from his fierce rival.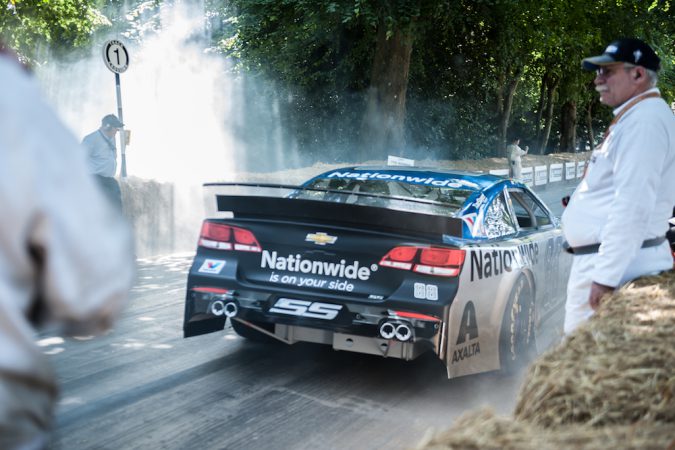 The main roles are played by Tom Cruise who is the main character, then there is Nicole Kidman as well as Robert Duvall. An excellent cast, maybe the best actors from the '90s. It gets you my recommendation.
4. Driven (2001)
If you are an Indy Car or F1 fan, you are going to love this movie. It is so action-packed and a lot is going on on the racetrack. This movie shows what you can make if you have a good team of drivers and movie makers. It is so good.
The story is about a young driver that is fighting for the title in the championship. And in the middle of the season, a new more experienced driver becomes his colleague at the team and they are building a good relationship between them. The more experienced driver tries to help the young kid and make him get on the right path.
There is also the story of the title fight between the young driver and its rival which amped to the max.
The main roles of this car race movie are played by Silvester Stallone who is the experienced driver called Joe Tanto that guides the young driver Jimmy Bly who is portrayed by Kip Pardue to fight for the title with his rival who is played by Til Schweiger. Burt Reynolds also has a role as the team principal. If you are an open-wheel race fan, this movie is for you.
5. Bullitt (1968) – An Iconic Car Race Movie
Now let's move to something that is a classic when it comes to car race movies. And that is the movie Bullit. This work of art is still one of the best movies about cars in general. There are tons of chases and the movie is basically leaving you without any time to get relaxed.
Namely, the chases between the Dodge Charger and the green Mustang are the ones that nobody can forget. And many car guys including me started to love these cars because of these movies that we saw as kids.
The main role in this movie is played by Steve McQueen who plays the cop who is in charge to find the criminals who killed the witness who was under his protection. He never gives up until he finds who was behind all this.
6. Vanishing Point (1971)
Vanishing Point is another classic and a real legend when it comes to the race car movie genre. This movie takes action into the '70s where a car delivery guy named Kowalski is delivering hot rods across the country but he somehow always get into trouble with the cops along the way.
This movie is packed with action and the main star is the all-white 1971 Dodge Challenger (ensure that you choose one from the best Dodge Challenger years). Another iconic muscle car from the muscle car era from the '60s and early '70s. The chases in this movie are unforgettable and it gets my recommendation.
The main roles are played by Barry Newman who plays Kowalski and Cleavon Little who portrays Super Soul. On IMDB this movie enjoys a good rating of 7.2 stars out of 10 which is quite respectable.
7. Death Proof (2007)
Death Proof is a movie by Quentin Tarantino. This movie is an homage to the classic car race movie from the '60s and '70s. Many criticize this movie as the weakest in Tarantinos' lineup of movies. But they clearly do not understand this movie at all. Because this movie is a real masterpiece by itself.
The main role in this movie has the stuntman who is running a black 1968 Dodge Charger that is fully built with a roll cage. And he chases down women in their cars on the highway and tries to execute these murders.
If you have seen the classic movies from back in the day, like Bullit and Vanishing Point, you will find a lot of similar things and precisely that this movie really is. A homage to Hollywood back in the day. Perfect movie if you want to have a good time and enjoy a good thriller that is so action-packed that you will forget about time and will fully captivate you.
As we said, it is directed by Quentin Tarantino and the main roles are played by Curt Russell who is the Stuntman. Other roles are played by Zoe Bell and Rosario Dawson.
8. Gone In 60 Seconds (2000)
Gone In 60 Seconds is a movie that is a remake of the original movie Gone In 60 Seconds from the '70s. And the story revolves around a car thief that has the simple task of stealing 50 cars in one night to save his brother's life.
This movie is a true legend and a movie that we watched while we were growing. Personally, as a kid, I was so impressed about this movie and how it was full of action and overall, good time spent. That's why I'm recommending it.
The main roles are played by Nicolas Cage and Angelina Jolie. Nicolas Cage is the guy who plays the main role and is the main protagonist. Overall, excellent car race movie if you have some spare time and you want to watch something really fun.
9. Fast & Furious: Tokyo Drift (2006)
We cannot make a list of car race movies without a movie from the Fast Saga. This is probably the most legendary movie series when it comes to cars. Starting from the first movie and up till now when the 9th part of this story was released.
But here we are to talk about something special, a movie that separates from the other movies in this franchise and that is Tokyo Drift. This movie is set up in Tokyo where the main protagonist Sean, moves in after he is sent from the US to study abroad.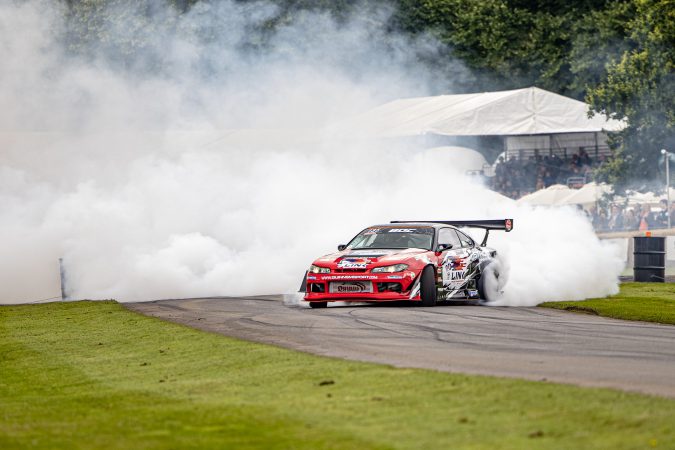 There he meets Han which is another character from this movie joins in the franchise. And thereby with the guidance of Han, Sean becomes a successful drift racer.
Why I chose this movie is because it is a car race movie. It is packed with race action and is unique and focuses more on driving rather than other aspects like jumping with cars from the top of buildings. So, if you want to have some fun in your spare time. This is a good car race movie to watch.
10. Drive (2011) – A Cinematic Car Race Movie
If you want to watch something really special and chilled out, I would recommend you to take a look at this movie. Drive is a movie that will captivate you with beautiful cinematography as well as with directing and acting. It gives you that retro vibe like nothing else.
This movie is some really good stuff. I enjoyed it when I first saw it and I still enjoy it even today. The main story revolves around a stuntman who is also a getaway driver. So, if you want to see some cool driving skills by Ryan Gosling, this will be the movie that you want to see. I will not uncover much of the story and will only point out that this is a thriller and a really good one.
The main roles are played by Ryan Gosling, Bryan Cranston from Breaking Bad, and Carey Mulligan.
11. Need For Speed (2014)
When we are talking about Breaking Bad actors. We should also include the Need For Speed movie that was released in 2014 and the main role in this movie is portrayed by Aaron Paul who plays Jesse Pinkman in Breaking Bad.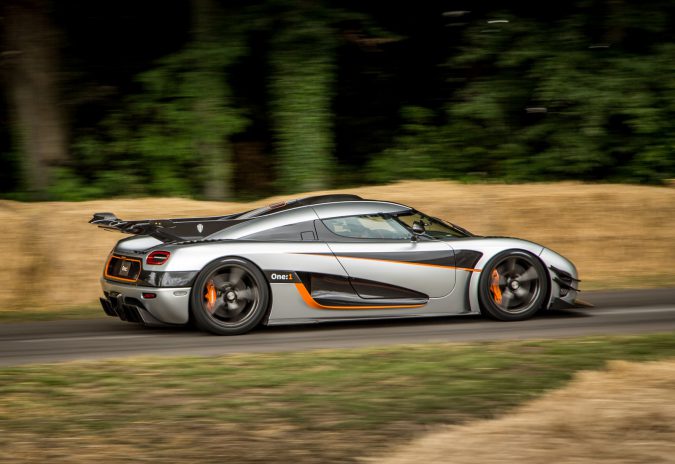 And this movie delivers. Quite a bit to be honest. It is also another really good car race movie. The story revolves around a street racer that is released from prison that is immediately on the run by the police and drives around the country trying to escape from its prosecutors.
It is so action-packed like nothing else and it really deserves to wear the Need For Speed name. It gets my recommendation. That's for sure.
12. Talladega Nights: The Ballad Of Ricky Bobby (2006)
If you want a race car movie but also to be a comedy, then Talladega Nights is the way to go. This movie is inspired by NASCAR. More precisely the Talladega races that are held there.
This movie is basically a satire of the Tom Cruise movie that we previously took a look at named Days Of Thunder. But besides that, this movie is a satire of everything that revolves around NASCAR and racing in general. The main protagonist is Ricky Bobby who is played by Will Ferell who is an outstanding comedian.
Other actors include John C. Reilly and Sacha Baron Cohen who is famous for his role as Borat. Overall, a good movie if you want to have a laugh. Personally, one of my favorite comedies.
13. Smokey And The Bandit (1977)
When we are talking about comedy car race movies, we just cannot avoid covering The Smokey And The Bandit. These movies are legendary and a real thrill when it comes to car movies.
The story is also quite funny and it is a really entertaining movie to watch. I watched all the parts when I was a kid and I very much enjoyed it. Nevertheless, the Bandit or Burt Reynolds who is a legendary actor is the main star in this movie.
He drives his Pontiac Firebird Trans Am and is successfully tackling every police pursuit. The persistent sheriff and his deputy which is his son, are always trying to catch him. But he always escapes in a Bandit fashion leaving their police cars in the ditch. He is also helped by his crew of drivers who inform him on the radio whenever something is coming up.
Overall, an excellent comedy that is worth watching. I propose you binge-watch all the parts, there are three in total. A time well spent. Now, let's move on to the next.
14. The Cannonball Run (1981) – Old-School Car Race Movie
The Cannonball Run is another car race movie from the '80s that was a big hit. In this movie, there were a ton of actors that were stars back in the day. Namely, Burt Reynolds and Roger Moore. The same actor from the movie Smokey And The Bandit. But in this movie, there was a different storyline.
The Cannonball Run is about a rally that is full of eccentric competitors who drive exotic vehicles. But what is different in this rally is that it is completely illegal. And on top of that, they are willing to do anything possible to destroy the competition.
The participants know every dirty trick in the book when it comes to nailing down their competitor and getting that extra edge to win the rally. Overall, good and fun car race movie to watch. I really enjoyed it as a kid. There is also part two which is also quite good but not so good as the first one. If you have time, this is a time well spent.
As we said, there are a ton of actors that were stars back in the day. Namely Burt Reynolds and Roger Moore, also Dean Martin the famous singer. Sammy Davis Jr, Peter Fonda, Jackie Chan, and others.
Racing Films: Top 10 Must-Watch Movies
"Ford v. Ferrari" is a solid racing movie with a Best Picture nomination and a true story.
"The Fast and the Furious" franchise started as street racing movies before becoming action blockbusters.
"Days of Thunder" is one of the best dramatic auto racing films, starring Tom Cruise as a NASCAR driver.
"Talladega Nights" is a comedic take on auto racing featuring Will Ferrell's brand of humor.
"Cars" is a Pixar film about sentient race cars living in a world without humans.
"Breaking Away" is a coming-of-age movie about bike racing and one of the best racing movies ever.
"The Cannonball Run" is a comedy based on an actual cross-country race, featuring real cars and stunts.
"Senna" is a gripping documentary about the late Brazilian race car driver Ayrton Senna.
"Rush" is a drama about the 1976 Formula 1 season and is a great way to learn about the sport.
"Le Mans" is a Steve McQueen dream project that features actual footage from a 24 Hours of Le Mans race.
Note: We've also included brief mentions of "The Love Bug," "Grand Prix," "Speed Racer," "Logan Lucky," "Eat My Dust!," "Need for Speed," "Seabiscuit," "Rat Race," "Death Race 2000," and "Thunderbolt" as other notable racing films.
Conclusion – Car Race Movie
In this article, we have covered the topic of a car race movie. We learned a lot about cars in movies and the history of these movies. And as we saw, cars are one of the main roles in the movie industry since their early inception and they are still one of the most widely used props to record a scene in a movie. It doesn't matter if it's an action scene or a dialogue. Cars get all the attention, always.
Then we saw some of the best car race movies out there. First, we discussed some racing films about F1, Le Mans Series, and NASCAR. Then we covered some movies about car chases and illegal racing. Lastly, we covered some car movie comedies. We hope that you enjoyed our long list.