Car Tracking 101 (Win a FREE Car Tracking Device) – Beginners guide to tracking your car.
In the last few years car tracking technology has exploded. Now, it's available for the everyday individual and it won't break the bank. There are a lot of hidden benefits to having a car tracker, and it goes a long way beyond simply protecting your car from theft. Now-days, there's crash alerts, overspeed alerts, geo-fences, audio-monitoring and more. Furthermore, you can actually get the tracker to pay for itself with a simple little trick – I'll explain everything below. Read on for the beginners guide to tracking your car, plus the tracker we recommend to every beginner.
For those who are just skimming this article we wanted to let you know that we're giving Motor Verso readers a chance to WIN our Premier Car Tracking Device for FREE (valued at $180).
CLICK HERE to enter and WIN a FREE Car Tracker Now.
Why Purchase a Car Tracker
The main objection to purchasing a car tracker is that people think their car won't get stolen. And it might not. But the funny thing is, after purchasing, all my customers agree that the peace of mind you get is a car trackers biggest selling point. And that's due to all the cool and nifty features available in trackers these days. It's these features that alert you as soon as something is wrong, so you can act on it immediately.
For example, you can get an instant notification as soon as your car is in a crash, or as soon as it travels over a certain speed, or as soon as it leaves a set area. And that's only touching the tip of the iceberg. I mean hell, even if you simply forget your parking space a lot, a car tracker is going to be useful.
I don't know if you've ever had your car stolen, but I have. And I tell you what, it's a bloody emotional rollercoaster. That's what actually made me interested in vehicle tracking, because I never wanted to go through that heartache again. And neither should you.
Pay For Itself
Enough of the personal stories, let's get into some of the cool tips and tricks, such as how to get your tracker to pay for itself.
Drumroll please…..Car insurance premiums. Yes, you read that right. Car insurance premiums.
By simply having a tracker on your car most insurance companies offer discounts. This is because trackers have been scientifically proven to reduce the rate of theft and greatly increase the chance of vehicle recovery.
So, if you do purchase a tracker, give your car insurance company a call. You might be in for a special treat.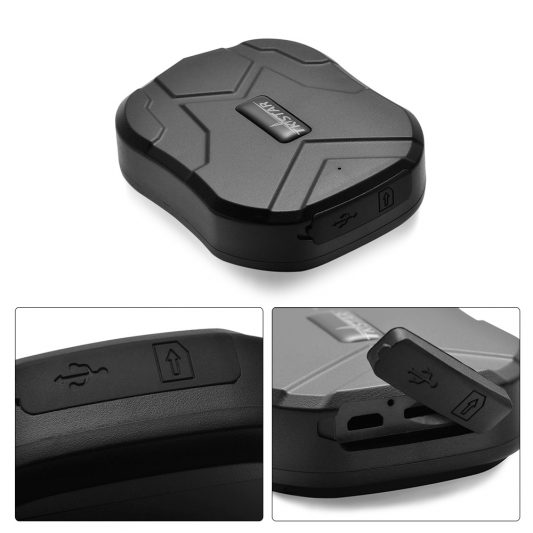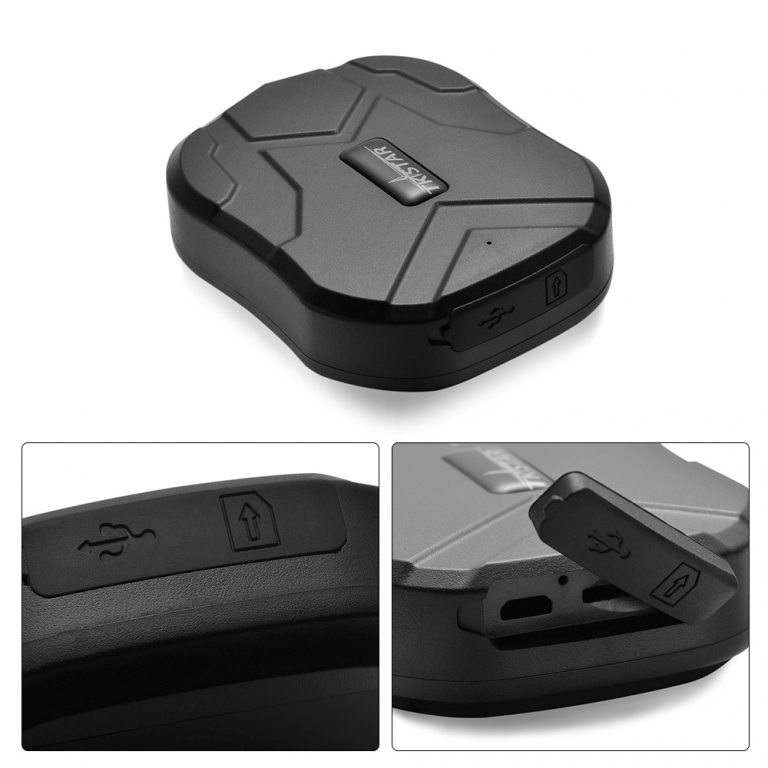 ET905 GPS
Now you might be wondering what's a good tracker to start with, what do I recommend and how can you get started straight away. Let's dive right in shall we?
As I was saying earlier, the technology is rapidly advancing, and now there's an absolute load of different car trackers out there.
But there's one we always recommend for beginners.
And there's a few main reasons for this:
The tracker has an in-built battery, so you don't need an auto electrician to install it to your car. Just use the waterproof and magnetic case to hide it anywhere inside, or outside the car.
The battery lasts for 3 months, meaning you only have to charge it 4 times each year. This is WAYYY longer than many of the other car trackers currently available.
There are no monthly contracts like many of the big tracking companies. All you need to do is purchase a pre-paid SIM card (like the same one you use in your mobile phone) and insert it into the tracker. Try to get one that allows your credit to last 6 months, preferably a year, that way you don't need to keep topping it up every month. Then just put $20-$30 credit and that should be fine for an entire year of tracking!
It has many features which are usually only seen on higher-end vehicle tracking devices. We'll get into these features a bit further on.
It won't break the bank. This tracker is very reasonably priced, which is perfect to get your feet wet in vehicle tracking.
You can access the tracking information through 3 different methods, making it simple for you to track your car anywhere, anytime. These methods of tracking are through SMS, the Tracking App, and the Live Online Tracking Site.
As you can see, if you want a low maintenance, easy-to-setup tracker then this is the one for you.
In fact, it's the same one we're giving Motor Verso readers a chance to WIN for FREE! Simply enter below to go in the running to Win our Premier Car Tracking Device, the ET905 (valued at $180). Hurry, this giveaway is only running for a few days!
Click here to enter the giveaway now.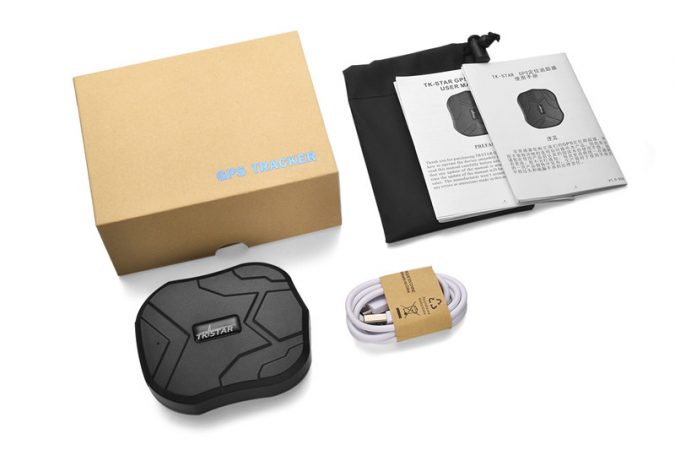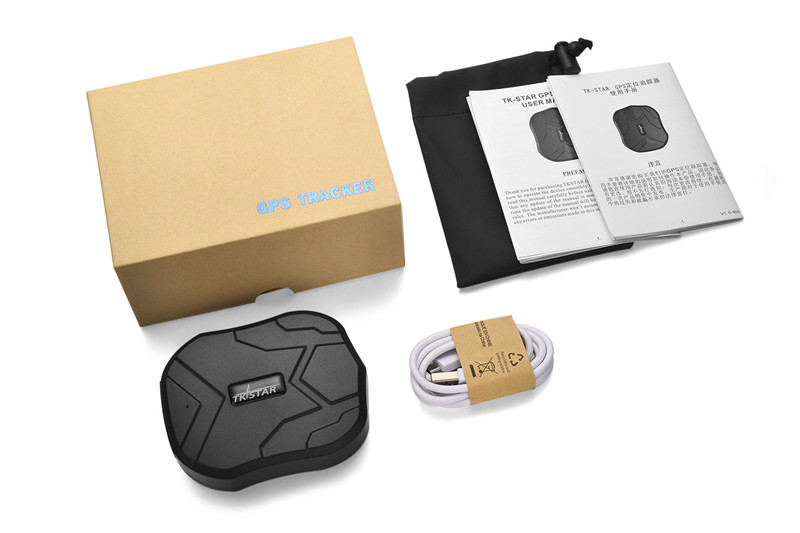 Features
So, you might be wondering what all these features like geo-fencing actually mean. Well, here's a quick explanation of all the cool stuff the ET905 can do…
Geofencing: Set 'safe zones' for your car, so every time it leaves one of these zones you receive an SMS alert.
Overspeed Alert: Receive an SMS alert every time your car goes over a certain speed which you set.
Shock Sensor: Get an instant notification as soon as your vehicle has been in a crash.
Audio bugging: Activate the audio-bugging feature to hear what's happening around your tracker, perfect if someone has stolen your car.
Low Power Alerts: Receive a text when the battery is running low, so you're not left in the wind if your car is towed or stolen.
History Logging: Get a history of all the routes and speeds your vehicle has gone. This is great if you need to contest a speeding violation.
Waterproof, durable and magnetic case. This case allows the tracker to be stuck on anywhere on the outside of your vehicle, and because it's waterproof you don't need to worry about the rain!
As you can see, it really is quite a powerful little device.
And you'd better hurry, the giveaway to win your own ET905 Car Tracker is only open for a couple of days..
Click here to enter the giveaway now.
Don't miss your opportunity to win a free car tracker, and get some peace of mind.