A lot of products sound like a good idea, but that doesn't mean that they are all worth your time and money. One that you might be considering is CarLock. This device is meant to help protect your vehicle from thieves. Naturally, you will want to protect your car and reduce the risk of theft and break-ins, but does this product provide you with the features you need? What can it do for you? Let's take a look at the ins and outs of CarLock, so you can determine whether it's a good choice for you or not.
Better Than An Alarm
First, you'll want to know what makes CarLock different from the most common security device that comes with most vehicles today—the alarm. In the past, alarms were a good idea because they got peoples' attention and deterred thieves. Today, though, most people don't think twice when they hear a car alarm go off. When was the last time you looked out your window the minute you heard one of those alarms? Like a lot of people, you likely ignored it.
Thieves know this, and it means that having an alarm on its own is no longer the deterrent it used to be. Some thieves even know how to turn the alarms off or bypass them entirely.
CarLock is different. It's not an alarm, but it can provide you with real-time alerts, as well as car tracking. When used in conjunction with your standard alarm, it provides you with quite a bit more protection.
More Than A Tracker
The CarLock device functions as a GPS tracker, meaning you can see the real-time locations of your vehicle. You can see where your vehicle is no matter where it is in the world and no matter where you are, as long as you have access to the Internet and the CarLock app.
This is helpful in case someone steals your vehicle. You can track the location and provide it to the authorities. Of course, there are plenty of other ways that you can use location tracking, which some might find helpful.
For example, if you have a teen driver in your home, and you want to make sure they aren't taking your car to places they shouldn't, you can use the tracker and its notifications.
You can have access to the route history. You can also get a vehicle health report. This will let you know if there are any problems with the battery. One of the other nice features is the fact that you can determine how the vehicle is being driven. If the driver is braking harshly, taking turns too fast, accelerating too fast, etc., you can receive alerts. As a parent—or anyone who lends their vehicle to someone else—these features will provide some peace of mind.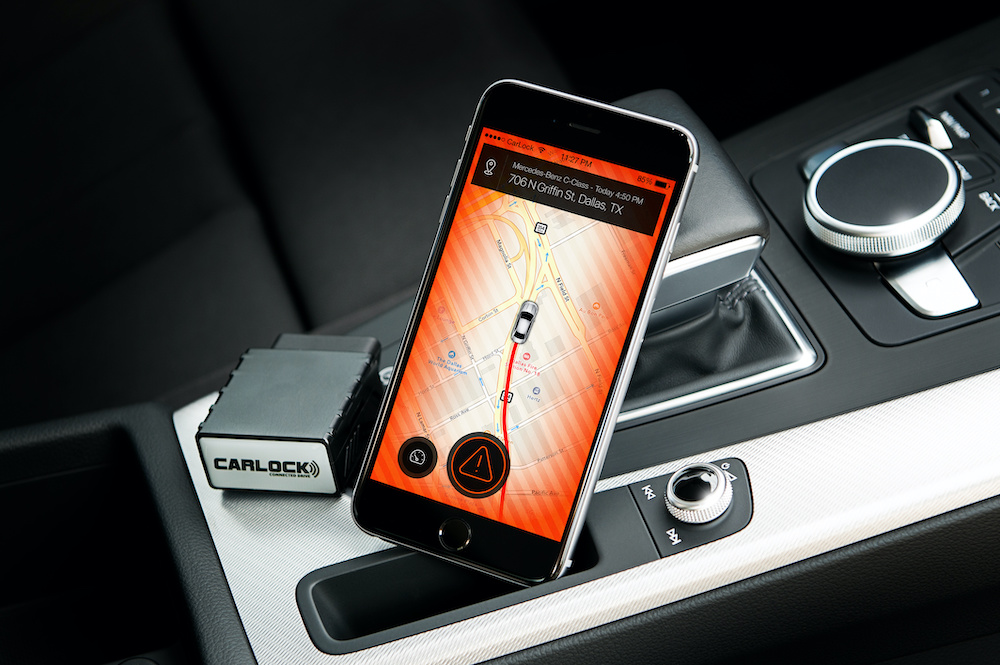 Of course, it's the security features that help to make CarLock so popular with users, as you will see.
You can receive notifications in the event your vehicle's engine is started without you inside. You can also be notified whenever there are any unusual vibrations, which might include someone trying to pry into your vehicle or they are using a power tool on your car. If the vehicle is being moved, such as pushed by thieves or towed away, you will get an alert on your phone. If the CarLock device is removed from the vehicle, you will receive a notification for that, as well.
You can get a lot of protection for your vehicle with this simple but powerful device, and it becomes easy to see why so many users have been happy with their results.
How Does It Work?
One of the other things users like about CarLock is that it's easy to install. Essentially, it is a plug-and-play device that will fit into your OBD port. If you want to use the power adapter to draw energy from your battery (it's a minuscule amount of power), you will need to have a mechanic put it in for you.
Once it is installed and you have activated the device, it can start protecting your vehicle. The device sends out signals, which are picked up by GPS and then analyzed and sent to your app via the cloud. If there are any notifications that you need to see, based on how you set up your system, you will get an alert. It really is simple.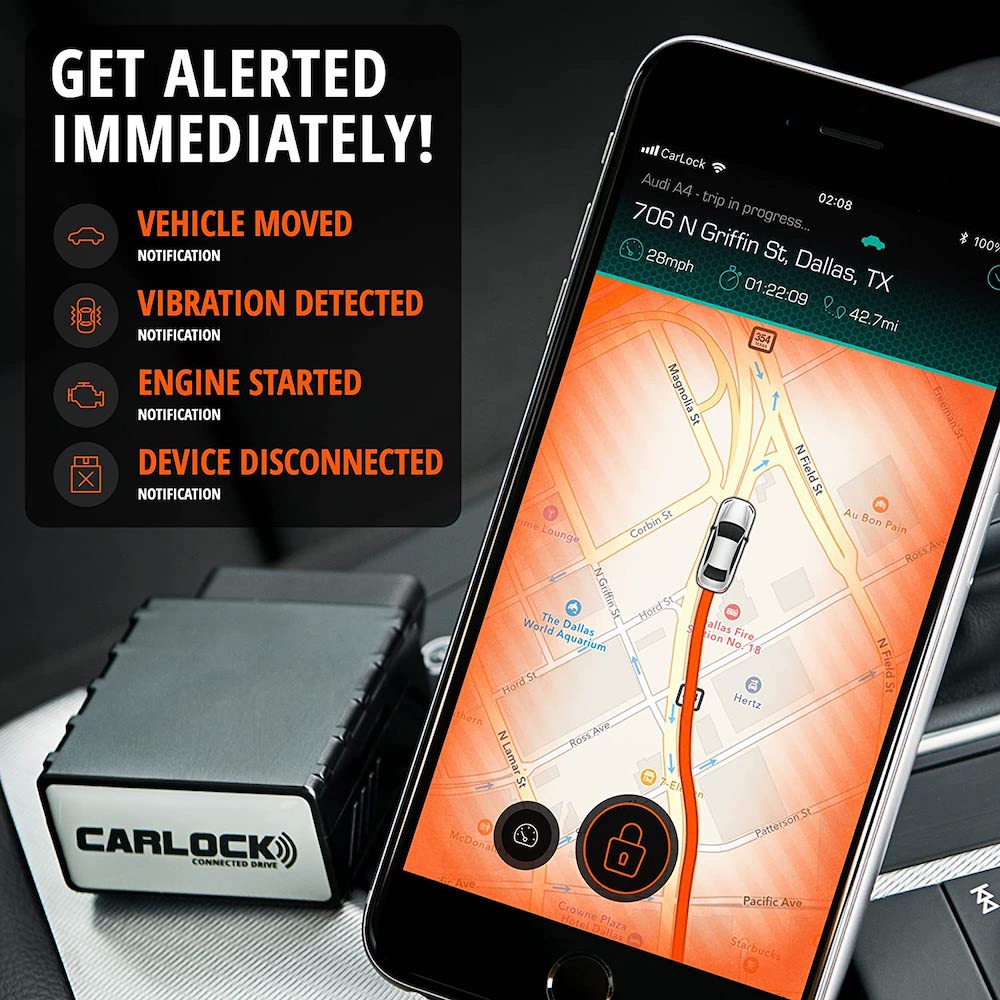 Even More Ways To Use The CarLock Devices
A lot of people who are considering CarLock are looking for a device to help keep their personal vehicles safe. This will work nicely, but it can also be used for other purposes.
Companies that have fleets of vehicles, even small fleets, could use CarLock devices. This will give them a better understanding of how their drivers are performing on the road, the routes they are taking, and more. It will also help to keep those cars safe. Companies that provide services, such as plumbers, often carry expensive tools in their vehicles. The CarLock device can send notifications whenever there is unexpected activity.
What Does It Cost?
If you are concerned about the cost of the device, rest assured that it's highly affordable. You can get the device for around £40, and the cost of the subscription fee is less than £7 per month. Having that extra protection for less than the cost of Netflix is worth it for a lot of people.
Should You Choose CarLock?
Given the benefits and features that are found with CarLock, along with a slew of happy customers, you can't go wrong with this device. It's easy to use, and it can help to ensure the safety of your vehicle. The device is affordable, and it has worked for a lot of people in the past. If you have been trying to find a way to improve the security of your car, this could be a good solution.