In the past, nobody would install a widebody kit unless they had the performance to match. But today, cars with wide body kits are common, and they look great too. Body kits are by far the most dramatic option to change the appearance of your car, yet they may be an acquired taste. So, just like tilted wheels on cars, then.
Some will quickly claim that installing a widebody kit will transform your otherwise refined vehicle into something way too flashy for most grownups. However, you'll see in this article that there are solutions available that distinctly enhance rather than detract from a vehicle's outer design.
Widening a vehicle has a number of benefits. The first is that a widebody kit may make a car into a showpiece, especially when installed by a true expert. Here we discuss the best body kit brands and top body kits available for popular vehicles including supercars, sports cars as well as regular cars and trucks.
A car body kit is an assortment of exterior automotive parts that usually includes front bumpers, rear bumpers, side skirts, spoilers, and occasionally wing mirrors. They are typically added by auto enthusiasts or owners to enhance the general appearance of their new automobile and give it a unique appeal.
Body Kits
Body kits come in a wide range of designs and varieties, and they have numerous uses. Let's examine what body kits are, how they are utilized, and the various kinds that are offered. And if you need a baseline for context, do refer to our guide on how wide are cars and how long is a car, just to get an idea of their stock dimensions.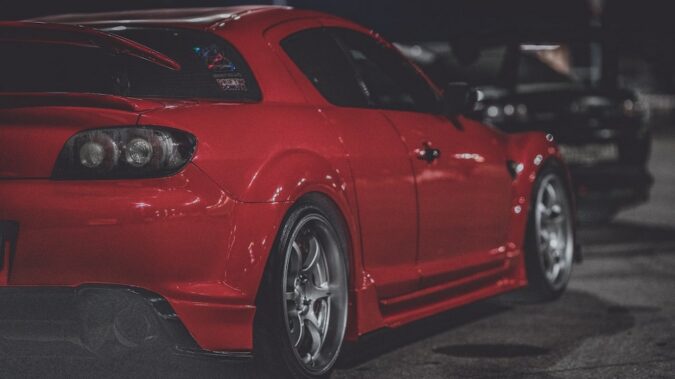 Several factors can lead people to purchase body kits for their automobiles. The most frequent justification is to enhance the car's appearance. They can also be used to alter the car's proportions, making it appear wider, lower, or longer, or, to put it another way, to give your automobile a unique appearance.
The desire to increase a car's performance is another reason why people might get a body modification. Some body kits/upgrades aim to increase aerodynamics, which can make the automobile handle better or drive faster.
Other body packages could involve changes that make the vehicle lighter, like taking off the back seats or installing a carbon fiber hood. Typically, body kits include a front bumper, side skirts, and a rear bumper. If you take a peek at our RX8 body kit guide from a while back, that should give you a good idea of what to expect.
A few body kits may additionally come with diffusers, spoilers, or other aerodynamic accessories. A number of materials, such as fiberglass, plastic, carbon fiber, or aluminum, can be used to create these components. For practically any kind of vehicle, from a small car to a race car, a body kit is available.
Wide Body Kit
People opt to modify their cars with body kits for a variety of reasons. Some do it for better aesthetics, while others do it for increased aerodynamics. Body pieces that are damaged can be repaired or replaced using body kits. Plus, some of the easiest cars to mod can allow for body kits to be installed much more easily.
Wide-body kits are typically fitted on race cars since they are intended to make a car's body appear broader. For most more seasoned auto aficionados, this type of kit is a must-have. For others, it's a wonderful excuse to replace their damaged car bumpers, and need to consider the high cost of a bumper repair.
Wide-body kits can enhance the traction, aerodynamics, and above all, the look of a car. Side skirts, spoilers, and flared fenders are frequently included in wide-body kits. Race car enthusiasts who wish to enhance their vehicle's performance or aesthetics frequently add wide-body modifications.
For normal consumers, wide-body kits can be installed by professional mechanics and they are available in a range of hues and designs.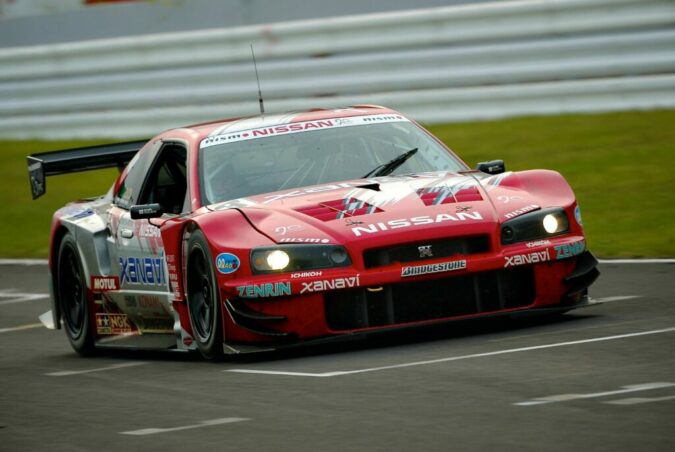 You may purchase a wide-body kit online or at a lot of auto parts stores and specialist garages. Body kits and ground effects kits are other names for wide-body kits.
While some body kits are made to be simple to install, others could need some drilling or cutting. We advise sending your vehicle to a qualified technician if you don't feel confident performing this type of work. They'll be able to quickly and expertly install your body kit.
Now let's look at the best of widebody kits, brands, and the best of widebody cars.
Pandem Widebody Kit
The Japanese auto modification business Rocket Bunny, commonly known as Pandem, is run by Kei Miura. It produces wide-body kits and is located in Japan's Kyoto. Kei Miura creates a kit in his Kyoto, Japan, home.
To build a 3D rendering of the stock vehicle, a full vehicle laser scan is the first step in the kit development process. Then, utilizing Japanese design cues, Kei Miura produces a digital kit and fits it into the digital rendering. After that, the kit is polished and improved.

The data is subsequently transferred by Miura to his on-site CNC mill. The finished creation is then constructed piece by piece from enormous polystyrene blocks. After that, the kit is delivered to the customer.
Rocket Bunny Widebody Kit
Cars With Wide Body Kits, Rocket Bunny #1: Lexus RC-F Rocket Bunny Kit
Lexus has dabbled in the sports car and supercar markets. But they haven't had particularly great success in either. However, their signature sports vehicle, the RC-F, which combines sports and super, won the hearts of the auto industry.
Rocket Bunny went ahead and added a widebody kit and a huge spoiler to it after that. And they made a wonderful decision because it is stunning. The bodywork is done quite well, and the fit is excellent. The widebody trend's potential seems limitless.
Cars With Wide Body Kits, Rocket Bunny #2: Toyota 86 Rocket Bunny Kit
In 2022, it is impossible to discuss widebody kits without bringing up the famed Rocket Bunny 86 kit. All sibling models, including the BRZ and the FR-S, are, of course, compatible. Due to the 86's inexpensive cost or perhaps because it simply looks so nice, the Rocket Bunny kit swiftly rose to the top of the car scene's most popular looks.
You'd think that by now, given how frequently we see them, especially if you attend auto shows, everyone would be sick of them. But every time one passes, we still look twice.
The Toyota 86 sticks out with its extravagant style among Rocket Bunny's other body kits with large fenders made for Japanese cars. The Rocket Bunny widebody package is equipped with a vented carbon fiber bonnet and front and rear canards. APR carbon fiber splitters are also installed on the Toyota 86.
The heavily modified 86 has a sizable rear spoiler and a large wing to increase downforce. The JDM car also gets 9.5-inch Forgestar F14 wheels and a Greddy cat-back exhaust system.
Cars With Wide Body Kits, Rocket Bunny #3: Widebody BRZ
When it comes to low-cost sports cars, the Scion FR-S and Subaru BRZ continue to rule the market. Therefore both models have a thriving aftermarket for modifications and tuning.
The otherwise slim coupe gains a significantly beefier appearance thanks to the Wide-Body Aero Kit Version 2 from Rocket Bunny. This kit also makes room for bigger wheels to be installed.
Widebody Ferrari
Cars With Wide Body Kits, Ferrari #1: Liberty Works LB-WORKS 458
Liberty Walk has quickly established itself as the industry leader in widebody customization. The Japanese company has created kits for vehicles of different sizes and forms, from the tiny MINI Cooper to the stunning Ferrari 458 mentioned here.
This is where you should begin if your objective is to have the craziest car in the neighborhood.
The Ferrari 458 was already among the best Ferraris ever. However, Liberty Walk improved it even further with this widebody modification. Wataru Kato, the company's creator, has personally signed on to this body kit. It was also the first Liberty Walk Ferrari 458 widebody built in the US.
We adore everything about it, from the fitment to the bodywork, which completely changed the way the car looks. We can't help but adore this LB jewel. Everything from the anthracite grey paint and LB Works decals from front to rear to the riding height and wheels look superb.
Instead of the 562 horsepower, it produced out of the factory, the Ferrari's naturally aspirated 4.7-liter V8 now produces 585 horsepower. The car is also fitted with an Accuair suspension, which accounts for the uncomfortable ride height when stopped.
Cars With Wide Body Kits, Ferrari #2: Liberty Works LB-Silhouette WORKS 458 GT
Liberty Walk is renowned for its work on supercars. They modify these superfast, expensive, and loud vehicles that appear to have left Beverly Hills directly and give them a street-made appearance. This Ferrari 458 Italia is a perfect illustration of how they manage to do it.
The Ferrari 458 Italia is now more alluring than ever thanks to Liberty Walk, which spared no effort. The inside of the Ferrari 458 Italia has been significantly improved and outside it wears a Silhouette body kit. Stretched side skirts and larger vents are additional elements of the Silhouette kit.
The new front fascia and aerodynamic canards are features of this 458 Italia. The pair of custom wheels and hood add to the 458 Italia's intimidating appearance. The 4.5-liter V8 that powers the Ferrari 458 Italia continues to produce 562 horsepower and 398 lb-ft of torque.
Cars With Wide Body Kits, Ferrari #3: Novitec Ferrari 812 N-Largo Widebody Kit
With the N-Largo widebody kit, Novitec turns the 812 Superfast into Ferrari's most stunning and powerful street-legal vehicle. The Prancing Horse kit has carbon fiber construction and F1-style aerodynamics. Even though the performance of the 812 Superfast wasn't lacking, Novitec improved the V12 with fresh ECU tuning.
With an increased output of 840 horsepower, this car has a 0-60 mph pace of 2.8 seconds. The Vossen NF 10 NL hi-tech forged wheels have a diameter of 21 inches in the front while the rear wheels are one inch larger.
Widebody BMW
Cars With Wide Body Kits, BMW #1: BMW M2 F87 Wide Body Kit By Maxton Design
Maxton Design is a well-known and reputable manufacturer of premium optical tuning components. The company specializes in creating splitters, bumpers, side skirts, spoilers, and diffusers that are aesthetically pleasing and inventive.
With the help of such components, you can take care of both the aerodynamics and cosmetic appeal of your vehicle. BMW M2 F87 is one of the many car models that Maxton Design tuning is committed to. This updated body kit was developed with this particular model in mind to enable thorough adjustment.
The set is made up of five cutting-edge fiberglass components. You may outfit your vehicle neatly and effectively with the BMW M2 F87 body kit. The inventive designs of the bumpers, side skirts, and splitters that are part of this set make them stand out. They further distinguish your M2 from others on the road.
The majority of the kit's components have decorative purposes. By adding to the racing style of the machine, they may simply update its appearance. The front splitter is the only element that has an impact on aerodynamics.
It efficiently increases traction and stability by causing the air flowing under the front bumper to apply greater pressure to the front axle. This package for BMW M2 F87 is the best option if you want to spend your money on an innovative body kit to help you upgrade your car.
The item is quite special and will change the way your BMW looks while also enhancing the driving experience.
Widebody Mercedes
Cars With Wide Body Kits, Mercedes #1: Prior Design Black Edition For Mercedes CL
Returning to the realm of brash wide-body kits, Prior Design's alternative for the Mercedes CL is surprisingly swanky. The CL gets design cues from the German Touring Car (DTM) racing series thanks to the kit's wide fender arches and low, aggressive front splitter.
A redesigned hood, mesh grilles, a diffuser, larger rear wheel arches, and a boot lid spoiler are all part of the CL's widebody kit. Prior Design claims that Dura-Flex FRP (Fiber Reinforced Plastic) is used to create high-quality panels and body parts.
This material is distinguished by a great surface finish. It offers just the right amount of flexibility with high stability and enables simple and affordable painting. Additionally, the Prior Design parts are all constructed with perfect fitting and do not require any changes or alterations, which reduces installation effort and expenses.
Widebody C4 Corvette
Cars With Wide Body Kits, C4 Corvette #1: Bjork C4 Corvette Body Kit
It has a 180SX front end, specially made fender flares, an American V8 under the hood, black stripes as a Ferrari, and a Porsche-specific color scheme (shameless plug here, check out our write-up on the RWB Porsche for even more widebody goodness)! Oh, and Jim Bjork, a Swedish citizen, built it.
According to Speedhunters, Jim is very fond of JDM vehicles from the "golden age," but he has never worked on one. Simply put, he has a stronger affection for American muscle cars. He previously owned a Dodge Viper, a Ford Mustang, a Chevy Camaro, and a Chevy Corvette C5.
The best news is that you might be able to construct your own if you so choose. Bjork has stated that he intends to sell the kit. Just be sure to grab your C4 'Vette right now because its value is really rising.
Wide Body Kit For Regular Cars
There is no shortage of people who spend a lot of money and effort customizing their vehicles. Aftermarket goods are readily available to enhance or improve the appearance of autos.
The multi-billion dollar modifying and tuning industry creates incredible body modifications and parts. These, when applied correctly, can transform ordinary, unremarkable automobiles into stunning works of automotive art.
The installation of wide-body kits entails bolting on bigger and heavier car panels. These either replace or incorporate within the car's existing fenders or quarter panels. This is a common sort of automotive modification in this market. In this post, we examine some of the best-looking wide-body kit applications on regular cars.
1. Widebody Corolla
The Toyota Corolla is one of the world's most well-liked and successful car models. Corollas have long been a favorite among tuners trying to improve both appearances and performance since they are dependable and useful.
The Toyota Corolla (E140) Wide Body Kit from krotov.pro is an excellent illustration of how a wide-body kit can make a regular car seem awesome.
2. Widebody Ford Fusion
The Ford Fusion performs admirably as a four-door, mid-size sedan. It is a reliable and eco-friendly vehicle. Some owners have taken their Fusions to the next level by adding excellent rims, aero parts, and a matching body package. Ford marketing described it as having a bold comfortable look.
3. Widebody Prius
While the Prius may have endured years of derision, respect for this hybrid hatchback has recently emerged in America. Japan never experienced these issues, as evidenced by the numerous tuning projects that have been implemented there.
4. Widebody Camry
The Camry, one of Toyota's best-selling sedans, has seen numerous revisions within its model lineup. It has evolved from a dull car linked to sales fleets to the current generation, which is muscular but elegant.
Some widebody kits complement the Camry well, emphasizing its more angular shape and giving it the appearance of a larger, sportier Corolla.
Widebody Truck
The popularity of pickup trucks has skyrocketed in America over the past few decades. The Ford F-150 truck has become one of the most popular cars in recent years. Americans adore pickup trucks for a variety of reasons, including the fact that they can transport entire families, travel off-road, and carry huge loads.
Unfortunately, most pickup vehicles lack one important feature: style. Pickup truck designs typically stick to the same dull shape compared to other types of vehicles. A widebody kit can help with this.
A pickup truck's appearance can be radically changed by a straightforward widebody kit, making it a head-turner wherever it goes. The most attractive widebody pickup trucks ever produced are listed here.
Widebody F150
The Eco Slab 2018 Ford F150 Wide Body Pickup Truck
This custom F150 was created by expert tuner Landon Smith, and it is really stunning. In 2018, Smith acquired a Ford F-150 Regular Cab. He aimed to give the truck a widebody, stanced appearance. Smith began by giving the vehicle a front grille with LED accent vent lights and a set of RTR fender flares in order to bring his idea to life.
He then replaced the factory wheels with a set of Xtreme Force XF-2 wheels in order to get the proper stance. Additionally, he adjusted the EcoBoost engine's twin turbochargers, increasing its output to 325 horsepower and 400 pound-feet of torque.
2015 TS Designs F-150 Widebody Kit With Forgiato Wheels
This widebody pickup truck was unveiled at the 2014 SEMA Show in Las Vegas. It was constructed to demonstrate what America's most popular vehicles would be like if they rode as low as a Lamborghini supercar. The TS Designs F-150 widebody kit features new bumpers, an updated front grille, and fenders on each wheel.
To give the truck the proper stance, it also has a set of Forgiato 24-inch F2.19 wheels. A Vortech supercharger, Belltech lowering kit, Gibson exhaust, Alpine stereo, ARE tonneau cover, and Roadwire leather seats are also among the truck's many upgrades.
Widebody Tundra
Toyota Tundra XK50 Body Kit From Renegade Design
The Tundra is a luxurious full-size pickup truck that is also useful outside of cities. It may be used to move items thanks to its loading bay. Additionally, this vehicle's off-road prowess is enhanced by its high clearance and sturdy wheels.
A tuning kit made specifically for this vehicle is being offered by Renegade Design. Although the exterior looks severe, Toyota's signature clean lines are still present. The following components make up a widebody Tundra tuning kit set:
A distinctive front bumper with a redesigned grill for an improved engine cooling process.
Enlarged arches for better body protection when driving in severe weather conditions.
A hood designed for increased aerodynamics and engine cooling.
Cars With Wide Body Kits: Conclusion
Do you think the design of your car is a bit too basic? Do you believe it lacks the impressive appearance that a sports car ought to have? If any of these thoughts have crossed your mind, adding a widebody kit might be something you should think about.
This kit improves your car's stability and handling capabilities while completely changing the way it looks. Due to enhanced aerodynamics and grip, wider cars typically handle significantly better.
There have been a number of extreme widebody packages over the years that have made auto aficionados salivate. They might make it appear more daring, subdued, or simply fashionable. You can choose the ideal body kit for your vehicle thanks to the wide variety of body kits available.
However, they can also be expensive and challenging to install. Additionally, body kits may lower a car's resale value and it might also affect a car's fuel economy. Do your homework in advance if you're considering fitting a body kit to your car. Even if a body kit is correct for you, consider the advantages and disadvantages.
And if you're going to have someone install it for you but you don't have deep pockets, we have a guide on how you can find a cheap auto body shop near me. That ought to help you out if you're in a pinch.
FAQs On Cars With Wide Body Kits
How Much Is A Wide Body Kit
Installing a body kit might cost anywhere between $6000 and $18,000. Your final price will be made up of the cost of the kit (between $7000 and $16,000), the installation fee, and the shipping cost. Depending on the company, shipping may increase the price by a few hundred dollars.
What Is A Widebody Car
A widebody car is one with a widened stance and uses larger tires. Similar results are achieved also by adding a fender flare. However, a complete widebody modification goes beyond the fenders. The entire exterior of the car is altered in order to achieve the widebody look and its advantages.
What Is A Body Kit
A body kit is a collection of upgraded or modified body parts that are installed on a stock vehicle. It consists of the front and rear bumpers, side skirts, spoilers, hoods (hood scoop), and occasionally the front and rear side guards and roof scoops. There are numerous brands that provide these alternative body kits to modify the vehicle's original factory appearance.
How Much Does It Cost To Widebody A Car
You can choose to manufacture custom widebody pieces yourself. Or you could buy a widebody kit, or take your car to a body shop for a professional package. It depends on whether you want to accept bigger tires or if you simply prefer the look of a wider car body. These choices can cost as little as $300 or even more than $10,000.
How Much Is A Rocket Bunny Kit
For inexperienced car owners who wish to make their vehicles resemble the finished result that West Coast Customs delivered, Rocket Bunny kits have offered a solution. The cost of a Rocket Bunny kit ranges from less than $500 to around $8,000 depending on the model.
How To Make A Body Kit
It can make a lot of sense to create your own body kit out of fiberglass. Anyone can create a fiberglass body kit, but it takes skill to create one that looks decent. You might want to pass on this project if you don't have any experience with fiberglass or auto bodies. Otherwise, this is among the most satisfying projects you can undertake.
How To Make Custom Body Kits
Use commercial body kits as a guide for creating your own design. To create a piece big enough to utilize as a mold for your unique body kit, glue a few foam blocks together. Body filler should be applied over the foam, then left to dry for two hours. Wax the mold once every day while letting it set for three to four days.