t"Check online for a better deal" is one of the most common advice in the present day when it comes to buying or selling stuff. But a decade ago, virtual shopping was not the norm. But now, it is anything but that. Using Carvana to sell your car is a contributor to this revolution. But what is Carvana? How can you use Carvana to sell your car? Let us learn all about it.
What Is Carvana?
When the whole car market is taking its baby steps of going online, Carvana is one of the companies that dared to tread that path years back. They offer a completely online experience right from the evaluation of the vehicle to the pickup of the car from your doorstep. This completely takes away the hassle of going to a used car dealership, haggling for a good deal, and going through the headache of paperwork.
Using Carvana to sell your car simplifies this process to an extent that you do not have to leave the comfort of your home. Or if you do wish for an eventful delivery of your car, you have an option for that too. To make your car buying experience more special, you can get your car delivered by Carvana's iconic car vending machines.
Let us flip the coin and have a look at the other side. A completely online car selling or purchasing experience is still a rarity, even in this digital world. Hence it is no surprise that you may have a list of doubts ready to shoot at anyone who introduces this concept.
What about the quality of the vehicle? How do I know that my vehicle is fetching me the right value? Can I make an investment without inspecting the car first? How about financing? These may be a few of the questions that you may have at the top of your mind. We have answers for all of it.
Using Carvana to sell your car can trigger these doubts, and rightfully so. Let us dig a little deeper into the features they offer before you use Carvana to sell your car. This acquaintance with the way used by Carvana to sell your car (fun fact, do check out our guide on how to sell cars in GTA 5) can clear out all your hesitations.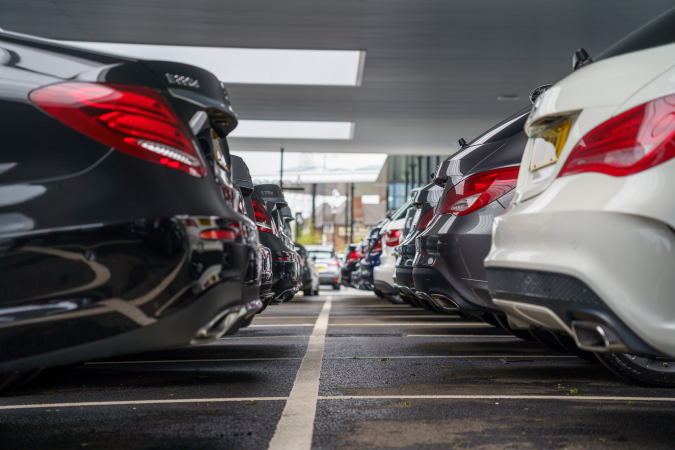 Features of Carvana
Carvana offers a slew of features that streamlines the process of online used car purchasing. These are designed to take away all the worries a new customer might have. These will make the initiation to online car buying a lot easier for a person exploring this option for the first time. Here is a list of the key features offered by Carvana to sell your car.
Instant Offer
Currently, anything instant has a golden aura. Nobody likes waiting in queues or drowning in an endless pit of paperwork. Using Carvana to sell your car helps you out of this misery with their instant offer feature.
If you have a used car to sell, the conventional method will be taking it to a used car dealer and haggling with them for a good deal. The other, more modern option will be to post it on online portals like Craigslist or Facebook Marketplace to find a decent buyer. Carvana takes it a step further to improve the convenience. Using Carvana to sell your car can save you hours that you may otherwise waste on managing an ad, visiting dealers, and bargaining with them, or meeting prospective buyers.
Carvana's website offers you the chance to generate an instant offer for your vehicle. With your vehicle's VIN number or license plate number in hand, Carvana will offer you an instant offer in less than two minutes. The instant offer feature will need you to enter the vehicle VIN/License plate number, trim, mileage, and a few other details of your vehicle.
Then it generates an offer in 30 seconds. This offer will be valid for the next 7 days and will not change in this period unless you change the description of the vehicle. If not possible to generate an offer, it will let you know that the process is pending. You will receive the offer the next day. If all information is provided, Carvana will contact you.
Sell Or Trade-in
Carvana is not just a vehicle selling platform. They also possess a huge range of certified used cars that you can buy. If you wish to upgrade from your current car to a bigger model from their portfolio, they offer you a trade-in option.
When you are generating the offer for your current car, there is an option for trading-in. The process for getting your vehicle evaluated is the same as selling your vehicle. Answer a few questions and voila, here comes your offer.
Trading in gives you the opportunity to select from a wide variety of upgrades available in Carvana's portfolio. You can select a vehicle from that list. Carvana will pick up your car from your doorstep when they drop off your new car. It is as simple as that.
Wait, there is yet another way to improve this experience. Vending Machines. Yes, you heard that right.
Finance Options
Financing your new car purchase is a necessity today. Most customers who look for a hassle-free purchase also have a trouble-free financing procedure on their radar. Carvana offers you special financing options to meet that need.
As per Carvana's website, they pre-approve customers for loans even before they purchase a vehicle. As per an FAQ, they say that the customer will be eligible for the finance even if they have bad credit. The only requirement is that they should be older than 18, earn more than $4k a year, and have no active bankruptcies.
Based on the entered customer details, the loan amount is calculated and displayed. This loan offer holds valid for 45 days giving you enough time to shop around for the right car. They also offer you options to increase your down payment or monthly payments or foreclosing your loan without any penalties. If taking a loan from Carvana is not a preferred option, you can also loan from other banks and credit unions.
Another special finance feature on their website is the Auto Loan Calculator. This can calculate the loan amount, display the type of loan, monthly payment, and more, based on the customer details.
With all these finance options, using Carvana to sell your car is an opportunity for a good upgrade. Carvana's unique finance-related features revolutionize the industry, giving customers an opportunity to trade in their old cars for newer models.
How To Use Carvana To Sell Your Car?
As we have already talked about, using Carvana to sell your car is a straightforward affair. For clarity's sake, let us break it down into bite-size steps and line them up for easy understanding.
Get An Online Appraisal
Selling any car via any medium needs you to initiate the process by appraising the vehicle. The resale value of your vehicle depends on a myriad of factors. Before you use Carvana to sell your vehicle, it is essential for you to know how much your car is worth.
Many online tools like Edmunds, Price My Car feature by iSeeCars, Kelly Blue Book, etc can be utilized in this situation to appraise your vehicle. These websites can give you a fair idea about the value your vehicle can fetch. Make sure you use all these tools to appraise your vehicle.
While you use Carvana to sell your car, keep a bunch of estimates in hand. These can help you with a standard to compare the Carvana estimated price with. Just like every sale, your vehicle must fetch the most value for you. This process is the perfect bet for you to achieve the same.

Get An Instant Quote
Conventionally, getting a quote for your car is not an easy step. It used to involve hours or maybe even days of haggling with potential buyers, meeting many low ballers who offer humiliatingly low prices for your vehicle, and moving around to show your vehicle to these interested buyers for inspection.
Carvana takes this cumbersome process and streamlines it. They take all this online and gives you an instant quote and stick with it.
The website will need you to feed in some details regarding your vehicle. These may include your VIN/License plate number, trim level, vehicle condition, etc. They may ask you a few more details like are there any scratches or dents on the vehicle, have you smoked inside your vehicle, etc.
If there is a loan on your vehicle, or if it is leased, you will have to enter that information as well. So, if your vehicle has a loan, you will have to enter the details of the loan company, monthly payment information, and the remaining amount. You should enter the details of the leasing company, payoff amount, and monthly payment if your car is leased.
After you type in all these details, the Carvana website will fetch you a good deal. And they stick with it. No low balling, no haggling. This offer will stay valid for 7 days unless any of the details you entered change or are incorrect. If you are okay with what you see, confirm the offer and a Carvana executive will contact you in a few days.

Finalizing The Deal
The final step to close this deal off is to hand the car over to them. But before that, there are a few aspects to keep in mind. But this procedure depends on how you intend to close the deal with Carvana.
Using Carvana to sell your car offers you two options to go forward. You can sell your car and take home the money. Or you can choose to trade in and choose another vehicle from Carvana's portfolio of certified used cars.
Selling Your Vehicle
Once you have decided to use Carvana to sell your car, Carvana will ask you to upload some more information. You will have to upload an image of the vehicle odometer, title, and a photo ID, such as a driving license. You can also choose how you want the payment to be. The check can be made out to your preferred name.
After this, you can schedule an appointment for the pickup of the vehicle. On this date and time, Carvana will send a flatbed to pick up your vehicle. They will issue a check of the promised amount to you after a preliminary examination of the vehicle. This is just to ensure that all details entered by you are correct. The check for the amount will be issued on the spot if the description entered by you is the same as the actual condition of the vehicle.
Here is a person who has shared his real-world experience on using Carvana to sell his car.
Trading In for A New Vehicle
The other option in your hand while you use Carvana to sell your car is trading it in for a new ride. Carvana offers a plethora of choices on its website. Once you decide on selling your vehicle to Carvana, you can choose another vehicle from their lineup to replace it with.
After the final deal for your existing vehicle is calculated and finalized, you can move on to the next step. The amount estimated for your old vehicle will get reduced from the cost of your new car. This amount will stay valid for the next 7 days if the right information about the car is entered.
The reduction in the amount can be applied to either your down payment or monthly payments. This can be done as per your desire. Once the payment is made, Carvana will ship your car to your home. They will also pick up your old vehicle at the same time.
With this streamlined process, trading in your old car for another one is accomplished without stepping out of your home. Nope, not even once. Your old car is evaluated and appraised while your new car is selected and financed from within the comfort of your home.
This Youtuber here has traded his wife's minivan for a tastefully blacked-out BMW 440i.
Can You Sell Any Car To Carvana?
Using Carvana to sell your car may be hassle-free but you cannot sell any car to Carvana. Just like every car dealer out there, Carvana has its own regulations on which cars they accept. But their description of an acceptable car is very liberal so almost all the cars on the road will match their expectations.
If your car is made on or after 1992, is running, and working okay, Carvana will be happy to pick it up from you. As you can see, this description is quite accommodating. So, if you have a car to sell, it is almost sure that Carvana will pick it up.
If you are planning to flip your vintage vehicle through Carvana, you may not be able to do so. Your local vintage car club might be the best deal for you. Trying to sell a priceless vintage vehicle through an online portal is anyway not the right thing to do.
Carvana Car Vending Machines
Carvana receives a lot of limelight for their unique car vending machines. They have set up a bunch of these vending machines in different parts of the country.
Though not a part of using Carvana to sell your car, their vending machines are what put Carvana on the map, literally. If you are trading in your old car, or completely purchasing a new car from them, their vending machine experience is highly recommended.
Yes, Carvana offers the chance to sit back and relax at your home while your new car gets delivered to you. But hey, car buying is not a daily chore. For most people, it is a purchase made once a year. So, converting the delivery of the new vehicle to an occasion is a no-brainer.
This is where Carvana's vending machines come in. There are a number of these, located in several cities across the country. They are large glass buildings with cars parked on every level. After completing all your necessary transactions with Carvana, they offer you a coin-like token to insert into the machine. If this does not wake up your inner child, nothing else will.
The whole system operates in the same way your neighborhood cola vending machine works. You put the coin in, the delivery tray of the vending machine moves up to the correct level, and the car is slid into the tray. This experience feels the best when you have some visual input. If you have chosen Carvana to sell your car and have opted for a trade-in, you can drop your old car off at these vending machines when you go to pick up your new car from them.
Here is a customer showing us the visuals of her experience with one of these vending machines.
Other Options Than Carvana To Sell Your Car
As everything goes online in this ever-changing world, it is no surprise that there are other companies like Carvana around. Two major names in the industry include CarMax and Vroom. They operate in similar ways but with their own USPs.
CarMax is an online car buying/selling platform that operates in the same way Carvana operates. The users have an option to complete their entire transaction online, just like Carvana. CarMax additionally offers a chance to test drive the car if interested in buying it. If the vehicle is at a nearby CarMax location, you can pop in for a test drive before closing the deal.
Compared to Carvana, CarMax offers a slightly lesser warranty after the sale is done. While Carvana gives you a complimentary 100 day/4,189-mile limited warranty, CarMax has a lesser 90 day/4000-mile warranty. Just like Carvana, CarMax offers in-house financing options, but Carvana still scores higher in this aspect as per the customers.
Vroom is yet another player in this arena. Customers recognize it widely for its streamlined and easy buying/selling experience. The warranty is lower than that of Carvana. Financing through Vroom may need a bit more paperwork than Carvana. While Carvana offers finance to anyone who makes more than $10,000 a year, Vroom has set the bar a little too high, at $21,600 a year. Here is a detailed comparison between these two companies.
Compared to its competitors, Carvana emerges as a friendlier option with a longer warranty and easier financing options. The competitors do have their own strengths though. The easy buying/selling experience of Vroom and Test Drive option of CarMax being the best among them.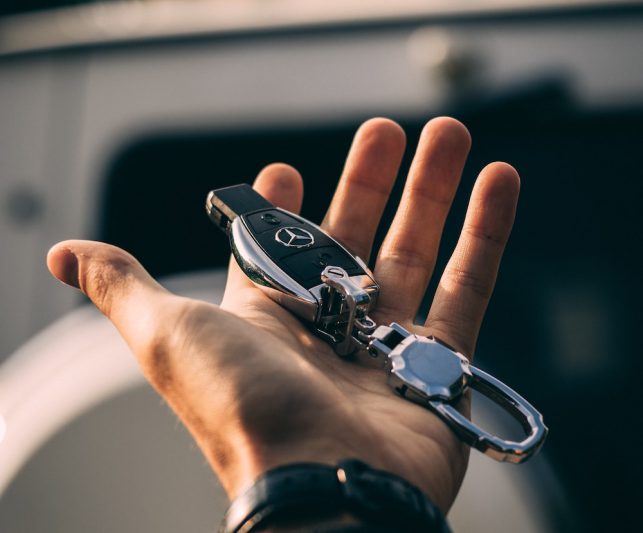 Facts about Selling and Buying Cars with Carvana:
Selling your car for cash fast is not always easy, and it can be time-consuming due to the need for a mechanic to check the vehicle before purchase.
Many dealerships do not want to buy cars for cash and may try to convince you to trade in your vehicle.
Carvana has changed the car sales market by offering a quick and easy option to sell your car for cash.
Carvana is willing to purchase any car newer than 1992 that has a working odometer and can pass a driving test.
To get an idea of your car's worth before contacting Carvana, you can check out websites like Edmunds, Kelley Blue Book, and iSeeCars.
To sell your car to Carvana, you need to enter your vehicle's VIN or license plate number and answer a few questions about its condition.
Carvana offers a price offer in two minutes or less, and they do not negotiate prices.
Carvana requires a picture of the odometer, a picture of the title, and your driver's license information to finalize the purchase.
Carvana offers over 25,000 cars for purchase, and each goes through a thorough inspection before being listed on their site.
Carvana offers financing options or cash payment for vehicle purchases, and you can reserve a car for 30 minutes to discuss with a spouse or loved one before making a final decision.
Sell Your Car With Carvana – Bottom Line
Carvana is a perfect platform that takes away the hassle of physical car selling. Using Carvana to sell your car can help you complete the whole transaction without leaving your home at all. This process once used to be an absolute headache, but not anymore. Also, in these testing times, any opportunity that helps us socially distance ourselves from others is welcome.
Even if you like the old-school way of selling a car, checking Carvana may not be a bad idea. After all, it only takes two minutes to appraise your car. If they can match or better the price your local dealer is quoting, there is no harm in giving it a shot.
Using Carvana to sell your car also opens another opportunity. If you are planning for a trade-in, their fleet of certified vehicles can give you a lot more peace than a local dealer. The vehicles offered by Carvana go through a thorough inspection before going on their website. This can give you a fair idea about what to expect when you live with this vehicle. The additional warranty offered by Carvana adds more icing to this cake.
Overall, Carvana, along with similar brands, can revolutionize the car selling/buying experience. With an easy, stress-free process for appraising, and handing over your car, Carvana is setting a standard. Even for buying a car, their easy financing options and unique vending machines make an occasion out of your car purchase.