A New Era of Power and Performance
Caterham has left the motor world electrified with the reveal of its fully electric coupé concept vehicle: Project V.
As a result of Anthony Jannarelly's visionary design skills and the master craftsmanship of Italian engineering marvel Italdesign, Project V's engineering and manufacturing feasibility has been assessed with the intent to release the production model in late 2025 or early 2026.
Supercharged Powertrain
Featuring a rear-mounted 200kW electric motor and a 55kWh battery pack, Project V is expected to breeze from 0-62 mph in less than 4.5 seconds, boasting a WLTP range of 249 miles. Caterham is making charging quick and easy, enabling you to go from 20-80% in just 15 minutes using a 150kW DC rapid charger.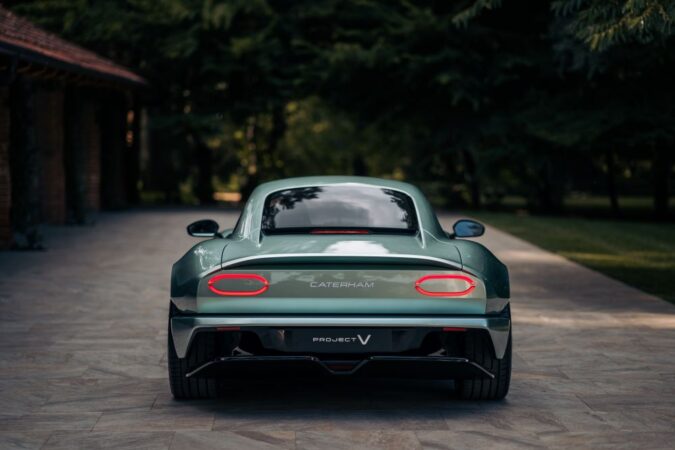 Masterful Design and Construction
Project V embraces Caterham's driver-focused DNA of lightness, simplicity, and agility, and offers an innovative carbon fibre and aluminium composite chassis. With a kerb weight target of 1,190kg, Caterham proves its commitment to providing high-speed thrills without compromising the environment.
An Unparalleled Driving Experience
Staying true to Caterham's pedigree, Project V is not just an electric vehicle but an embodiment of driving excitement. The new concept offers a minimalist design, much like the Seven, but with added practicality in the form of a coupé body style.
Drivers can choose between Normal, Sport, and Sprint driving modes, each adjusting the acceleration and steering for a different, but equally immersive, driving experience.
Interior Innovations
The concept vehicle utilises a 2+1 seating layout optimising ingress, egress, and overall comfort. Additionally, the car features a simple, driver-focused infotainment system with smartphone mirroring and a digital instrument cluster displaying all the essential information.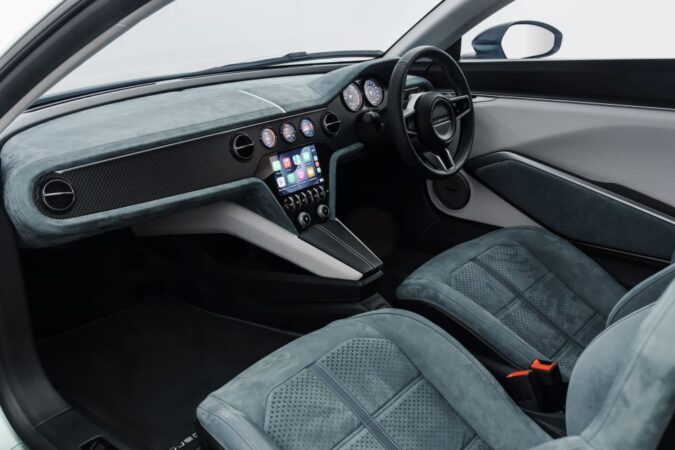 The Future of Caterham
Caterham's CEO, Bob Laishley, anticipates Project V to play a significant role in both sustaining the company's growth and exploring the electrification route. Project V is expected to hit the market with a target price starting from less than £80,000.
Public Debut
Project V will take its first public bow at the Goodwood Festival of Speed on Thursday, 13th July 2023. With this grand debut, Caterham steps into the future of automobiles, blending innovation with the brand's long-cherished values of simplicity, lightness, and agility.
As Project V comes to life, the auto industry keenly awaits the arrival of this sleek, eco-friendly, and supercharged electric coupé. For more information, visit Caterham's official website.