It feels as though most performance cars these days are gradually missing the mark. A typical sports car these days is either too heavy, too powerful, too techy, or lacks the balance that older speed machines had. Finding that perfect equilibrium is much tougher than it looks, but this is one that the folks at Caterham continue to excel at. That's further proven with their new Seven 340.
A new member of Caterham's European and Japanese range, the new Seven 340 sits above the old Seven 170 on the performance ladder. And, as a replacement to the ageing 275. As such, it's equipped with a newer Ford Duratec 2.0-litre engine, instead of the Sigma engine in the 275. It thus brings a healthy 25% boost of naturally-aspirated power, now rated at a decent 170bhp.
Finding That Perfect Balance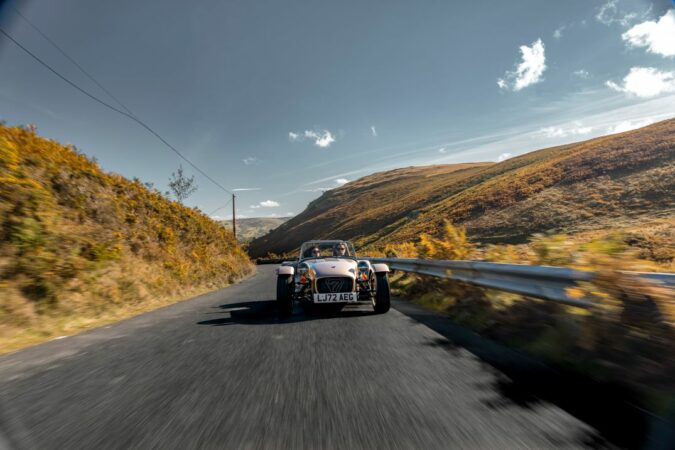 The aforementioned four-cylinder engine will be paired with a five-speed transmission. You could then spec your new Seven 340 in either the S or R packages. The 340S is more road-going, with mostly gran-touring kit, such as leather seats and softer suspension. Meanwhile, the 340R will be Caterham's new track toy, fitted with all the goodies you need to go fast and have fun!
That includes a limited-slip differential, sports suspension, 15-inch alloys, four-point harnesses, and a carbon dash, among others. The Seven 340 may be Caterham's middle-of-the-range offering, but it strikes a healthy balance of smile and speed. While also being a car that could do everything you want a Caterham to do and more. Hell, I'd even daily this if I can afford one.