Power Meets Passion: An Electric Affair
In a daring venture, the iconic British brand Caterham has announced its latest undertaking: the electric vehicle (EV) development concept, the EV Seven. Boasting a blend of the classic Caterham aesthetic with next-generation EV tech, this ambitious project promises to bring the Caterham ethos into the 21st century, all while staying true to its heritage of light, driver-focused vehicles.
Featherweight Powerhouse: Caterham's Lightweight EV
Despite the added bulk typically associated with EVs, the EV Seven manages to keep the weight increase to a paltry 70kg over the existing Seven models it's based on. This means the vehicle weighs in at a total mass of just under 700kg, in keeping with Caterham's ongoing dedication to lightweight design.
The heart of this lightweight beast is a 51kWh immersion-cooled battery pack, housed in the engine bay and transmission tunnel.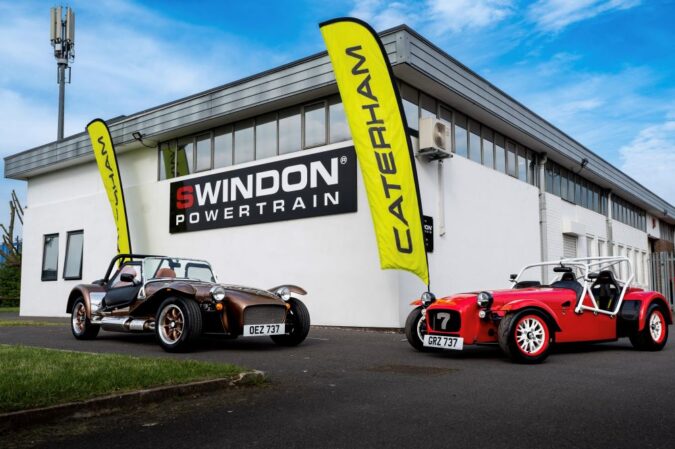 Punching Above Its Weight: Supercharged Performance
Don't let its size fool you; this diminutive EV packs quite the punch. Capable of DC rapid charging speeds of up to 152kW, the EV Seven showcases a breathtakingly efficient 20-15-20 track drive cycle: the ability to blaze around the track for 20 minutes, recharge in just 15 minutes, and then deliver another 20 minutes of heart-stopping track action.
A Partnership of Power: Caterham and Swindon Powertrain
Engineering this concept is a result of a collaboration between Caterham and Swindon Powertrain Ltd. Known for their expertise in robust powertrains for road and motorsport applications, Swindon Powertrain brings a bespoke version of their E Axle to the EV Seven.
This powertrain delivers a predicted 0-60mph time of approximately 4 seconds, making this EV a formidable addition to Caterham's impressive lineup.
Cooling Off: Cutting-Edge Immersion Cooling
Immersion cooling, until now mainly used for cooling supercomputers, allows the EV Seven's battery pack to handle demanding track use followed by rapid charging without premature degradation. This is an innovation that further differentiates the EV Seven from its peers, providing more efficient thermal management during charge and discharge cycles.
Road Ready: EV Seven Stays True to Caterham's DNA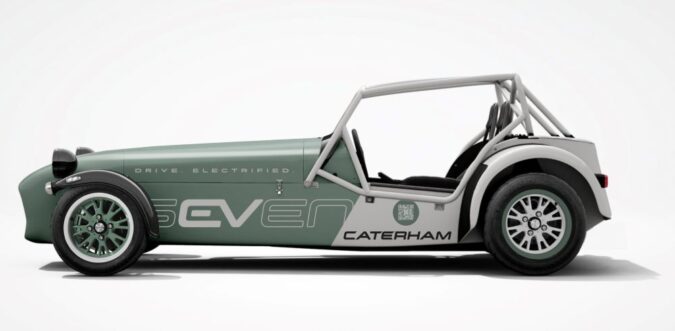 The EV Seven stays firmly rooted in Caterham's ethos of simplicity, lightness and driver-focused performance. Even with this leap into electric mobility, CEO of Caterham, Bob Laishley, confirms that any EV produced "must be true to the DNA of a Caterham". This vehicle has been designed with that in mind, ensuring it is as usable on the track as it is on the road.
Looking Ahead: The Future of Caterham
While the EV Seven is currently only a concept, it provides a tantalising glimpse into the future of Caterham. With a public debut set for the Goodwood Festival of Speed this July and another fully electric sports car concept in the works, there is much to look forward to from Caterham.
As the brand continues to innovate, it's clear that the legendary Caterham Seven is poised for a thrilling, electrified future.