Kia's hottest cee'd and pro_cee'd models will be getting quite a few mechanical upgrades, as part of the hatchback family's mid-life refresh later this year.
cee'd and pro_cee'd Upgrades
Though power and torque figures for both the cee'd GT and pro_cee'd GT remain unchanged (201bhp and 195lb/ft of torque, from a turbocharged 1.6-litre four-cylinder petrol engine), the real changes can be found in the drivetrain.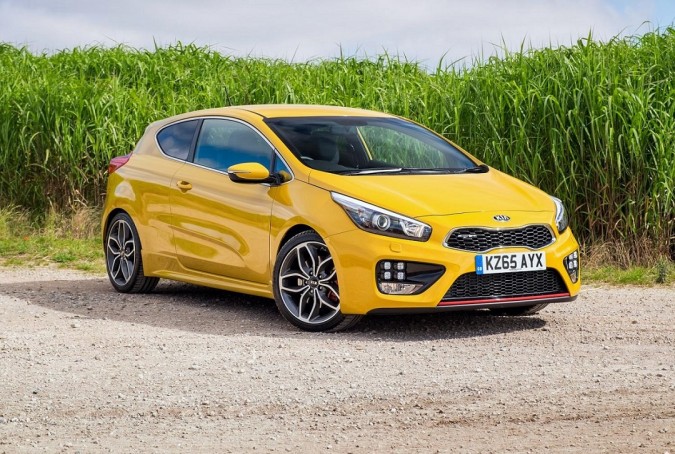 For instance, all cee'd variants now get a torque vectoring system, which should help make these hotter GT variants that little bit sharper to drive than the original models. As pleasant as the cee'd GT and pro_cee'd GT were to hustle along at speed, they never were precise enough to worry their more hardcore rivals, so this update should put them on the radar of the more dedicated driving enthusiast.
Bigger Brakes
Larger front brakes are also featured on the new cee'd GT and pro_cee'd GT: at 17 inches, they're a whole inch wider in diameter than the discs on the original variants. With the new 18-inch Michelin Pilot Sport 3 tyres, they're enough to bring the stopping distance from 62mph down to 35.2 metres – an improvement of just over one metre.
"rich and exciting engine note"
Other tweaks and additions on the mid-life facelift include mildly re-tuned suspension and re-calibrated power steering, which should complement the aforementioned torque vectoring system quite nicely. A new synthesiser system also pumps what Kia calls a "rich and exciting engine note" into the car's cabin, though how much mileage you'll get out of that will depend on how tolerant you are of induction noise being transmitted through a surround sound speaker system.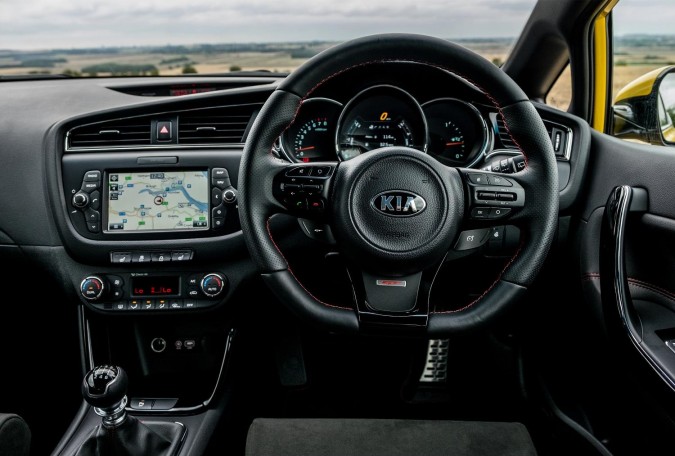 Rounding off the refresh are mostly cosmetic changes. The dashboard binnacle dials, for instance, can be swapped from an analogue to a digital readout at the press of the 'GT' button, and a new flat-bottomed steering wheel is also featured. Other than that, though, the interior and exterior remain mostly unchanged from when the cee'd GT and pro_cee'd GT were first introduced in 2014 and 2013 respectively.
How much will it cost?
Prices for the updated Kia pro_cee'd GT start at £23,105, with a £500 premium coming in for the cee'd GT. The first updated cars are expected to come when deliveries of the facelifted regular cee'd and pro_cee'd variants begin next week on 1st October.