As EVs become the standard practice with time, oil changes are soon going to be history. But until then, these minor annoyances need to be dealt with quite frequently, especially if the car is old. Naturally, having to do the maintenance like that regularly can get costly fast as the bills pile up. Many drivers wonder how they can get cheap oil changes. Learn how to avail cheap oil change that will save you money in the long run in our article.
If time becomes a factor, perhaps the cheapest oil change option is getting it from a lube shop where you can buy the oil in bulk. However, we don't find that to be the wisest option so we will try to find better, cheaper alternatives.
Cheap Oil Change: What You Need To Know
Back in the day, getting an oil change was rather simple. There weren't many service options, and spending around $20 to $25 once every 3 months or so would be more than enough. With technological advancement, the situation is much more complicated now. For owners who are reluctant to roll up their sleeves and perform an oil change on their car, there are a plethora of choices.
Apart from your local car dealership or mechanic, a list of popular regional and national chains offers oil changes. A few auto-parts stores do more than sell supplies, and even many big-box retailers, like Walmart, have dipped their toes in the oil change sector.
Before an oil change, it is recommended that you call ahead and get a total estimate for your particular vehicle. Keep in mind that not all chains post their pricing online. Prices tend to vary depending on the kind of car and variant of oil required.
For instance, specific European cars and some exotic models pose a service challenge, with dozens of bolts and screws and panels that have to be removed one by one before any basic maintenance can be done. Steel canister oil filters are the more common addition to cars but if yours has a cartridge filter, otherwise known as "eco oil filters," you will have to pay more for service.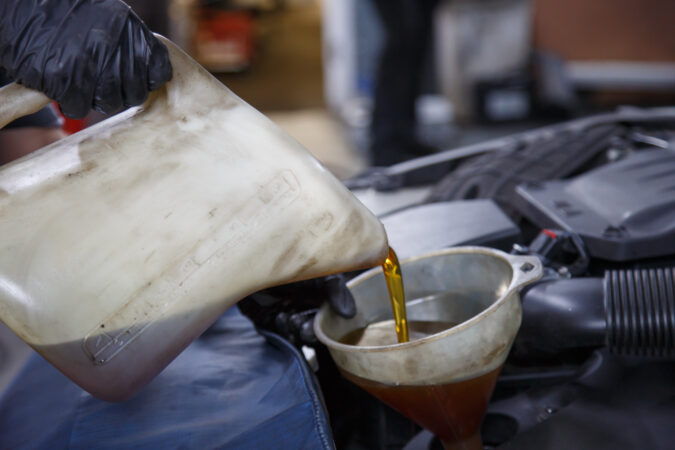 These parts are easily disposed of and metal-free. In addition to that, to work on them, mechanics need specific parts, tools, and training. A typical oil change generally included a maximum of five quarts of oil but larger vehicles need more. For example, you would need eight quarts for a late-model Silverado.
What Does On During An Oil Change?
You have to pay $5 to $10 per quart at Valvoline, based on the oil used. Don't hope to get any discount on the service if your vehicle is required under the designated five quarts.
Synthetic blends, synthetic oils, and high-mileage oils cost more than traditional organic motor oil. But you will have to get them anyway as they are necessary for manufacturer's recommendations or car-specific needs. Most late-model and new vehicles come with full synthetic oil from the factory now.
Although some manufacturers say it would be okay to settle for any oil that checks the boxes for oil viscosity and weight, others stress that you must continue the use of synthetics only. Using non-factory-certified oils could void your vehicle's warranty – something you don't want to trigger.
The good news, however, is that fully synthetic oils are more resistant to breaking down, stretching their service life to 7,500 miles or sometimes even 15,000 miles from the generic 3,000 miles. So, we can see that synthetics can be more cost-effective over time – or at least not costlier than other traditional oils.
Lastly, replacing the oil filter along with the vehicle's oil is a necessity. Filters are available in a wide array of grades. A standard oil filter is okay for most traditional oil changes, but we recommend a high-quality, fine filtration synthetic oil filter – particularly if you are planning on increasing the time between oil changes.
On top of replacing the oil and filter, typical oil change procedures comprise chassis lubrication and, in most cases, tire pressure and fluid check – but this depends on multiple factors. Some even top-up fluids, rotate tires, wipe the outside windows, and vacuum the flooring.
Cheap Oil Change: How Much Is An Oil Change?
While special offers and coupons may frequently minimize the cost of servicing, you should anticipate paying from $20 to $100 or more on average, based on the car and the oil used. According to our research, Walmart is the best place to get a cheap oil change.
Walmart's Pit Crew oil change costs less than $20 and includes up to five quarts of Quaker State Advanced Durability regular motor oil, chassis lubrication, an oil filter, tire pressure adjustment, and a battery performance check. For an additional $10, the oil change package from Walmart's Lube Services replaces Quaker State with a "featured" generic oil and includes certain function and liquid checks, as well as top-offs and cleaning.
This solution is more akin to a traditional oil change at a big chain, yet it is still less expensive than most: Although Firestone attempts to mirror this pricing, the other locations will charge you about $40 and $50.
Rates for synthetic blend/high-mileage oil and full synthetic motor oil at Walmart are significantly lower than sale prices at other locations – $36 and $45 respectively – particularly for the full synthetic change.
Valvoline and Jiffy Lube, its most costly competitors, charge almost twice as much ($100 and $94 respectively) for the same solutions. Firestone likewise charges less than most other retailers, with their standard "Gold" full-synthetic service coming in at $70 ($100 for the "Premium"), although Walmart still prices around 36% less.

How Do Prices For Oil Changes Vary?
Prices for an oil change a local garage would give would certainly fall on the lower end of the spectrum. While a dealership can be expected to be pricier than local mechanics, it was still somewhat competitive. Granted, dealerships and mechanics often set their prices low in an attempt to get potential customers to walk in through the door, in hopes they will return when they need a bigger repair done.
Considering all this, oil replacements are loss leaders. At the same time, for consumers who are sure they are abiding by the manufacturer's specification, a dealership would be the better-suited choice. A dealership mechanic is more likely to know your car model inside out – reducing the risk of mishaps that could lead to serious issues later.
A big factor to consider is that chain service centers are infamous for employing without checking if they have prior experience in automobile repair and maintenance. If you check forums on the Internet, you will find stories of oil spills, leaks, overfills, and forgotten or poorly replaced plugs in worst-case scenarios.
Moreover, if your vehicle is protected by warranty, you might still be eligible for an oil change and routine maintenance-free of cost from a dealership for a few years. Just keep an eye out for possible upsells, particularly in the present landscape where dealers aren't making as many sales because of a shortage of inventory – courtesy of the pandemic. They might be more inclined to push extra services.
Remember that a manufacturer is not allowed to void a warranty simply because you have gotten your car worked on outside a dealership. Make sure to save receipts so you can prove that you got a standard recommended maintenance.
Cheap Oil Change: Deals And Coupons
While Walmart looks to be the obvious victor when it comes to walk-up pricing for a cheap oil change, it is practically difficult to predict where shoppers will receive the greatest price every time. Discounting is the unspoken standard in the oil-change sector, with nearly every shop, from local mechanics to the largest national chain, offering some sort of special deal to entice clients.
We spotted discounts and special deals from companies such as Pep Boys. Consumers could save 25% on high-mileage/synthetic mix and conventional oil change packages. Firestone provided a coupon worth a $25 regular oil change. Jiffy Lube offers a 50% discount on an oil change for a 2nd car.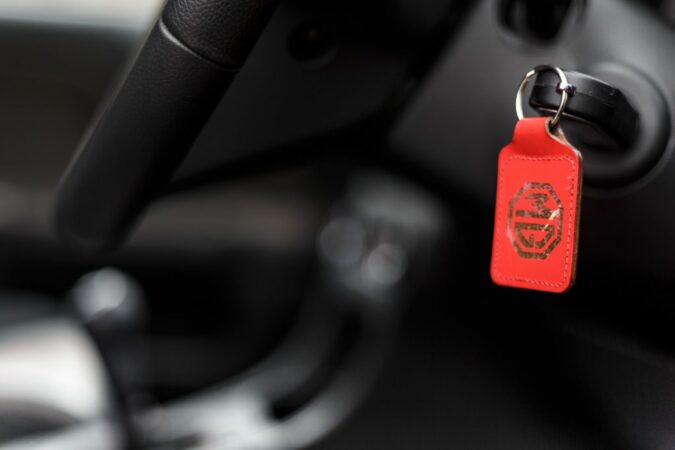 Pricing at niche stores is a little trickier. Jiffy Lube, for example, is solely a franchise business, whereas Valvoline includes a mix of franchised and company-owned sites. Both corporations allow their outlets some leeway in pricing based on market competition and expenses.
As a consequence, while our findings are indicative of the market and drawn from many sites, we found significant price fluctuation across retailers. Furthermore, chains may provide promotions on a national basis — for example, an oil change coupon of Valvoline worth $7 on a full-service synthetic or full synthetic blend change — as well as from certain franchise holders.
We also found a Jiffy Lube oil change coupon worth $10 off on the company's Signature Service, but you can only avail of it in certain locations. Pep Boys' Carlife Rewards program has a program that rewards loyal customers. A revamp was launched in September 2020 and the company promises new campaigns by 2021. You might get mails for circulars so check your e-mail for that. Don't forget to search online coupon sites as well.
Cheap Oil Change: Other Services
An oil change isn't the only thing most of these places offer. Each also provides a variety of other services, from simple maintenance to extensive vehicle repair. So, unless you know and trust a mechanic or repair shop, think twice before committing to their additional services.
For instance, Jiffy Lube trains at Jiffy Lube University and is thought to establish a high standard in the business. And if you feel any kind of pressure, we suggest looking into alternatives; you will always find something.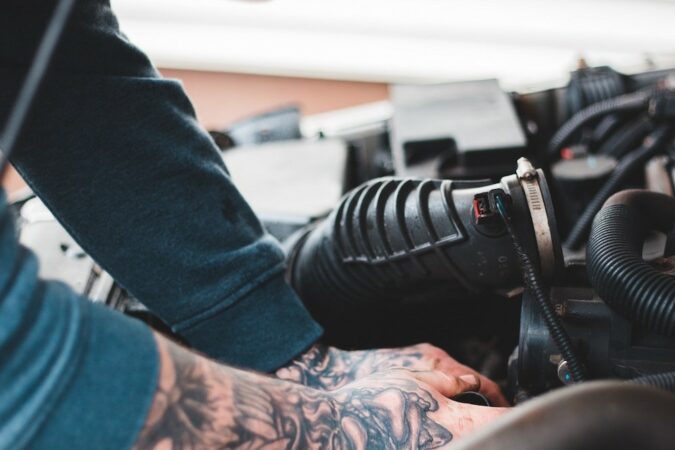 Service charges are often quoted by stores that are essential parts retailers (such as Walmart and Pep Boys) on the premise that you have purchased replacement components from them. (If this is not the case, they will charge an additional fee or refuse service entirely.)
Furthermore, many retailers provide free installation with the purchase of products like wiper blades (or if you want to learn how to put on windshield wipers), batteries, and other accessories.
Pricing at service-oriented locations (such as Valvoline and Jiffy Lube) normally includes the cost of the equipment, however, bear in mind that the quotation is nearly often just the beginning price. Purchasing improved parts or having a vehicle that needs more time for maintenance may result in a larger, and sometimes rather costly, payment.
Check out some of the service rates for different components at different brands.
Jiffy Lube
| | |
| --- | --- |
| Name of Service | Price |
| Cabin Air Filter Replacement | $55 |
| Wiper Blade Replacement | $16 ea. |
| Engine Air Filter Replacement | $20 |
| Tire Rotation | $22 |
| Headlight Bulb Replacement | $12 ea. |
| Battery Replacement | $140 |
Valvoline
| | |
| --- | --- |
| Name of Service | Price |
| Cabin Air Filter Replacement | $50 |
| Wiper Blade Replacement | $15 ea. |
| Engine Air Filter Replacement | $25 |
| Tire Rotation | $30 |
| Headlight Bulb Replacement | $13 ea. |
| Battery Replacement | $150 |
For Valvoline and Jiffy Lube, replacements include labor and parts.
Pep Boys
| | |
| --- | --- |
| Name of Service | Price |
| Cabin Air Filter Replacement | $18 + parts |
| Wiper Blade Replacement | Free with purchase |
| Engine Air Filter Replacement | $27 |
| Tire Rotation | Free |
| Headlight Bulb Replacement | $3 ea. + parts |
| Battery Replacement | $15 + parts |
Firestone
| | |
| --- | --- |
| Name of Service | Price |
| Cabin Air Filter Replacement | $21 + parts |
| Wiper Blade Replacement | $3 ea. + parts |
| Engine Air Filter Replacement | $20 |
| Tire Rotation | $21 |
| Headlight Bulb Replacement | $13 ea. + parts |
| Battery Replacement | $28 + parts |
Walmart
| | |
| --- | --- |
| Name of Service | Price |
| Cabin Air Filter Replacement | $10 + parts |
| Wiper Blade Replacement | $10 ea. |
| Engine Air Filter Replacement | Free with purchase |
| Tire Rotation | $10 |
| Headlight Bulb Replacement | $8 ea. + parts |
| Battery Replacement | Free with the purchase or $10 |
Cheap Oil Change: Tips And Tricks
How does it feel when you drive up to get a standard lube job and the mechanic or dealership blindsides you with add-ons that they will swear you need to have your car functioning? If you know your vehicle (which you should) and follow the tips and tricks suggested below, you can avoid the trap of an oily salesman.
Ignore Up-Sells
Say no unless you know your automobile needs a new fluid flush, filter, or general up-sell services. The service station staff will consistently offer them— that's their duty. Don't give in to their convincing discourse about why you need everything.
Maintain A Maintenance Log
Most automobile manuals have a place where you may record maintenance services every time you bring your vehicle in for servicing. Make use of it if you have one. We guarantee you will be more organized and also have proof that you don't require a pricey filter when the service center employee offers it to you the next time.
Albeit simple, these concepts are ones that you can count on. You'll save money while also learning more about your vehicle!
Cheap Oil Change: Is It Possible To Get A Deal At Dealerships?
Which is the best? Going to your local lube store or heading to a dealership? All full-price, maintenance services are costlier at dealerships than what you would find at a local service center. But wait! A dealership can be the cheaper alternative on some occasions.
Add-Ons To A Newly Bought Car
Dealerships love to give out free oil changes as well as other services as a token of appreciation for the purchase of a new automobile. Reap the benefits of it if they do! Better still, the next time you buy a car, negotiate a little with the dealer and ask for complimentary oil replacements with your vehicle's purchase.
Package Specials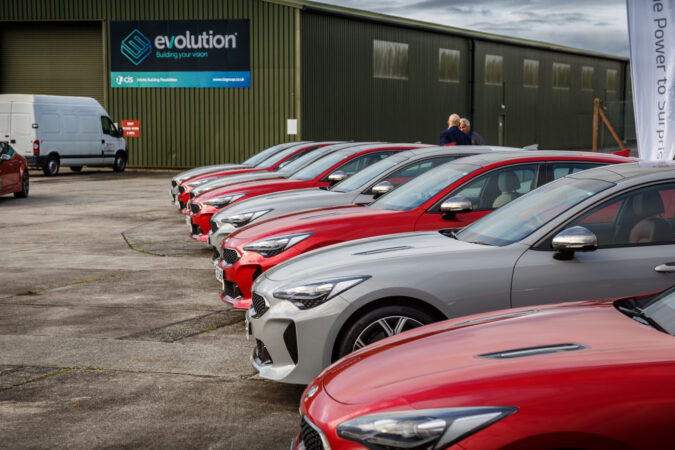 We've noticed car dealerships offer package deals, generally close to the holidays, in which they offer exclusive bundles at lucrative "discounts." You may come across specials such as "3 oil changes for $89.99," which equates to $30 for each service. That's a fantastic offer!
Test Drive Plus Free Oil Change
This is a good one. Dealerships will run promotions on a specific car model – something that is just off the production line or anything they are trying to sell more. When a potential customer comes to test drive their special featured vehicle, dealers will offer gift cards for various services at their service center.
Isn't it a good deal? Get behind the wheel and save some bucks with a savvy cheap oil change hack! On a typical day, visit your neighborhood lube store for an oil replacement. You'll normally cut back on spending (and time).
Cheap Oil Change: Cost To Change Your Oil Yourself
Still, contemplating performing your oil change? Even if you're a complete beginner, there are lots of YouTube videos (like the one below) and online guides to help you get started. Your owner's handbook will most likely provide detailed instructions as well. But, apart from gaining weekend soldier status, is the DIY approach worthwhile?
You can answer that for yourself by determining the worth of the quality of the products you will be using in your car and your time. Consider the most affordable traditional oil change: slightly below $20 at Wal-Mart. Quaker State Advanced Durability 5W-20 is the oil used for that service and it goes for around $15 for five quarts (prices vary by viscosities).
Add in approximately $4 for the basic oil filter, like a FRAM Extra Guard, and you're looking at almost the same price, plus minus a dollar, like getting a "pit crew" from Wal-Mart doing the job for you. And, with the numerous coupons that are frequently available, you may get almost as good a deal on a variety of additional cheap oil change services.
However, given the steep upcharges many businesses charge for full synthetic and synthetic-blend oil replacement, if your automobile requires one of them, it may be better to do some shopping and perform the maintenance on your own.
A car such as the 2015 Honda Civic which runs on 0W-20 full synthetic engine oil as a factory setting, would need about 3.9 quarts of oils like the Mobil 1 Extended Performance 0W-20 (a 5-quart bottle costs around $25) and an oil filter like the Mobil 1 Extended Performance M1-110A (approximately $10). The total cost for a DIY comes up to about $36. Changing a synthetic blend would cost $10 less.
How Do The Costs Compare?
These are prices you would not find in many service outlets. But again, had you opted for taking your vehicle to a professional – especially at a dealership – they would most likely conduct multiple maintenance checks – all of which you would be responsible for or buy separately. Tire rotation, for instance, came with a free oil change at Pep Boys – a service generally worth $10 (per tire $2.50). At Wal-Mart, this is an a la carte service.
If you have never done an oil change before, just beware that there are some extra supplies you have to buy. The priciest is a pair of ramps that are purpose-specific. You will be using them to raise your vehicle so you can reach underneath to bleed the old oil. Although most modern ramps are made of plastic, steel ones can be found too. RhinoGear is a popular brand and a set of RhinoRamps will cost you about $40.
You'll also have to get a funnel, an oil filter wrench, one oil pan (for the drained oil), and, assuming you don't own one already, an adjustable socket or wrench set to take out the oil drain plug. These gears will cost you about $25 to $35 for general alternatives, and higher for better quality equipment. This equates to an initial expenditure of around $65 to $75 and above.
Finally, if you feel you can roll up your sleeves and get to work, remember to recycle the previous oil filter and oil. Many communities offer recycling initiatives that take these goods, as do certain auto-parts retailers and service facilities.
Oil Change Facts: What You Need to Know Before You Go
Walmart offers the cheapest basic oil change, with prices comparable to DIY, minus the supply costs, time, and grime.
A trusted local mechanic may be your next best option, with lower quotes than quick change services and quality service.
Service prices at parts stores assume replacement parts have been purchased from them, while service-oriented outlets usually include the price of the part.
Prices for full synthetic oil changes at Jiffy Lube and Valvoline are more than twice as expensive as Walmart's prices.
European cars and exotic models may cost more for servicing due to additional screws and bolts to be removed.
Full synthetic oils have higher resistance to breaking down, which can extend their useful life from the typical 3,000 miles to 7,500 miles or even 15,000 miles between changes.
Dealerships often keep their oil change prices low to get customers in the door, but they may push additional services.
Coupons and special offers from outlets are the norm in the oil-change industry, so it's essential to look for deals.
Chains sometimes offer specials both on the national level and from specific franchise holders, and prices can vary among stores.
Don't forget to check the mail for circulars and search online coupon sites for promotions.
Bottom Line
It's not that hard to get a cheap oil change if you know where to look. As dealerships and brands are constantly giving great deals and discounts on this service, you just need the proper information for the job. If you are lucky enough and hit the right place, you can also get this service for completely free. Never skip maintenance oil changes if you want your car to have a long, healthy service life.