The taste of American automobile buyers has not changed despite the sharp increases in gas prices. According to the most current sales data, Americans continue to purchase big vehicles despite inflation and economic instability. Since the early 1990s of the previous century, the sport utility vehicle (SUV) market has grown drastically in popularity. But which is the cheapest SUV to maintain in each segment?
SUVs and pickup trucks combined for 72.9 percent of all passenger car sales between January and April as of late, according to data given by JATO Dynamics, setting a new market share record. It serves as another illustration of how distinct the US market is by being by far the largest share in the globe for these vehicles.
There are several factors to take into account if you're looking to buy a new SUV. Once you've decided on the size and design you want, you also need to think about your budget. There are other factors to consider besides the initial cost of your new SUV. You should also consider how much your new SUV would cost to maintain.
Cheapest SUV To Maintain #1: Subcompact SUV
Hyundai Venue (MSRP: $19,000-$22,250)
Not only is the Hyundai Venue small, but it also has one of the lowest sticker prices of any new vehicle. However, neither space nor features are lacking in this quick subcompact SUV. The Hyundai Venue is a 5-seater vehicle with 3 trim levels.
The Limited IVT, which has a starting price of $23,545 with a 1.6L Inline-4 engine with front-wheel drive, is the most popular model. The expected city and highway MPGs of this vehicle are 29 and 33, respectively.
The Hyundai Venue, which debuted in 2020, is the South Korean automaker's tiniest SUV. It measures around 5 inches less than the subcompact Kona, the SUV in the next size up. The boxy design of the Venue, which is evocative of the upmarket Mercedes-Benz GLB, however, makes the most of its compact size.
Four adults may fit comfortably in the cabin (five in a pinch), and there is still enough for a few things behind the second row's 60/40 split-folding seat. Despite having some hard plastics that look cheap, the cabin is nevertheless a pleasant place to be.
The Venue has a stylish design, a nice infotainment system, and an unexpectedly large amount of standard equipment, especially on higher trim levels. But, be aware that its 1.6-liter engine has a tendency to run out of air at motorway speeds before packing one up for a lengthy road trip.
However, the frugal four-cylinder is sprightly enough in town, and the Venue really excels in that environment. The Venue is a wonderful urban runabout with a short wheelbase and big windows that can make clean U-turns and are simple to park. It also boasts free maintenance for the first three years or 36,000 miles, as well as Hyundai's extensive standard warranty.
Hyundai Venue: Cost Of Ownership
KBB took into account the $18,750 base price of the Hyundai Venue. They calculated that the cost of ownership for the Hyundai Venue over five years would be $30,555. The total cost of ownership is $6,982 cheaper here than the average for subcompact SUVs.
Cheapest SUV To Maintain #2: Subcompact Luxury SUV
Lexus UX (MSRP: $34,225-$41,465)
The UX, a small, luxury crossover SUV, has had a quiet year. It continues to be the most affordable option to purchase a brand-new Lexus. Very nothing has changed with the UX, which is still offered as a UX 200 or a UX 250h, a hybrid vehicle with standard all-wheel drive, save from some new paint colors and color-keyed fender liners (AWD).
This little Lexus SUV is really cozy. Even though it has five seats, it's really only suitable for four adults. Because it has a little bit more power than the basic UX200, we recommend the UX 250h over the standard UX. Additionally, it has a significantly higher estimated combined fuel economy from the EPA (42 mpg vs. 32 mpg).
The UX line of SUVs has great build quality and a tonne of standard features in addition to its trademark Lexus appearance. Both reliability and resale value are very good, as one would expect from such a prestigious brand.
Lexus UX: Cost Of Ownership
According to KBB, the Lexus UX would cost $46,424 to own over the course of five years. The overall cost of ownership is $3,224 lower here than it is for subcompact luxury SUVs as a whole.
Cheapest SUV To Maintain #3: Compact SUV
Subaru Forester (MSRP: $25,195-$35,295)
The Subaru Forester is an award-winning small crossover that isn't simply any other compact SUV. The Subaru Forester has repeatedly won the Kelley Blue Book 5-Year Cost to Own award in a competitive, dynamic class that also includes the superb Honda CR-V and Toyota RAV4.
There is no magic ingredient. The Forester's success has been attributed in part to its standard all-wheel-drive system, which competes in price with rivals with 2-wheel drives while also offering excellent safety ratings, a roomy cabin, and high resale values.
The fifth generation of the Forester arrived for the 2019 model year, so the technology is up to date and Subaru includes a number of driver-aid systems as standard equipment. We won't dispute with buyers who have done their research and believe that a new Forester is the best option. One of the top sellers for the business is it.
The engine of the Forester has a flat-4 design, with two pairs of horizontally opposed cylinders (the far more common arrangement is all four cylinders upright and in a line). Along with all-wheel drive, this is a characteristic of the Subaru brand. Despite only producing 182 horsepower and 176 lb-ft of torque without a turbocharger, the 2.5-liter flat-4 in the Forester is enough.
Subaru Forester: Cost Of Ownership
KBB estimates that the Subaru Forester would cost $39,473 to own over a five-year period. Here, the overall cost of ownership is $1,957 less than the average for compact SUVs.
Cheapest SUV To Maintain #4: Compact Luxury SUV
Lexus NX (MSRP: $39,425-$57,225)
The Lexus NX is a compact luxury SUV that now offers a larger choice of powertrain options, including a plug-in hybrid, as well as long overdue infotainment system improvements. Although the 2019 NX doesn't appear all that different from the model from 2021, these updates give this Lexus SUV a significant advantage over competitors like the BMW X3, Acura RDX, and Volvo XC60.
The infotainment system's touchpad controller on the outgoing NX was one of its most annoying shortcomings. When attempting to maintain concentration on the road ahead, it was particularly challenging to utilize the center console.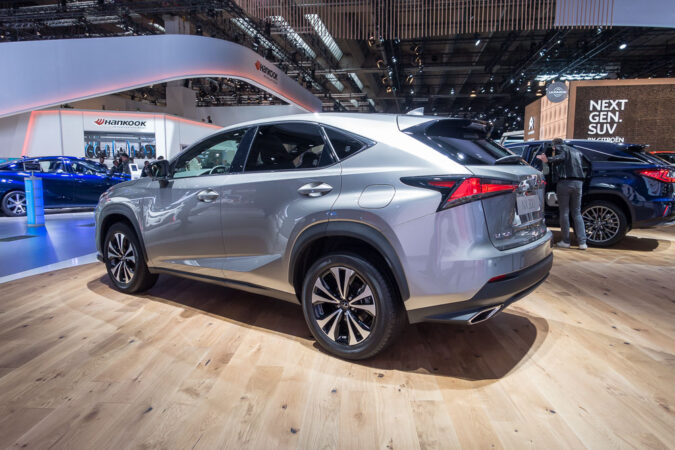 There are currently four engine options available, including a hybrid model and a plug-in hybrid that will debut in and provide an estimated 36 miles of electric driving range. All models, excluding the entry-level NX 250, come standard with all-wheel (AWD) drive.
The previous NX, which was the second-best-selling model for the Lexus brand, was known for its quiet interior and comfortable driving experience. And the 2nd-gen NX now has even greater appeal thanks to the availability of twice as many powertrain options.
Lexus NX: Cost Of Ownership
The Lexus NX would cost $51,227 to own over the course of five years, according to KBB. This vehicle's total cost of ownership is $6,219 less than the average for compact luxury SUVs.
Cheapest SUV To Maintain #5: Two-Row Midsize SUV
Subaru Outback (MSRP: $27,145-$40,145)
The Subaru Outback is one of those in-between-genre vehicles for the market. It resembles a station wagon with crossover styling and SUV camouflage. Yet it consistently ranks among Subaru's top sales. Its 8.7 inches of ground clearance is important in all situations, not just off-road. Those who have to deal with snow each winter will likewise be appreciative of it.
The new Outback Wilderness arrived this year, bringing the maximum ground clearance up to 9.5 inches. The Subaru Outback Wilderness: What is it? With a specific all-wheel drive system, suspension, all-terrain tires, and underbody protection, it enters the lineup as the off-road specialist.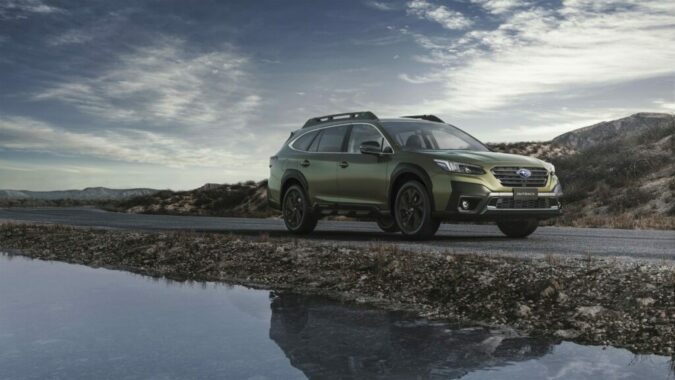 The sixth generation of the Outback made its debut in 2020, therefore the technology is still new. And security is excellent. The Insurance Institute of Highway Safety (IIHS) has designated it a Top Safety Pick+, and it has received an overall rating of up to five stars from the National Highway Traffic Safety Administration (NHTSA) crash-test program.
The Outback possesses a unique combination of skills thanks to its level of utility akin to an SUV. This includes its all-wheel drive's traction and grip, and its lower-set composure. Although it's not a sports sedan, winding roads are not something to fear. The experience of driving can be somewhat satisfying, but everyone else in the vehicle can also enjoy themselves.
Subaru Outback: Cost Of Ownership
The Subaru Outback is predicted to cost $43,973 to own over a five-year period by KBB. The overall cost of ownership is $6,730 cheaper in this case than it is for other SUVs in its segment.
Cheapest SUV To Maintain #6: Two-Row Midsize Luxury SUV
Lexus RX (MSRP: $46,645-$57,115)
The premium midsize SUV, Lexus RX from the brand is the latest chapter in a remarkable success tale. The RX has frequently been the most popular luxury SUV in the US over the years and generations. It's unquestionably the most well-known Lexus.
It's true that the RX arrived at the perfect time, as consumer preferences have shifted away from sedans and toward SUVs and crossovers. To maintain that degree of success, though, requires having enough substance to go beyond trends and present an indisputable case. The Lexus RX SUVs unquestionably possess that substance.
Along with being elegant, cozy, and well-made, it is sturdy, reliable, and practical. However, it is also reasonably priced. The RX 350's starting price of approximately $46,000 is considerably less than the high-value newcomer, the Genesis GV80. And the RX retains its worth better than any competitor when it comes time to sell it.
Lexus RX: Cost of Ownership
The cost of ownership for a Lexus RX over five years, according to KBB, will be $62,099. This vehicle's total cost of ownership is $12,156 cheaper than the full-size luxury SUV national average.
Cheapest SUV To Maintain #7: Three-Row Midsize SUV
Subaru Ascent (MSRP: $32,295-$45,445)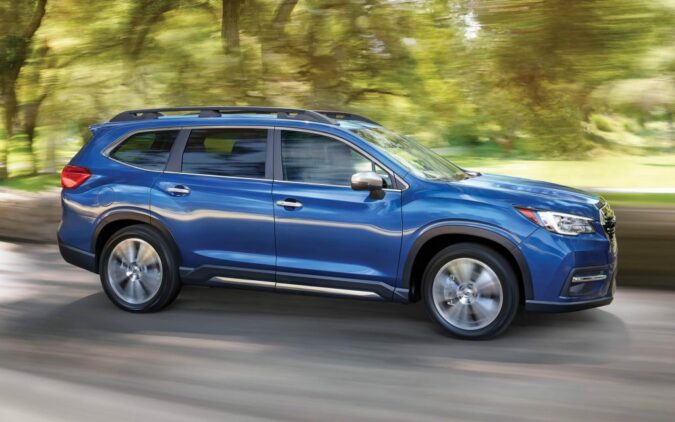 The Subaru Ascent is a family-friendly SUV with up to 8 seats that yet embodies the panache and strength that are synonymous with the Subaru name. With its spacious interior and available all-wheel drive, the Ascent offers plenty of capacity for both passengers and goods.
A long list of safety features, including adaptive cruise control, lane-keeping assistance, lane centering, steering-responsive LED lighting with automatic high beams, and much more, are also included as standard equipment.
The model is nearly identical to the 2021 model, down to the price. However, this year saw the release of a new Onyx Edition. With black exterior accents, unique wheels, and StarTex water-repellent seats, the Onyx Edition offers distinctive looks both inside and out. This gives a family-friendly crossover an edgier appearance.
Thanks to its standard all-wheel drive, high ground clearance, and respectable off-road performance, the Subaru Ascent is one of the toughest options among 3-row midsize SUVs. The price of the Subaru Ascent is identical to that of the 2021 model, with the exception of the brand-new Onyx Edition. The entry-level model costs $32,295.
The Ascent is a wonderfully comfortable road-going family hauler despite the fact that this Subaru is more off-road focused than its main competitors like the Toyota Highlander and Honda Pilot. Thanks to the standard AWD, it handles effectively and smoothly in normal driving situations and doesn't falter when the road gets rough.
Subaru Ascent: Cost Of Ownership
KBB estimates that the cost of ownership for the Subaru Ascent over a five-year period will be $48,383. Compared to the average of SUVs in its segment, this one's total cost of ownership is $4,121 less.
Cheapest SUV To Maintain #8: Three-Row Midsize Luxury SUV
Acura MDX (MSRP: $49,050-$67,350)
The Acura MDX is a midsize luxury SUV with three rows that is only two years old. It has modern technology, a slick appearance, and a spacious interior. The Type S version will also be interesting to those who enjoy driving a lot.
Although there are several excellent 3-row luxury SUVs, the Acura MDX is deserving of its position in the hierarchy. The MDX excels in every area, from Acura build quality to materials to engines to suspensions to technology to space to practicality and even, gasp, a hint of fun. It was also given a Top Safety Pick+ designation by the Insurance Institute for Highway Safety (IIHS).
The regard for the ride quality of earlier MDX models wasn't really given as it should have been. They were always calm and relaxed at the same time. If we had to choose between an MDX and a Lexus RX in terms of enjoyment to drive, we'd always choose the Acura. With the Type S, in particular, but we'll talk more about that later.
Acura MDX: Cost of Ownership
According to KBB, the Acura MDX will cost $60,530 to own over the course of five years. The total cost of ownership for this SUV is $7,193 lower than the segment average.
Cheapest SUV To Maintain #9: Fullsize SUV
Nissan Armada (MSRP: $48,900-$65,300)
The largest, most powerful, and most opulent SUV in the Nissan lineup is the Nissan Armada. This full-size, three-row SUV has a traditional body-on-frame construction with a V8 engine.
The Armada has true truck-like qualities, even though it isn't quite as fuel-efficient or road-friendly as a more car-like crossover like the Nissan Pathfinder. When equipped with 4-wheel drive, it is a capable off-roader and can tow up to 8,500 lbs.
The Armada faces tough competition from the Toyota Sequoia, Ford Expedition, and Chevrolet Tahoe. The American products, its main competitors, are often more advanced, but the Armada has the lowest price and the strongest base engine in its class. The Armada isn't the best at any particular thing, but it's arguably the most affordable full-size SUV on the market.
The Nissan Armada is a full-size, truck-based SUV that offers great value. In every grade, from the base to the highest, the Armada is less expensive than rivals with comparable equipment like the Chevrolet Tahoe, Ford Expedition, and Toyota Sequoia.
The Nissan Armada is a big SUV with truck-like handling. The powerful V8 engine beneath the hood responds satisfactorily in all driving situations, but you pay the price of subpar fuel efficiency. Although this class isn't known for having agile driving characteristics, the Armada's handling can be a little awkward at times. However, other competitors have better driving manners.
Nissan Armada: Cost of Ownership
The Nissan Armada will cost $69,416 to own, according to KBB, over a five-year period. The total cost of ownership for this SUV is $6,822 lower than the segment average for SUVs.
Cheapest SUV To Maintain #10: Fullsize Luxury SUV
Lexus LX (MSRP: $88,245-$127,435)
The Lexus LX might well be the ideal SUV if you subscribe to the conventional wisdom that a luxury sport utility vehicle should be tough and capable yet posh and polished. The Lexus LX 600 draws on the reputation of its forerunners and is built on Toyota's J300 platform, which also supports the new Land Cruiser.
Additionally, the Land Cruiser has been retired from the North American market, leaving just the LX to carry on Toyota's illustrious J-Series series of automobiles. The LX 600 is difficult to avoid as an off-road grand touring SUV. This enormous Lexus will feel equally at home ferrying you all around the country, in all kinds of terrain and weather conditions without breaking a sweat.
The new Lexus LX 600, weighs about 440 pounds less than the LX 570 it replaces. The LX 600 combines great on-road characteristics with an expected high level of off-road stability thanks to a suspension that includes coil springs and air springs, as well as double wishbones up front and a 4-link live axle in the back.
The interior of the LX 600 adheres to the same principles as the interior of the outgoing model, despite the current design and unquestionably new pieces. It is a cozy area that was expertly constructed using cutting-edge technology.
The technology in the prior LX was among the worst in the business, despite the fact that it also had a comfortable and expertly designed interior. That shouldn't be the case anymore as the new LX receives an entirely new infotainment system created in North America that first debuted on the new NX earlier this year.
Lexus LX: Cost of Ownership
KBB estimates that the cost of ownership for a Lexus LX over five years will be $88,956. The overall cost of ownership for this vehicle is $12,698 less than the national average for full-size luxury SUVs.
Cheapest SUV To Maintain #11: Off-Road SUV
Ford Bronco (MSRP: $29,300-$70,095)
The Ford Bronco is a capable off-road vehicle. For other customers who merely want the distinctive Bronco look, that may or may not matter. However, this Ford 2-row body-on-frame midsize SUV is built with talent.
The Bronco, which is available in 2-door or 4-door versions, was just introduced last year. With the historic Jeep Wrangler as its rival for the title of Mayor of Moab or Ruler of the Rubicon, it is the new kid on the block and on the rocks. The Bronco may have more allure than a Wrangler since it is a prince on the road.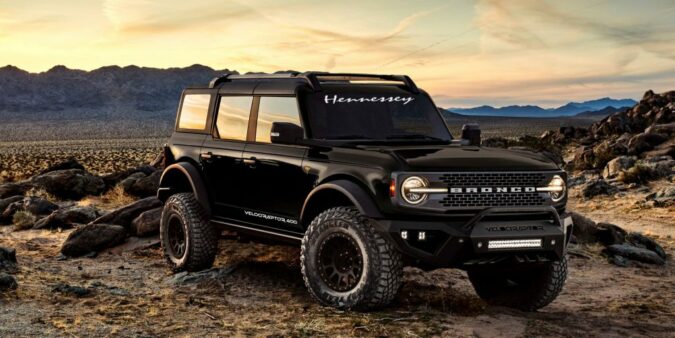 The new Bronco Raptor, an entirely new model that is equally at home tearing over the desert or navigating its way up a narrow, steep track littered with large rocks and boulders, is the big news for prospective buyers.
To that end, the new Ford Bronco Raptor SUV boasts a strengthened chassis and suspension with exceptional wheel travel, in addition to stronger front and rear axles, an improved 4WD system with a beefier clutch, and other features.
A 3.0-liter EcoBoost twin-turbo V6 engine with more than 400 horsepower powers the Bronco Raptor. It has aggressive 37-inch BFGoodrich K02 all-terrain tires mounted on 17-inch alloy wheels, which together add 13.1 inches of ground clearance.
Ford Bronco: Cost of Ownership
The cost of ownership for a Ford Bronco over five years, according to KBB, will be $47,961. This SUV's total cost of ownership is $3,059 lower than the national average for its class.
SUV Maintenance Costs
For SUV owners, here are the respective maintenance
Cheapest SUV To Maintain, Maintenance Costs #1. Oil Change
One of the most frequent maintenance tasks for any SUV is an oil change. On average, most experts recommend changing your oil every 3,000 to 7,500 miles, depending on your SUV's specific model and the oil type.
Average Cost: $40-$90
What to Watch For: Dark, dirty oil, or an illuminated oil light.
Cheapest SUV To Maintain, Maintenance Costs #2. Brake Service
Brakes play a crucial role in your SUV's safety. Over time, brake pads wear out, and they need replacement. Also, brake fluid requires occasional flushing.
Average Cost: Pads ($100-$300 per axle), Fluid Flush ($70-$120)
What to Watch For: Squeaking noises, longer stopping distances, and a spongy brake pedal.
Cheapest SUV To Maintain, Maintenance Costs #3. Tire Rotation and Replacement
Tires naturally wear out, especially in larger vehicles like SUVs. Regularly rotating them ensures even wear, while replacing them ensures safe and efficient driving.
Average Cost: Rotation ($35-$50), Replacement ($100-$300 per tire)
What to Watch For: Reduced tread depth, cracks, and irregular wear patterns.
Cheapest SUV To Maintain, Maintenance Costs #4. Battery Replacement
SUV batteries typically last 3-5 years. As they age, their ability to hold a charge decreases, potentially leaving you stranded.
Average Cost: $75-$200
What to Watch For: Slow engine crank, dimming lights, and warning lights.
Cheapest SUV To Maintain, Maintenance Costs #5. Transmission Service
Your SUV's transmission ensures the right amount of power goes to your wheels. Over time, transmission fluid degrades, requiring a flush and sometimes a filter change.
Average Cost: $80-$250
What to Watch For: Slipping gears, grinding noises, and delayed acceleration.
Cheapest SUV To Maintain, Maintenance Costs #6. Air Filter Replacement
The air filter prevents dirt and debris from entering your engine. A clogged filter can reduce performance and fuel economy.
Average Cost: $15-$65
What to Watch For: Decreased mileage, reduced horsepower, and black smoke from the exhaust.
Cheapest SUV To Maintain, Maintenance Costs #7. Coolant System Service
Your cooling system prevents your SUV's engine from overheating. Occasionally, it needs a flush and refill to keep it working effectively.
Average Cost: $100-$150
What to Watch For: Overheating engine, sweet odor, and dashboard warning lights.
Cheapest SUV To Maintain, Maintenance Costs #8. Belt and Hose Replacement
Belts and hoses play an essential role in your engine's functions. Over time, they can crack, leak, or break.
Average Cost: Belts ($100-$350), Hoses ($150-$300)
What to Watch For: Squealing noises, visible cracks, and coolant or fluid leaks.
Cheapest SUV To Maintain, Maintenance Costs #9. Spark Plug Replacement
Spark plugs ignite the fuel in your engine. They can degrade over time, leading to reduced performance and efficiency.
Average Cost: $40-$150
What to Watch For: Engine misfires, reduced mileage, and rough idling.
Cheapest SUV To Maintain, Maintenance Costs #10. Wheel Alignment
Driving an SUV means sometimes hitting potholes or bumps. This can knock your wheels out of alignment, leading to uneven tire wear and poor handling.
Average Cost: $50-$120
What to Watch For: Vehicle pulling to one side, uneven tire wear, and a vibrating steering wheel.
Owning an SUV, like any vehicle, comes with responsibilities. Regular maintenance ensures it runs smoothly and safely. While costs can vary depending on your specific model and where you live, it's always a good idea to budget for these common tasks.
Moreover, staying on top of these services can prevent more expensive repairs in the future. So, always be observant, listen to your vehicle, and take action when needed.
Cheapest SUVs to Maintain – Facts
When considering purchasing an SUV, it is important to consider the maintenance costs over the first five years of ownership.
Kelley Blue Book (KBB) calculates the total cost of maintenance over five years by starting with the Fair Purchase Price of the vehicle and factoring in fuel, insurance, maintenance, repairs, and the vehicle's predicted depreciation.
The Hyundai Venue is the cheapest subcompact SUV to own for five years, with a total cost of $29,145.
The Subaru Forester is the compact SUV with the lowest cost to own over the next five years, with a predicted cost of ownership of $36,446.
The Jeep Wrangler is the cheapest off-road SUV to maintain, with a total five-year cost of ownership of $41,187.
The Nissan Armada is the cheapest three-row SUV to maintain, with a predicted cost of ownership of $63,224.
The Volvo XC90 is the cheapest three-row midsize luxury SUV to maintain, with a total cost of ownership of $59,509 over five years.
The Hyundai Venue is a good choice for people who want an SUV that will be easy to park and doesn't need too much extra space.
The Subaru Forester is one of the SUVs that depreciates the least.
The Jeep Wrangler is a good option for those who want an off-road SUV but also want to save on maintenance costs.
Cheapest SUV To Maintain: In Conclusion…
The cost of owning a new car is determined by the sticker price, the deal you can get, current rebates, insurance rates, auto loan interest rates, gasoline prices, the number of miles you drive each year, and depreciation. It is difficult to predict many of these expenditures with accuracy.
Starting with the vehicle's Fair Purchase Price, Kelley Blue Book (KBB) determines the entire cost of maintenance over the course of five years. They also take into account the car's value in five years. Here we have listed SUVs that are affordable to buy, slowly deteriorate, maintain their resale value, and get decent gas mileage.
Cheapest SUV To Maintain: Frequently Asked Questions (FAQs)
Here are some popular FAQs:
What Is The Best Small SUV
Overall, the 2022 Hyundai Venue is a solid purchase and a smart choice for those on a tight budget. It is reasonably priced, well furnished, and simple to live with on a daily basis.
Are Audi Expensive To Maintain
Audi vehicles are expensive to maintain luxury cars. The average annual cost of an Audi repair, according to RepairPal, is $987. This is significantly more than the $652 average across all brands.
Which SUV Is The Most Reliable
The Toyota Land Cruiser, Toyota 4Runner, and Honda CR-V have established themselves as the most reliable SUVs. Despite being decades old, these machines nevertheless provide astounding reliability. By outlasting more recent nameplates and models.
Are Jeep Expensive To Maintain
Jeeps are considered a relatively reliable brand despite its rough-and-tumble reputation. The average Jeep will cost you roughly $634 per year to maintain, which is just a little higher than average for a major brand.
Are Infiniti Expensive To Maintain
An Infiniti will cost you more to maintain than the average vehicle. The typical annual repair cost for an Infiniti is about $638, according to RepairPal. That sticker price won't be the only car-related cost you incur when shopping for a new vehicle.
What Is The Most Expensive SUV
The Mercedes-Maybach G650 Landaulet is both amazing and ludicrous. It benefits those who have a lot more money than you do. If you're one of the fortunate upper-class people with $1.8 million burning a hole in your pocket, this SUV is the most expensive stunning monstrosity you can purchase.
What Are The Cheapest Cars To Maintain
Since they don't require oil, filter, belt, or spark plug changes and have fewer moving parts in their powertrains than vehicles with conventional engines, electric cars require less upkeep and repairs (including a single-speed transmission).
Which Car Brands Cost The Most To Maintain
Luxury imports like BMW and Mercedes-Benz and domestic luxury brands like Cadillac are the most expensive to maintain. Just in terms of maintenance, a Toyota is around $10,000 less expensive over a 10-year period. BMWs, according to YourMechanic, are the most expensive to maintain properly and are prone to breakdowns, which can cost you up to $3,688.