When you buy a used car, you might ask whether your new vehicle is still protected under the original manufacturer's warranty. Even for brand new cars, keeping track of the various terms of the warranty can be a challenge. Furthermore, different parts of the warranties can be covering different parts of your car. Learn how to check car warranty by VIN to avail this opportunity.
For instance, many new cars are protected under a 100,000-mile, 10-year transmission warranty. If the powertrain failed during this period, it would be covered under specific terms, but the general warranty would only protect you against an issue with the power windows.
This guide will help you check the car warranty by VIN. We will also talk about extended warranties so you don't have to scour the internet for another accurate guide.
Steps To Check Car Warranty By VIN
First, let's go over the steps to check car warranty by VIN in the easiest ways.
Your vehicle's Vehicle Identification Number, or VIN, is a unique 17-character numbers and letters string assigned specifically to your car. It contains data about the car type, the automaker as well as the name of the plant the vehicle was built in.
Check Car Warranty By VIN: Step One – Find The VIN Number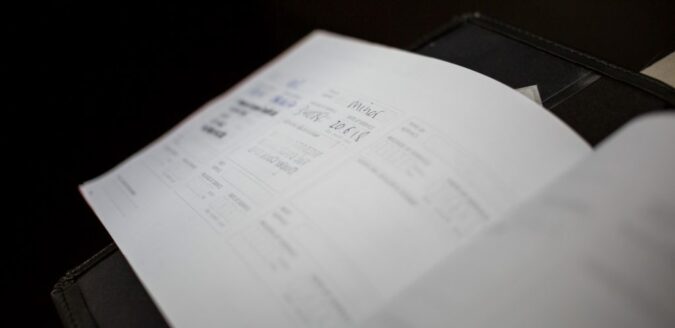 For legal reasons, automakers are obligate to place a VIN sticker or plate in multiple locations on the car so it can be identified. These are some of the common locations a VIN can be found:
Check the exterior of your windshield, a bit below the driver side's wiper blade. An embossed plate should catch your eyes, either just outside the glass's front or the dash's front.
You can also find it on the door on the driver's side. Open the door and check for a sticker below the latch. Alternatively, the sticker may be stuck on the jamb, either next to the side view mirror or close to the latch.
Another good place to look is on the driver's side door. Open the door, and look for a sticker under the latch. Sometimes, the sticker is located on the jamb instead, either near the latch or next to the side view mirror.
Many automakers place the VIN plate below the hood. Raise the hood and check near the engine compartment's front. The plate should be by the hood latch.
For many cars, the spare tire compartment is placed inside the trunk. In that case, raise the spare tire and look for a sticker or plate under the tire bay.
A VIN plate can also be found in the rear wheel on the driver's side.
Tried everything but can't find anything at all? Have a look at your car's paperwork. Your insurance card, vehicle registration, and title document must all contain the VIN printed on them.
Call your local dealer if you're exhausted from all these options without results. Provide your vehicle's model and year and they should be able to give you the exact details about your car's VIN.
Check Car Warranty By VIN: Step Two – Check The Odometer
The VIN has been located so you now must find out how many miles the vehicle has been driven. Most warranties come with a mileage limitation, making this information crucial. A fine example would be the 100,000-mile, 10-year transmission warranty we talked about a while ago.
Check the odometer of your vehicle to find its mileage. The odometer is located behind the steering wheel. It can be electrical or mechanical. You may have to turn your vehicle on if the odometer is electrical as this kind of component would require your car's power system to display the information.
Check Car Warranty By VIN: Step Three – Ring Up Your Local Dealership
After steps one and two, you should have all the information you require to check the car warranty by VIN. Now, all you have to do is ring up a dealership and confirm.
Begin by contacting a dealer with whom you have a solid working connection. Alternatively, any authorized dealer for your automaker can give you the required information. Thus, if you have a Honda, for instance, any Honda dealer will have enough information on whether your car's warranty is active or not.
In worst-case scenarios, you may not be able to find a VIN at all. Even then, drive to your local dealership. They will do their best to assist you. One place, however, you should not consider a source of information on warranties is the owner's manual of your vehicle. Typically, the manual contains information about the conditions and terms of the warranty. Since this looks like the natural place to search, why would you avoid this?
The issue with this method is that a warranty is activated when the car is purchased i.e., the date of its purchase, not its manufacture date nor its model year.
Your secondhand 2016 vehicle might have been bought in the spring or 2014, or it may have been sold off a year later in a dealer sale. So, in this case, a 5-year warranty might expire in 2019 or 2020, based on the date and terms of the purchase.
Check Car Warranty By VIN: The Last Resort – Carfax
As previously said, any quality dealership is well equipped to resolve any warranty difficulties. Having said that, there are always special instances or outliers that may necessitate more examination. In such a scenario, doing a Carfax report will give you a good start.
The paid service Carfax will find your vehicle's history. The platform will search multiple insurance records, dealer records, and state DMV databases. You can input the state the car is registered in and your license plate number or search by VIN.
Aside from warranty difficulties, it's typically a good idea to get a Carfax report on secondhand vehicles. On top of information regarding warranties, you'll discover about any airbag deployments, accidents, significant repairs, and whether the vehicle has ever been utilized for fleet or commercial reasons. Having background knowledge about your car is critical to having the confidence that you made a sound buying decision.
Different Types Of Manufacturer Warranties
Manufacturer warranties can differ vastly from one automaker to another. In general, however, there are 3 kinds of manufacturer warranties that you will find:
1. The Limited Warranty
The limited warranty is one of the most popular forms of manufacturer warranties. As the name suggests, a limited warranty will expire at a specified point based on mileage or years, as previously stated. Typically, the limited warranty lasts 36,000 miles or three years.
2. The Powertrain Or The Drivetrain Warranty
The drivetrain or powertrain warranty is the second most common manufacturer warranty. This form of warranty protects more parts and takes care of the mechanical aspects of a vehicle. Many consider it one of the best manufacturer warranties, if not the best. It lasts quite a while but not as long as the lifetime warranty.
3. Lifetime Limited Warranty
The final kind of manufacturer warranty focuses on specific components, and it protects them for their lifetime. Generally, the lifetime warranty is valid for up to 200,000 miles.
Common Standard Warranties Provided By Automakers
As we stated before, the manufacturer or standard warranty varies quite a bit based on the automaker, and this will play a part in how to check car warranty by VIN. This is how much some of the top automakers are willing to stretch their standard warranties:
| | | |
| --- | --- | --- |
| Automaker | Powertrain Warranty | Limited Warranty |
| Acura | 70,000 miles or 6 years | 50,000 miles or 4 years |
| BMW | 50,000 miles or 4 years | 50,000 miles or 4 years |
| Buick | 100,000 miles or 5 years | 50,000 miles or 4 years |
| Ford | 60,000 miles or 5 years | 36,000 miles or 3 years |
| Honda | 60,000 miles or 5 years | 36,000 miles or 3 years |
| Toyota | 60,000 miles or 5 years | 36,000 miles or 3 years |
As you can see from the table above, warranties tend to differ significantly based on the manufacturer. Remember that this does not imply that a particular automaker gives better coverage in comparison to others. However, some automakers are known for making quality parts that last very long, and they are well aware of that so they shouldn't have an issue covering it for a longer time.
On the bright side, when you purchase a secondhand car still protected by the warranty, the coverage of the warranty is transferred to you so you can use it. Therefore, observing the age of the vehicle as well as its mileage when buying it may get a bit of leverage.
Of course, a young vehicle will cost more, but knowing that it's under warranty can be a good reason to consider getting it over others that don't.
Check Car Warranty By VIN: Factors To Look For In Factory Warranties
Moving on from manufacturer warranties, extended warranties are also a viable topic of discussion. Almost every extended factory car warranty falls under either one of these three categories:
Bumper-to-Bumper
Stated Component
Drivetrain
Bumper-To-Bumper Warranties
Every component of a car is covered by extended factory car warranties of bumper-to-bumper apart from maintenance items such as tires, oil, and brakes (tires come with their warranty). Mostly you will not need to get a new bumper-to-bumper extended warranty because brand new vehicles come with a free one.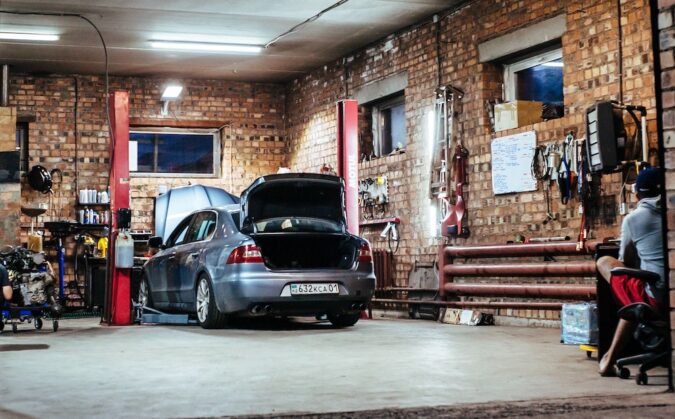 Only opt for getting a bumper-to-bumper extended factory car warranty after your free warranty expires. Perhaps you have just recently gone over the 36,000-miles or 3 years limit. This is when to get an extended warranty.
Stated Component Factory Car Warranties
Stated component factory car warranties will only cover those parts "stated" – for example, the transmission, engine, heating and cooling systems, and suspension. No other parts are protected. Stated component factory car warranties are recommended for cars that have surpassed the original warranty but cannot be counted "high mileage," like over 100,000 miles.
Drivetrain Factory Car Warranties
Like the name suggests, drivetrain factory car warranties only cover the transmission, engine, drive axles, and driveshaft. This kind of factory car warranty is highly suggested for high-mileage vehicles.
What To Look Out For
It's essential to know what exactly is covered by the extended factory car warranty. Make sure you ask for it in writing. In addition, ask about extras, such as if the extended warranty covers towing or a rental car.
Check Car Warranty By VIN: Extended Factory Car Warranty
You may wonder if getting an extended factory car warranty is worth your time or money. Some car finance specialists say that an extended factory car warranty is a great investment for your vehicle because like everything else, it wears over time.
Everything has an expiry date – whether it be a boat, car, a piece of clothing, or your car. Eventually, no matter how well you maintain your car, it will give up – at least a part of it will.
The fact that you can count on anything depreciating will help you decide whether or not to get an extended warranty. A warranty extension is essentially insurance. It aims to make sure you have enough funds to pay for fixes of your vehicle if it becomes necessary.
It is advisable to get it sooner rather than later, as with most insurances. It's cheaper when it's purchased sooner. Check out this video too!
Check Car Warranty By VIN: How Buying Warranties Online Can Save You Money
You aren't obligated to buy an extended factory car warranty from your dealer when you buy a new car. We suggest you maintain caution in these issues, mainly because selling extended warranties has become a profitable business. Automobile dealers have been known to make as much, sometimes even more on selling extended car warranties as they would make on selling cars.
So, although it might seem easy to buy your extended factory car warranty alongside your new car, it is wiser to shop around and explore your options.
Shop on the Internet by using companies like Nation Warranty and Warranty Direction. Buying online can save you up to 50%. Start looking before you purchase and receive your car. If you are shopping after buying it, however, staying without the warranty for a while isn't the worst thing ever.
Check Car Warranty By VIN: Tips For Extended Factory Warranty
All new trucks and cars come with a factory warranty. Furthermore, most new vehicles are covered under a bumper-to-bumper warranty that stays active for a minimum of 12,000 miles or 12 months. But, most automakers offer that warranty for at least 36,000 miles or three years now – whichever comes first.
A few federal laws have implemented specific requirements on new car warranties to protect rules about emissions systems as well as the warranties covering them. According to those laws, cars must offer warranty coverage for 50,000 miles or 5 years for the emission system.
Your vehicle's warranty information will usually be mentioned in a manual kind of booklet that looks similar to the owner's manual. Almost all warranty manuals appear somewhat similar in appearance but the warranty information inside will differ significantly based on the manufacturer.
1. Basic New Car Warranty Information
Most key systems and components of a car are protected for a certain amount of time with all new vehicle warranties and give warranty coverage against defect or malfunction for most items on a new automobile.
Consumable parts, or those that must be changed regularly, like belts, fluids, windshield wipers, and accessories, are typically not covered under any new car warranty from manufacturers. You should cross-check with the owner's manual for warranty details. In some situations, your vehicle's tires and car batteries may be covered, but be aware that not all manufacturers provide that privilege.
Also, various car manufacturers offer different levels of protection for accessories, such as sunroofs, air conditioning, premium sound systems, and more. Some automakers include them as a part of new warranty coverage whereas others ask you to pay for replacement components while they pay for labor. We mentioned before that most new car warranties cover the engine, drivetrain, transmission, and driveline.
2. New Car Warranty And Emissions
Pay special attention to your vehicle's emissions control section when checking the new car warranty. This is one part of any car that confirms its emissions performance.
Important note: As many states follow minimum requirements for carbon emissions and pollution control released from a vehicle, the previous point is important. If your vehicle cannot meet the state standards, you might also be stopped from driving on highways and state roads. Moreover, fixing a defective or damaged emission control system can be rather expensive. So, make it a point to check if coverage is available.
If you find the warranty coverage to be inadequate, consider buying a mechanical breakdown policy or extended warranty to supplement the warranty of your new car.
3. Maintaining Your New Car Warranty
Although all new trucks and cars are equipped with a manufacturer warranty, owners are required to do certain steps to ensure the coverage is in effect. Example: You will have to make sure you abide by the automaker's directions for routine maintenance and oil changes performed.
If you cannot follow the automaker's guidelines for these two categories, the car manufacturer can void your warranty at any time. Under the terms of your present contract agreement for the warranty, the manufacturer reserves the right to nullify the warranty if you do not take proper care of your vehicle.
Try to familiarize yourself with the routine maintenance requirements and have them done properly.
Check Car Warranty By VIN: Follow Your Maintenance Schedule
No warranty in the world is unconditional, so it will certainly not be unconditional for a vehicle. Thus, if you want your automaker to honor their words, you have to do the same and maintain your vehicle to certain standards and specifications set by the manufacturer.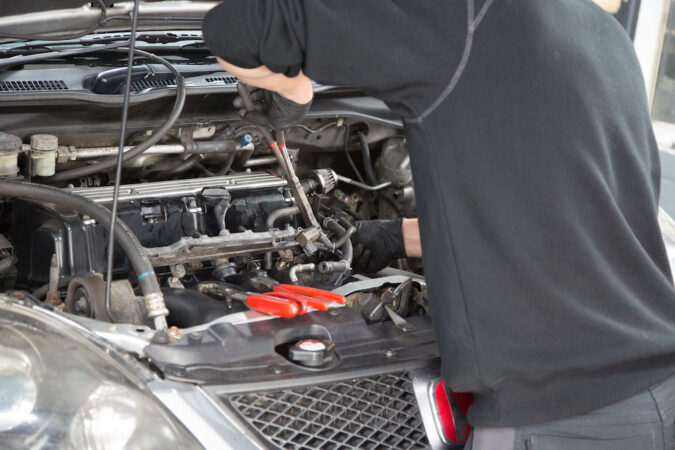 Check the owner's manual for a recommended maintenance schedule and follow it. Perform wheel alignments, fluid changes, and oil changes at the right time. Not only is it vital for maintaining coverage, but it will also help make sure your vehicle stays in the best condition.
Bottom Line
Knowing whether your car is covered under warranty or not is valuable information. Sadly, people may lose track of their car's manufacturer warranty status and this is when they want to know how to check car warranty by VIN. This is one of the quickest ways to know about your vehicle's status when it comes to protection against problems.
The process involves knowing the vehicle's VIN, checking the odometer, contacting the dealership, or checking on the official website of Carfax.
If you learn that your vehicle's manufacturer warranty is over and the repair costs are too much for you to bear right now, it may be best to sell your car and use the acquired money to buy something within your budget (with an active warranty, of course).
How To Check Car Warranty By VIN Essential Knowledge
A car warranty comes with a new car and covers damage caused by manufacturer error or faulty workmanship, and different carmakers have different terms and lengths of coverage.
To check the warranty on a car, you can use the vehicle identification number (VIN) or check the odometer and model year.
It is important to clarify all the terms of your warranty with the dealership to understand what is covered and for how long.
To keep your car warranty valid, follow your vehicle's maintenance schedule, read the warranty terms, and use the vehicle as intended.
Using your vehicle for off-roading or racing can void your warranty.
If your warranty is about to expire or is no longer active, you can look into purchasing an extended warranty or vehicle service contract from a manufacturer or third-party company.
Reputable extended warranty companies include Toco, which provides three levels of extended warranties to choose from that range from basic to comprehensive coverage.
You can also get free quotes from highly-rated extended warranty providers like Endurance, CARCHEX, and Protect My Car.
The best extended warranty providers are evaluated based on coverage, cost, transparency, customer service, and industry standing.
In order to make sound decisions about auto warranties, it is important to understand the terms and conditions of your warranty and to be aware of how to check the warranty on your car.
FAQs
Can I Check For The Manufacturer Warranty In The Vehicle's Owner's Manual?
Unfortunately, you cannot. A common misconception is that owners can look into their car's owner's manual to know about the warranty. But, the manual is nothing more than a (helpful) document related to the vehicle design or assembly and manufacturer. Therefore, it doesn't hold any information about the purchase date.
Keep in mind that a warranty is activated at the time of purchase of a said vehicle, so you have to keep the purchase date in mind to know whether the manufacturer warranty is still working or not. This date is not included in any owner's manual.
Can I Check My Car's Warranty Online?
Yes, a car's warranty can be checked online. A super easy and convenient way to check your car's manufacturer warranty is by using the Carfax website. All you have to do is find your vehicle's VIN and enter it in the designated box. Carfax would then retrieve the data and give you a little detail about your car, including whether the manufacturer warranty is still active or not.
How Long Does A Factory Warranty Last?
There are 2 important limitations that you have to check to understand how long a factory warranty lasts:
Based on the kind of coverage as well as the manufacturer warranty, two numbers will be provided – one based on mileage and the other based on years. For example, a manufacturer's warranty can state that it expires after 36,000 miles or three years, whichever comes first.
Another example is the drivetrain warranty, which covers your vehicle for 100,000 miles or 10 years – again, whichever comes first.
AI Car Expert Thinking 

.

.

.