The Chevy Avalanche is a huge truck with a united bed and cab. This truck was a surprising hit, and that was the end of it. Production began in 2001 and extended until 2013. It's important to know which Chevy Avalanche years to avoid.
Not every Chevy Avalanche year is created equal. You need to know what Chevy Avalanche years to avoid and pick the car's best year instead.
Chevy Avalanche
The Chevrolet Avalanche comes in a four-door, five- or six-passenger pickup truck that uses the same long-wheelbase chassis as the Cadillac Escalade EXT and Chevrolet Suburban from General Motors.
We're going to look at some of the Chevy Avalanches' most frequent issues; but for now, let's examine how long they normally persist.
It has a traditional long-wheelbase truck chassis, with respectable towing capability, strong performance, and toughness. It was produced between 2001 and 2013.
The quick answer to how long Chevrolet Avalanches last is as follows:
A brand-new Chevrolet Avalanche may travel up to 300,000 miles with regular maintenance. If you drive on average 15,000 miles each year, as the majority of Americans do, it translates to nearly 20 years of service.
The Chevrolet Avalanche is still among the more dependable pickups even if it is no longer manufactured.
How Many Miles Can You Expect From A Chevrolet Avalanche
Pickup trucks are renowned for being hardy, long-lasting automobiles. As a result, the Chevrolet Avalanche's exceptional durability is not at all surprising.
We visited numerous owner forums in order to learn the typical lifespan of the Chevrolet Avalanches. According to those mileage figures, the typical Avalanche truck may travel between 200,000 and 300,000 miles.
As the vehicle ages, you'll probably need to change certain components. For instance, somewhere at the 150,000-200,000 mile mark, steering pumps, radiators, alternators, transmissions, etc. will need to be replaced.
However, if you can provide the car with regular maintenance, it should endure up to 300,000 miles with just minor repairs.
To find out if a used model has had the recommended maintenance, make sure to obtain the service history.
Any vehicle's lifespan will always be shortened by inadequate maintenance, which is why frequent maintenance is so important.
How Soon Should You Expect Rust On A Chevrolet Avalanche
In many vehicles, from large SUVs to little coupes, rust is always a major issue.
Drivers of the Chevrolet Avalanche claim that rust frequently develops during the first ten years of ownership.
This can change based on where you reside and how much corrosion protection your truck receives.
Your Chevrolet Avalanche will likely rust sooner than you expect if, for example, you dwell in New York, where the wintertime salting of the roadways is extreme.
This is due to the fact that road salt is extremely corrosive and frequently makes rusting on automobiles worse.
Additionally, owners claim that applying an anti-rust coating to your Avalanche truck can stop rusting. Failure to do so increases the likelihood that your truck may rust.
Here are several Chevrolet Avalanche parts that are prone to rust:
Rear wheel well
Rear bumper section
Bottom of passenger doors
Subframes
Best Chevy Avalanche Year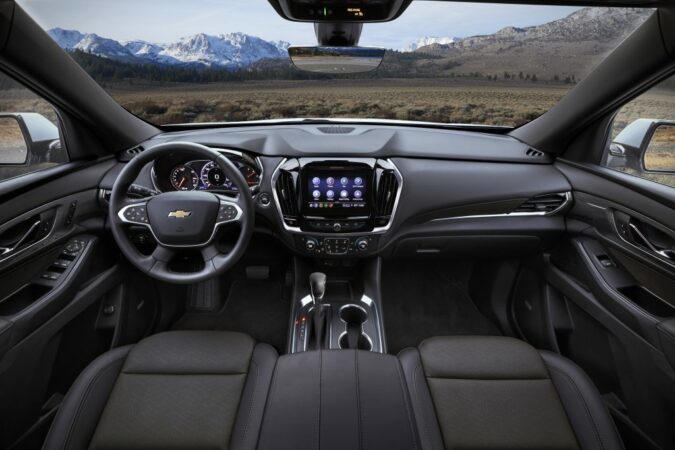 2013 was the Chevy Avalanche's final year, and it was also its most successful. Although the majority of people think that the popular truck/discontinuance SUVs were brought on by weak sales, that is only partially true.
The Silverado and Sierra's dedicated customers, a flawed business plan, and GM's bankruptcy issues all contributed to its discontinuation.
The vehicle's termination has little to do with buyers' diminished likelihood of purchasing it. In fact, consumers continue to adore the Tahoe's seating capacity and the Silverado's cargo bed when they come together and form a single vehicle.
1. Powertrain, Towing, And Gas Mileage
The Vortec 5.3-liter V8 does an excellent job of moving the Avalanche around town for a car that weighs almost three tons. It doesn't have the best performance with 320 horsepower as well as 335 lb-ft of torque, but it can haul 8,100 lbs.
In comparison to the Avalanche's old 4-speed transmission, the six-speed transmission greatly improves the weight distribution. Its current engine and transmission enables it to achieve an EPA-estimated 15 City/21 highway mpg.
You might want to search for an AWD option if you want to do a lot of towing. Every trim level has the same 2WD and AWD selection.
The only difference between a 2WD and AWD option is that an AWD will likely cost a little more and it does add to more things that can break down on you, so you will not need to worry over an mpg difference in the powertrain.
2. Trim Levels For 2013 Chevy Avalanche
The Chevy Avalanche's best year was unquestionably 2013. They made care to give it a little zip when GM gave it the ax. The LS, LT, and LTZ trim levels are available with an off-road Z71 option. 18-inch wheels, Monotube shock absorbers, color-coordinated fender flares, a high-capacity air filter, tubular aid steps, and skid plates are all included in the Z71 package.
Since the 2013 Chevy Avalanche was the final year model before it was discontinued, all versions included a "Black Diamond Avalanche" emblem and distinctive body-color bed surrounds to honor its achievement. It also has a number of brand-new standard equipment, such as fog lights, rear parking sensors, power-adjustable paddles,  and a backup camera.
In normal mode, the transmission uses the engine to help slow down the large Avalanche and extend the life of the brake system as standard equipment.
To compile this list of the top used trucks available for less than $10,000, we took into consideration factors such as cost, dependability, features, and more. Look closely; some of the best-used trucks have been largely forgotten or overlooked.
3. Interior Highlights
The midgate is a common feature on all Avalanches, as was already mentioned. Standard CD audio, Bluetooth capability, and air conditioning. A rear seat entertainment center, heated and cooled seats, and a touch-screen navigation system are available extras.
4. Exterior Features
You only need to look at it to realize that it isn't your typical SUV or truck or four-door vehicle. The basic 17-inch wheels on this large vehicle seem alright, but the optional 20-inch wheels, with their wraparound front bumper and power-articulating running boards, look fantastic.
5. Safety Options
Despite the fact that we've discussed safety elements already, others are not brand-new but are nonetheless crucial to the Chevy Avalanche's high overall safety ratings.
The Chevy Avalanche's stability control system, StabiliTrak, features electronic trailer sway control and hill start aid.
You also get Parking Assist featuring an Ultrasonic warning system, Daytime Running Lights, a LATCH system for children's safety seats, A Tire Pressure Monitoring System (TPMS), Automatic Crash Response, and Stolen Vehicle Assist.
A wealth of airbags are also set all around the cabin including curtain airbags, dual-stage frontal airbags, and right-front passenger airbags with Passenger Sensing System.
6. Cargo Dimensions
Even though it's not a truck, this SUV/truck has a longer cargo bed than some of its vehicle rivals. When the midgate is in the upright position, the cargo bed measures 63.30 inches; when it is folded down, it measures 98.20 inches.
The volume of 45.5 feet is the cubic space area.
The minivan is a tough competitor when talking about carrying a lot of passengers and goods.
Chevy Avalanche Problems

Four of the most frequent issues with owners' cherished Chevy Avalanche 1500 vehicles are listed here.
A pickup and an SUV hybrid, the Chevrolet Avalanche 1500 is a remarkably dependable car.
From 2002 through 2013, GM produced and marketed a large number of Avalanche variants. Potential buyers have a wide range of alternatives thanks to two generations.
For those seeking a dependable pickup that typically does not experience the kind of issues that numerous other pickups would, the Avalanche also has the potential to be a fantastic deal.
The Avalanche was a well-liked transportation option for many people thanks to its full-size interior, little bed in the back, and strong powertrain. Still, there are some things that you need to be wary of.
1. Excessive Oil Consumption
Owners of Chevy Avalanche vehicles have identified excessive oil usage as their main issue. The engine is not necessarily leaking if there is excessive usage.
It indicates that the engine is consuming oil frequently either burning it or allowing oil to leak into various areas of the engine, like the crankcase.
Any model year of the Avalanche might be susceptible to using too much oil. Almost any vehicle is the same.
However, there can be certain underlying problems with the Avalanche that make you notice a comparatively high degree of oil consumption.
Possible Causes And Solutions
In almost every motor, a faulty piston ring is the main culprit behind high oil use. Additionally, multiple pistons might damage due to the issue.
Which piston may have gradually had slight harm or distortion over time can be determined using a compression test. It might also be useful to determine which pistons have damaged piston rings.
The simplest solution is to replace the defective piston ring. An expert shade-tree mechanic could complete the task at home.
However, the majority of Avalanche owners would probably take it to a service center.
If the Chevy Avalanche is still covered by the original manufacturer's warranty, the piston rings may be replaced for free.
Here are some ideas for dealing with your Chevy Avalanche's excessive oil consumption.
Some Avalanche drivers just log between 3,000 to 5,000 miles on their trucks without checking the oil. Others merely occasionally check the oil level. So, make sure you're wary of how often should you check the engine oil level.
Both of these errors run the risk of damaging the piston rings.
To get the optimum results, you must periodically check the oil level. If the is low, you must immediately top it off with fresh oil. You can learn more about this in our guide on how to put oil in your car.
Every few thousand miles, virtually every car uses some oil.
A compression test may find any leaky pistons with damaged rings if you suspect yours is using more oil than usual.
If necessary, you can change the pistons and rings after finding the problem to get full compression as well as engine power again.
You merely need to keep a close eye on the oil level and change the oil frequently once the compression is restored as well as the engine is back to normal operation once more.
2. Cracked Dashboard
Obviously, mechanical systems and performance would not be impacted by a damaged dashboard. However, it will undoubtedly have an impact on the car's worth.
One of the most well-liked aspects of the Chevy Avalanche is its spacious interior. Additionally, it significantly affects its value of it.
A cracked dashboard gives the interior an old and faulty appearance.
Fortunately, there are techniques to stop a cracked dashboard from happening or to fix it once it does.
Potential Causes And Solutions
The plastic will fracture on a dashboard when it dries up and gets brittle. It may swell or crack in the heat if exposed to the sun's intense heat.
You are well aware of how warm a car's interior may become when the outside temperature is high.
If pets are inside the closed cabin, the temperature can rise quickly and become dangerous for the occupants.
Although the composite and plastic components that comprise a dash are typically strong, they are vulnerable to damage.
On a hot day, the heat inside a car can hasten dash deterioration and form one or more cracks.
For under $2,000, you could replace the dash. However, the expense would be exorbitant.
You might buy a cover to conceal the fracture. However, it would be preferable to get a dash cover in advance and utilize it to shield your dash from the hot sun.
In addition to selling sealers for color matching the dash or repairing broken surfaces, several parts suppliers now sell them.
3. Tailgate Will Not Open
The Avalanche's flexible bed and capacity to tote a wide range of loads are its trademark features.
Unfortunately, there are occasions when the tailgate is inoperable. Many owners complain that they can no longer open the tailgate.
Carrying a lot of stuff could be impossible due to a broken tailgate. Additionally, it will be more challenging to modify the bed's layout for various types of cargo.
Potential Causes And Solutions
The tailgate handle may be prone to breaking, rendering the tailgate immovable.
The gradual formation of microscopic fissures and cracks inside the tailgate handle poses a risk of the handle breaking.
You are unable to open the tailgate because the handle finally splits in half. The value of the bed is all but lost if the tailgate won't open.
Furthermore, a pickup with such a blocked bed is not nearly as helpful as one with a working tailgate.
The issue is a rather easy fix. Simply install a new tailgate handle that is stronger than the old one.
A tailgate handle from the original equipment manufacturer or a strong aftermarket handle is both options.
It is quite easy and inexpensive to remove the damaged handle or replace it.
4. Possibly Dangerous Airbag Deployment
The purpose of airbags is to increase safety when driving. The airbags in the Avalanche work well together and inflate upon impact.
Unfortunately, a design fault could affect an airbag as well. Furthermore, a defective airbag might become harmful.
In over 37 million Chevrolet cars, it was the circumstance. In order to give them a workable fix, Chevrolet recalled the affected models, including the Avalanche.
Potential Causes And Solutions
The fact that many Chevrolet vehicles' airbags are harmful is not a secret.
Millions of Takata airbags that were faulty and capable of launching harmful shrapnel were sold to Chevrolet.
Your Avalanche won't be in any danger if you replace the Takata airbags with secure ones.
Avalanche Years To Avoid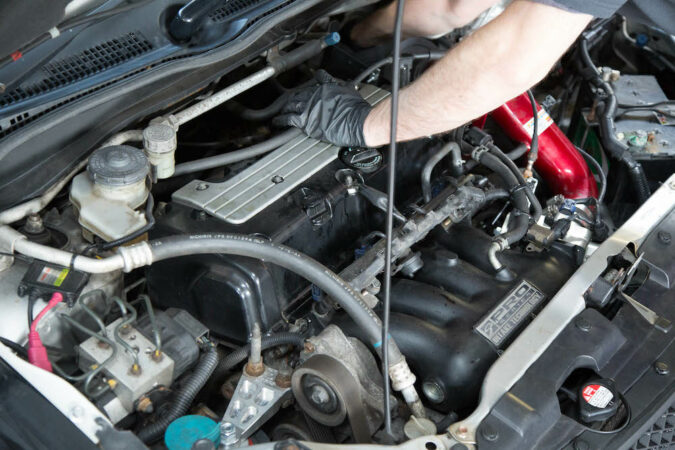 Production of the Chevrolet Avalanche began in 2001 as well as continued through 2013. The car is a cross between a truck and an SUV.
Chevrolet produces trucks and SUVs separately under the brand. The Avalanches are a result of combining the comfort of the Suburban with the durability of the Silverado. The car quickly gained massive popularity.
But there were also worrying issues with the models. Among the Chevy Avalanche years to avoid is the Chevy Avalanche from 2002 through 2008, then from 2009 to 2010.
The Avalanches are no longer in production, although secondhand units are still available for purchase. Therefore, if someone wants to buy an aspirational crossover car, they need to be aware of any potential issues.
Worst Year Of Chevy Avalanche
While there are some great Chevy Avalanche models, there are also some that did poorly in terms of performance and reliability. The Chevy Avalanche line's worst model year, according to CarComplaints, is 2007. Due to receiving the most complaints out of all models, this particular model is quite (in)famous.
The problems cost a lot to fix and happen at lower mileage compared to other models.
The model is expensive to maintain because of its high oil consumption.
Another problem that could ruin a user's experience with an Avalanche is dashboard cracking. This model is one of the Chevy Avalanche years to avoid due to issues with the structure and engine system.
Chevy Avalanche Years To Avoid #1 – 2002 Chevy Avalanche
The problematic brake system is the main reason you should steer clear of the 2002 model.
The Avalanche's body coating was also prone to losing its aesthetic appeal. When exposed to heat and UV radiation, the paint coating deteriorated and took on a powdery appearance.
Users report transmission and gear problems. Additionally, there are reports of panels that drip water.
Chevy Avalanche Years To Avoid #2 – 2003 Chevy Avalanche
Another early version of the Avalanche is 2003. Additionally, there were brake problems with this model. Brakes often wear out too quickly. You may also notice a rusting brake line.
In addition to these, the model has a serious issue with its speedometer. Unwanted traffic and speeding accidents have been a result of inaccurate readings. The vehicle also displayed problems with interior accessories.
Chevy Avalanche Years To Avoid #3 – 2004 Chevy Avalanche
The 2004 model year is included on this list due to the transmission failure issue. The cost of fixing this problem is prohibitive, and the owner's experience with the Avalanche will undoubtedly suffer as a result.
There were complaints about the heater and air conditioner as well. Axle-bearing failure is another issue that irritates users. The vehicle making a loud noise whenever shifting into gear was another frequent and annoying problem.
Chevy Avalanche Years To Avoid #4 – 2005 Chevy Avalanche
The Avalanche lineup has a terrible reputation for the 2005 model year. The same as the 2004 model, transmission failure was a common problem in this model. Many users claim transmission stalling while driving.
Furthermore, riders found it uncomfortable when their cars jerked because of transmission problems. It costs around $2,600 to resolve these problems, which is a significant amount of money just for upkeep. Also noted were bothersome difficulties with the interior decor.
The 2005 Avalanche is notorious for frequently stalling, so anyone who buys one runs the chance of being stranded somewhere.
Similar to the first-generation Avalanches, this model also comes with issues. This results in a disappointing experience because the car's appearance is great.
Chevy Avalanche Years To Avoid #5 – 2007 Chevy Avalanche
According to CarComplaints, the 2007 model year is the worst, and the main problem with this model is its excessive oil consumption. Due to this, this year's Avalanche cost more than those in comparable SUVs or trucks with the same mileage.
Another point to consider is the malfunction of the throttle body due to the failure of the motor sensors. Maintaining a clean throttle body alone did not appear to solve the problem. This is due to the fact that the sensor is the main issue.
Other than this, the dashboard cracking is a really unsettling issue with this model year.
Chevy Avalanche Years To Avoid #6 – 2008 Chevy Avalanche
All of the very serious problems with the 2007 model passed on to the 2008 model. Dashboard fractures and issues with oil usage were frequent. The engine losing power was another notable issue with this model. Engine problems often occur at 98,000 miles.
It's also crucial to be aware of recalls involving a sizable number of impacted automobiles. This covers the hot washer module and airbag inflator explosions.
Chevy Avalanche Years To Avoid #7 – 2010 Chevy Avalanche
In this model, the upper dashboard can break when heated to a certain degree. There are many cracks developing in the dashboard. They have been seen in three distinct locations.
Another problem is that the throttle body's motor sensors don't work properly. The car loses power more quickly than usual as a result of this.
Another problem with the model was how frequently the check engine light would come on. The problem is a result of faulty gas caps.
The 2010 Chevy Avalanche has ongoing issues that require a complete replacement, which drives up the cost of repairs.
Additionally, users have mentioned issues including broken door handles and leaking bedcover panels. Inconveniences like accessory issues also make it worthwhile to steer clear of the 2010 model year.
Frequently Asked Questions
Is A Chevy Avalanche A Good Truck
The third and last reason the Avalanche is the greatest used Chevy truck is its adaptability, which combines the room of a Suburban with the strength and functionality of a truck. This pickup truck's flexibility is unsurpassed by anything else in Chevy's used truck lineup.
Will Chevy Make The Avalanche Again
Expectations for the new Avalanche. There will likely be more power in the 2023 Chevy Avalanche. According to rumors, it may have a bigger 5.3-liter V8 engine featuring 360 horsepower and 390 lb-ft of torque. Most likely, this much power could be handled by a full-size vehicle.
How Much Can A Chevy Avalanche Tow
The Avalanche is designed with GM's SUV platform and can tow upwards of 8,100 pounds. It features an efficient mix which includes the 5.3L V-8 that also features cylinder-deactivating Active Fuel Management technology.