GM's full-size SUV offering, the Chevrolet Tahoe has been on the market since 1994 and it has been on sale in North America, sections of Asia, and other regions including Bolivia, Chile, Peru, Colombia, Ecuador, and Angola. Tahoe is a nickname for the beautiful and rough landscape that surrounds Lake Tahoe in the American west. According to reports, the Chevy Tahoe reliability is somewhat above average compared to other vehicles of the same class.
Its reliability rating, according to cars.com, is 80%. However, not all years and models of Chevy Tahoe are reliable. It is also very important to research a particular model before purchasing it. You should avoid the years 1999, 2004, 2005, 2007, 2008, 2009, and 2015.
This article will show you everything you need to know about the Chevy Tahoe's reliability and some problems encountered by previous years' models. Some pundits, however, suggested that the best years for a Chevy Tahoe are 1995, 1996, 1997, 1998, 2000, 2001, 2002, 2003, 2006, 2010, 2011, 2012, 2013, 2014, 2016, 2017, 2018, 2019, and 2020. But, is that true? Let's find out.
Chevy Tahoe Trims
Chevy Tahoe trim levels include LS, LT, Z71, LTZ, and RST. They are full-size sport utility vehicles from General Motors. The Chevy Tahoe is a large vehicle with a very reliable engine. Chevy Tahoe's gas mileage is also relatively low.
Tahoe LS vs LT
They are worthy contenders and pack most of the functions you'd need in a car. The Tahoe LT model costs more and has many features that are not available in the Tahoe LS. The first two rows of the Tahoe LT have leather seats, while the seats in the Tahoe LS are made of fabric.
Furthermore, the Tahoe LT has an ultrasonic rear parking assist system that detects obstacles behind it and lets drivers know if they are about to hit an obstacle. The Tahoe LT has standard automatic locking types of differential, but it is not in the Tahoe LS.
The rear-seat DVD entertainment system is available in the Tahoe LT but not in the LS. A power sunroof is available in the Tahoe LT but not in the Tahoe LS. In terms of performance, there is certainly no disparity between the Tahoe LS and Tahoe LT. The major difference between them is the level of comfort.
Tahoe LT vs LTZ
LT means luxury touring, while LTZ means luxury touring Z. Tahoe LT is more expensive than Tahoe LTZ because it has some special features that Tahoe LTZ doesn't have. Cloth seating and body-color door handles are standard on LT models, while leather upholstery and chrome door handles are standard on LTZ models.
There are several disparities between the LT and LTZ packages regarding engine power. For instance, the most powerful engine available for the Chevy Silverado 1500 LT is a 5.3L EcoTec3 V8 engine that generates 355 hp and 383 lb-ft of torque. The Chevy Silverado 1500 LTZ gets this engine as standard.
You may be looking for a comfortable family SUV. Worry no more; the 2022 Chevrolet Tahoe has got you covered. The 2022 Chevy Tahoe's towing capacity is very impressive. Chevy Tahoe's dimensions are generous, especially its interior.
Denali vs Tahoe
It's common for many to ask about the difference between Denali and Tahoe. There are quite a few differences in the price. The Tahoe is less expensive than Denali; Tahoe is $49500, while Denali is $55000.
Although they are great SUVs when you need a bigger vehicle, they are so familiar that you might be confused when asked to choose one because they look like pickups from the front and have eight seating capacities.
Size and appearance are the most noticeable ways that these large SUVs compare. Both have a truck-like front end and a similar side and back profile. Since they're sizable, both base models come with a larger 5.3-liter V8 engine. If you're thinking of getting one, be wary of the Chevy 5.3 engine problems beforehand.
You can get a 6.2-liter V8 engine or a three-liter turbodiesel, depending on your needs. However, the Denali vs. Tahoe comparison can be a very difficult one to make but might not be as difficult as Tahoe RST vs. Z71.
Chevy Tahoe Hybrid
The Tahoe made its hybrid electric debut in late 2007. In January 2008, the starting price was US$50,540. The starting price of the 2009 model was increased to $51,405.
The Chevy Tahoe Hybrid combines its dual-displacement 3.0/6.0 L V8 engine and two 60 kW (80 hp) continuous electric motors with a 300-volt, 1.53 kWh nickel-metal hydride battery.
The vehicle can run on either gasoline, electricity, or a mixture of the two using an automatic two-mode hybrid system that monitors the vehicle's torque and the state of the battery to choose the most efficient power source.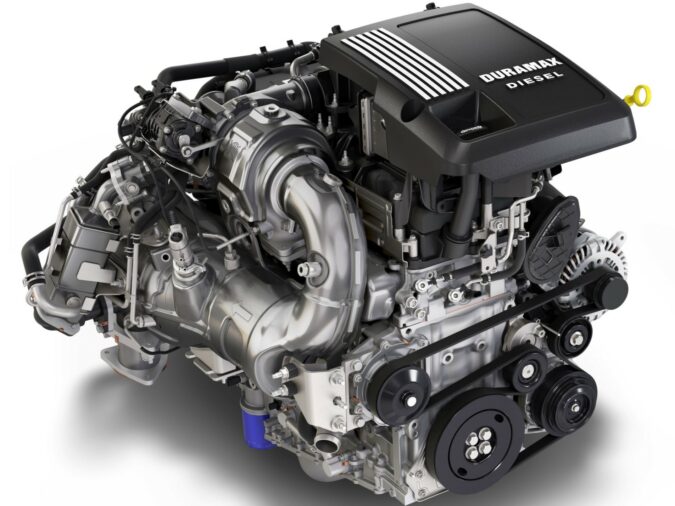 Chevy Tahoe Years To Avoid
When buying any model of Chevy Tahoe, it is recommended that you research the best and worst years to avoid regrets. It is normal for you to ask about the Chevy Tahoe years to avoid.
You must know which Chevy Tahoe years to avoid to avoid unnecessary problems in the future. There are five specific models and years to avoid, which are 1999, 2004, 2005, 2007, and 2015.
Chevy Tahoe Reliability – 1999 Model
The 1999 Chevy Tahoe model made many doubt the reliability of the Chevy Tahoe because of the issues it had. The 1999 model had three major problems. Firstly, it had fuel pump issues (note the bad fuel pump symptoms) that frequently happened.
As a result, the vehicle stopped operating because it always ran short of gas and lost power caused by a blocked fuel filter (do pay close attention to the bad fuel filter symptoms).
The second problem is found in the infusion gasket, which can occur due to leakage. When oil touches the coolant, it could harm the engine. And the last problem is the steering wheel problem which makes it risky for users to drive because the steering easily loses control.
Chevy Tahoe Reliability – 2004 Model
The 2004 model reduced Chevy Tahoe's reliability because more than 160 complaints were made. Some users complained about their speedometer not working, and it showed the wrong data.
Others complained about the problem with the interior and exterior. Some parts are worn out, although it's still functioning. What discouraged users more was the high cost of replacement and the high cost of fixing the issues.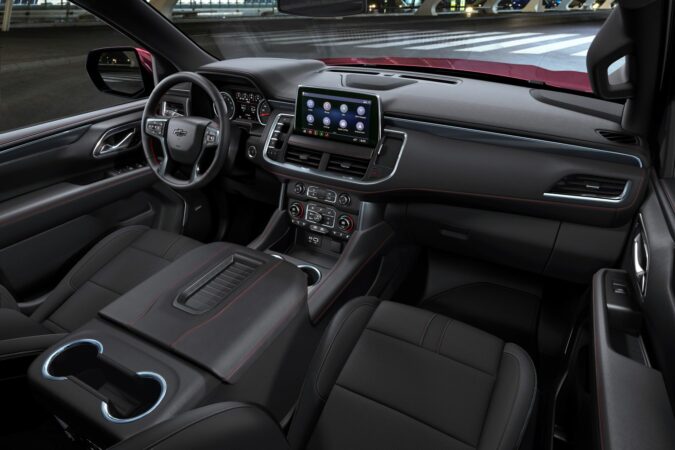 Chevy Tahoe Reliability – 2005 Model
The 2005 model is the oldest in the third generation and was considered the worst model year because of the several problems users encountered. Problems include a faulty speed motor, a faulty lock actuator, and a radio system.
The steering wheel also had problems that made it unsafe for the users, especially in bad weather conditions.
Chevy Tahoe Reliability – 2007 Model
The 2007 model had more than 250 complaints which made it unreliable and was tagged the worst, unsafe, and unreliable model because of the diverse problems it had that kept the lives of users and customers at risk.
The 2007 model had excessive oil consumption (aka car oil burning) issues, which made the engine use more oil and, at the same time, decreased the engine's longevity.
Chevy Tahoe Reliability – 2015 Model
The 2015 model has several issues like a transmission failure, seat belt issues, steering wheel issues, airbag failure, failure of the brake pedal, electronic steering control failure, ignition switch failure, and lots more.
Best Year For Chevy Tahoe
These are the best years for Chevy Tahoe 1995-2002, 2010-2014, and 2016-present. Although there are complaints but very few, and these years are more reliable compared to others. The Chevy Tahoe generation is largely extended; however, we will look at the best years of each generation.
First Generation
The first generation starts from 1995-1999, and it was recorded that there were not many complaints in these years because the models were similar to each other (not many changes between each). As a result, people love these models, and it was rated 4.6 out of 5 stars.
Second Generation
This generation spans from 2000–2006. 2000, 2001, and 2006 are the models that have fewer problems, but 2002–2005 had several issues like the steering wheel making noise, speedometer inaccuracy, and lots more.
However, they reported solving these problems. You may purchase 2000, 2001, or 2006 models because they are more reliable and trustworthy than 2002–2005 models.
Third Generation
The third generation was from 2007–2014. The best year for Chevy Tahoe was the third generation from 2010–2014 because they had little or no easily fixable problems. 2007-2009 models were not reliable and trustworthy because of the complications they were having, such as engine problems, electrical problems, and lots more.
Fourth Generation
The fourth generation was from 2015–2022. This generation's best year for Chevy Tahoe is from 2017–2022. However, the 2015 model had difficulties and complaints, such as poor air conditioning, interior light flash problems, engine vibration, brake problems, and poor acceleration.
The 2016 model had problems but was not compared to the 2015 model. The 2016 model had only air conditioning and heater problems. To be on the safe side, it is advised that before purchasing any model of the Chevy Tahoe, you should conduct research and make inquiries about the particular model you intend to purchase.
Chevy Tahoe Problems
Although the Chevy Tahoe was recommended as the best and most reliable SUV that you could ever have, regardless of that, it still has its problems. Let's consider the most common problem that the Chevy Tahoe has encountered.
1. Fuel Sensor Failure
This problem is common with the 1995 and 2009 models due to faulty fuel sensor gauges in the gas tank. This problem occurs at around 150,000 to 200,000 miles. However, the replacement cost is $500.
2. Broken Door Handle
The broken door handle can be very unsafe and dangerous, putting users' lives at stake. The best fix for this problem is to replace the door handle.
3. Crack In The Upper Dashboard
It is seen as a cosmetic problem that worsens when General Motors doesn't address it immediately. Hence, this issue is made worse by the need for more time to fix it and the impaired dashboard. The only way to rectify this problem is by replacing the entire dashboard.
4. Faulty Air Conditioner
Failure of the air conditioning was due to malfunctioning of the condenser, a faulty compressor refrigerant leak, and electrical problems. This problem is not easily fixed except if you involve a qualified technician. Moreover, the auto air conditioning repair costs aren't cheap.
5. Low Oil Pressure
The Tahoe's low oil pressure is a significant reliability issue. With the check engine light being brightened, many drivers saw that engine operation had lowered.
Chevy Tahoe Reliability
The Chevy Tahoe's reliability is exceptional, lasting around 300,000 miles and beyond. It's among the few cars that can last 300 000 miles. A vehicle that can last up to 300,000 miles is great, but users also prefer an affordable vehicle they can easily repair and replace.
However, a Chevy Tahoe can be sustained for many years because it doesn't break down regularly, so you won't be worried about fixing it regularly. Surprisingly, the 1994 model is intact and performs excellently without many issues.
A user reported that his Chevy Tahoe has been around for more than 15 years and is still functioning well. A normal maintenance schedule kept it going, although the car battery life is still intact.
The Chevy Tahoe has also received a very high-reliability rating from various car users, websites, and customers. You will agree that high recommendations can convince anyone to purchase an item.
According to U.S. News, the Chevy Tahoe's reliability rating has been 80% for over 10 years, keeping it above the average rating of other cars.
How Many Miles Can A Chevy Tahoe Last
Every user needs a vehicle that can last for a very long time, so this becomes an important consideration when buying a vehicle. Worry no more when you consider purchasing a Chevy Tahoe because I am here to enlighten you more on how many miles does a Chevy Tahoe last.
Chevy Tahoes can last between 200,000 and 300,000 miles. Although it can last longer, it will require regular maintenance from the users. For your Chevy Tahoe to last you need to provide it with thorough and regular maintenance.
How Reliable Is Chevy Tahoe Compared To Its Competitor
Chevy Tahoe is a very well-known company due to its reliability and longevity. However, when comparing a vehicle, the best place to begin is the engine makeup. It has a very powerful 5.3-liter V8 engine. But how reliable is the Chevy 5.3 Liter Chevy engine? Well, rather good, actually.
It gets up to 16 mpg in the city and 20 mpg on the highway. But the Chevy Tahoe, especially the 2021 model, has not always been thought of as the most reliable car. According to the 2021 customer report, it scored 2 out of 5, which is below average.
How Reliable Is Chevy Tahoe Compared To Other Chevys
Many users ask questions like "Chevy Tahoe vs. Chevy Suburban, which is more reliable?" However, according to the report, the Chevy Tahoe has a higher reliability rating than the Chevy Suburban. The Chevy Tahoe and Chevy Suburban are two great SUVs; both models are popular and it can be difficult to choose between them.
However, their similarity can be seen in their power and handling, as customers have noticed that handling a Chevy Suburban is smoother and more comfortable. However, the Chevy Suburban is more expensive than the Chevy Tahoe.
Chevy Tahoe Maintenance
A routine maintenance schedule should be observed for your Chevy Tahoe to last longer. There are three basic maintenance schedules that you need to follow to obtain maximum longevity, such as keeping your Chevy clean inside and out, carefully driving your Chevy, and reducing overload on your Chevy.
Firstly, you must always keep your Chevy clean both inside and outside because it has many advantages, such as: keeping the inside of your Chevy clean helps filter dirt, which also helps your air filter not to be stressed; it is advised to stop smoking when driving or smoking inside your vehicle as it weakens your air filter and also damages some electrical elements.
Secondly, carefully driving your Chevy helps you save a lot of space inside your vehicle. When you drive carefully, you save the brakes and transmission from unnecessary stress and undue wear.
Also, when you're driving, watch out for potholes and bumps to keep your car from getting hit hard. Driving at high speeds can cause your vehicle to overheat, causing the engine to malfunction. It is advisable to drive with care and caution.
Lastly, do not overload your vehicle.
Overloading your vehicle stresses the transmission, radiation, and engine. When moving larger objects, it is advisable to use the cargo room instead of putting much weight on your Chevy Tahoe. Carrying weighty items on your vehicle will not just cause engine problems but will also put more wear on your tire.
Other Maintenance Routines
This includes an oil change that must be done on or before every three months or between 4500-8000 miles. Using anti-rust products on your Chevy Tahoe is also advisable to keep it from rusting. Again keep your vehicle in a garage or shady place if you don't drive it often.
Furthermore, some things can shorten the lifespan of your vehicle if not properly taken care of, such as not following your manual's servicing intervals, frequent usage of your Chevy Tahoe for towing purposes, and if you don't regularly clean and check your vehicle.
Chevy Tahoe Reliability: In Conclusion…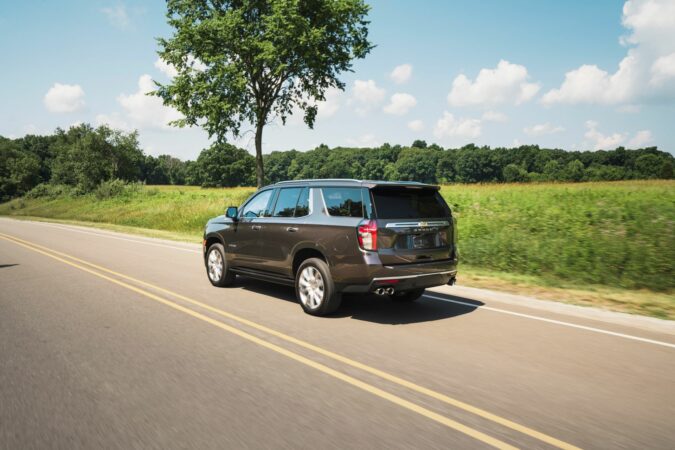 Hopefully, this article has helped you decide whether to own a Chevy Tahoe. Chevy Tahoe's reliability isn't very exceptional, but it can last around 300,000 miles and beyond. A vehicle that can last up to 300,000 miles is great, but most users prefer a less expensive vehicle they can easily repair and replace.
Even though the Tahoe doesn't need repairs very often, when it does, they tend to be much worse than some other cars. The Tahoe is a fantastic option for your next family car, so long as you avoid the troublesome models.
A Chevy Tahoe can be sustained for many years because it doesn't break down regularly, so you won't have to worry about fixing it regularly. Overall, it's a good SUV with great second-hand value.
FAQs On Chevy Tahoe Reliability
How Much Is A Chevy Tahoe
The 2023 Tahoe has a base price of $54,500 for the LS model with rear-wheel drive. Midtier models have starting prices ranging from $59,800 – $67,500. The top-of-the-line High Country model has a base MSRP of $74,500.
How Long Is A Tahoe
Tahoe is 35km long, 210.7 inches long, which is around 6.7-inch.
Is A Tahoe A Truck
With a nearly 30-year pedigree, the Chevy Tahoe is one of the most iconic trucks ever created by General Motors.
How Long Do Chevy Tahoes Last
According to Auto Trader, the Chevy Tahoe will last between 200,000 and 300,000 miles. A high-mileage Tahoe will last up to 200,000 miles. You can trust Tahoe models from 2008 and earlier to make it all the way. However, this depends on how you take care of your Tahoe.
Are Chevy Tahoes Reliable
Compared to other midsize SUVs, the Chevy Tahoe has a relatively low-reliability rating of 3. While repairs aren't very frequent for the Tahoe, they do tend to be significantly more severe than repairs on other vehicles.
How Much Can A Chevy Tahoe Tow
When fully equipped with the right towing package and specs, the Tahoe can safely tow up to 8,400 pounds, so you can accomplish a wide range of jobs.
How Many Miles Should A 2015 Car Last In 2021
A five- or six-year-old 2015 model should have 75,000–90,000 miles.
How Many Miles Does A Tahoe Last
According to Auto Trader, the Chevy Tahoe will last between 200,000 and 300,000 miles. So, a high-mileage Tahoe is up there, around 200,000 miles.
How Many Miles Will A Chevy 5.3 Last
These engines can easily last 300,000 miles if you change your oil every 5,000 miles or less and change your coolant every 30,000–40,000 miles.
Why Are Tahoes So Expensive
The Chevy Tahoe is expensive for many reasons, such as its sleek design, modern infotainment, and high-quality materials, as well as the fact that it is a great performer on the road as a whole. The Chevy Tahoe established an exceptional reputation in the automobile industry as a popular and best-selling SUV.
How Tall Is A Chevy Tahoe
There is no one-size-fits-all standard clearance height for the Chevy Tahoe model, but you can generally expect a Tahoe to fall somewhere between 70.2 and 76.9 inches tall—the exact height largely depends on the model year, wheel size, weight, and trim level. 70.2 – 72.4 in. 71.1 – 72.8 in.
What Year Tahoe To Avoid
We recommend avoiding the following years: 1999, 2004, 2005, 2007, 2008, 2009, and 2015.
Is Chevy Tahoe 4-Wheel Drive
Every Tahoe is equipped with a 10-speed automatic transmission and either rear- or all-wheel drive.
What Is The Best Year Tahoe To Buy
The safest Tahoe year models to purchase are 1995–1998; 2000; 2006; 2010, 2012; 2013, 2014, and 2017–2020.