What's not to love about these two behemoths on the road? When it comes to the Chrysler 300 vs Dodge Charger, which car stacks up?
The Chrysler 300 and Dodge Charger look like very different cars, but they have similar roots. Both companies are owned by Fiat Chrysler Automobiles.
When comparing the Chrysler 300 vs. Dodge Charger, you'll quickly realize that both of these sedans offer performance, comfort, and plenty of cargo room. While there are many similarities, there are also several notable differences. One thing is for sure, you'll need to use car covers in order to keep your cars looking fresh for years.
Read this guide and learn about these two impressive cars.
Chrysler 300 vs. Dodge Charger
The best thing to do is to see these cars in person, such as visiting this Chrysler dealership. You can then sit in each car and get a feel for the interiors. Take them for a test drive and experience the powerful performance for yourself.
Exterior
Both cars are similarly sized since they sit on the same platform. Their size is where the exterior similarities end. The 300 has a more elegant look to it. It's meant to appeal to car buyers looking for something with performance just below the luxury class.
The Charger takes aim at those looking for performance. The styling is more aggressive, and you'll find more aerodynamic and masculine styling.
Interior
Once again, the interiors of the two cars are very similar in size. They vary by mere inches, and the differences will go unnoticed. The cargo space is also almost identical.
The differences come in with the styling and materials used. The 300 has a classier feeling interior. You'll find more metal accenting and wood trim.
The Charger is still high-quality, but the detailing is sportier. It has a T-grip shifter and bolstered seats. The interior touches get wilder in the higher trimmed models.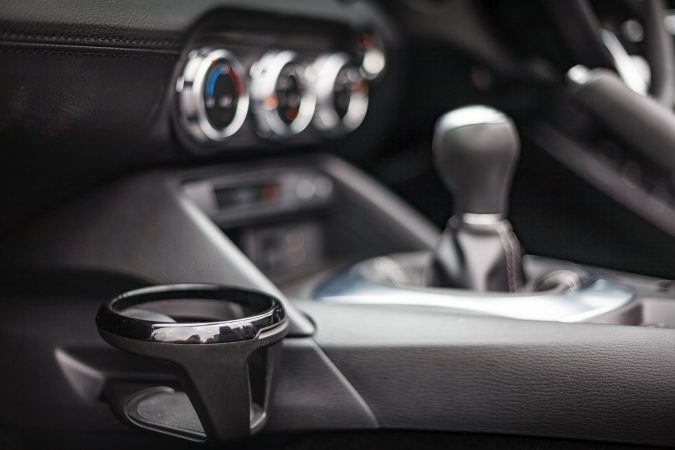 Performance
Both cars have the same two engine options; they're just tuned differently to produce different performance experiences. You have your choice of a 3.6-liter V6 or 5.7-liter V8 engine. Both cars have the same standard V6 base engine.
Chrysler 300
3.6-liter V6: 292 to 300 horsepower and 260 to 264 pound-feet of torque
5.7-liter V8: 363 horsepower and 394 pound-feet of torque
Dodge Charger
3.6-liter V6: 292 to 300 horsepower and 260 to 264 pound-feet of torque
5.7-liter V8: 370 horsepower and 395 pound-feet of torque
6.4-liter Hemi V-8: 485 horsepower and 475 pound-feet of torque
6.2-liter supercharged V-8: 707 horsepower and 650 pound-feet of torque
The Charger has trim levels that cater to the horsepower addict. The SRT Hellcat is sure to impress with the 707 horsepower V8 engine.
Fuel Economy 
People don't buy these cars for their fuel economy. The V6 base model engine gets 19/30 mpg.  The V8 gets 16/25 mpg.
The Charger's more powerful engines get progressively lower fuel economy. The 6.4 liter V8 gets 15/24 mpg, and the Supercharged V8 gets 13/22 mpg.
Which One Is Right For You?
When comparing the Chrysler 300 vs. Dodge Charger, you'll quickly realize that both are impressive cars. They are similar in their exterior and interior size. They also have the same base model engine.
Their differences become apparent in their styling. The 300 is more of a luxury car for cruising. The Charger is a muscle car meant for speed and powerful performance.
Check out our other car review articles for more helpful model comparisons.
If you are big Dodge fan, keep your eyes open for the release of the new Dodge Barracuda coming soon.
AI Car Expert Thinking 

.

.

.