Some of you may remember back in September I was highly critical of Citroen's new concept, the C4 Cactus Mehari (The New Citroen Beach Buggy Cactus M Concept), and whilst the development of that car is still in question Citroen recently announced that the Cactus Mehari has a little brother, the e-Mehari. The e-Mehari is a fully electric convertible city car which Citroen describe as "stylish, confident, off-beat and even sassy", really Citroen, sassy?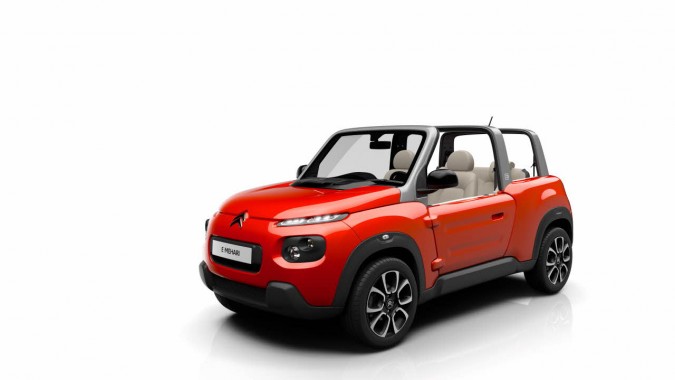 Citroen e-Mehari – On Sale as Early as Next Year
Citroen have already confirmed that the vehicle is ready for production and is looking to go on sale in France as soon as spring 2016. The e-Mehari retains a lot of the features of its bigger brother including the hose down interior and open plan design. Citroen say the car is: "designed to appeal to customers looking for an alternative vehicle with a positive outlook on life, attentive to trends and to the environment".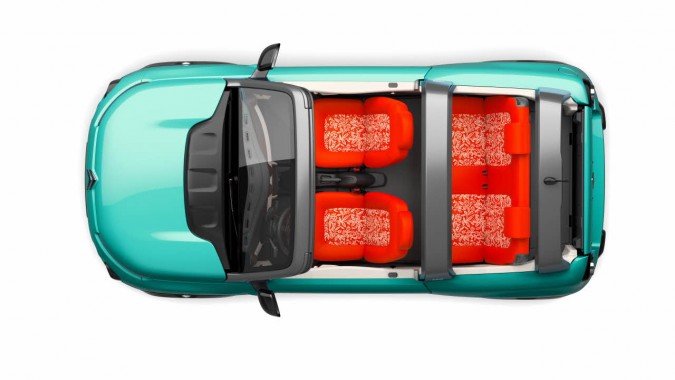 A Children's Toy for Adults
Whilst I was critical of the Cactus Mehari, I am much more mellowed with the e-Mehari as I feel the design fits much better with a smaller city car than a big crossover vehicle. The e-Mehari almost looks like a Little Tikes car designed for children especially with the brightly coloured interior and exterior.

The Performance
The e-Mehari is fully electric via a lithium metal polymer battery, which puts out a maximum of 50kw. The e-Mehari also has a maximum range of 124 miles with a top speed of 68MPH. Citroen say the e-Mehari will charge its batteries in 8 hours from a charging station, and will take a maximum of 13 hours when using a domestic power supply.
e-Mehari Gallery
Follow me on Twitter @jimafred