Citroën invited some of Arsenal's players to a slightly different sort of target practice with the Citroën C1 Airscape. Carl Jenkinson, Laurent Koscielny and Shkodran Mustafi tried to kick footballs through the C1 Airscape's sunroof. Just to up things a little bit more, professional stunt driver Paul Swift drove the car on two wheels. This is a stunt known as 'skiing'. How would they fare with the challenge of this moving target?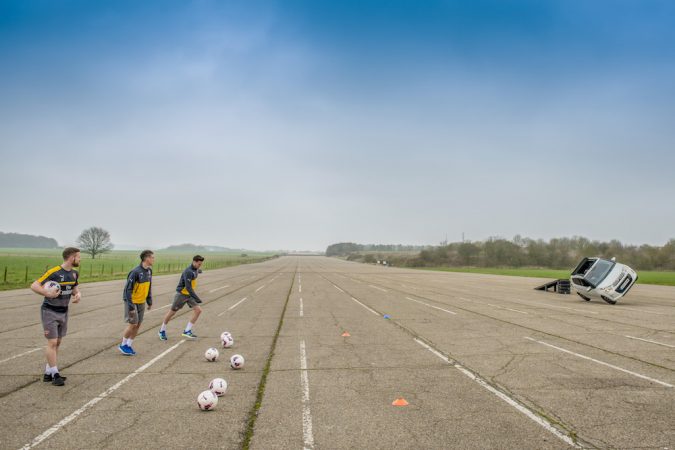 Things started off slowly but gradually the players started to improve their aim and get considerably closer. Or rather, Jenkinson and Koscielny did – Mustafi managed to finish on zero. I am sure Arsenal's fans won't hold it against him, although he will probably have teammates teasing him for a while. However, Defender Carl Jenkinson did particularly well. He finished by sending his final ball in through the sunroof and out of the driver's side window. Jenkinson finished on five and vice-captain Koscielny on two.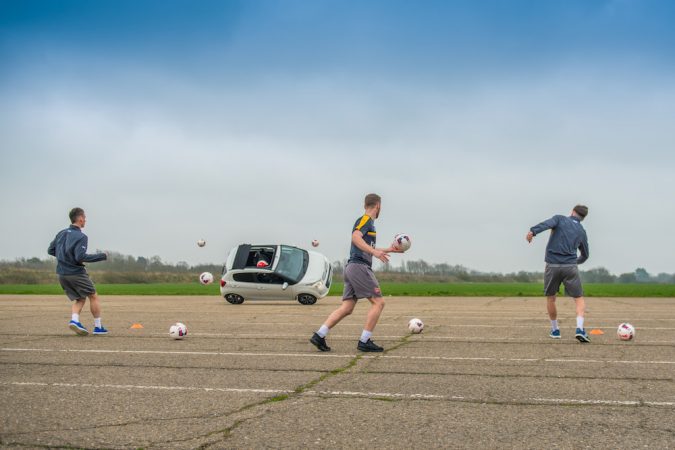 Paul Swift
Paul Swift has performed stunt driving for over thirty years. He began at the age of seven on his parents' lawnmower. Since then, he has become a seven-time British Motorsport Champion and a multiple Guinness World Record holder. After several years of competing in motorsport, Swift founded Paul Swift Precision Driving, which performs live motoring theatre as well as stunts for film and television. He was enthusiastic throughout the C1 Airscape challenge, despite the number of balls that ended up knocking his head around.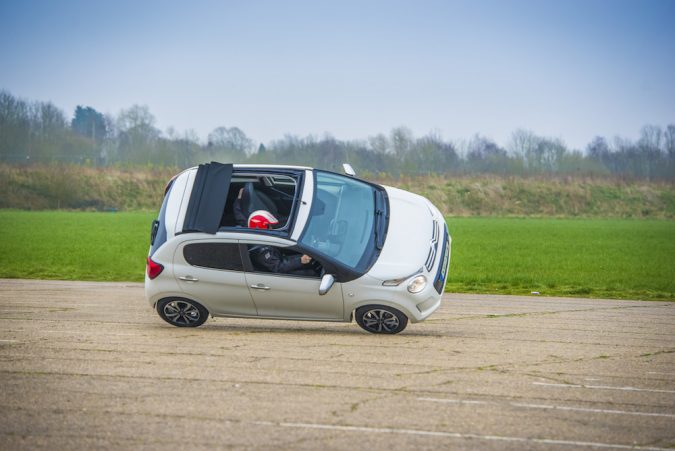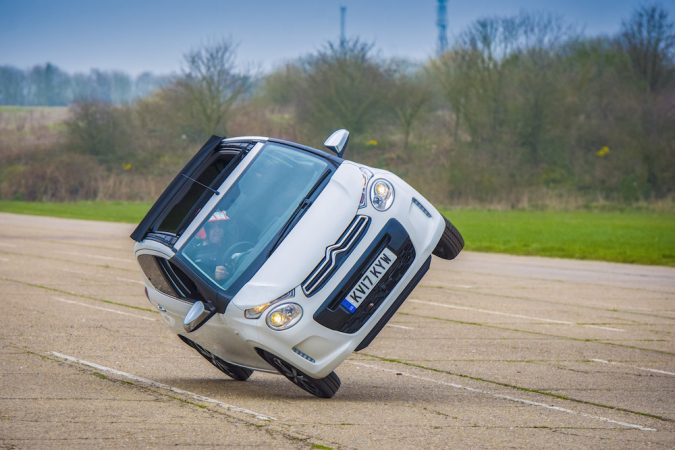 The Citroën C1 Airscape
You are advised that the Citroën C1 Airscape handles far better and is much more comfortable with all four wheels firmly on the ground. The car is a compact-looking little 5 door but has a large soft top sunroof (800 x 760 mm), which made it perfect for the challenge. Arsenal may have experienced the C1 Airscape under grey skies but with the quick electronic sunroof and a range of bright colours available, it is definitely a car made for summer.
 View the Citroën C1 Airscape challenge here.