The Greek holiday island of Chalki is known for many things. Idyllic sceneries, secluded beaches, crystal clear water, rocky hills, and open-air bars. Unexpectedly, it'll also soon be among the first localities within Greece to embrace a green economy. Citroën appears keen to help out, even going as far as sending over six oh-so-French EVs to help out with the transformation.
Chalki's government has fattened up its public fleet, of which the island's residents are more than welcomed to access. These being two Citroën ë-C4, a ë-Spacetourer the local municipality, and an ë-Dispatch. On top of that, Chalki gets two Citroën Ami that will be used by the police and coast guard authorities, respectively. I think I'd be quite pleased to have myself handcuffed in an Ami.
Electrifying One Island At A Time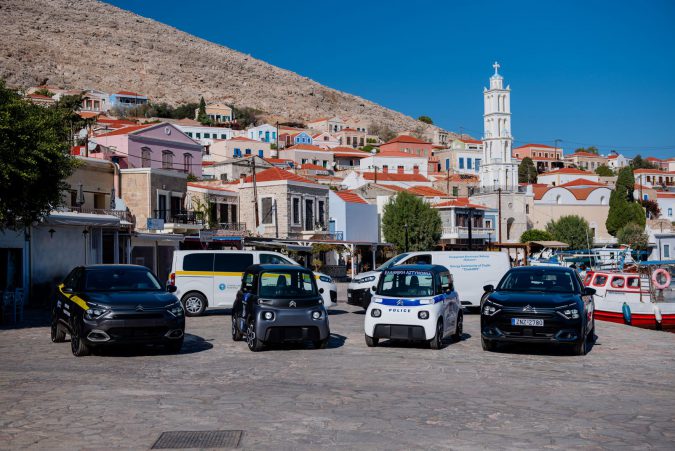 Nevertheless, these six Citroën are just the beginning of Chalki's transformation into a sustainable future. Initiatives have been set out to replace all gas burners on the island with electric cars. Citroën's offerings are to be made available to islanders – everything from a light quadricycle to commercial vehicles. This slice of paradise will be a proving ground for electrification.
This includes the installation of numerous electric charging stations around the island, as well as building up the connected infrastructure. This comes not long after Volkswagen had a similar goal in mind with a neighbouring island in the Greek diaspora, Astypalea. With time, maybe it's these scenic islands along the Mediterranean that properly turns the world upside down with electric cars.