In professional sports, the stakes are high on and off the field. With lucrative contracts and endorsement deals, top-tier athletes can earn a fortune weekly, and you can be like them by betting on the latest NFL odds. With their wealth, it's no surprise that many of these athletes love fast and flashy cars and can afford to own the most sought-after vehicles in the world.
While vehicles like Range Rovers, Mercedes G Classes, or Lamborghini Urus models may be the go-to choice for most athletes, some prefer to go above and beyond. These car enthusiasts own some of the rarest and most luxurious vehicles available, including supercars, hypercars, and timeless classics. Others are just beautiful in more ways than one. Join us as we take a look at the most jaw-dropping cars owned by athletes across the globe.
Ferrari LaFerrari
Gabonese striker Pierre-Emerick Aubameyang has been making headlines for his impressive performance on the pitch and exceptional car taste. One of his prized possessions is a LaFerrari wrapped in a psychedelic chrome finish. While some car enthusiasts may view this as blasphemy, we can't help but admire his bold choice.
The LaFerrari is a car beast, boasting a powerful 950 HP natural aspirated 6.2-liter V12 engine and an F1-style KERS hybrid system. It's one of the fastest Ferrari models ever produced, and it's no wonder why Aubameyang was drawn to it.
In addition to his LaFerrari, he owns a Lamborghini Huracán Performante, two Uruses, and an Aventador roadster. Recently, he added a Ferrari F8 Tributo to his impressive collection.
Bugatti Chiron
Karim Benzema is a name that resonates with greatness in professional football. Having won many Champions League trophies with Real Madrid, it's no surprise that he has a taste for the finer things in life, including luxury cars. One of his most prized possessions is a Bugatti Chiron, the epitome of exclusivity and style.
The Chiron, launched in 2016 and with production ending in 2022, is a car that only the world's elite can afford. With a staggering 1479 HP and a 0-60 time of under 3 seconds, it's more than enough to satisfy anyone's need for speed. Despite its impressive performance, the Chiron is also incredibly comfortable and perfect for long-distance driving, making it the ultimate GT car.
Karim's love for cars doesn't stop there. He also owns a Lamborghini Aventador, another vehicle not for the faint of heart.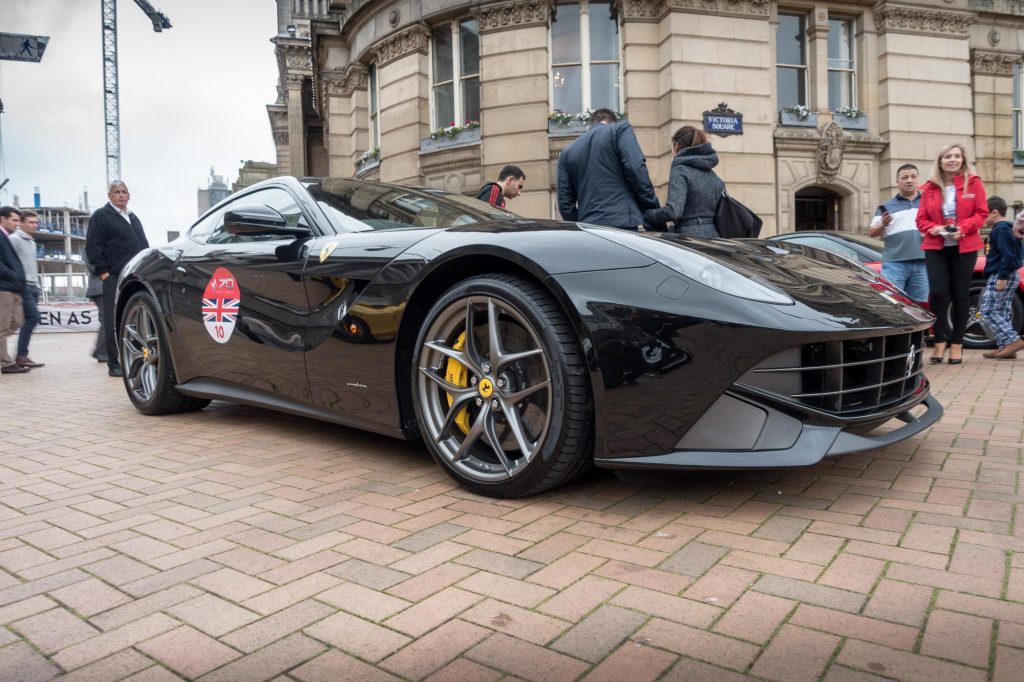 Koenigsegg CCXR Trevita
Floyd Mayweather is a legendary boxer and a connoisseur of luxury cars. He has an impressive collection of cars that includes multiple Rolls-Royces, Ferraris, and more. However, one car that stands out from the rest is his former Koenigsegg CCX Trevita, which is a scarce car.
Due to the complex manufacturing process, only two of these cars were ever made. The Koenigsegg CCX Trevita is a masterpiece of engineering and design, and it's no surprise that Mayweather was drawn to it. With a price tag of $4.8 million, this car is as expensive as a mansion, but it's worth every penny.
Pagani Zonda 760 LH
Lewis Hamilton's accomplishments as an F1 driver are well-known, but some people may not know that he has a particular fondness for cars. His car collection is impressive, but his prized possession is undoubtedly his one-of-a-kind Pagani Zonda.
This car, known as the 760 LH, was specially made for Hamilton and features a manual gearbox, a rare find in today's supercars. As a skilled driver, Hamilton wanted a unique and special car, and the 760 LH certainly fits the bill. Its eye-catching design and insane performance make it a true standout.
Although Hamilton rarely takes his Pagani Zonda out for a spin, it's a sight to behold when he does. The car looks and sounds like nothing else on the road, and its presence turns heads wherever it goes. With its combination of power and style, the 760 LH is genuinely one of a kind.
These cars are some of the rarest types in the world. It's no surprise they belong to some of the most exciting athletes in modern times. If, as a fan, you share an equal love for cars, you ought to check out these cool sports cars yourself!