Recently at Motor Verso we were lucky enough to be able to test out some of the products that appear in Britemax's wide array of detailing gear – and here is what we found…


Britemax Have a Product for Literally Every Inch of Your Car
I'm not kidding, go to the Britemax website and browse the product list. I'm a clean freak with about 2,467 different detailing products in my garage, and even I don't know what some of these liquids do. But hey, if they'll protect the paint and interior on my prized Toyota Aygo, then I won't question it. There are almost 20 specific cleaning products, ranging all the way from pH balanced shampoo all the way to premium carnauba paste wax.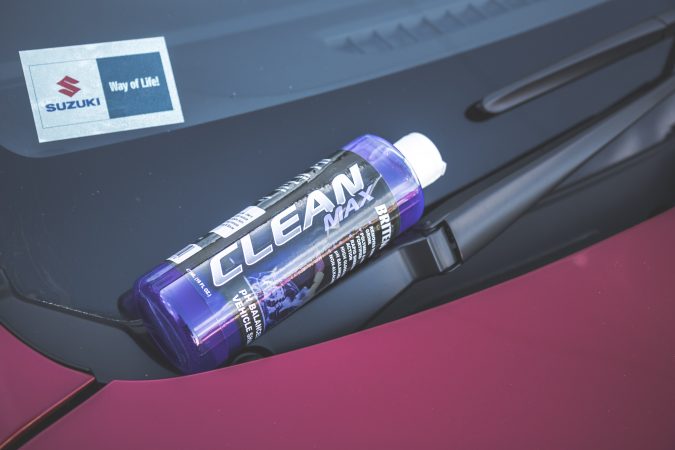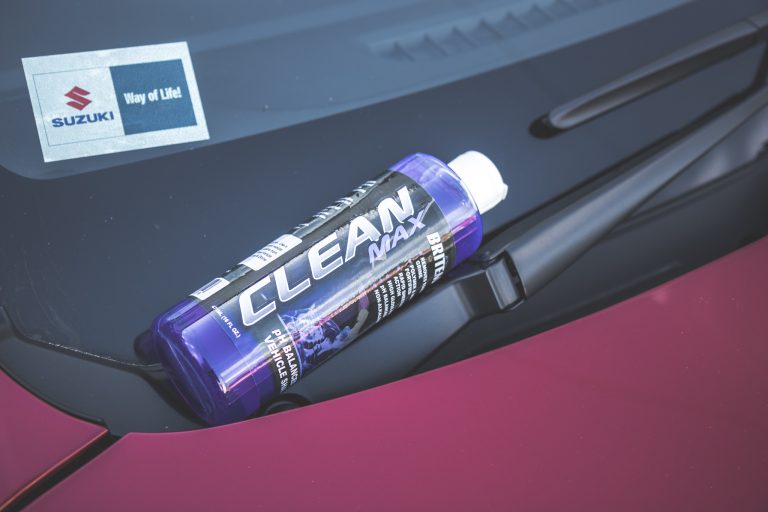 The Basics – Clean Max
There are many steps to washing a car, and right up there at the beginning is filling a bucket with warm water and adding shampoo. Add a squirt of Clean Max as you're filling the bucket, dunk a wash mitt in, and proceed to wash your car. Clean Max will rid your car of 99% of the dirt, but scroll down to see which products will get that last 1%.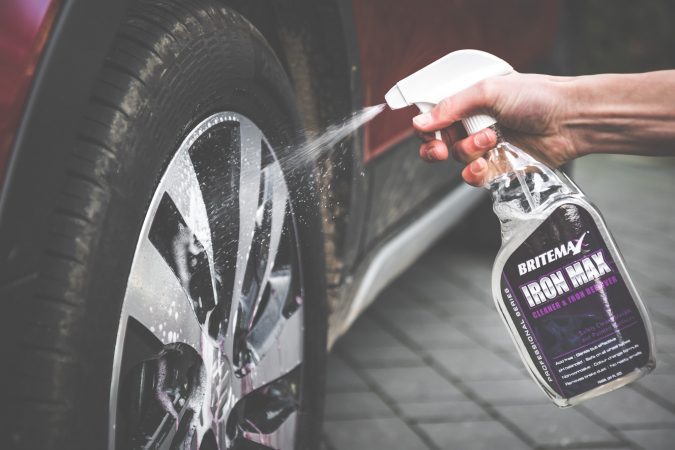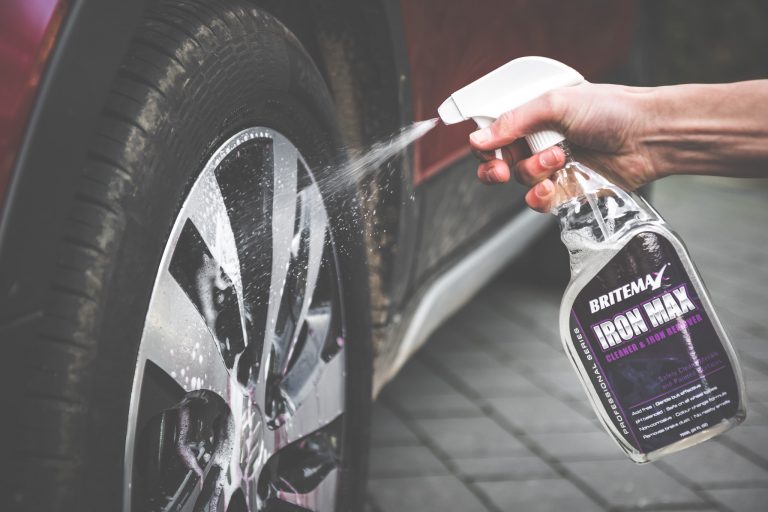 Iron Max is Excellent
If you're a detailing nut like me, you'll know that when you're washing your car, you should always start with the wheels. Clean the dirtiest part of your car first (with a separate bucket of water, may I add). Now, cleaning properly filthy wheels can be a bit of a task with just a bucket and brush. You usually end up getting covered in brake dust and muck yourself as it's flung from the bristles of your brush. This is where Iron Max comes in. In essence it's a very effective de-greaser. You simply spray it on your wheels, and as it picks up the dirt and dust, it changes colour. The darker it goes, the more it's cleaned! Leave it to sit on your wheel for a few minutes and allow it work, then rinse it off with water and voila! Clean wheels, zero scrubbing.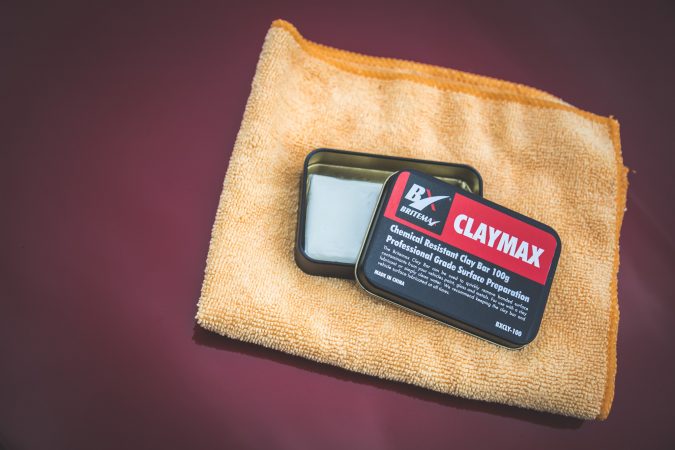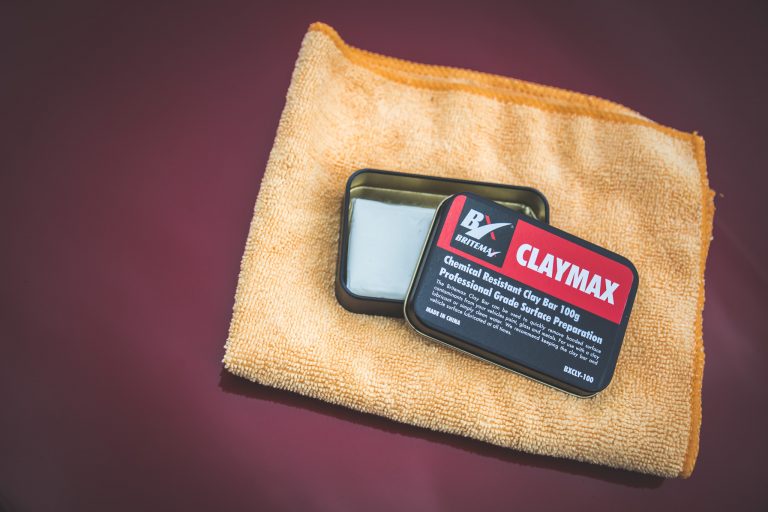 Claymax Claybar
First off, anything that is presented and stored in a little metal tin, is cool. Claymax comes in a tin, adding a bit of old school to the process. It's also a great product out of the packet too. Claybar works as a surface preparer – as you rub it over the panels it picks up everything, even the smallest particles from your paint, leaving it 100% clean and with nothing on it. All you need to do is pull a chunk of clay from the bar, and rub it over the paint using a bit of water as lubricant. Once you've done that, you can then go ahead and protect your freshly prepared paint with another Britemax product!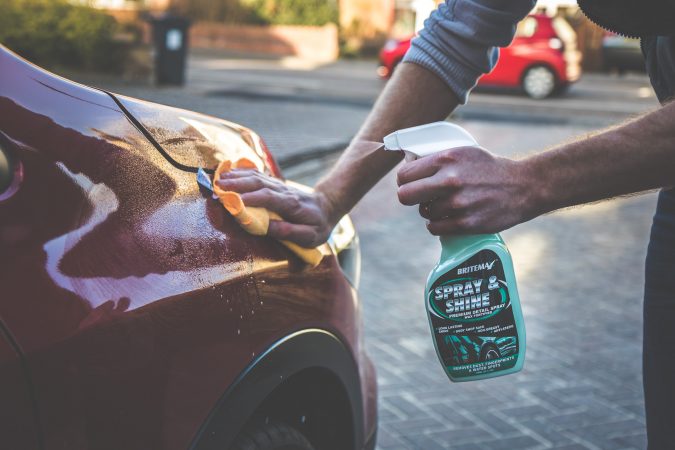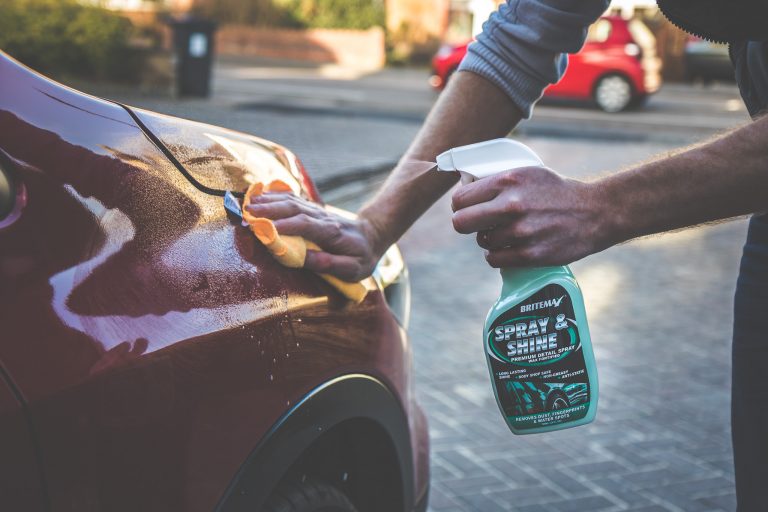 Spray & Shine is Super Handy
Britemax Spray & Shine is a waterless wash formula which can be sprayed directly onto paintwork and wiped clean with a microfibre cloth, basic stuff. It's a staple part of any detailer's kit, and is the ideal product to keep in the boot when you want to top up your shine quickly, and when away from a bucket and soap.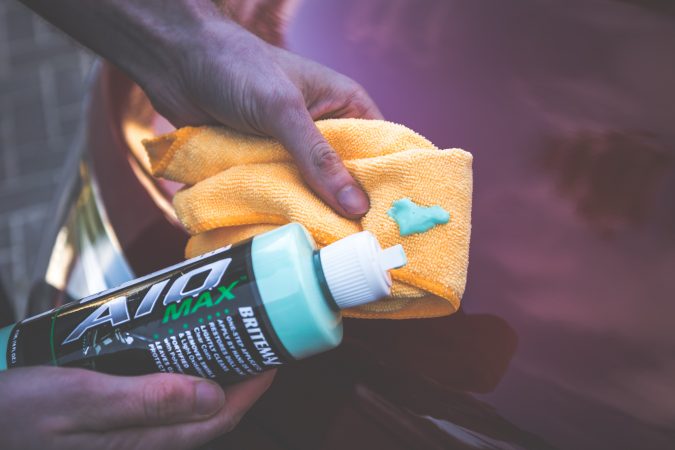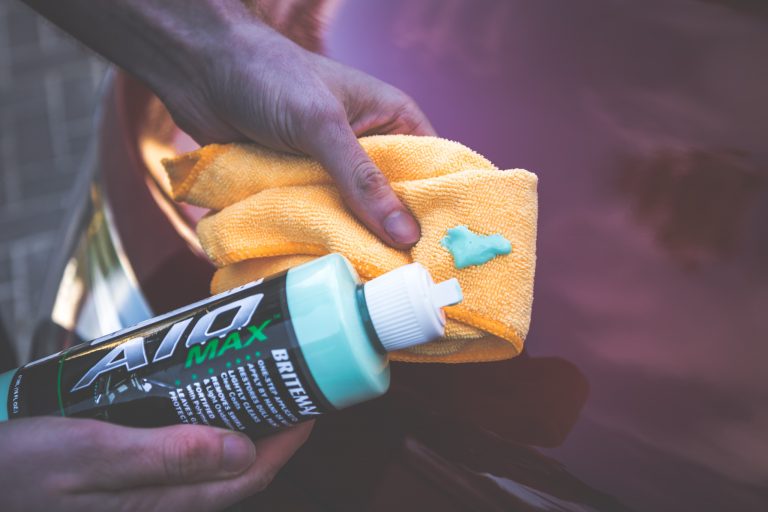 AIO-Wax
The AIO-Wax is for when you have more time to polish your car, so you'd use this instead of the Spray & Shine. Simply apply it to a microfibre cloth, and rub gently on the paint, one panel at a time. Leave it to work for a few minutes, then buff it off with a clean microfibre and boom – super smooth paint with an insane shine.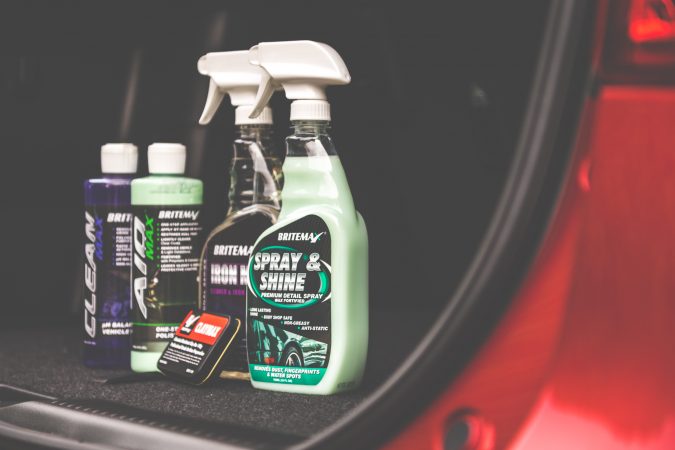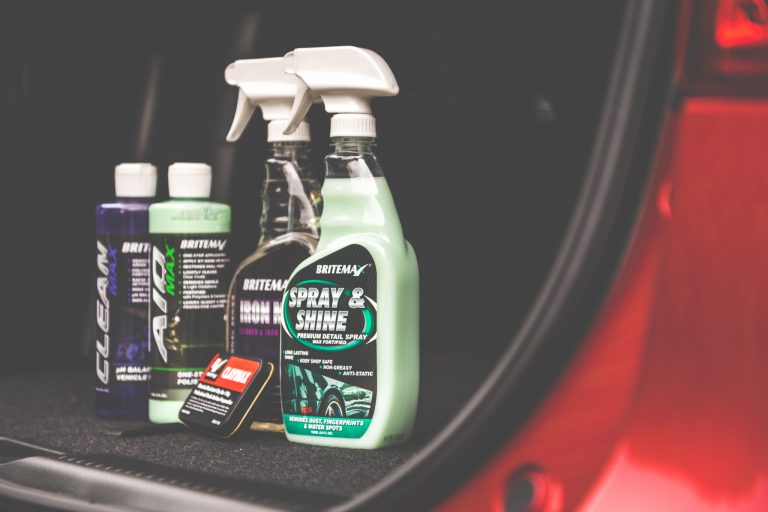 Clean to the Max
Britemax have created a seriously impressive array of detailing products, and after testing a few of them I can confidently say that they'll be joining my small army of products, to be used on a regular basis from now on.