Every stage of advancement in human civilization can be traced back to one material that changed everything. It all began with stone and then bronze, iron, and so on. In the current era, it is carbon fibre. It has helped make everything from cars to planes go faster. This is because of its unique ability to be extremely light while being much stronger than iron or steel.
However, there is also another excellent unintended appeal to carbon fibre and that is how cool it looks. That is why real and fake carbon fibre has found its way into almost everything. However, most of these tend to be more for show rather than utility. The Common Fibers – Leather Carbon Fiber Bifold Wallet, on the other hand, is an exception that makes innovative use of this material to create something really exquisite that can be used on a daily basis.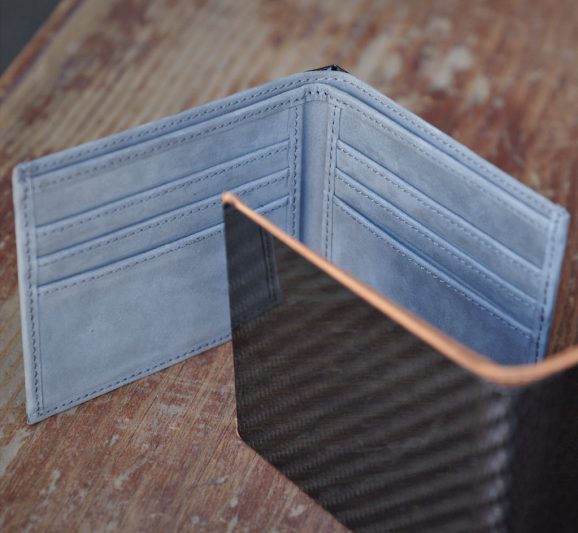 Engineered For Excellence
Wallets aren't a new thing but they almost always suffer from the same issues. The bifold wallet is the classic design that is seen on most wallets and while it is quite good when new, they all suffer from the same flaw. Eventually, the hinge fails and it either gets disfigured or completely torn.
There have been other wallet designs that fold in more than one place but they aren't as practical or good to look at. This wallet from Common Fibers retains the classically beautiful design of a bifold while making sure that the hinge will never fail. The exterior is made entirely of carbon fibre from edge to edge. That alone, however, would not be enough and that is where Common Fibers's technical prowess comes in. They have engineered the hinge into the carbon fibre itself. This is the only such system found in a wallet anywhere and that makes it extremely durable and it won't deform with repeated use.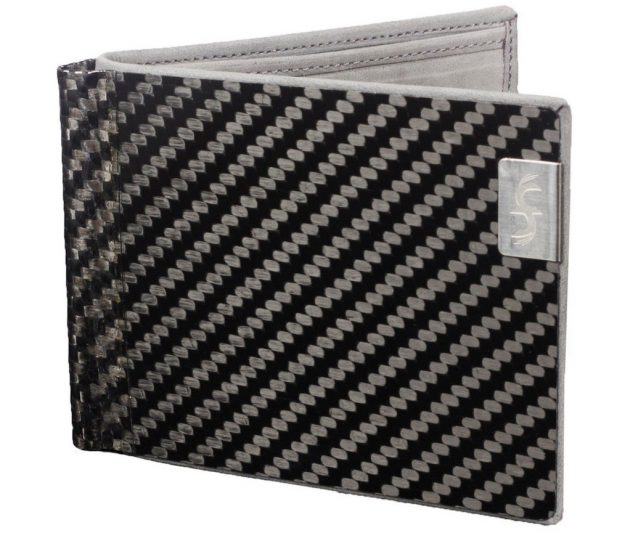 It is also worth noting that the carbon fibre used here isn't some bottom of the pile, second-grade stuff. It is the same aerospace-grade carbon fibre that is used in many of the high-performance parts and devices that are also made by Common Fibers. This high-grade carbon-fibre is paired up with some of the best genuine top grain leather and suede leather and it is available in multiple colours. The combination of the carbon-fibre and genuine leather makes for some really classy looking wallets.
Industry Experience Used To Design And Make A High-Performance Wallet
The question of why no one else has tried making wallets like this might pop up but the answer is pretty straightforward. Carbon fibre while being extremely useful is also extremely tricky to work with. A lot of expertise is required to work with this material and Common Fibers has that in spades. They have a long history of building components and parts out of this material for different applications. This includes supercars as one of their clients is SSC North America, who are the makers of the SSC Ultimate Aero which once held the title of the fastest production car in the world. Common Fibers putting all this experience and knowledge into making a wallet means that they have given us the ability to put a supercar in our pockets. This is as good as it gets as it is the only wallet that I have ever come across with a lifetime replacement program.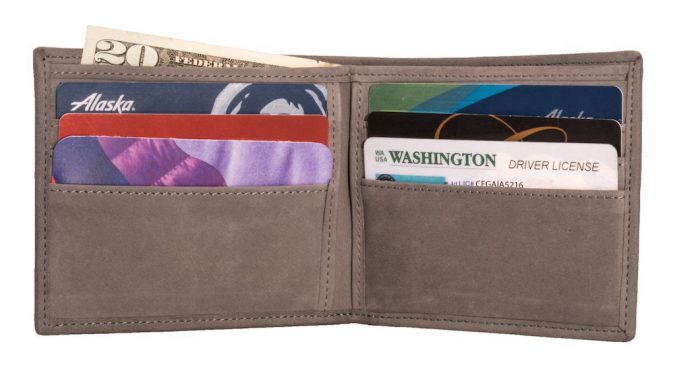 Innovative Technical Features
It should come as no surprise that this is one of the most technically advanced wallets you can lay your hands on. A natural advantage of using carbon fibre is that it makes the entire wallet RFID blocking. This keeps it safe from miscreants looking to commit financial fraud by unscrupulously scanning data from anything with an EMV chip such as credit cards and driver's licences. Functionality is also great with this wallet. Along with the bill slot, it has enough slots for 8 cards. There are positioned three on either side, plus two hidden pockets which really improves the accessibility as well.
The availability in multiple colour options also makes it quite easy to pair it up with the interior of your car to complete that perfect look. All of these are already plenty of reasons to get your hands on a Common Fibers – Leather Carbon Fiber Bifold Wallet so, without any delay head on to their online store by clicking here.