Don't Judge a Book by its Cover
Cowley Manor, a stunning Country House Hotel set in the beautiful Cotswold countryside. Everything about the hotel is completely breath taking, from the 55 acres of meadows, woods and parkland that surrounds the hotel to the décor of the bedrooms inside.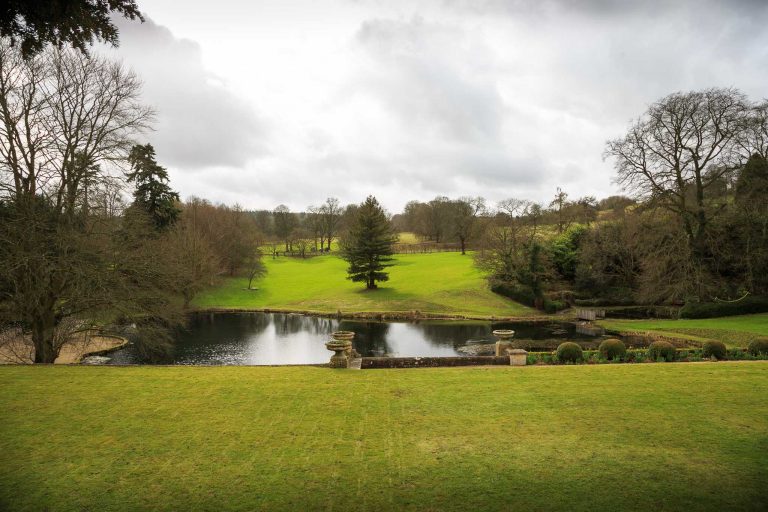 This is one of the best hotels that I have had the pleasure to lay my head in. The exterior of the Country House gives the impression of an old county manor, however looks can be very deceiving because as soon as you step through the doors you are welcomed with a fresh and contemporary hotel with a comforting and relaxed vibe and some awesome quirky features thrown in for good measure.
If Carlsberg Did Hotel Rooms
As you might expect with a house like this, the rooms are pretty huge. They have somehow managed to fit a lounge, dining room, bedroom and study into one room and it still feels roomy. They are really well decorated as well, with some funky design pieces, great colour schemes and good lighting to. The feel in the bedroom is an extension of the whole hotel; a great place to unwind and relax in a lovely setting.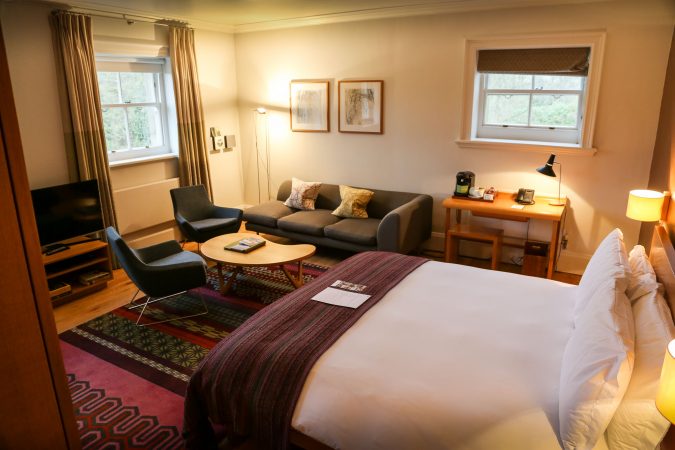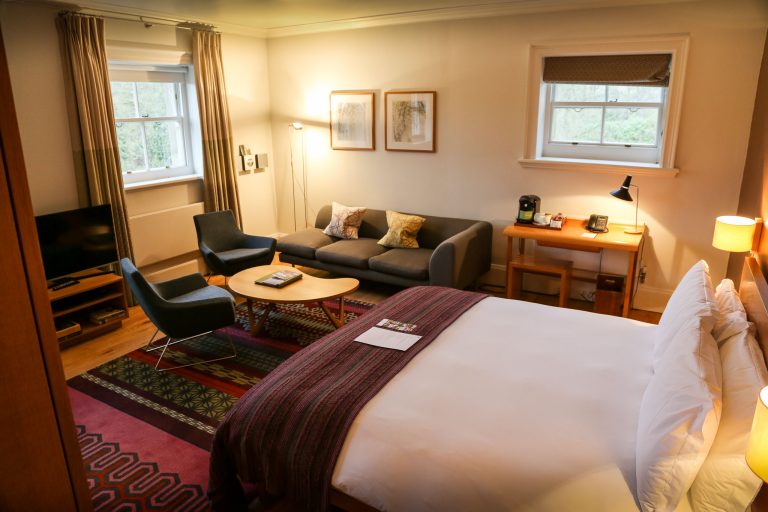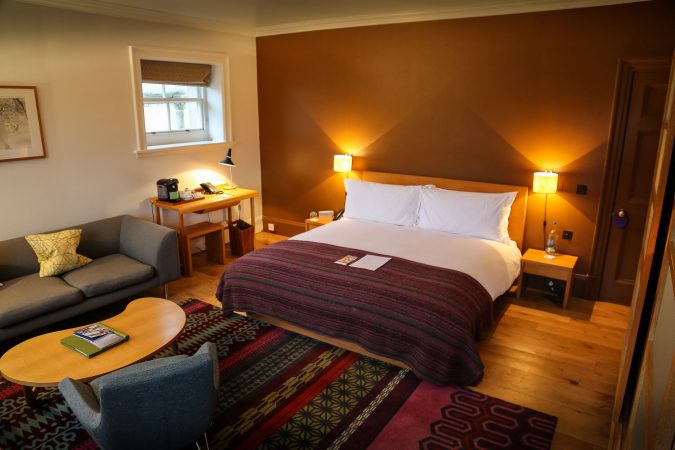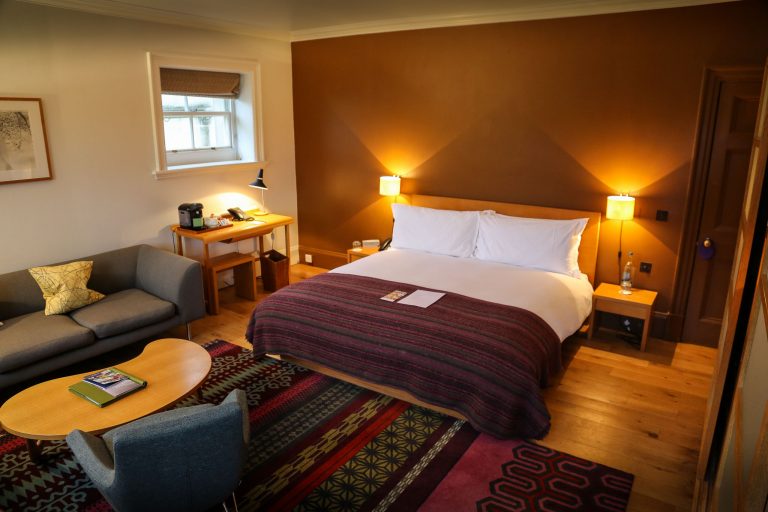 Pretty awesome hotel so far, but what I had seen was nothing on what the bathroom had to offer! To start off with it is literally the same size as the bedroom, a bath greets you in the middle of the room, then moving through the room there is then a wash area and then behind this is a walk through shower! It's like a human car wash, walk in one side – shower – walk out the other, seriously nuts. To compliment this luxurious suite there were some lovely oils and lotions. I'm no expert when it comes to these things but they smelt great and made me feel pretty pampered.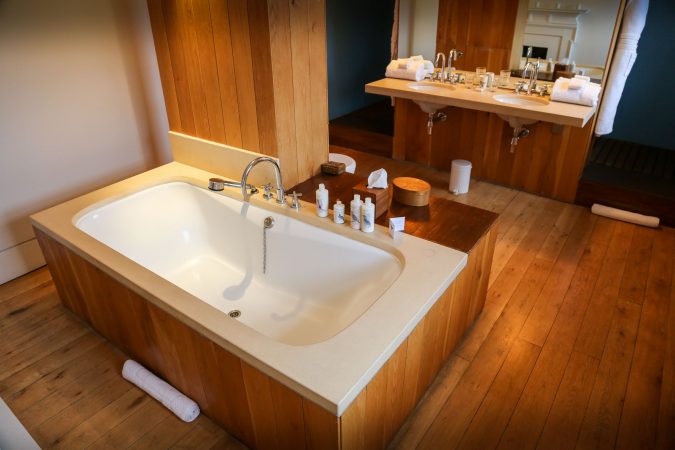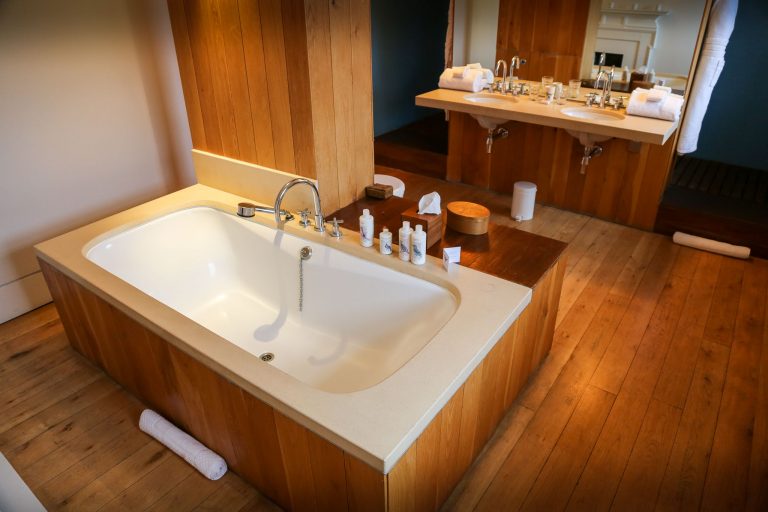 So once you have taken a long soak or a walk through the shower and you are feeling thoroughly relaxed, it's time to take in the view from the windows. Incredible! Nothing but the stunning British countryside. My room looked over the garden terrace and the lake in the grounds; I could've stood there for hours just listening to nothing but the birds and the gentle breeze through the trees.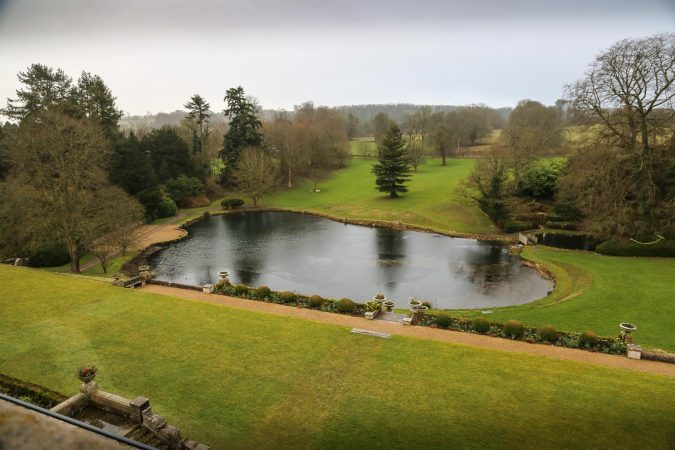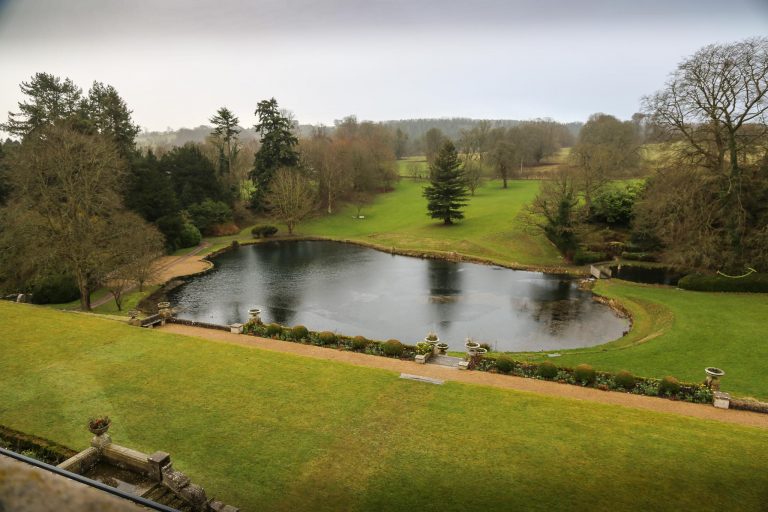 As if all of this wasn't enough the room also had some pretty cool extras such as a Bose sound system, a well-stocked mini bar and a premium hot drink machine which made a cracking brew.
The Cherry on Top
So on top of a stunning setting, awesome rooms and a great vibe, the hotel also has a Spa with indoor and outdoor pool, a funky restaurant, multiple sitting rooms, event facilities, a billiard room and even its own Boutique style shop. I'm literally at a loss as to how this place could get any better.
So in short, if you are looking for a great place to stay in the Cotswolds with plenty of character, stunning grounds and the most welcoming of welcomes then look no further, it's Cowley Manor.