Charging a car battery is somewhat of an unknown for many people as different cars can have different types of batteries and there is the whole playing with electricity thing that makes car-owners think twice before embarking on charging their car batteries on their own.
However, it is mostly due to the lack of a convenient way of charging batteries that people prefer professional help. The CTEK Pro Battery Charger MXS 10 bridges that gap and provides a convenient and effective way of charging many different types of car batteries. I gave it a try on our Audi R8 from our project and here is an account of how it fared.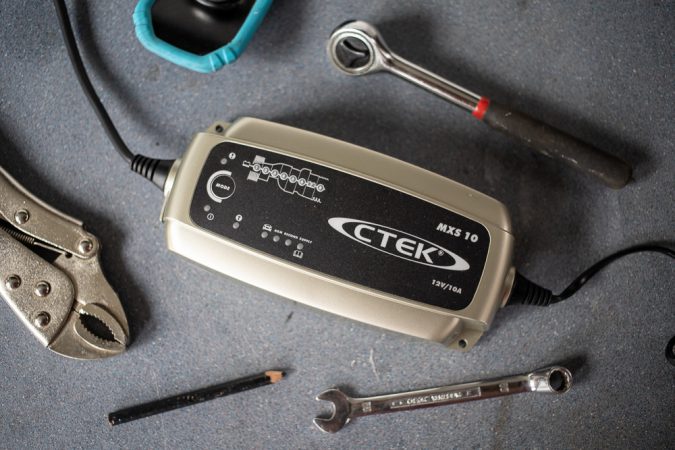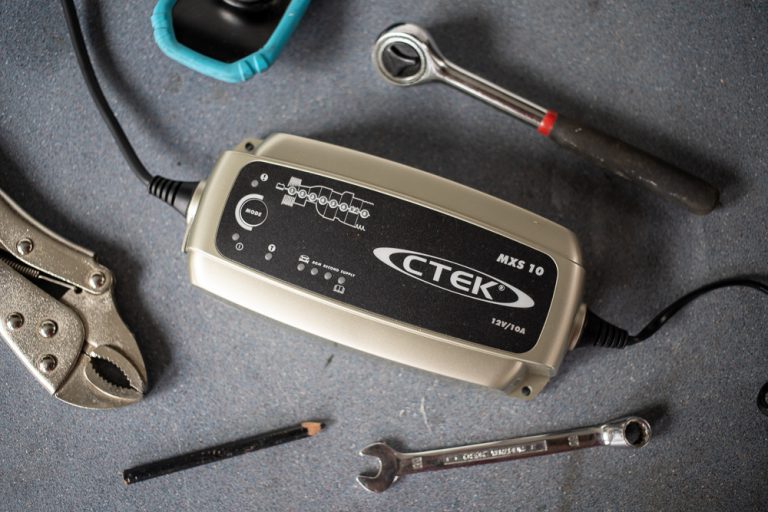 A Very Useful Battery Diagnosis System
Measuring voltages and currents to figure out the current health condition of your car battery isn't everybody's cup of tea. Even if these values are normal, they don't always provide a reliable picture of the present condition of the battery.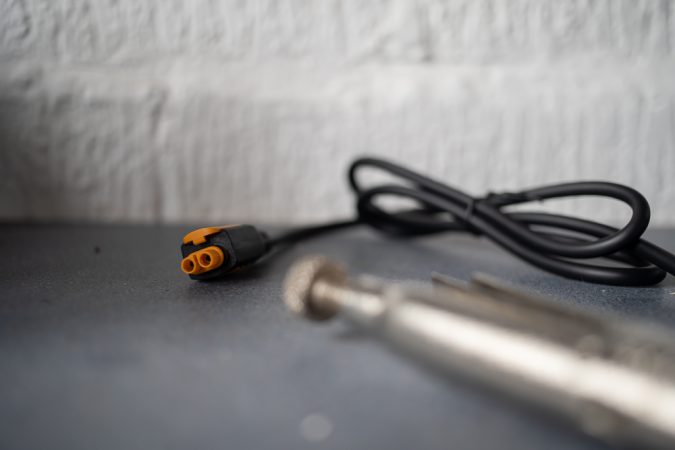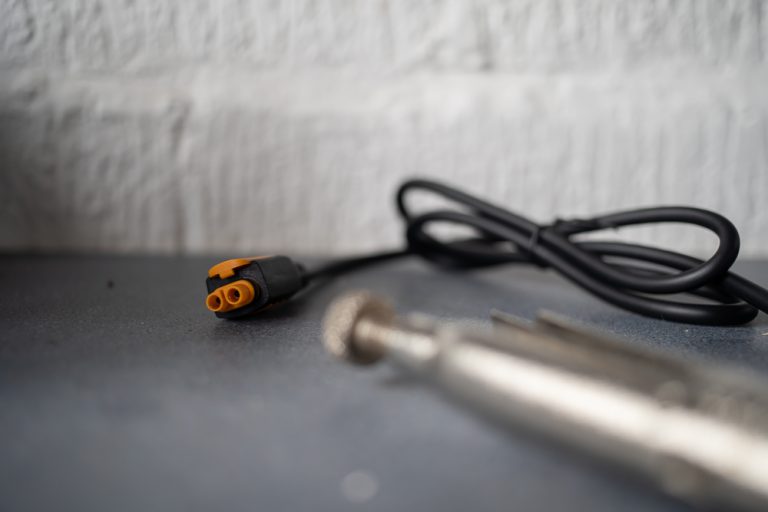 This battery charger provides an easy diagnostic system that checks the battery to see whether it can be recharged and how good it would be when it comes to retaining a charge. It also comes with an innovative recondition mode that will restore and recondition batteries that have been completely discharged.
Conveneint and Hassle-free Charging
There are plenty of car battery chargers on the market but they generally need to be fiddled around with before they can be used. Usually, the current values and battery capacity have to be selected which creates the possibility of making errors and possibly damaging your car battery in the process.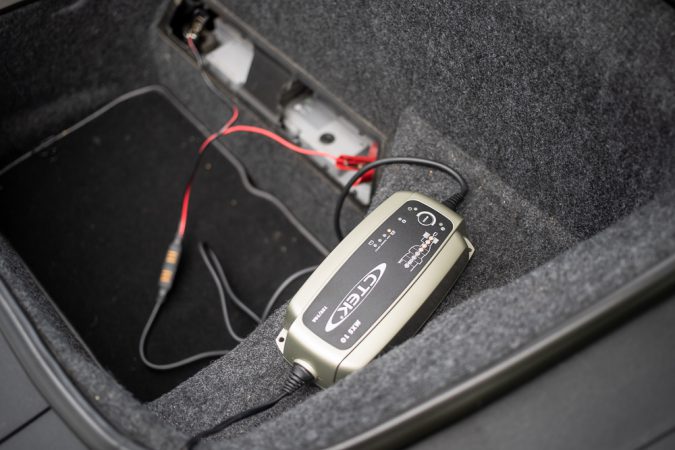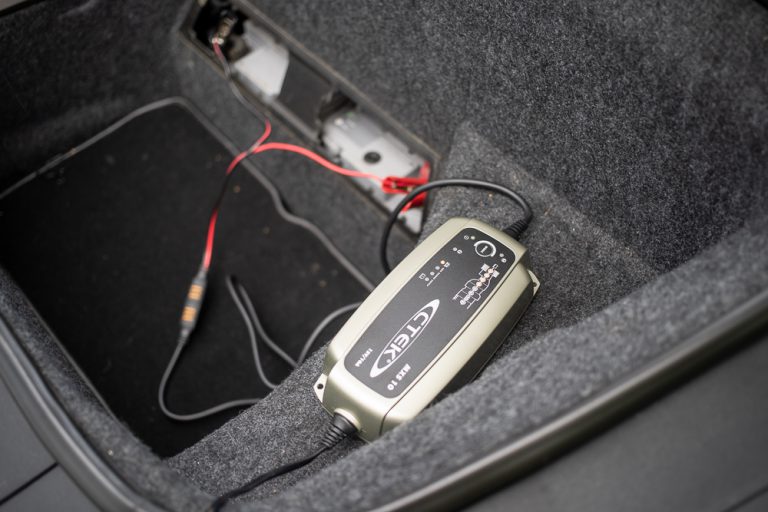 The CTEK Pro Battery Charger MXS 10 is a fully automatic charger and all you have to do is connect the clamp connectors to the battery terminals and it will figure out the rest. You just have to ensure that the battery capacity is between 20Ah and 200Ah (this info is clearly written on the battery and 99% of car batteries will fall into this size of battery). It hardy took me a minute to hook everything up and get the battery charging on the Audi R8.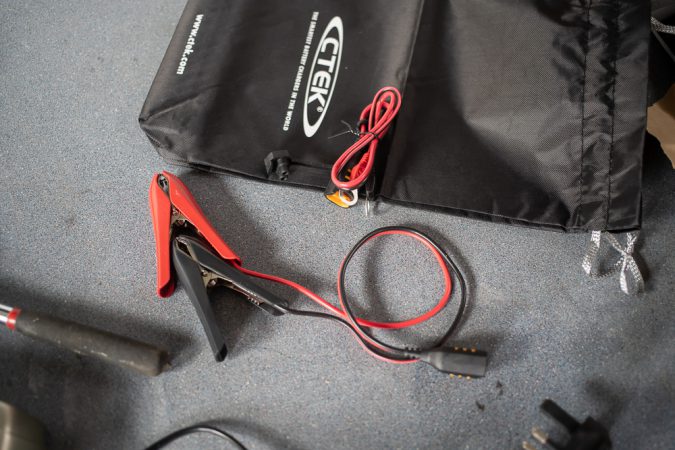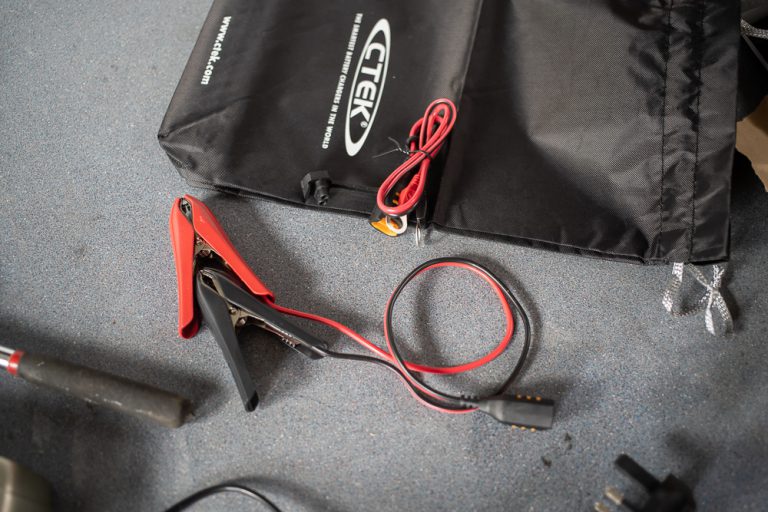 The winter program makes it quite convenient to charge batteries even when it is very cold. The AGM option is another handy feature that can prolong the life of stop/start batteries. It is also capable of maintenance charging batteries up to 300Ah.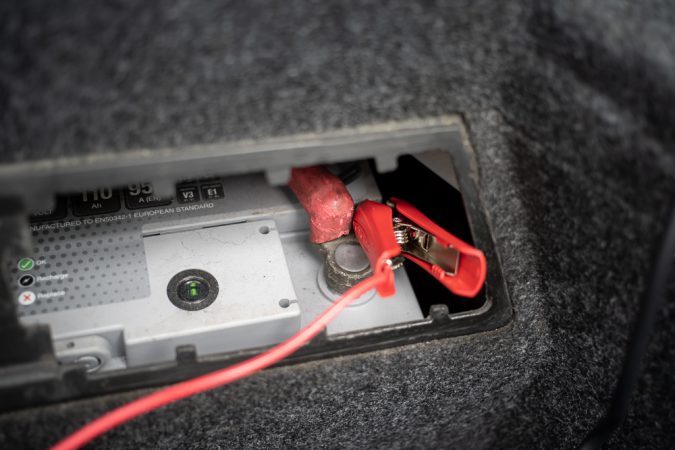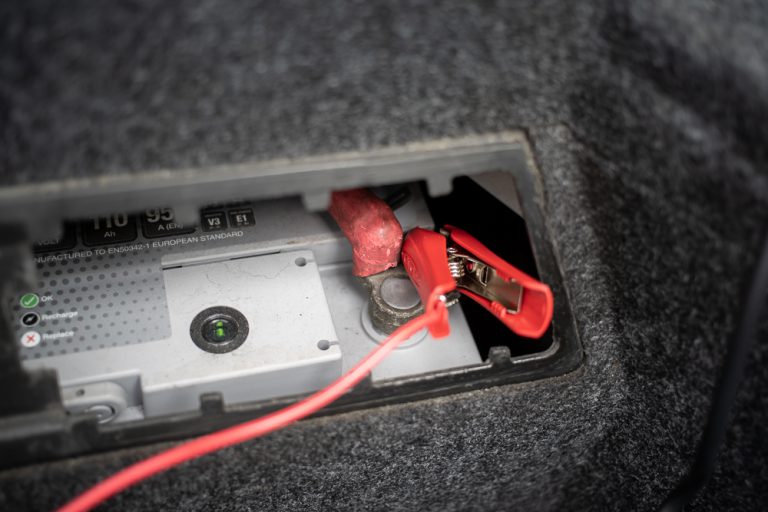 Very Safe To Use
Safety is the biggest concern most people have when it comes to car batteries and with good reason. Everything from electric shocks to exploding batteries is a possibility if the battery is mishandled. Thankfully, with this charger, chances of such mishaps are completely eliminated. The charger itself is splash and dustproof and its clever design provides a spark-free operating experience.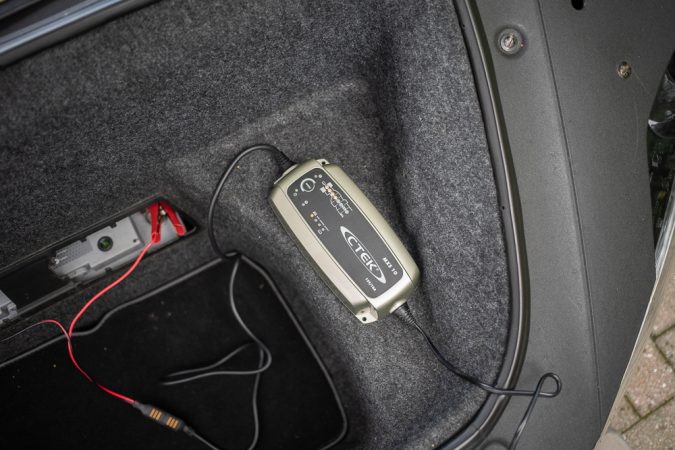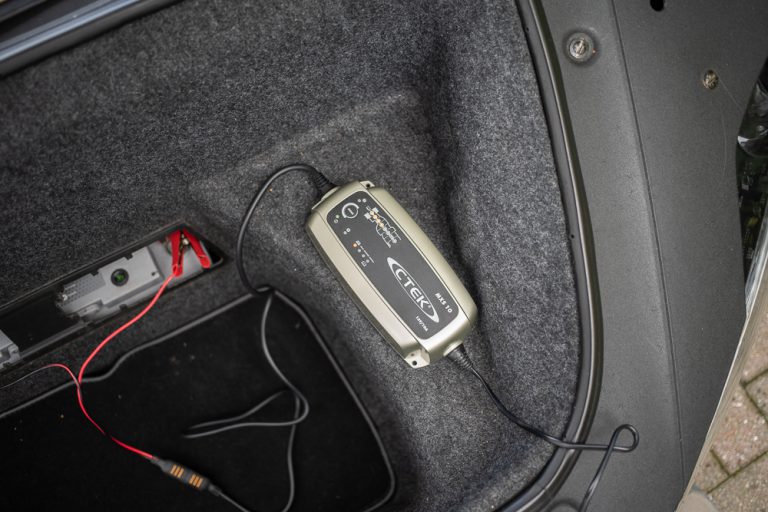 It also comes with many in-built safety features such as being short-circuit-proof and reverse-polarity protected. The temperature sensor also ensures that the optimal amount of current is delivered without overloading the battery. In all, I had a very satisfactory experience with this charger as I was able to get a good read on the health status of the Audi R8's battery and top up its charge in a really easy manner.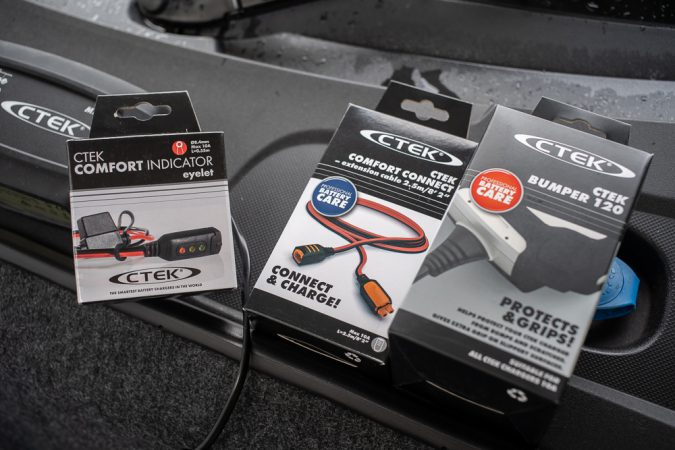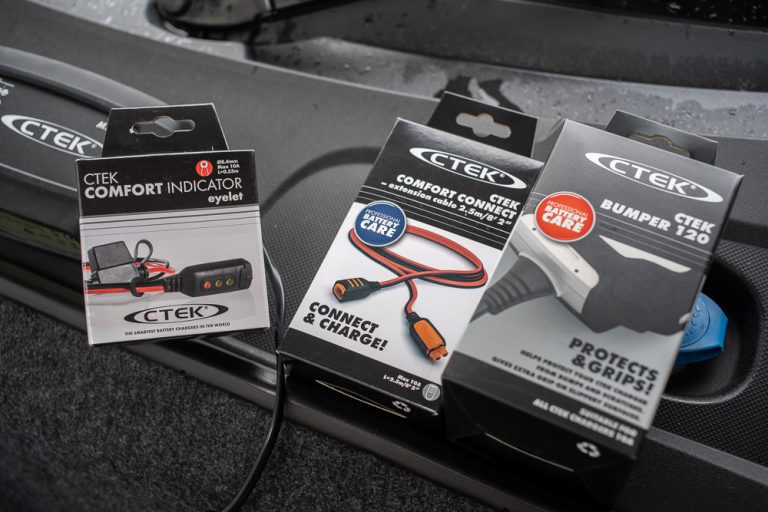 It also sports excellent build quality and comes with useful accessories such as a rubber case for the charger and extension cable, which make it very practical to use no matter the distance from the plug socket.
The comfort indicator eyelet can be bolted onto your battery and will show the current battery status of the car using a traffic light system and also allows for quick plug and play connection with the charger. This is great for those that store the car more than they drive it.
CTEK Pro Battery Charger MXS 10 is definitely a must-have device for anyone who owns anything with a rechargeable 12-volt battery inside it. The main benefit of the MXS 10 is that it can charge up to a peak power of 10 AMPs meaning it is great for fast charging bigger batteries like the Audi R8.