Tyre inflators are as simple of a concept as it gets… A pump that pressurises air to inflate something, like a tyre, for example. But what's commonplace can always be refined to make it just that bit easier and more intuitive to use. Thus, why CYCPLUS's A8 electric tyre inflator and air pump makes for such a compelling buy. It's all that you need in an inflator-slash-pump, now wrapped up in a sleek package.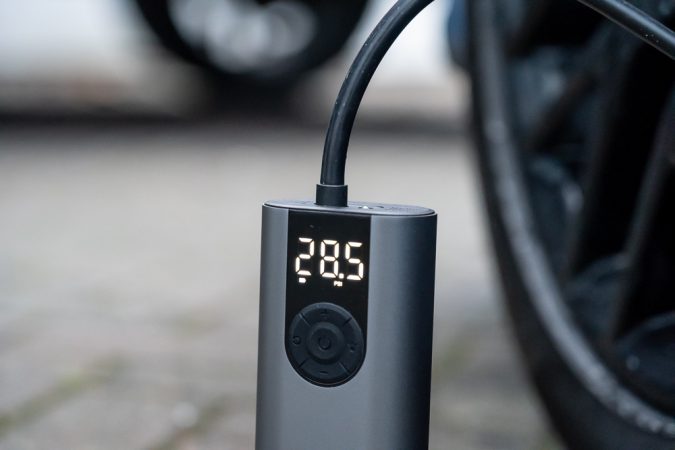 While not a heavy-duty inflator unit, it's been designed to work well with passenger cars, motorcycles, bikes, or even smaller crossovers. The CYCPLUS A8 is a fantastic little tool for a quick air top-up, and generally maintaining the air pressure to a T. You may also use the CYCPLUS A8 to pump up items other than tyres with great ease. Such as, blowing up and filling up balls, and whatnot.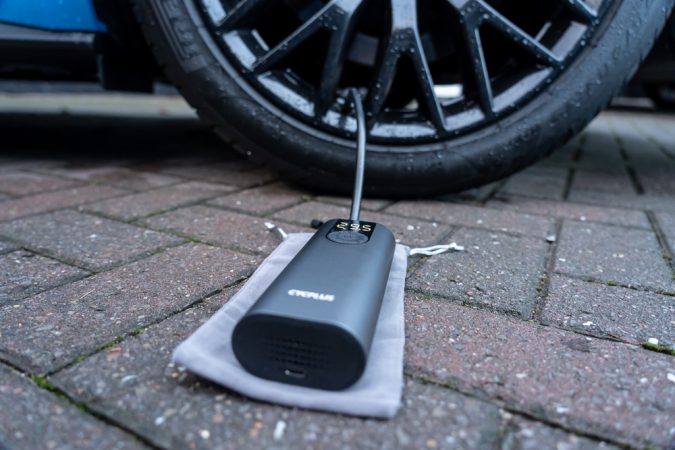 It's the perfect companion to have around in your garage or shed, primarily for home use, as well as the effortless day-to-day servicing of your car. The CYCPLUS A8 could aid you to keep on top of your car's tire pressure at all times or filling in those slow leaks. And, it can allow you to adjust or modulate air pressure on the fly more accurately.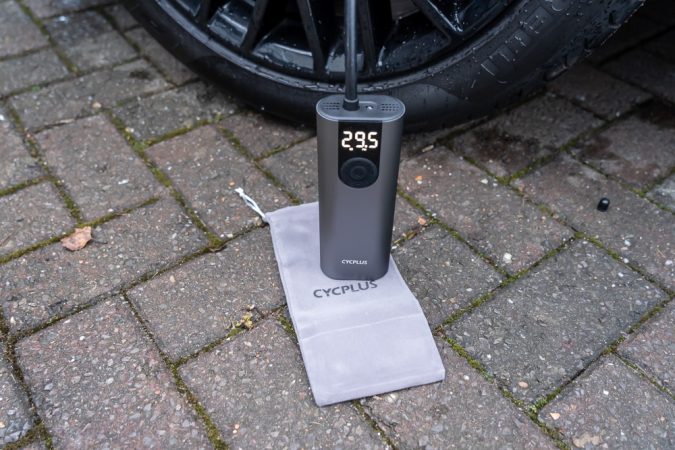 Rock Solid Build Quality, Compact In Size
With a maximum pressure rating of 150PSI (around 10.34 bar), it should be able to work seamlessly with a lot of tyres or inflatable items. However, it's a fairly compact device and might not be the perfect tool for larger vehicles. For instance, vans, lorries, buses, and the like. In addition, it can't inflate vast sums of air at a time, such as filling up an air mattress, rubber boat, or massive balloons. But for working on bikes and passenger cars you can't beat this device.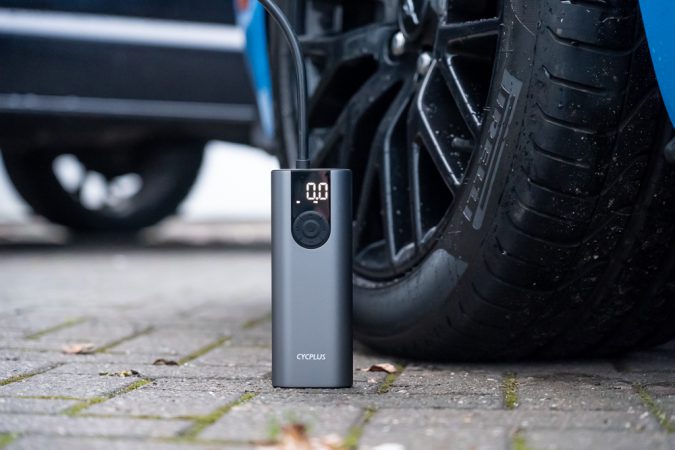 For what is otherwise a firmly utilitarian product, the CYCPLUS A8 has a lovely metal finishing on the exterior. That should hold up well to scuffs, impact, and the test of time. Since you'll be staring at the inflator-and-pump often, you'll be glad for its inclusion of a crisp and clear LED display. Speaking of, this is how you'd interact with the device, and you can set the desired air pressure.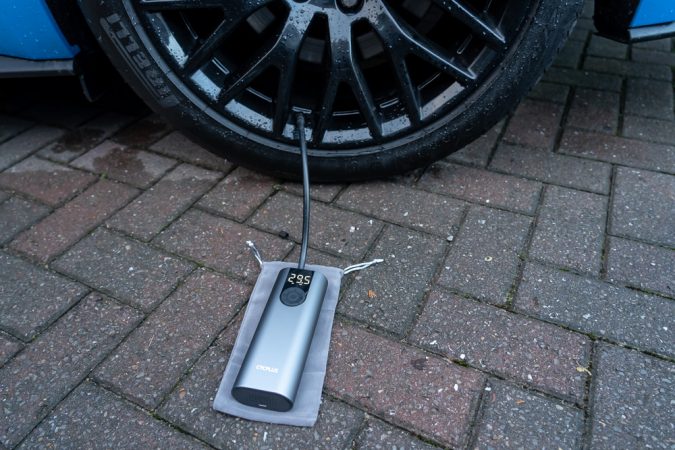 Making An Easy Task Even Easier
Then, just a press of a button will get it going, and it'll start pumping. Once your designated pressure is met, there's an automatic cut-off to switch the pump off. This is a standout USP when compared to most other electric air pumps, which requires you to manually keep an eye out to know when it's full. In addition, there are 5 modes that you can set for the pump to control the air pressure to: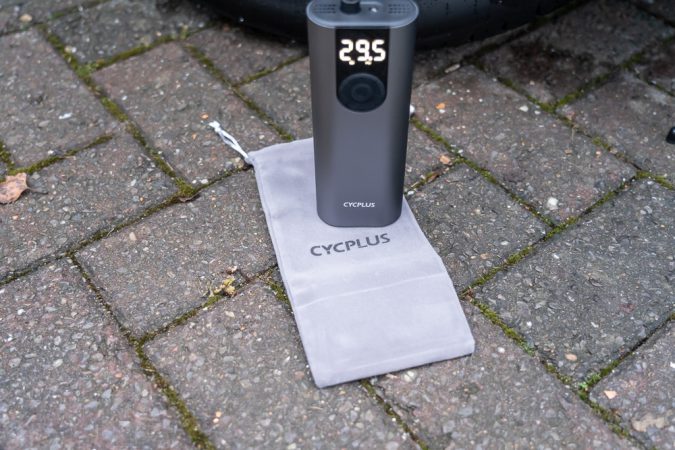 Car – Less than or around 3 bars
Bicycle – Less than or around 65PSI
Motorcycle – Less than or around 3 bars
Ball – Less than or around 16PSI
Custom – Upto 150PSI (this is for other inflatable goods, or if you'd like more granular control over the air pressure)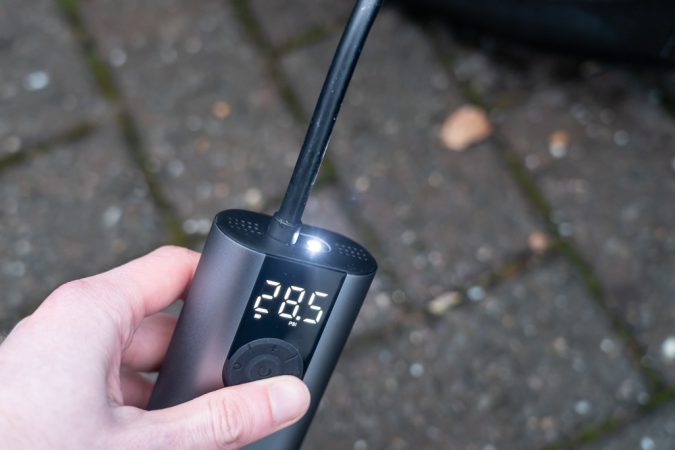 The tubing terminates to a Schrader valve, so it should be able to work with most tyres from the get-go, without needing additional adapters. The tube itself is decently long and flexible, which is a most welcomed addition for valves located in hard-to-reach spots. It can be easily screwed into the pump or removed when not in use. Elsewhere, there's a bright LED light for emergency, night-time refills.
At the very bottom, you'll then meet a USB-C port to charge up the 2,600mAh battery. Which, mind you, lasts for a lot longer than you'd typically expect. So, what does it cost? Typically, you're looking at £80, but it's now down to around £55 as of writing this. Even at the top-end of the price range, the CYCPLUS A8 is a brilliant tool, which packs a much heavier punch than its tiny size might suggest.
AI Car Expert Thinking 

.

.

.