As fun and intensive as cycling can be, there's no doubt a distinct lack of information that you get as a cyclist. Compared to a car or motorcycle, you won't find a speedo – or gauges and readouts of any kind – fitted on most bicycles. And even when they do, it seems more like an afterthought that you'd have to opt into. If that's the case, then why not get the very best out there, such as CYCPLUS's M2.
You might dismiss this hockey puck as just another pointless accessory at first. But it's only when you start using it that the benefits become apparent. The CYCPLUS M2 is a portable GPS computer as well as a display for your bike. Tack it onto your handlebar, and you could immediately preview your speed and other data. These include the altitude, average velocity, gradient, trip monitor, odometer, and more.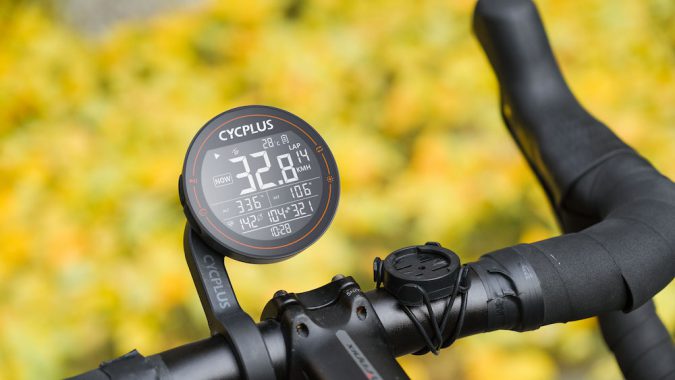 All of which tracks quite accurately, too. This is thanks in no small part to a UBLOX chip that supports tracking from four distinct GPS systems around the world. In addition, the CYCPLUS M2 features a set of beefed-up antennas to ensure greater accuracy, with minimal latency in data delivery. If you don't find being able to know where you are quite appealing enough, there's also health tracking built-in.
More Than Just A GPS
With CYCPLUS's offering of heart rate monitors, as well as speed and cadence sensors in hand, you're able to sync this up to the M2. On the 2.5-inch LCD screen, you can view your heart rate, cadence and speed, and power. On top of that, you don't even need to buy from CYCPLUS's accessories. The M2 is compatible with ANT+ sensors, so you could synchronise data from your Garmin or Fitbit trackers.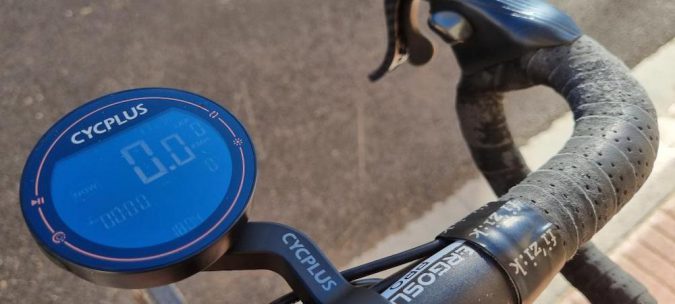 Once that's done, you could choose to upload this data, and either analyse or share it with others. All it takes is downloading XOSS onto your phone, and pairing it up with the M2 through Bluetooth. This lets you keep logs of your cycling excursions through services such as Strava. Or, perhaps use that data to aid you in your training regime, and thus find coaches using platforms like TrainingPeaks.
Just to give you an idea of the breadth of ability that the CYCPLUS M2 could manage, here's a quick rundown of some of the things that it can compute and display:
Altitude
Gradient
Ascent
Odometer
Trip Time
Trip Distance
Temperature
Laps
Clock
Current Speed
Maximum Speed
Average Speed
Cadence
Power
Heart Rate
Small, But Mighty
As for the physical form of the M2, it's a fairly compact and featherweight unit that wouldn't distract you from your bike ride. It's just 68g in mass and only 69mm across in diameter. Despite that, there's a decently large 1,100mAh battery in there. Given how few pixels it has to power on the otherwise sharp and bright display, a single charge can last up to 30 hours of use. Charging it up is just as easy.
There's an additional backlight that you can toggle on or off, which is appreciated whether you're on a night-time run. Or, need to read the screen effortlessly under direct sunlight. Ensuring that the M2 could take a beating is IPX6 water resistance. For around £70, the M2 is among the most featureful and impactful GPS-slash-health-trackers out there. It's more than a worthy companion for your bike.