Dacia might seem like a fresh new brand, but they've been around a while. They had limited success with their vehicles some decades ago. Now under Renault ownership, the Romanian brand aims to take on the UK vehicle market by storm. How? By offering a range of no-frills cars that are cheap to buy and have Renault's reliability. To target younger and urban markets, Dacia unveiled a model called the Dacia Sandero Stepway. In a nutshell, the car is a supermini but looks more like a compact crossover SUV. There's no denying it wants to take on cars like the Skoda Yeti and the Suzuki SX4.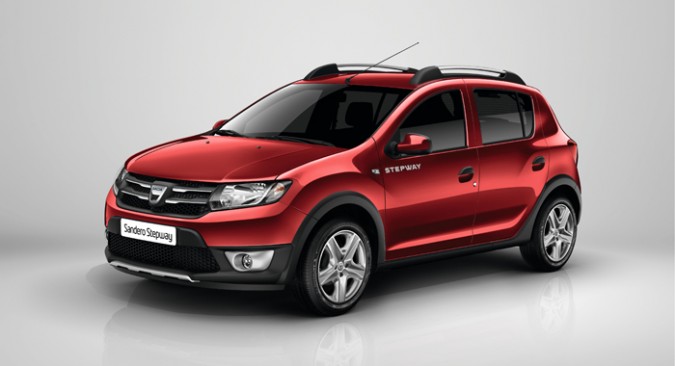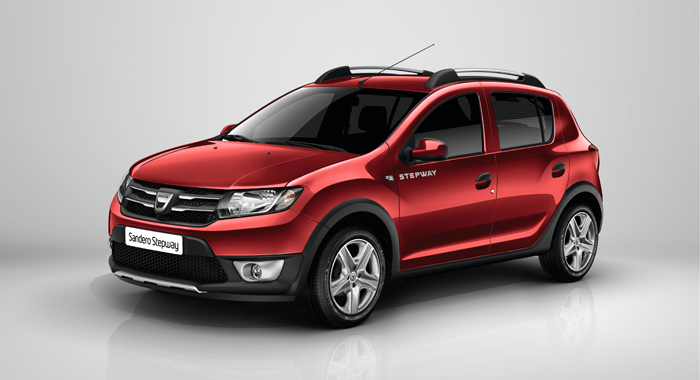 While the Dacia Sandero Stepway is cheap, is it also cheerful? Find out by reading today's review:
Chunky Off-Road Design
One of the reasons the Dacia Sandero Stepway will attract buyers is down to its looks. Unlike the conventional Sandero, the Stepway boasts a more rugged style. Without a doubt, this car has its sights on today's urban explorers. In other words, people that like going camping or doing outdoors activities. Except they are folks that don't partake in traditional off-roading. The Dacia Sandero Stepway is a crossover that looks capable and hardy.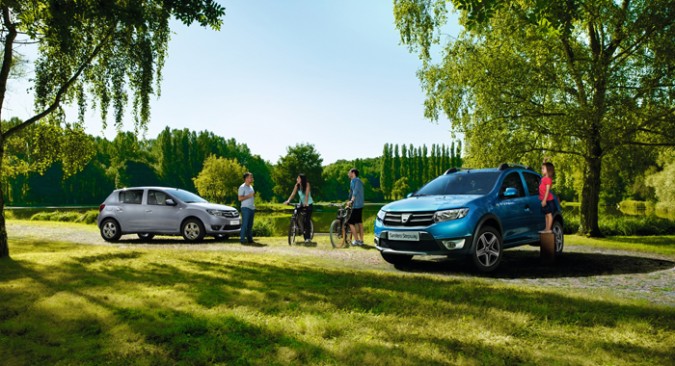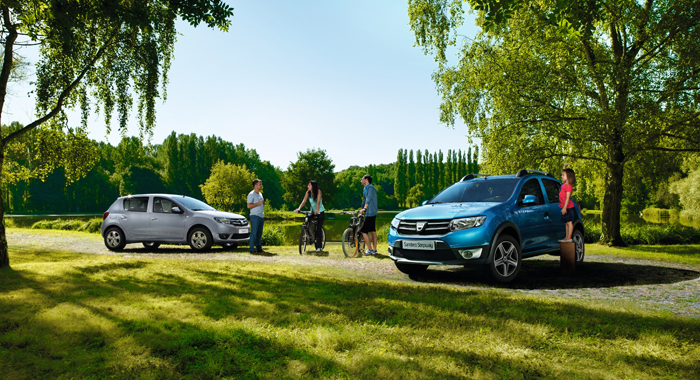 Under The Bonnet
The important thing to note about cars in this sector is they have engines you'd likely find in a city car. What you won't get are 300hp monsters that have plenty of power. What you do get is adequate performance and top fuel economy in a compact form. The Dacia Sandero Stepway comes with two engine choices. The first is a 0.9-litre turbocharged petrol unit that also gets used in the Renault Twingo. It outputs 88bhp and offers combined fuel economy of 52mpg.
The other option is a 1.5-litre turbodiesel. Again, another Renault-sourced engine, the dCi offers the same power but higher fuel economy. In fact, it boasts an impressive 74mpg combined. The dCi engine also offers low CO2 emissions of 98 g/km. That means car tax will be super-cheap for this combination! Both engine choices get linked to a 5-speed manual transmission. At the time of writing, there is no automatic gearbox option.
Good Handling For City Driving
The Dacia Sandero Stepway is a car suited for those that live in the city or the suburbs. If you want a 4×4 off-roader, this is not the car for you! Drive this car on extreme terrain and you'll probably kill it and yourself in the process. Still, the Stepway isn't a car aimed at such a market. It's more for people that live in urban environments and want a practical supermini. For that purpose, its handling prowess is suitable for the task at hand.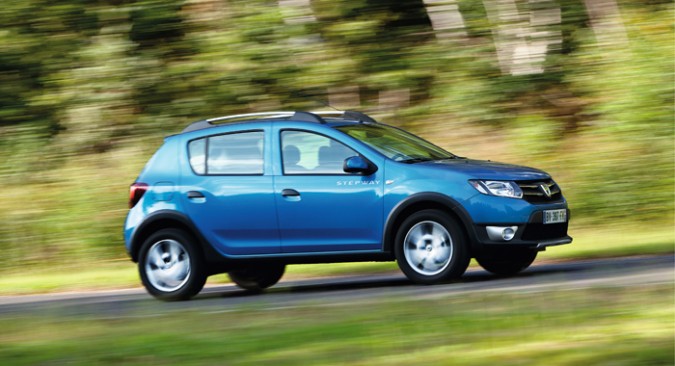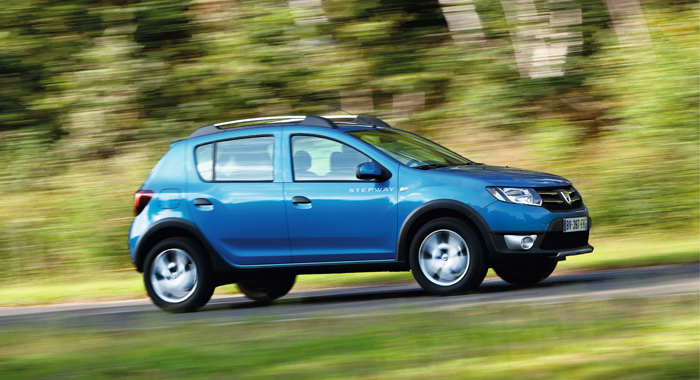 Are you a car enthusiast? If so, you could always improve the handling with an aftermarket suspension kit. Having taken one for a test drive, it's unlikely you'll feel compelled to do that if most of your driving is local.
Dacia Sandero Stepway – Good Reliability
Some of you might start moaning about how Renault cars are unreliable and are of poor build quality. It might surprise you to learn that Dacia's build quality is good. Especially when you consider this is a "budget" car. The engineering input comes direct from Renault. Everything else gets designed and built in Romania by Dacia themselves.
I've not heard of any issues from long-term Stepway owners. So far, so good! Even if you bought a used model from Autoworld, you can expect many years of happy motoring. The Dacia Sandero Stepway isn't a car you'd expect to leave you stranded.
No-Frills Approach To Equipment
You might not think it, but it's unlikely you will use most of the standard equipment that comes with your car! With that fact in mind, Dacia has been able to present a car that offers a no-frills approach to standard kit. Still, that doesn't mean everything is an optional extra. There are some luxuries that you get as standard on the Dacia Sandero Stepway! For instance, the Ambiance trim comes with electric front windows and front fog lights. All models come with roof bars for added practicality.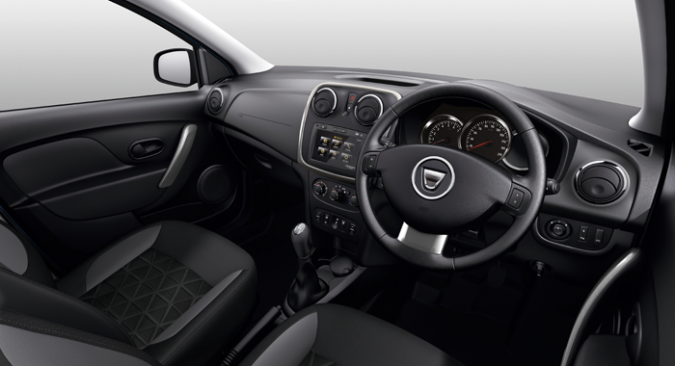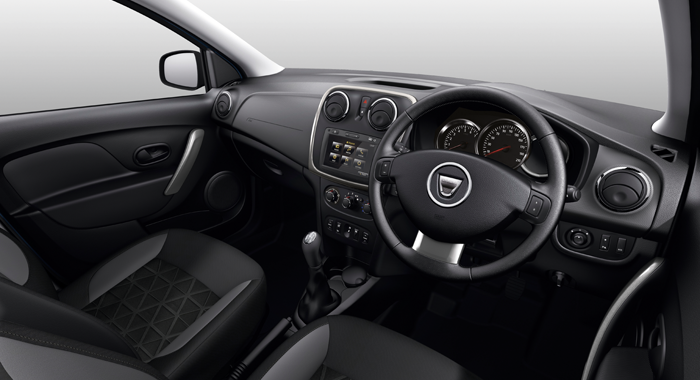 Inside the car, one can also enjoy a radio/CD player with Bluetooth connectivity. Front and side airbags along with ESC make the car safer on the road. The other trim, the "Laureate", comes with air conditioning and electric heated mirrors. The standard CD player isn't there. Instead, you get an infotainment system with a touchscreen display. It also boasts satellite navigation. The latter is something most of us consider a necessity these days rather than a luxury!
What you won't get on either trim are lots of gadgets and technology like lane assist. But, what do you expect when you are buying what is essentially a low-budget vehicle? To be honest, most people will be happy with the standard equipment on offer. Especially in the range-topping Laureate trim.
Spacious Interior
As a larger supermini, the Dacia Sandero Stepway boasts plenty of cabin space. That makes it both comfortable for passengers and a boon for carrying large amounts of cargo!
Believe it or not, the seating arrangement is both comfortable and practical. One of the reasons more of us are buying the Stepway is because it offers so much space. One driver plus three adult passengers will have plenty of legroom and space.
But what about when it comes to transporting things like boxes, animals or other cargo? The boot offers a load space of 320 litres. This goes up to around 1,200 litres when the rear seats get folded down. The Dacia Sandero Stepway offers more boot space than its main rivals.
Clutter-Free Interior
Last, but not least, the centre console and dashboard have a good layout. It doesn't look like the cockpit of a commercial airliner. Controls are few and far between. That makes it easier for drivers to manage various aspects of their car from the interior.
Another bonus is that the cabin offers good all-round visibility. So, to answer the original question: yes, the Stepway is cheerful!