Today bespoke automotive maker David Brown has released 'Best of British' images for its rather exclusive (and expensive) Speedback GT and it looks rather good. Finished in the colours of the union flag, the new models look rather special, I'm sure you'll agree.
Why is it so Exclusive?
Well to answer that question simply, not many will be made. These cars are completely bespoke and although they feature state-of-the-art technology, they are produced using old-school coachbuilding techniques. This means it will take a bit of time to put all 142 body panels together and the company is set to build 6-10 cars… a year. Yup, that's not even one a month.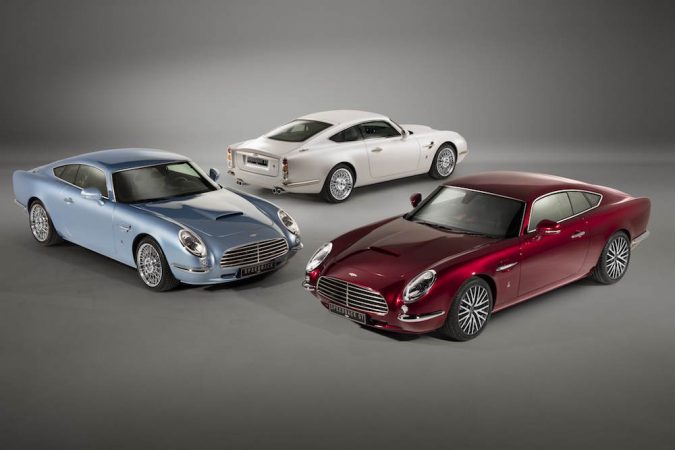 It should be worth the wait though as you'll be getting a car inspired by yesteryear but with the underpinnings of a modern car. You'll also be getting 5.0 litre V8 supercharged engine producing 510 bhp and 461 lb of torque. 0-60 mph comes in 4.6 seconds and the top speed is a limited 155 mph – spoilsports… Oh the price? That is a mere £495,000 and that is BEFORE taxes…
"I'm so proud of the team who have achieved so much in such a short space of time," said company founder David Brown. "It's an amazing feeling to be delivering production-specification vehicles to their delighted new owners. It was a fantastic coincidence to have three cars finished in red, white and blue finished and together at the same time for the photoshoot and just epitomises that David Brown Automotive really does represent the best of British automotive craftsmanship too."