Dell 27 Ultrathin S2718D
Continuing from the recent monitor review on the Philips Brilliance 328P, here's another entry into the premium monitor market: the Dell Ultrathin S2718D. If there ever was a monitor that perfectly encapsulates the phrase 'dress to impress', this is it. Currently priced at £500.
Much like the 328P we reviewed last time, the S2718D is made for a similar crowd. Unlike the 328P though, the S2718D focuses on something else, and Dell pits a lot on its ability to attract buyers with this particular selling point. Do you see it yet?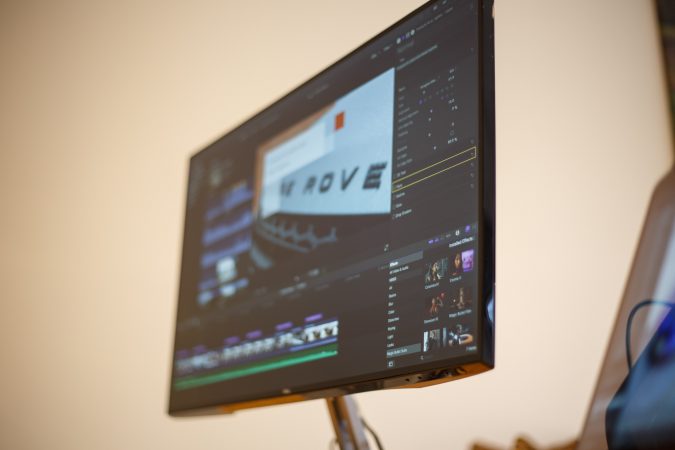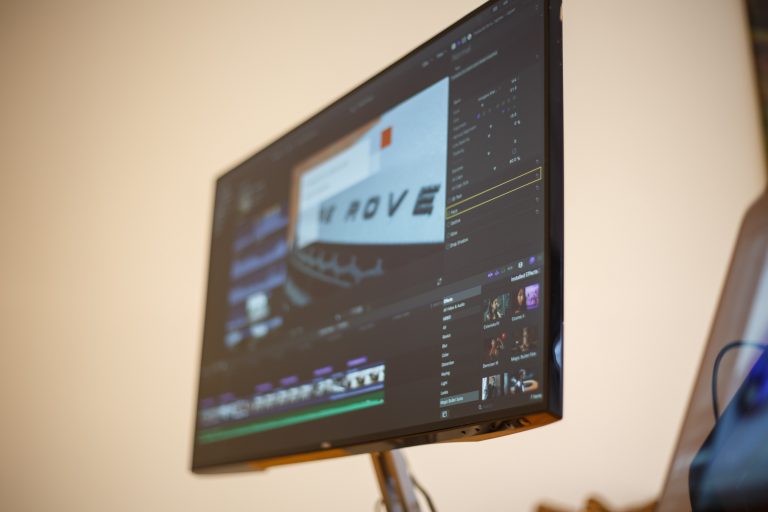 Indeed, it's right in the moniker, 'Ultrathin'. The absolute thinness of this Dell monitor, along with its absence of a bezel nicknamed InfinityEdge display, is what will bring buyers to it. This is a disparity from the Philips monitor we had a look at before, as that monitor is discreet and understated in its aesthetics.
Of course, the appearance wouldn't matter if it can't keep the buyers' attention. So, is the S2718D all show and no go? Or does it a punch underneath that fancy suit?
The Aesthetics
I think the appearance leaves little to be said. The absolute thinness of the paired with the extremely slim, almost non-existent bezels of the monitor truly accentuates the contemporary beauty of the S2718B. If there's a monitor out there that should garner praises for its striking looks, this is it.
In fact, it looks almost futuristic. But Dell has done years ago, way before when bezel-less displays became the fad. Back then, a truly bezel-less display came at a premium, so it's quite incredible to think that this kind of display is slowly becoming commonplace nowadays. Still, the S2718D will make a lot of monitors in its class look like they come from yesteryear.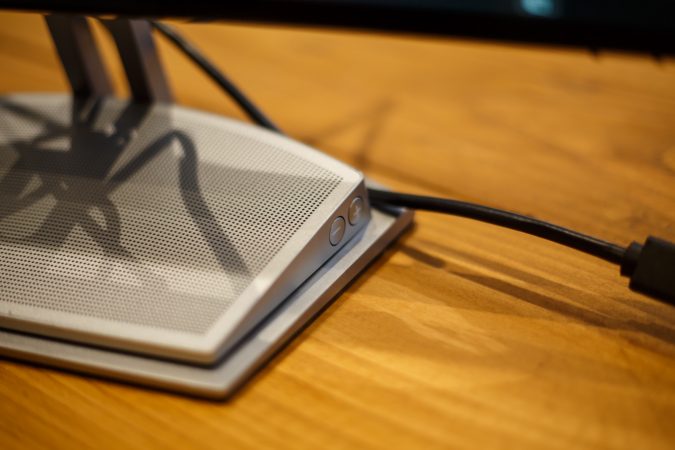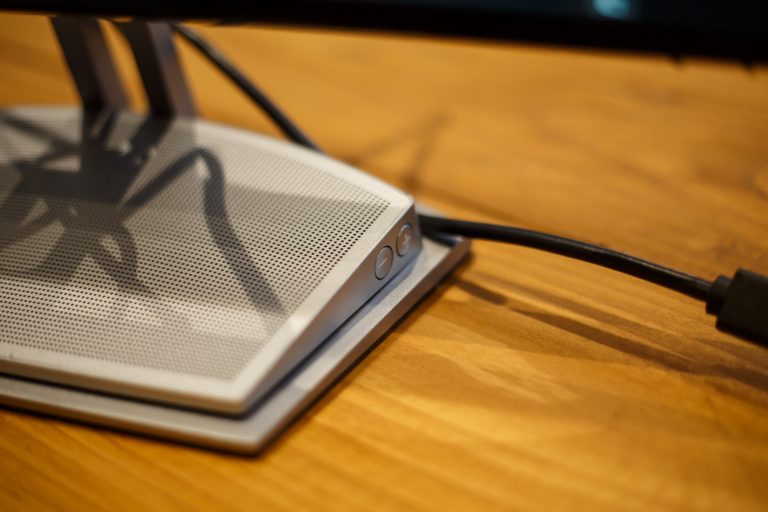 To be exact, the bezels are 1/3rd an inch thick, and the monitor is 27″. The bulk of the monitor perch on a thin but taut arm that attaches to a robust rectangular metal base. Just around the metal arm, you can find the inputs and outputs. It's admittedly quite limited, there's a single HDMI 2.0 port, a USB-C port, two USB 3.0 ports, and a 3.5mm audio jack.
The important buttons lie on the base of the monitor. There are five buttons in total, one for power and the other four for menu navigation. There are no speakers built-into the monitor, but there is a powerful one in the base. The monitor can only tilt up and down on its mount.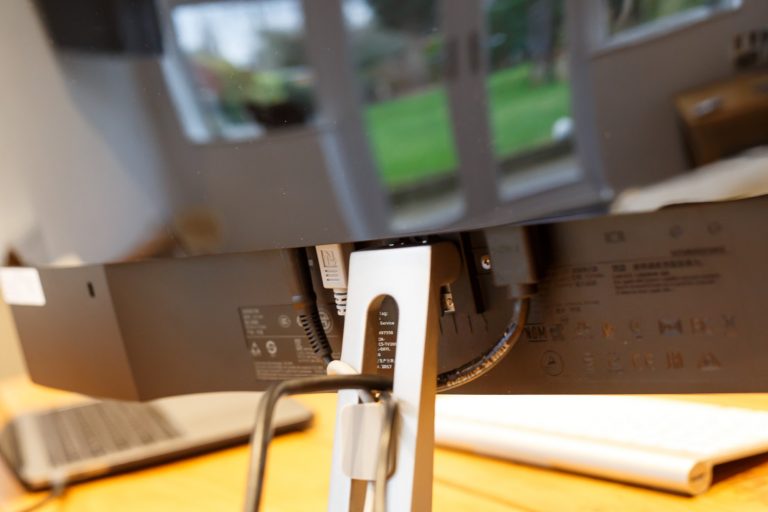 To back up the sleek looks, the Dell sports an 8-bit IPS panel that's capable of 2560 x 1440 resolution with a refresh rate of 60 Hz. Dell claims a 300 cd/m² brightness, and a 1.000:1 contrast ratio. It also promises to cover 99% of the sRGB spectrum. Pretty impressive.
The response time is 6 ms, which could be a tad too slow for the gaming market. Intriguingly the monitor supports Dell's HDR strategy, HDR10. HDR has proven to be beneficial especially for media consumption, so I'll be watching out for the panel's capability in high contrast scenarios. The panel is glossy, so you may want to avoid sunlight with this monitor.
Powering It Up
Again, just like the Philips I tested, I didn't have any scientific apparatus to measure the panel performance of the Dell. However, from what I can see, the Dell can handle itself quite well.
In terms of colour, the S2718B compares quite favourably over the VA panel of the 328P, even though it is a more affordable monitor. I'd say that it's more realistic on the Dell, with the colours seemingly more accurate and neutral. That said, it's very difficult to get an objective comparison between the two panels without looking at them side by side or using a measuring instrument.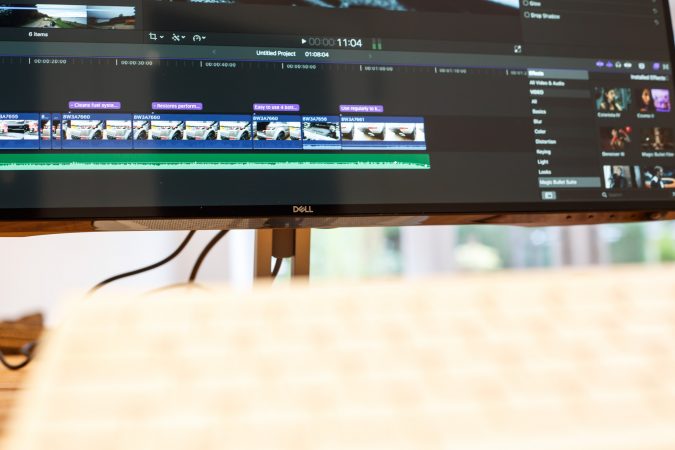 It covers an ever so slightly smaller colour spectrum when compared to Philips, but that's hardly noticeable, and it's in a different class altogether. I still happily went through photos after photos on the Dell, and I'm quite impressed at how well its calibrated out of the box.
The viewing angle is predictably astounding, it's a common trait shared between IPS panels. The benefits of the HDR mode is apparent though. Image clarity isn't compromised, and it handled high contrast scenes with ease. It's quite a gamechanger for anyone that watches video often.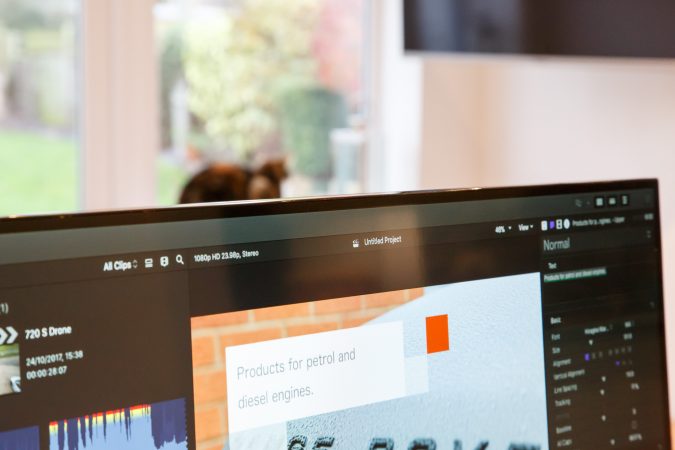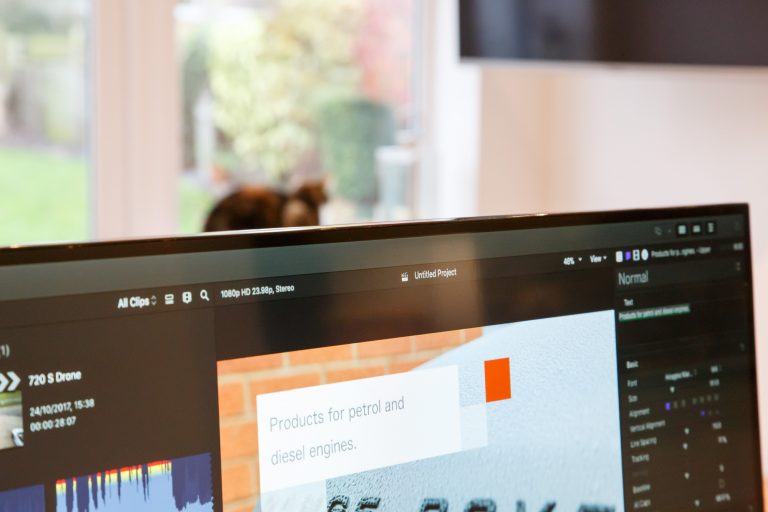 I think the most impressive perk of the S2718D is its size. It's a 27″ monitor that's surprisingly small since its bezels and profile is so thin. 1440p compliments the display size nicely as well, as the image looks fantastic. Multitasking is definitely possible at this resolution, although 4K is still a big step up for productivity purpose. If you're focusing on a single task though, a 4K resolution on a big screen can be overwhelming.
Whilst watching a fast moving video there's no choppiness to the movement. There are also a few colour presets you can choose from to customise it for yourself.
Verdict
So, should you go for the S2718D? It's a gorgeous monitor, that's for sure. If you want something that looks professional, you should go for it. It offers solid performance for what you're paying for, and the HDR mode really helps when you're enjoying media.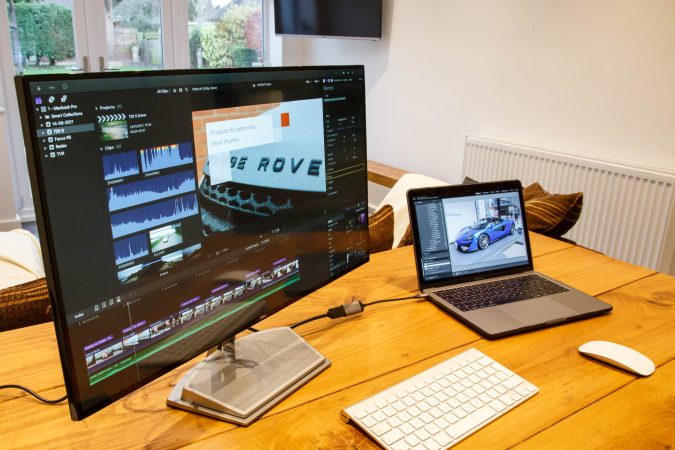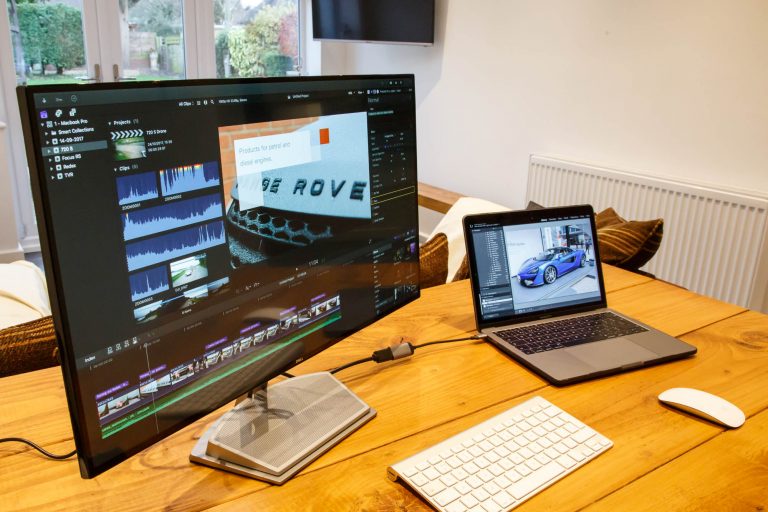 At this price range, it's very difficult to find another monitor that looks even half as good as the Dell, and that'll be a major selling point. It's made to appeal to the general user and amateur content creators, and it performs these tasks perfectly well. If you are a gamer though, keep looking.