Revolutionize your daily commuting and leisurely rides with the most anticipated electric trike launch of the year – the Addmotor Citytri E-310! Set to hit the market on August 8th, this e-trike is all set to redefine urban mobility. With its innovative design, remarkable foldability, and unbeatable affordability, the Citytri E-310 stands out as a game-changer in the world of electric trikes. Join us as we embark on a thrilling journey to discover why the Citytri E-310 is the must-have electric trike for every adventurer and budget-conscious rider.
Unveiling the Citytri E-310
Mark your calendars for August 8th as Addmotor unveils its latest masterpiece – the Citytri E-310 Electric Trike! This eagerly awaited launch promises a trike like no other. Say goodbye to mundane daily commutes and embrace a new era of electrifying urban travel. Whether you're a seasoned rider or a first-time electric triker, the Citytri E-310 is designed to cater to all, providing a smooth and exhilarating ride through bustling city streets and picturesque bike paths alike.
The Allure of Foldability
One of the standout features of the Citytri E-310 is its foldable design. Imagine the convenience of compact storage and easy transportability! No longer will you have to worry about limited parking spaces or lugging around a bulky electric trike. With just a few simple steps, the Citytri E-310 transforms into a compact package that can be easily stored in your home, office or even the trunk of your car.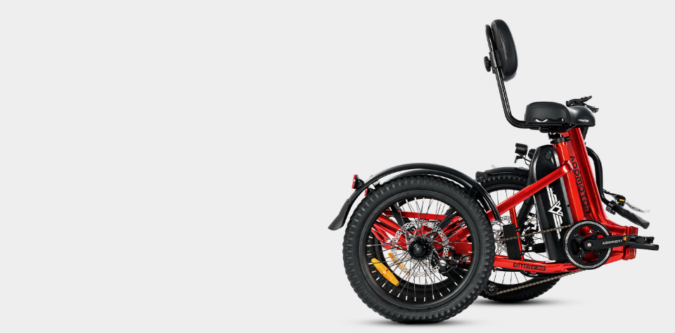 Unbeatable Affordability
The Citytri E-310 redefines affordability in the world of electric trikes. Addmotor, renowned for its high-quality electric bikes, has managed to strike the perfect balance between performance and cost-effectiveness. With a price tag that won't leave a dent in your wallet, the Citytri E-310 makes electrifying your rides more accessible than ever before. Why settle for less when you can have a feature-packed, high-performance electric trike at an unbeatable price?
Debut on August 8th
The wait is almost over! On August 8th, be among the first to experience the thrill of the Citytri E-310 Electric Trike. Don't miss out on the opportunity to be part of the electric trike revolution. Mark the date on your calendar and gear up for a new adventure that promises to take your daily commute to new heights.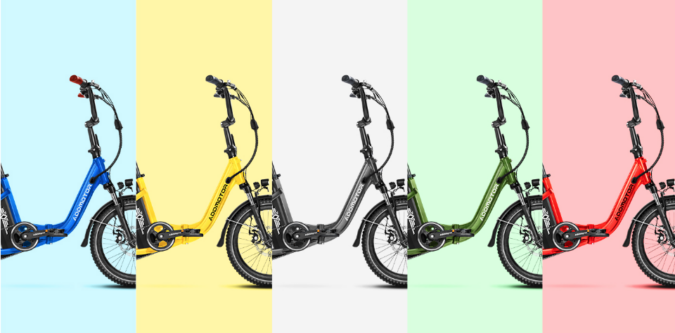 A Better Trike Overall
The Citytri E-310 folding electric trike stands out not only for its affordability and foldability but also for its overall performance and design. With Addmotor's commitment to engineering excellence, this electric trike is set to surpass its competitors, offering riders an unparalleled riding experience. From its powerful motor to its long-lasting battery, every aspect of the Citytri E-310 has been meticulously designed to ensure a ride that's as thrilling as it is reliable.
Embrace the Future of Urban Mobility
As cities embrace the shift towards eco-conscious transportation, the Citytri E-310 provides a sustainable solution that's both fun and practical. With zero emissions and energy-efficient performance, this electric trike allows you to contribute to a greener future while enjoying the freedom of the open road.
A Versatile Companion for All
The Citytri E-310 is not just a practical choice for urban commuting; it's also a versatile companion for all your adventures. Whether you're running errands, exploring new trails, or simply enjoying a leisurely ride with friends and family, the Citytri E-310 adapts to your needs, ensuring a comfortable and thrilling ride every time.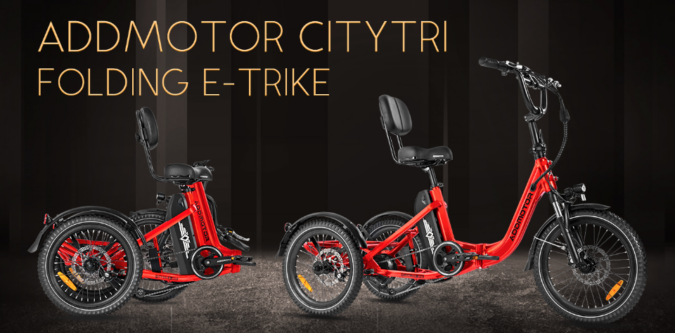 Embracing Convenience and Comfort
The Citytri E-310 has been thoughtfully designed with the rider's comfort and convenience in mind. Its adjustable handlebar allows you to find the perfect riding position, reducing strain on your wrists and ensuring a relaxed and enjoyable journey. The integrated button on the handlebar puts essential controls at your fingertips, allowing you to effortlessly switch between pedal assist levels and activate the throttle for an extra boost of power.
The front suspension fork with 80mm of travel takes care of bumpy rides, absorbing shocks and providing a smooth glide over rough terrains. Whether you're navigating city potholes or venturing outdoor, the Citytri E-310 keeps you comfortable and stable, making each ride a delightful experience.
Eco-Friendly Commuting Redefined
Embrace eco-friendly commuting with the Citytri E-310's electric-powered motor, which produces zero emissions and contributes to a cleaner and greener environment. By opting for this electric trike, you become a part of the solution to reduce carbon footprints and combat air pollution. Make a statement in your community as you cruise silently and sustainably through city streets, inspiring others to follow suit and join the electric mobility movement.
A Trike for Everyone
The Citytri E-310 breaks barriers by catering to a diverse range of riders. Its lower seating position and step-through frame design make it accessible to riders of varying heights and physical abilities. Whether you're a senior looking for a comfortable and stable ride, a student navigating the campus, or a daily commuter seeking a reliable and fun mode of transportation, this 3-wheel electric bike for adults welcomes all with open handlebars.
Unlocking Urban Adventures
With its impressive range of up to 90+ miles under the PAS 1 level, the Citytri E-310 unleashes the potential for exciting urban adventures. Explore your city like never before, discovering hidden gems and secret corners that were previously out of reach. Take a detour from your usual route and let the Citytri E-310 guide you to new horizons, adding a dash of excitement to your daily routine.
Confidence in Quality
As with all Addmotor products, the Citytri E-310 boasts top-notch quality, adhering to the brand's reputation for excellence and durability. Every component has been carefully selected and tested to meet the highest standards, ensuring a trike that not only performs impressively but also stands the test of time.
Conclusion
With the Addmotor Citytri E-310 Electric Trike, a new era of electrifying urban mobility awaits. Its foldable design, unbeatable affordability, and top-tier performance make it the ideal choice for riders seeking a thrilling and budget-friendly upgrade to their daily commute. The wait for its launch on August 8th will soon be over, and riders from all walks of life can experience the exhilaration of electric trike like never before.
Don't miss this golden opportunity to be part of the electric trike revolution. Upgrade your ride, embrace the future of urban mobility, and discover the most affordable electric trike – the Addmotor Citytri E-310. Prepare to embark on an electrifying adventure and transform the way you navigate the city streets. So mark your calendars, gear up for the launch, and get ready to unfold a new chapter in your electric trike journey!