DS Automobiles have unveiled the UK's first integrated contactless payment car key, exclusively available in the UK. The key appears on the new DS 3 Connected Chic with prices starting from £15,775 OTR.
DS 3 Contactless Key – A New Way to Pay
The 2-in-1 device is the first of its kind in production and integrates the bPay payment chip. This harnesses Radio-Frequency IDentification (RFID) technology, turning the existing DS 3 car key into a convenient way to pay.
UK Marketing Director at DS Automobiles UK, Mark Blundell, said: "At DS we're always looking at how we can credibly complement our customer's active lifestyles, where staying connected and being able to easily interact with the world is key.'
"With the combination of connectivity features integrated into DS 3 Connected Chic models, and the ability to make those must have purchases by using one integrated device – with the DS contactless payment car key, we really feel we have achieved this."
Additionally, customers will be able to track their spending, top up their balance, and control the contactless payment function using the bPay app for iPhone or Android devices. This element can be temporarily blocked or permanently cancelled.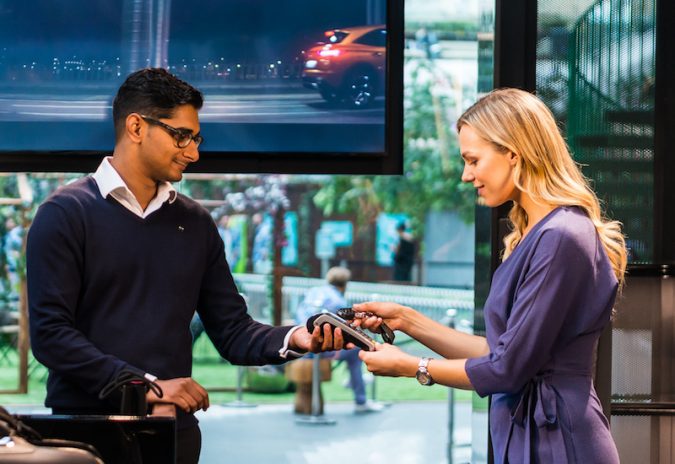 Effortless Styling
DS 3 Connected Chic is the new well-equipped trim level model. It offers an attractive and compelling mix of stylish design and modern technological features. The DS 3 has 17-inch black diamond-cut 'Aphrodite' alloy wheels, with automatic air-conditioning and eMyWay satellite navigation.
Also, drivers can easily stay connected due to the mirror screen technology with Mirror Link® and Apple CarPlay™. This replicates the driver's smartphone screen onto the 7-inch colour touchscreen in the centre console.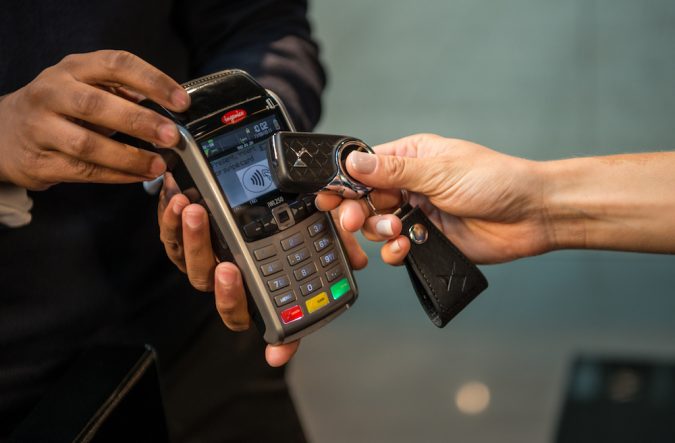 A UK Exclusive
DS 3 Connected Chic models start from £15,775 OTR with the PureTech 82 manual version. The car is available from £199/month with a 3-year warranty, DS roadside assistance, and contactless payment key. However, DS 3 Connected Chic with contactless key is available in the UK only.
If you buy a Connected Chic model in September, you'll receive the integrated car key. The key allows you to make safe, fast purchases up to a limit of £30 at more than 490,000 locations across the UK.
For more information on DS 3 Connected Chic, visit the DS Website here