You may have heard of the "Jeep Wave," but now, Jeep owners all around the nation are going crazy over a new fad. So, you must be wondering, what are the Duck Duck Jeep rules? Duck Duck Jeep refers to the practice of Jeep Wrangler owners "ducking" other Jeep Wrangler owners.
They do so by attaching a rubber duckie to their vehicle's door handle, hood, or tire, along with a humorous comment.  Its goal is to brighten another Jeep owner's day. Following the ducking, the Jeeper that was targeted posts a photo of it on Facebook and/or Instagram using specific pages.
Many motorists who purchase a Jeep Wrangler (be mindful of the problems) find that they have unwittingly joined a sizable community of Jeep enthusiasts. When a Jeep Wrangler passes by, they might observe the drivers waving at them.
Nevertheless, the "Jeep Wave" isn't the only custom that Wrangler owners take pleasure in. The "Jeep Ducking" game has become more popular in the neighborhood. So how do rubber duckies promote community building and smiles? Let's explore the Duck Duck Jeep rules topic here.
Jeep Wave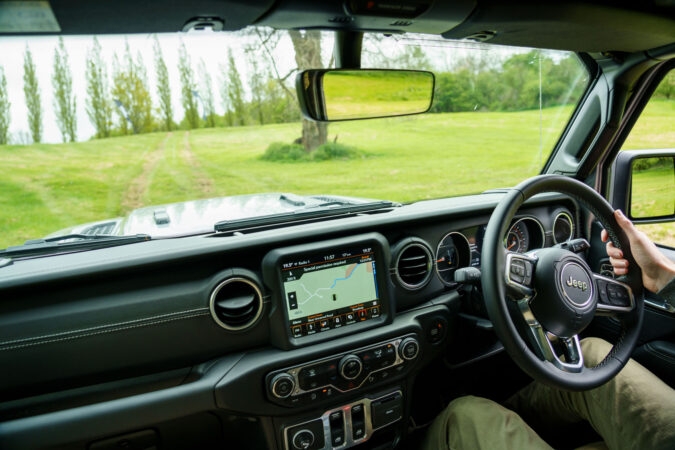 Several hypotheses explain how the Jeep Wave works:
Concept 1
Jeeps were frequently spotted traveling on the front lines during World War II to transport supplies and sensitive correspondence and bring the injured to safety. The Wave once served as a method of identifying allies and enemies or as a straightforward salutation from one soldier to another.
Concept 2
The practice started following World War II. Many of the soldiers bought their own Jeeps when they got back home. The Jeepers started waving at each other even though they knew the other motorist was probably a soldier.
Concept 3
When people started buying Jeeps on a mass scale, the tsunami started. Off the battlefield, the car became increasingly prevalent as more individuals used it for recreational purposes. Jeepers developed Jeep etiquette to recognize one another's common pastimes and interests.
Former Jeep Salutation
The Jeep wave was the most often used form of welcome before Jeep Ducking became a thing. It is customary for Jeep drivers to wave to one another when they see one another on the road; this custom is accepted all around the world. Jeep owners take it seriously, despite the fact that it may seem strange.
In the Jeep community, especially among the traditional Jeep crowd, it is unacceptable to neglect to wave to another Jeep driver or to reciprocate a wave that was intended for you. The Jeep Company dubbed its loyalty program "The Jeep Wave Program" because of the popularity of this wave.
The Jeep wave was more than just a greeting; it was a means to say hello and express your admiration for the other driver's Jeep at the same time. There were several variations of the wave; some were excitedly waving with one or both hands in a side-to-side motion, while others were merely raising two or four fingers behind the wheel.
Additionally, the driver at the bottom of the Jeep hierarchy was mandated to initiate the wave. Even while many individuals still utilize the Jeep wave today, it appears that Jeep ducking is taking over and could surpass the characteristic wave in popularity.
Jeep Wave Rules
Your driving style and wave preferences will determine how you respond. Simple gestures like extending two or four fingers from the driving wheel and nodding can be used as a Jeep wave.
However, the rule of Jeep wave rules is that you can also wave with your entire hand, particularly if you have the top down and the doors off and want to extend your hand above the windshield or outside the car. Regardless of your preference, the other Jeep owners will enjoy your greeting and will reciprocate it.
Duck Duck Jeep
The "Mother Ducker" Allison Parliament in Ontario, Canada, is credited with starting the Duck Duck Jeep craze. Alison is from Ontario, Canada, although she works in Alabama.
In July 2020, while she was visiting her home in Bancroft, Ontario, Canada, she was approached by folks who recognized her from her Alabama Jeep license plate and verbally abused her due to pandemic fears.
Rather than responding negatively, Alison immediately bought a giant yellow rubber duck, gave it to another Jeep owner, wrote a note, and posted it on Facebook. The post gained a lot of attention, the Duck Duck Jeep craze took off, and now there are more than 60,000 people in the exclusive Duck Duck Jeep Facebook group.
Jeep Ducking
Jeep Ducking was developed much more recently during the Covid-19 pandemic in contrast to the Jeep Wave, which some claim dates back to soldiers raising a "V" to signify victory during World War II.
Allison Parliament presently resides in Alabama, but she was born and raised in Ontario, Canada. In June 2020, she returned home to be with her family when Covid-19 spread. Allison had reached a Canadian gas station to refuel after 20 hours of travel.
Alabama License Plates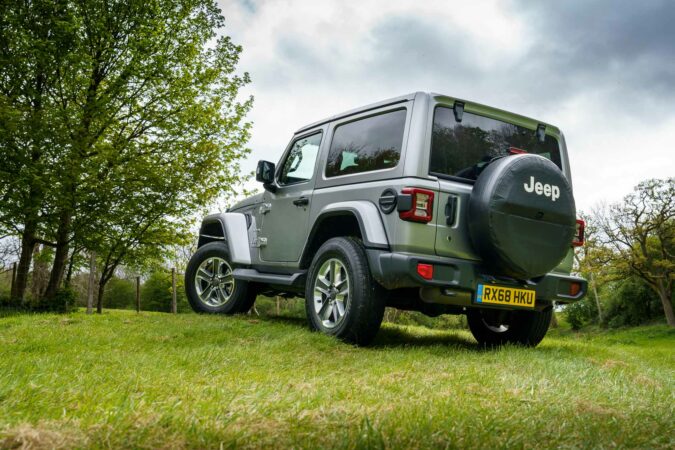 When a man saw her Alabama license plates there, he grabbed her and pushed her against her Jeep, committing a bodily attack. In order to escape the horror of this experience, and since her great uncle resided in a smaller town and had numerous vehicles she could borrow instead of using her own, Allison went a few hours north to this location.
While it was Allison's first Wrangler, it wasn't her first Jeep; she recently purchased a 2018 JK Wrangler (among the best model years of the Jeep Wrangler) to enjoy the outdoors and go camping.
She had a Jeep Liberty when she was in college, and when she was younger, she learned to drive on one of her great uncle's vintage military Jeeps, which she also used to master a (Jeep's) manual transmission.
According to Allison, who has known Jeeps her entire life, "Jeep has been a part of my existence since I was born." Allison entered a little store while visiting her relatives and purchased a bag of ducks there.
Her cousin and she had been playing a game for a few years where she would leave ducks about his house for him to locate over a period of months after she left to "torment" him.
But as she was leaving the store, she noticed a Jeep. She made the decision to leave the words "great Jeep" written on one of the ducks on the Jeep. The man contacted Allison after seeing her leave the duck in his Jeep. After she explained what she had done, the two of them chuckled at a time when laughter was rare.
Duck Duck Jeep Rules
The Duck Duck Jeep game is really easy to play; all you have to do is buy some rubber ducks and put them haphazardly on other people's Jeeps. There are no hard and fast Duck Duck Jeep rules, but we've given down a few straightforward Duck Duck Jeep Rules or instructions for you to follow.
1. Purchase Ducks
Make sure you have a large supply of ducks on hand before you begin. Rubber ducks are available in most places, including dollar stores. Additionally, you may purchase them in bulk online from stores like Amazon.
Have fun with the ducks you select to differentiate yourself from the conventional ones. You might also consider having them branded with your information if you own a business. If not, feel free to decorate the ducks with a cheery saying.
2. Ducks Should Be Tagged Using Authorized Hashtags
Use one of the official hashtags, #DuckingJeeps or #DuckDuckJeep, on your small rubber duck. The hashtags can be written on a piece of paper and hung from the rubber duck's neck.
3. Duck A Jeep
No matter which Jeep, Jeep Wrangler, Gladiator, or Cherokee you choose to mount the duck on, make sure the owner can see it when they return to their vehicle. Rubber ducks may melt in the hot heat, so be aware of this and make sure to at least place them in a covered area of the car.
4. Make A Social Media Post
Use the hashtags #DuckingJeeps or #DuckDuckJeep to share a photo of the duck on social media.
What Happens If Your Jeep Is Ducked
Jeep Ducking has the advantage because there is no set of regulations. If someone ducks your Jeep, you can give the duck to another Jeep driver, create a collection, or give it to a young person as a gift. You can gain a reputation among your friends and relatives for handing out rubber ducks.
The game's objective is to encourage people to be positive. You can choose to play the game again or not. However, you are inadvertently taking part if the rubber duck makes you happy and subsequently influences you to treat people better. If the unexpected arrival of a lovely rubber duck doesn't make you grin, it might be time for a vacation.
What Do My Jeep Duck Tags Need To Say
Make sure to use both the #duckingJeeps and #duckduckJeep hashtags. However, you can add whatever else you wish to your tags. Many individuals take advantage of the chance to advertise a company or social media account.
We do, however, live in a world that is overrun by branding and ads. Some of the most effective tags merely offer an impromptu word of happiness and encouragement to total strangers.
Duck Duck Jeep Tags
1. 'You've Been Ducked.' Tags
Wrangler-shaped Duck Duck Jeep tags and various rubber bands You only need to fasten the tag to your personal rubber ducky before you can start ducking.
2. Jeep Sweet Ride Tags
A set of duck tags in the color of your choice is available. Cards are printed on matte 65 LB card material and measure roughly 3″ x 1.5″. Includes rubber bands for securing the rubber duck. Random colors will be used for rubber bands.
4. Printable 'Been Ducked' Tag
Your ducks will look great all year long with this straightforward Duck Duck Jeep tag! Simply download and print the file to get started.
5. Personalized Duck Duck Jeep Tags
Make the Jeep community grin with these adorable, made-to-order, totally personalized tags. Select your preferred color and get ready to have some fun with other Jeep drivers.
6. Bright Tags For Duck Ducks
Having trouble printing? No issue. These vibrant ducking tags are already cut and pre-printed. Dimensions: about 3 x 2 inches. Rubber bands are supplied; cardstock is 110 lb. of high quality.
7. Jeep Tags With Tie Dye Ducks
These cards are perfect for SUV drivers that enjoy playing Duck Duck to spread the Jeep love. When you are ducking another SUV, these tags are ideal for attaching to your duck.
8. Jeep Tags With Animal Prints
A small Etsy store created these amusing animal print selection Duck Duck tags.
9. Jeep DIY Duck Duck Jeep Tags
On the front, handwrite your own # hashtag, and on the back, write your own message. It is possible to write on it using a pen, pencil, marker, or ECT.
10. Jeep Tags With Finger Wave
The set of 12, 24, and 36 Duck Duck tags in this listing are designed like the well-known Jeep finger wave.
11. Pink Jeep Ducking Tags For Girls
I adore these feminine Jeep love tags with their floral and animal print patterns. There is free standard delivery in the US for these printed, physical cards.
Where Can I Purchase A Duck Duck Jeep
'Duck, duck' Jeep rubber ducks can be found at your neighborhood dollar store or ordered in large quantities from Amazon. 50 different 2′′ rubber duckies in a range of colors are included in the collection. Every duck has a unique design. They are really colorful and of high quality. Excellent paintwork; no poor patches here like on some others.
The Education Supporting Jeep Ducks
In fact, the ducking idea became so popular that Allison began to consider how she could use it to improve the world. She then founded a nonprofit organization called "Ducky Grants."
Teachers who would otherwise have to pay for classroom equipment out of their own wallets can apply through it for funding, typically in the range of $100. In Allison's words, "So many teachers offer so much more than they have. Why don't we convert what good we have into something better?"
Selling Duck Duck Jeep T-Shirts
Allison raises money for the grant program by selling Duck Duck Jeep t-shirts and decals. These donations received a significant lift last fall when she organized the first-ever Jeep Invasion rally in Wetumpka, Alabama.
The Invasion, which brought over 400 Jeepers to the small village, was such a success that they're repeating it this year. Allison remarked, "We sold out the food vendor on the first day because it was so successful.
"We'll have a larger vendor list this year." Along with returning for concerts, emerging blues artists Will Wesley and Scott Austin, formerly of Saving Abel, will be on the roster. Of course, Jeepers can expect lots of driving activities during the next Invasion.
One of those driving competitions includes an obstacle course where the driver must follow instructions from a passenger while wearing a blindfold. There is also a glowstick-illuminated night trail run and a part with Power Wheels Jeeps for the younger crowd.
The event serves two purposes: supporting Allison's non-profit and revitalizing a downtown that was severely damaged by a tornado three years ago. She remarked, "We're supporting all of the downtown market stores."
Because of how well-attended the previous year's support was, Wetumpka also encouraged Allison to conduct the event there this year. Tickets for the Invasion cost $50 for general entry and $70 for VIP admittance, including exclusive parking, your own rubber ducks, and the chance to meet Allison and the bands.
The VIP-only guided tour of Stoney Lonesome Off-Highway Vehicle park may be of the most interest to those who arrive in a Jeep. The official Facebook page of Ducking Jeep has ticket information. Since it's a closed group, you must sign up before making a purchase.
FAQs On Duck Duck Jeep Rules
What Is Duck Duck Jeep
In the act of generosity known as 'Duck Duck Jeep,' Jeep owners put rubber ducks on one another's cars in Ontario, Canada. The movement has gained ground in the US since it began in 2020. The 'Duck Duck Jeep – Florida' Facebook group had roughly 16,900 members as of February 7.
Why Do People Put Ducks On Jeeps
In 2020, Allison Parliament discovered a new application for noisy bath toys while she was visiting relatives in Ontario, Canada. She noticed rubber ducks in a convenience store and decided to put one on a fellow Jeep owner's car in a playful attempt to cheer her up after being attacked on her journey.
Is Duck Duck Jeep Just For Wranglers
Not just Wranglers, but any Jeep can be dodged. The main goal is to show compassion and spread goodwill. The secret club, which has more than 67,000 members and thousands of postings, allows users to submit pictures of ducks that have been given and received. Nearly 200,000 Instagram posts include the hashtag #duckduckJeep.
What Does The Duck Symbolize
Laughter and happiness, good fortune, nurturing and bonding, emotional stability, odd couplings, romantic love, travel, purification and transformation, intuition, and spiritual ascension are among the meanings and symbolism associated with ducks.
Why Do Jeeps Get Ducked
Simply putting a rubber ducky on another Jeep is referred to as ducking. The idea behind Duck Duck Jeep was to duck Jeeps, but with the added goal of showing some ducky love to other Jeep owners. According to Davidson, the Jeep ducking custom is a playful way to brighten someone else's day and put a smile on their face. She keeps ducks in her Jeep so she'll always be ready to dodge other Jeep users.
Are Ducks Yellow
It turns out that not every duck is yellow. Even if just a small portion of them are, since those few comprise the majority of the birds we frequently observe, it may appear as though they are all yellow.
What Does It Mean To Get Ducked Jeep
Jeep owners all across the world have taken to a practice known as 'Jeep ducking,' whereby they surprise one another by placing rubber ducks on their cars.
Do All Jeeps Have Hidden Animals
There are numerous Jeep models with hidden animals on jeeps. In addition to the Loch Ness Monster on the window, the Jeep Compass sports a gecko on the plastic molding of the windshield. A spider is located adjacent to the gas cap on the Jeep Renegade. And the windows of the Cherokee might be home to a T-Rex or a Bigfoot.
Why Are Jeeps So Popular
Jeeps are incredibly robust and long-lasting automobiles. They are capable of navigating both paved highways and the roughest off-road terrain. Jeeps are very simple to maintain; keeping them in peak condition doesn't take a lot of time or effort.
When Did Jeep Ducking Start
Jeep Ducking appears to have started in Ontario, Canada, around June 2020. Allison Parliament, a Jeep Wrangler driver, visited her relatives in Canada and bought a bag of rubber ducks to bury in her family's home for them to discover after she departed.
Where To Buy Duck Duck Jeep
Duck, duck Jeep rubber ducks can be found at your neighborhood dollar store or ordered in large quantities from Amazon.
Why Do Jeep Owners Wave To Each Other
Jeep owners will wave to one another as they pass one other while driving. The Jeep wave is just a method for fellow Jeepers to express respect for one another, despite the fact that there is allegedly a hierarchy over which motorist waves first.
Duck Duck Jeep Rules: In Conclusion…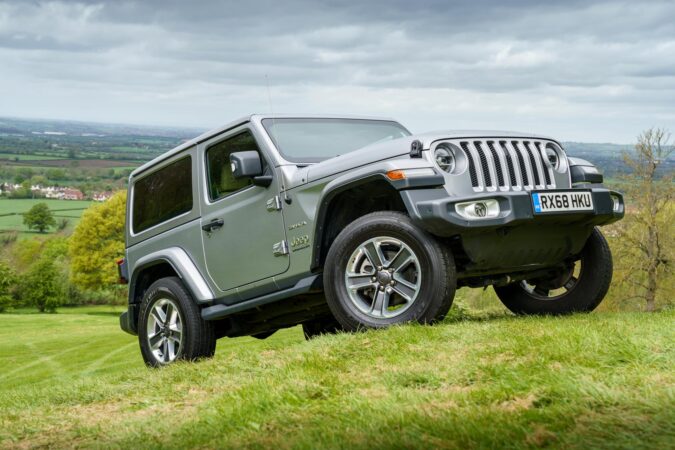 What are Duck Duck Jeep rules? If you have a rubber duck on your Jeep, you're probably joining this amusing, original trend. Additionally, you can promote it by dodging Jeeps and posting pictures on social media. It's crucial that more people are aware of this trend because it promotes education in addition to being a kind deed.
You now understand what a Jeep Duck Duck is. Grab a few rubber ducks, spread some joy, and appreciate the new way Jeep owners are interacting with one another throughout the globe.
Most Jeep owners who have had their vehicles ducked for the first time report being thrilled to discover small ducks bearing messages on their vehicles. So go ahead and enjoy yourselves while ducking a Jeep.