Wondering what are the easiest cars to mod? After years of development, testing, and development under various situations, every vehicle we see on the road finally makes it to the road. Automobile manufacturers invest millions of dollars in their quest to create stylish, comfortable, useful, powerful, and secure vehicles.
For some auto fans, it's not enough. They want to alter their vehicle's power output, handling, exterior, interior aesthetics, and other aspects. Almost all vehicles can be modified; however, some are simpler than others. This article is all about the best vehicles for customization.
The easiest automobiles to modify are the best tuner cars. Keep in mind that not all vehicles can tolerate a significant increase in power, and some hardware and software installs prevent you from making certain modifications. For instance, increasing a naturally aspirated car's speed without installing expensive accessories can be difficult.
Tuner Cars
Primarily, a tuner car has been modified to produce more power and move faster. To improve a car's aerodynamics and appearance, tuning businesses also make alterations to the engine, suspension, and vehicle handling. Tuner automobiles can be tuned to produce significantly more power than they do stock.
How Much Does Tuning An Car Cost
Depending on the automobile type and engine, professional tuning a car might run from $200 to $900, or much more. This cost is also produced as a result of labor and component prices. Creating a simple car maintenance routine might help to lessen the likelihood of unnecessary auto maintenance.
What Constitutes A Modification To A Vehicle
Car purchasers who are unfamiliar with the concept of personalization or vehicle modification may be interested in the modifications that can be done to cars. Depending on the vehicle, different customizations or modifications may be made.
Any addition made to a car after purchase that the manufacturer didn't provide is considered a modification.
Popular alterations include (but aren't limited to):
Suspension upgrades
Uprated engines and powertrains
More robust drivetrains
Better brakes
Installing forced induction
According to Car and Driver, Jeep Wrangler owners can also choose to add an intake snorkel, which enables them to drive the Jeep into deeper water. This may add a little bit of extreme to the off-road adventure.
Common Customizations
It's possible that modifications to vehicles are more concerned with growing or improving their performance. Some custom work might produce a special appearance or design that captures the owner's individuality.
1. Customized Paint
Some car owners might want to use a custom paint design to alter their vehicle's outside appearance. Custom painting may become complicated. However, some owners might like a particular hue that the manufacturer doesn't, for whatever reason.
2. Wraps For Cars
Wraps on vehicles could be custom options. These aesthetic improvements apply a graphic or decal to a car. Wraps can be used for branding purposes as well as enabling the owner to add their own unique touch to their car.
Wraps could come in unusual hues and patterns. Some wraps are highly intricate and turn the car into a unique, eye-catching model. A car could be wrapped for less money than a custom paint job. Do check out our guides on how much does it cost to wrap a car, as well as the motorcycle wrapping cost, to find out more.
3. Neon Lights And Lower Glow
By putting light elements on the underbody of the automobile, car owners can also opt to change the way their cars look. As a result, the area beneath the car glows neon. Numerous kits for neon lights are available.
However, before choosing to add a luminous light to their vehicle, automobile owners must ensure this feature is allowed on public roads in their region.
4. Tire Rims And Wheels
The replacement of the wheel rims or tires is another common and relatively simple adjustment. To raise the ground clearance of their Jeeps or other vehicles, some car owners choose to install wider tires.
Other car owners desire better tires and a bespoke rim for their sports cars. This may be among the simplest for mod newbies among the various alterations. Just make sure you're diligent about how much are car rims before you buy one.
You could further customize how these wheels look. For instance, you could drip the rims in chrome. Or, after looking into how much do black rims cost, opt for blacked-out wheels, instead.
5. Fresh Seats
Installing racing bucket seats is advised by many. These improved seats offer superior support while driving and may also give the driver more control when operating the vehicle. These seats cost a few hundred dollars, but could easily go higher than that.
Best Tuner Cars
The best cars to modify, which include both vintage and contemporary models, include…
1) Toyota Supra MK-IV
Because the Supra MK-IV is a tuner's dream, it is rare to locate one in stock condition. It is a blank canvas that you may style in any way you like and upgrade anytime. The options are unlimited, whether you want wacky changes or a few very subtle adjustments.
Due to the significant demand, aftermarket part manufacturers like Rocket Bunny, Veilside, and TRD have begun producing full body kits and individual parts for this sports car. Given its long modification history, tuners are altering the new fifth-generation Supra, as well.
The greatest MK4 examples are the Supras with turbochargers. Even four-figure power output can be created with ease through tuning. The MK4 arrived at a speed that could compete with the era's supercars.
Its appearance in the F&F film, where it sported orange paint and a bottle of nitric oxide to improve its speed, is part of the reason for its fame. But… How much is a Supra, and how much horsepower does a Supra have? Well, I guess you have to read those articles to find out.
2) Nissan Skyline GTR R34
The Nissan Skyline GTR debuted in 1969 and was resurrected in 1989 as the R32, which took first place in a number of races. The R34 (the predecessor of the R35 GTR) replaces the R32 and R33 GTR, also known as "Godzilla Returns" by the Australian automotive magazine Wheels.
The Nissan Skyline GTR R34 was one of the fastest accelerating production vehicles of its age, accelerating from 0 to 62 mph (0 to 100 km/h) in just 4.4 seconds during real-world testing.
Many tuners began making outrageous power from the GT-R's RB26 straight-six after they realized how easily it could be tuned. The RB26 gained enormous aftermarket support, much like Toyota's 2JZ engine.
Because of this, customized GT-Rs are now more prevalent than stock models. Although anyone may reach 650+ hp with small changes, some tuners even managed to extract up to 1600 hp from this machine.
The Skyline GTR was created by Nissan exclusively in Japan, and it was only sold in a few countries, including Hong Kong, Singapore, Australia, and New Zealand. In 1997, it was also shipped in the used form to the UK.
3) Subaru BRZ/Toyota GT86
When the Toyota GT86 and Subaru BRZ first touched US roads ten years ago, they immediately won people's hearts. The manual rear-wheel-drive car was primarily designed for enjoyment on the road.
It was one of the greatest cars to modify because of its somewhat understated style and engine performance, which attracted enthusiasts. Consult a professional tuner who might recommend installing a supercharger and upgrading the suspension for the track before installing some stickier tires and reprogramming the engine.
Even if the new Toyota GR86 has many upgrades, it remains one of the greatest vehicles for customization. And if you're still confused about the differences between the Subaru BRZ, Toyota GT86, and the old Scion FR-S, our guide on the BRZ vs FR-S might give you some valuable insight.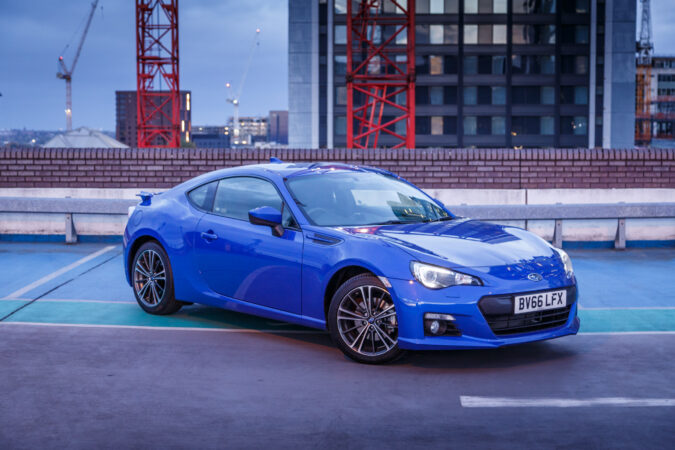 4) Mitsubishi Lancer
Another Japanese tuner car that is very well-liked by the modding community is the Mitsubishi Lancer. Another vehicle that auto professionals frequently pick for modification is the Lancer Evo.
Even though the Lancer Evolution's base engine is not as powerful as some of the other vehicles on this list, it is still very popular since it provides an excellent foundation for future customization.
The Lancer Evolution VII came equipped with a 2-liter 4-cylinder turbocharged engine in its factory configuration. Additionally, the Lancer Evolution VII had an automatic transmission, which made modifying simpler.
The cost of aftermarket parts and their ease of acquisition make this particular car's modification somewhat affordable. The majority of individuals, however, go beyond the first level of the building, altering, and customizing this vehicle due to its enormous tuning potential.
5) Ford Fusion
The 2006 release of the Ford Fusion midsize vehicle won over both tuning enthusiasts and reviewers. The availability of a wide variety of components to improve its aesthetics, drivability, handling, and performance was one key factor in its popularity among tuners.
You can make internal engine modifications, low-mass flywheel upgrades, forced induction upgrades, ECU remaps, brake adjustments, and other performance modifications to your Ford Fusion.
In addition, body kits, new head- and tail lights, spoilers, wind deflectors, roof racks, bike racks, mud flaps, and other accessories are available. The same is true inside, where you may update and change a lot by installing new floor mats, seat covers, shifters, pedals, cargo liners, etc.
If you're thinking of getting a Fusion, make sure that you're readily aware of the best years of the Ford Fusion. Some of the worst ones can feature a variety of Ford Fusion problem, such as noticing how your Ford Fusion won't start.
6) Honda S2000
Honda S2000 is one of the best vehicles to customize. Another classy open-top roadster that is well-liked for its agile handling is the Honda S2000. The Honda S2000 won the hearts of many car enthusiasts after receiving a facelift in 2002. It was powered by a 2.2L 4-cylinder engine that could reach 8000 rpm.
The venerable S2000 frequently had its body altered, paint treatments applied, tire rims changed, and the suspension improved to make the ride more dynamic and sporty.
Since it is already a capable car from Japan that caught the attention of driving geeks because it was quite affordable as well, the Honda S2000 had relatively mild modding upgrades compared to the Supra, the Skyline, or the Lancer Evo, achieving it a secure place in this list of the best cars to modify.
Use Mods With Caution
Car owners can modify their automobiles in a wide variety of ways. Some vehicles are also more mod-friendly than others, and owners may look forward to all the changes they may make to their Jeep, Mustang, Camaro, Challenger, or other automobiles.
However, several states deal with particular modifications. State regulations can be broken by window tinting (if you want to learn more, check out our guide on how long does it take to tint windows and how to remove car window tint), loud stereos, low-ride suspension, or even built-up suspension. License plate frames are even prohibited by law in some areas.
Car owners who plan to add a nitrous oxide tank to their vehicle, like in the movies, may be surprised to learn that Ohio does not tolerate weak enforcement of the laws prohibiting such tanks, according to Hotcars. To anybody they sell nitrous tanks to, sellers are required to preserve records for two years.
However, other changes might not be as problematic. Some car owners might merely want to paint their automobile a distinctive color or select a nice vehicle wrap for it. Others might add racing seats or extra front or rear cameras to help them navigate through and out of confined spaces.
Although vehicle modifications are fun and let owners design their own unique vehicles, owners must research to ensure that any modifications are acceptable on public roads. If owners aren't careful, that pricey modification could result in a costly fine or worse.
Best Project Cars
1. R53 And R56 Mini Cooper
Since BMW took ownership, the Mini has expanded significantly, but it has also attracted a sizable following worldwide. The Mini Cooper has a huge aftermarket because it is one of the most popular hatchbacks on the market.
Any enhancement a gearhead would desire is already available. This is understandable, given that the Mini is as much a fashion statement and ornament as it is a vehicle. There are the customary fundamental changes, such as wheels and bucket seats, but there are also more specialized parts, like widebody kits from Liberty Walk, coilover suspension, huge brake kits, and enhanced turbos and superchargers.
2. W204 Mercedes-Benz C Class
The Mercedes-Benz C class is a complete surprise. Although it isn't a car that is frequently seen in the tuning and modification scene, that doesn't mean it wouldn't be a fantastic project. There's obviously a lot of promise here for gearheads who like to travel in style. After all, AMG has made this vehicle into a real beast.
Numerous improvements are readily available, including fancy rims, updated suspension, carbon fiber splitters, trunk lips, and diffusers. However, the beauty of altering the Benz is that many AMG parts are direct fits, making it easy to mix and match pieces to create something truly unique.
3. C3 Chevrolet Corvette
Since the Corvette is the only manufacturer vehicle in this nation that can be considered a true supercar, its subsequent generations' serious performance hasn't yet declined enough for the typically used car buyer. Fortunately, aside from the classic C2 era, the C3 (third-generation) Corvette has arguably the best style.
With a long hood that can fit a variety of various sizes of V8, home mechanics can feel reasonably certain that they'll be able to fix the flaws that Chevy incorporated into the vehicle from the factory. Additionally, they are among the best sports car deals available right now and are simple to locate.
4. 1990s And 2000s Subaru WRX
As a result of their famed rally skills and the fact that their vehicles regularly hit the right mix between pricing, functionality, and performance, Subaru has built a devoted following over the years.
A Subaru WRX is a little more challenging to take on as a project because of the relatively sophisticated engine room layout that must balance the shape of a Boxer engine with an intercooled turbocharger.
Still, with plenty of support available in the form of online forums and reasonable factory and aftermarket parts availability, the higher-end Imprezas are a fantastic way to learn about cars while enjoying a daily vehicle that's perfectly at home driving in any weather.
Should you need to compare the WRX vs the STI variants of the Impreza, we've discussed that in a prior write-up. Plus, we also took a look at the best Subaru WRX model year, as some of them are fairly prone to suffering problems.
5. Porsche 912
A model that was generally despised by the industry until within the last few years is now included in the greater budget for sports car initiatives. While many enthusiasts may still believe that the 912 is just a cheap, VW-powered 911, a well-tuned 912 can actually shred canyons due to some tiny geometry variations.
A 912 can easily transform into a nimble little sports car or a showstopper thanks to Porsche's flawless exterior, simple interior, and eminently wrench-able mechanics. This is all while the 912's engine doesn't hang off the rear end as far as a 911's, resulting in more predictable handling during hard cornering.
If our top-5 here isn't enough, worry not, as we've listed plenty of other great project cars that you can consider. That includes our list of the cheapest project cars, as well as the best project cars under 5k. So, that's a good place to start if you're on a shoestring budget.
Cheap Cars To Modify
There are many inexpensive vehicles available for the tuner to work on. It's crucial that the cars a tuner works on are economical given all the extra parts and labor he already needs to pay for. Here are a few affordable vehicles that provide excellent platforms for tuners.
1. Mini Cooper
Do auto enthusiasts have any favorable things to say about the Mini Cooper? What does it have to offer the automotive industry, considering it's not exactly recognized for power or luxury?
On the other hand, the tuner will find plenty of things appealing. 200 horsepower may easily be added to a supercharged Mini Cooper S. It's interesting to see such a powerful tiny automobile. Most of Cooper's parts can be updated, and there is a sizable aftermarket for them, so this is a vehicle that begs customization.
If you're planning to get a used Mini Cooper, we have some resources that might help you decide if it's worth it. We've previously delved into the Mini Cooper long-term reliability, as well as the best model year for the Mini Cooper reliability.
In addition, we also discussed whether a Mini Cooper is a good car, including some of the worst Mini Cooper model years to avoid. Find a good example, and a Mini Cooper will happily serve you for a long time.
2. Dodge Neon SRT-4
The Dodge Neon SRT-4 appears to have the potential to be a chic small car from the exterior. Even though the design is straightforward, it achieves sufficient curb appeal. Despite all of this, this little sedan has 220 horsepower, which qualifies it as a true sports sedan.
It's also very well-liked by tuners who can make it into a true racing vehicle. It seems reasonable for a car that appears to have been designed to compete with straightforward, reasonably priced Japanese cars modified.
3. Ford Focus
The Ford Focus has a sharp appearance that makes it appear to be a rally vehicle in the making. The main issue is that, unless they choose the RS model, it doesn't have enough power to feel like one. However, tuners are more than willing to fix this.
While a Focus model without a turbocharger could only produce 170 horsepower, achieving 350 horsepower with one is feasible. The Focus might not be able to satisfy all of a driver's requirements for speed on its own. However, it might be transformed overnight into a complete racing vehicle with the right tuning.
Speaking of, we have a highly detailed guide on tuning a Ford Focus RS, if the stock performance just isn't enough for you. Otherwise, we have plenty of other sources that discuss the ownership experience of a Ford Focus. Mainly, whether the Ford Focus really are good cars.
On top of that, we've looked at the plethora of Ford Focus transmission problems that impacted certain model years. Not to mention, the rabbit hole of reliability concerns with those more trouble-prone generations, proven by the 2014 Ford Focus problems. Otherwise, they're not bad.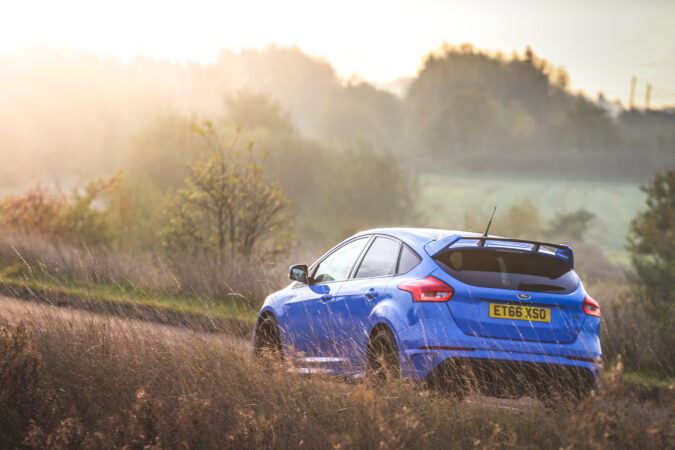 Best First Cars For Car Guys
The VW Golf GTI is the ultimate daily driving hot hatchback, and a fun, reasonably priced family vehicle turned tuner classic. In particular, the MK5 is possibly the most comprehensive GTI of them all, with the exception of the DSG model, which is still in its infancy.
The GTI's earlier iterations are as recognizable and collectible as they come, but they lack contemporary safety features and look archaic. Most people will concur that the MK5 significantly outperforms the MK4.
There is a strong aftermarket community for the MK5 full of individuals who have customized these vehicles in every conceivable way. It's not very speedy, but it's quick enough to impress most new drivers.
Expect a fuel efficiency of between 27 and 31 miles per gallon. Make careful to have a VW expert inspect the cam belt, water pump, and tensioners because these parts are prone to failing.
Diverter valve rubber seal failure is another issue that frequently affects these autos. These can fall apart and start a boost leak. When you feed it gas and observe that the power is not quite there, it's a telling indicator if you hear a whistling sound.
Cheap Track Car
Due to its FWD design, critics are quick to write off the Celica GT-S on track days. However, the Celica GT-S features a strong suspension, is lightweight, and has superb cornering performance. It's already well-regarded as one of the fastest Toyota cars out there.
The high-revving powerband makes it a fantastic choice for novice track drivers but less so for more seasoned ones. The lack of a model with the advantageous 2ZZ engine might be the biggest problem with the Celica GT-S. Even so, it's still worth a shot, given that a well-kept model can be found for practically nothing.
Cheap Starter Cars
Indeed, spending a lot of money on your first car is generally not a good idea. However, being sensible, safe, and reasonably priced does not exclude having fun.
1. Volkswagen Golf GTI
The Volkswagen GTI is one of the few vehicles that combine approachable performance, usefulness, and pleasure. It's an excellent daily driver that rivals many top sports cars.
With a 200-hp turbocharged four-cylinder and an option of a manual or dual-clutch automatic gearbox, the fifth-generation (Mk5) GTI is a special sweet spot. Although rapid, it won't be too fast for a novice driver.
If you need to comprehend the differences between a regular Golf vs the sporty GTI, we have an article just for that. Also, if you want a more eco-friendly alternative, there's the all-electric and underrated Volkswagen E Golf.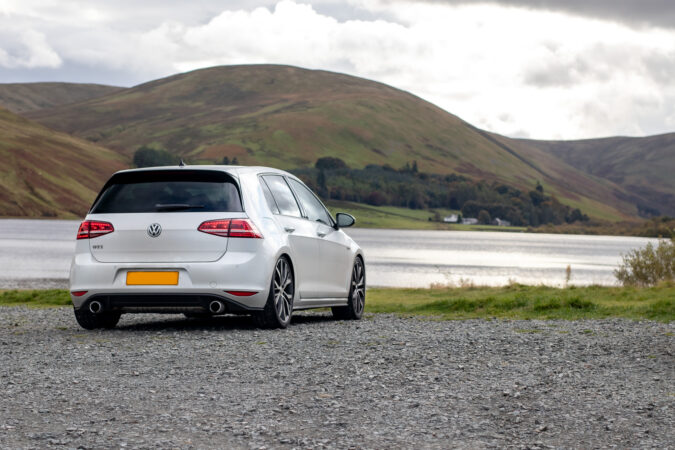 2. Honda Civic Si
Everyone knows that the Honda Civic provides affordable, reliable, and practical transportation for the majority, but many are also genuinely enjoyable to drive. That is true, particularly for the Honda Civic Si.
It's a fantastic car for learning to drive stick because the Honda Civic Si is a manual-only (no automatic) vehicle across all generations. In this eighth-generation Si, 200 horsepower from a naturally aspirated four-cylinder also keeps things entertaining.
Cheap High Horsepower Cars
The Nissan Z is scheduled to go on sale in spring 2022, even though it is actually a 2023 model. And if the rumors are accurate, orders are already being placed for one of the most recognizable sports vehicles ever. There is much to celebrate since Nissan last upgraded the Z model almost ten years ago.
The 2022 Nissan Z will ship with a 400-horsepower engine as standard equipment. Nissan also made a suggestion that a 3.0-liter twin-turbo V6 would drive the vehicle's rear wheels. Additionally, the model has a standard six-speed manual transmission, just for fun.
FAQs On The Easiest Cars To Mod
What Does A Car Tuner Do
Tuners can modify your car's ignition timing, air-fuel ratios, spark plug spacing, and engine chips to increase speed, fuel economy, and drivability. In essence, the tuner controls how well your car performs, so they need to know what you want to be changed.
What Is A Tuner Car
'Tuner car' is a vehicle with performance modifications. This typically means they are designed to move faster than untuned automobiles. Tuner automobiles first appeared decades ago. According to Advance Auto Parts, the concept of tuning dates even further back. In the middle of the 19th century, the Roots brothers hot-rodded blast furnaces. Around the time of World War I, turbochargers were created to help airplane engines perform better. However, American car owners started tweaking naturally aspirated engines in the 1930s when they put Ford V8s in various vehicles.
How To Modify A Car
Deciding what you want to change before adding items all over your car is crucial. Are you attempting to make the handling better? Alter the speed? Why not add some cosmetic upgrades? What alterations you require will depend on what you're trying to do. To attain your objectives, do your homework and comprehend how adjustments affect your car. Your car modification could easily become a passion project. It's difficult to stop once you get going! Setting a precise budget for your adjustments is crucial for this reason. Be realistic with your budget because high-quality auto modifications like exhausts and spoilers may be costly.
What Are The Best Cars To Buy Used
The Ford Fiesta has taken home Parkers' Best Used Car of the Year for the past two years. It remains one of the most sought-after second hand cars in the UK in previous-generation form, and for a good reason. It's a fantastic car to drive and comes in various variations, including the fun-to-drive ST hot hatch and incredibly efficient EcoBoost petrol and TDCi diesel models. We appreciate that it is a cost-effective vehicle with reasonable servicing costs that is also a dependable and secure investment.
What Are Good Starter Cars
Like the Volkswagen GTI, few vehicles combine practicality, pleasure, and approachable performance. It's a daily driver that's just as entertaining as many of the top sports cars available today.
Where To Buy Modified Cars
A customized car will be received differently by regular dealers. It might just look out of place on a forecourt full of ordinary automobiles, so they might not want to accept one unless they are certain they will find a customer.
Who Makes The Best Cars
The Driver Power Brands Survey's top brand is Porsche. Despite the fact that none of the particular models from the German sports car maker are popular enough to be included in the Driver Power New Car Survey, the data reveals that owners are quite satisfied.
What Types Of Cars Are There
Car classification is sometimes helpful. It enlightens us and helps us better comprehend some of a car's attributes. SUVs, Hatchbacks, Crossovers, Convertibles, Sedans, Sports Cars, Coupes, Minivans, Station Wagons, and Pickup Trucks are some examples of these types.
What Country Makes The Best Cars
Germany is renowned for creating enduring automobiles from manufacturers such as Audi, Volkswagen, BMW, and Mercedes-Benz.
How To Make Your Car Look Cool
You can affordably make your automobile look sporty. Some phony modifications are doable and only cost a small portion of what the actual thing would. Regardless of your vehicle type, you can make several low-cost genuine alterations to instantly make it look more sporty.
How Many Liters Is A 2jz
From 1991 (when it was initially introduced in the Toyota Aristo of that year) to 2007, the 2,997 cc (3.0 L; 182.9 cu in) 2JZ was manufactured. The 86 mm x 86 mm (3.39 in x 3.39 in) cylinder diameter and stroke measurements.
What Are The Best Cheap Cars
The Chevrolet Spark is now the most affordable option on the market, and it shows. Despite its 98 horsepower engine's slow acceleration, the Spark is incredibly fuel-efficient, easy to park, and manageable in traffic. It performs well in urban settings but poorly on highways.
How To Make Your Car Look Sporty
Getting new wheels, a paint job or LED lighting are some of the most popular ways individuals improve the appearance of their cars. By giving your car's exterior a little more flair, new rims can give it a sportier appearance.
Easiest Cars To Mod: Final Verdict
In today's market, many cars come equipped as standard with a wide range of unique features that assist bring a new level of comfort and convenience. Even with these cutting-edge technologies, it is always a good idea to be able to customize your automobile and add your own unique touches to make it as unique as you are.
Customizing your car can get pretty expensive, depending on the changes you want to make to it. To fully customize your car while staying within your budget, you'll want to start with a reasonably priced vehicle.
Fortunately, many used cars are available that are not outrageously priced. Most of these cars can be easily and affordably modified. If you need some inspiration or further context on how automotive modifications work, we have plenty of guides on those, too!
We previously looked at the best ideas to create your own bespoke modded Nissan 300ZX. Otherwise, if you want something more modern, maybe you might consider our guides on creating a modified Infiniti Q50 or a modified Infiniti G35… Both are spectacular vehicles to modify.