RVing remains one of the most popular ways to take a road trip. Like having a home on wheels, travellers love the idea of being able to gather their loved ones and start their journey. Its got all the amenities you need to be comfortable on the road. But after years of usage, like any vehicle, your RV can start to look pretty bad. Not to mention, your travelling needs may have changed making your once convenient ride a bit outdated.
Before you shell out thousands of dollars to invest in a new rig, you might consider making some adjustments. There are simple updates you can make to your recreational vehicle that will have it looking great while accommodating all your travel needs.
LED Lighting – If you want to improve the look and functionality of your RV, start with a simple update like LED lights. Since they use less energy than incandescent lighting, you'll save a lot of battery power. It also looks great illuminating the night skies as you and your family enjoy the view.

Awning Fabric – When you're posted up at a campsite, it's nice to be able to pull out the portable grill, table, and chairs with a nice awning to protect you and your company from the sun. As they can take a beating from all the use, you can update your rig by applying new RV awning fabric to it.

Solar Power – Solar systems used to be pretty costly for RVs, but that has changed as of late. If you like RVing off the grid having solar energy will really come in handy. You can save a great deal of money while still having the energy source you need to power your devices.

Rip Up the Carpet – Chances are your RV's carpet has seen better days. You can easily rip it up and replace it to give the entire space a more updated feel. The same goes for the tile in your kitchen and bathroom.

Paint the Interior – If the walls are dingy or dated you can update it with a fresh coat of paint. If you'd like to add a bit of style to your RV, you could consider adding wallpaper to a feature wall and painting the rest of the walls to match.

Update or Reupholster Furniture – If your RV furniture is really rundown then it is best to get rid of it and buy new furniture. However, if it's in good condition but dated, you can reupholster the furniture to change the look.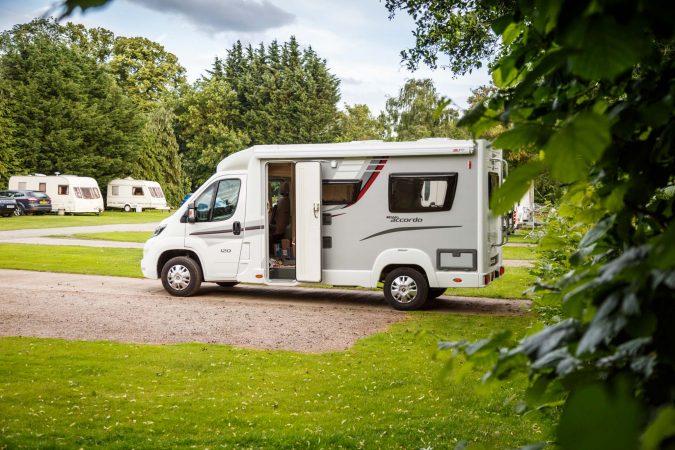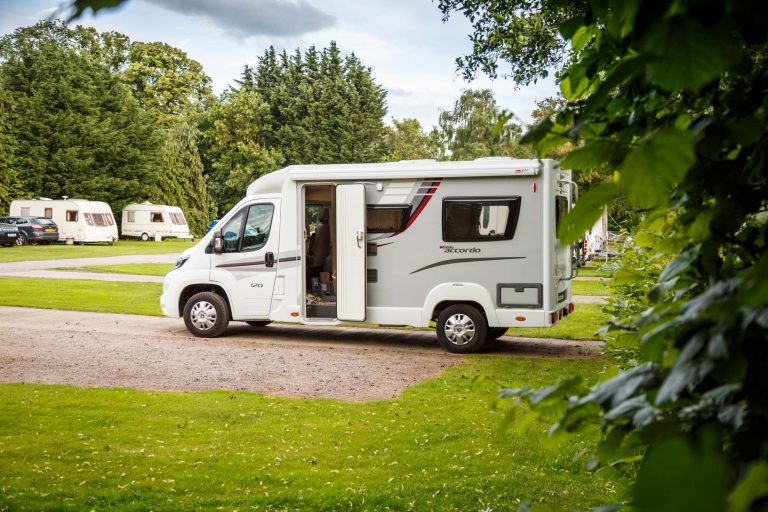 Change Faucets and Showerheads – A simple way to update the RV's bathroom and kitchen would be to swap out the faucets and showerheads.

Get New Linens – To give your RV more aesthetic appeal you should invest in some new curtains, bath towels, washcloths, comforters, and sheets.

Interior Fan – Whether your rig has an air conditioner or not, there's nothing like cool air flowing to keep the temperatures right. Installing an interior fan will also reduce how much you need to use the air conditioner saving you lots of power.

Replace Your Tires – After going several thousand miles in your RV chances are it's time to update those tires. Investing in new wheels keeps everyone safe, saves you money on gas, and helps to modernize the look of your recreational vehicle.

Signal Booster – If you like to stay connected to the internet while you're on the road getting an RV signal booster is ideal. It can help you to keep a stronger signal during those times when phone service isn't working so great.
When you're travelling, your recreational vehicle serves as your home away from home. After getting years of use out of your ride, however, the wear and tear begin to become apparent. While you could go ahead and invest in a new one, why spend money you don't have when you can just complete some updates yourself. As long as the mechanical parts of your rig are working fine, a few simple improvements like those listed above will have your ride looking good and back on the road in no time.