While trekking the great outdoors and listening to music sounds like a match made in heaven, it's not that easy to achieve. After all, Mother Nature isn't all too forgiving or easy-going. On top of that, a lot of audio gear, whether it's earphones or boomboxes, is quite fragile. Just a tiny bit of rain or a subtle shudder could be enough to destroy them. What you need then, is Edifier's MP100 Plus portable Bluetooth speaker.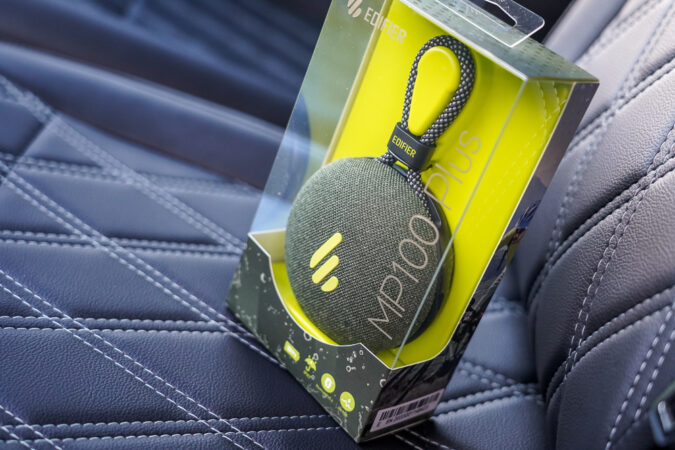 As cute and as dainty as it may seem, this little puck is tougher than most audiophile equipment out there. That is what it's made for… Allowing jazzy folks like you and me to listen to our favourite tunes without its insides breaking apart once it's exposed to nature. The MP100 Plus was designed as an outdoorsy speaker that you can take with you, anywhere you go. Its mesh fabric will handily guard against dust.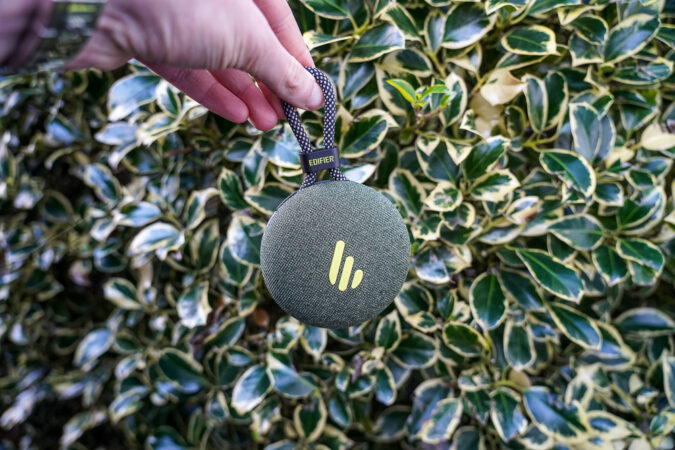 Meanwhile, this tiny thing is rated to IPX7 water-resistance standards. Hence, allowing it to be submerged one meter underwater for 30 minutes, without any signs of damage. Given how robust this is, you can easily take this with you while you're going camping. Perfect for our campervan.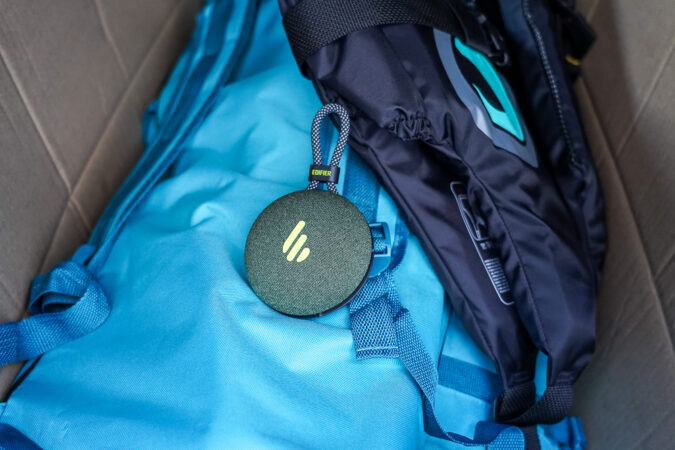 Well, with its water resistance, you could have it on you as you're canoeing or trekking a stream. With the loop that goes around the main speaker housing, you could even strap it onto a lifejacket as you row, row, row your boat. A bit of water splashing about won't be enough to harm it. With its dust-proof casing, you could even toss it clumsily onto the sand, as you're busy jamming to some music at the beach. Nothing is too much bother.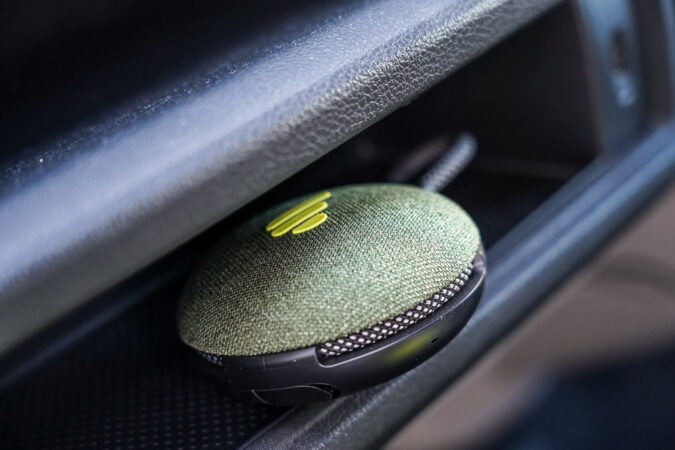 How Does It Sound?
Speaking of, the Edifier MP100 Plus is very small in size, and pretty lightweight. It's a smidge bigger than a cricket ball and comfortably fits into the palm of your hand… If you need a size comparison. Under all that mesh up top, there's a rubber surface on the bottom. So, it's not going to slip and fall off so readily. On top of that, there's the aforementioned loop, which you could attach it to something, like your backpack.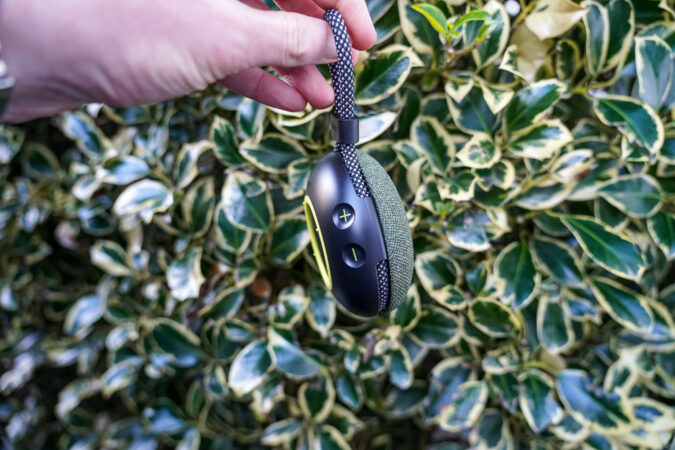 The buttons to control the speaker are easy to reach and very clearly defined. So, even if it's dirty, you can make out the volume up/down, Bluetooth on/off, and power buttons without difficulty. With that said, an audio accessory is worth nothing if it sounds bad. So, does the MP100 Plus make a good impression? Well, for such a small device, the sound quality is fairly decent, all things considered.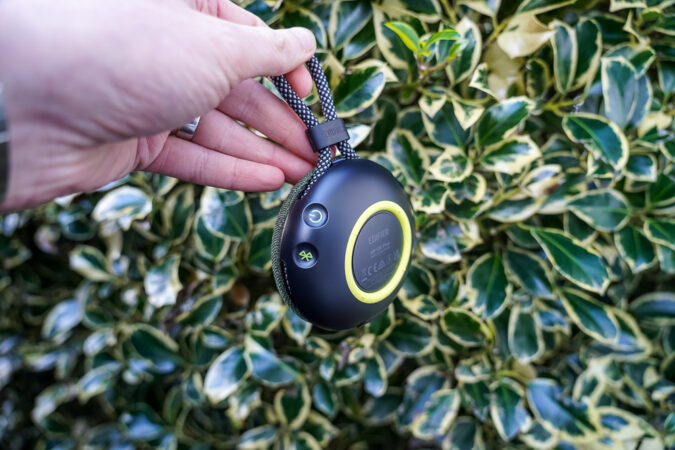 Yet, it's not bad given its size. And, seeing how there's only a single speaker powered by a 43mm driver, in addition to a 5W output. Still, if you need a device to fill a room with sound (or at least around a group of people), the Edifier MP100 Plus is a huge upgrade over using your phone's speaker. Its built-in 1,500mAh battery can be topped up using USB-C and could manage 9 hours of playback.
Furthermore, it pairs via Bluetooth 5.3, making sure that the wireless signal is reliable while consuming a lot less power. Besides listening to music, you could answer calls on it, should you need to. For £49.99, it's great value for the money. And, it even comes in bright and bold colours to dazzle your MP100 Plus – bright teal, dark green, or solid grey.