We've looked at plenty of Edifier's head- and ear-phones in the past, and our general consensus has always echoed familiarly throughout each one… "For the money, they offer some of the best sound, technology, build quality and listening experience that you'll find on the market today". But unlike their other products that we've previewed before, the latest Edifier NeoBuds Pro isn't as super affordable.
In fact, it's the most expensive wireless earbud in their entire line-up, with a sticker price of £119.99. This time around, it'll be competing against the big boys in that higher price bracket. So, we wonder, do Edifier's bang-for-buck qualities still hold true. Or, would the many other premium brands that are competing in this space offer better sound? Well, they certainly offer quite a lot in the box.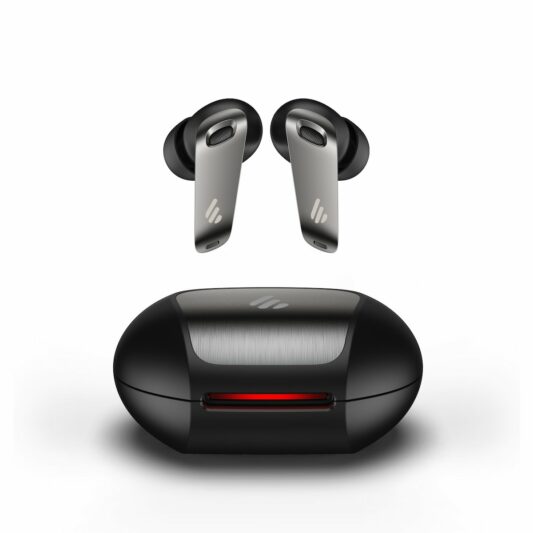 Leaps And Bounds
If we're comparing it to other Edifier earbuds that we've tested previously, the NeoBuds Pro certainly are an improvement in many ways. For starters, the drivers in the NeoBuds Pro are 10mm, which are far larger than the 6mm and 8mm drivers that we typically see. Plus, these aren't just any drivers, as they're a set of balanced armatures made by Knowles. Surrounding that are composite diaphragms.
This alone ensures a punchy yet crisp and expansive sound stage. Bass is abundant, as well as good clarity across the mids and highs. With a frequency response of 40kHz, the NeoBuds Pro are officially the first fully wireless earbuds to receive the coveted Hi-Res Audio certification. This is partly thanks to a clever DSP-based digital active crossover that's programmed through those Knowles drivers.
In short, this ensures a balanced acoustic experience across the board, from overly low bass to peak highs. You could easily throw high-fidelity music at it, too. The NeoBuds Pro feature both LDAC and LHDC decoding tech. As such, it'll have no trouble decoding sound as high as 900kbps for top-notch reproduction. Ah, but that's not all, as the NeoBuds Pro has a myriad of other tricks up its sleeve.
There's the exceptional active noise cancellation. While most earbuds in its class could only deliver a noise reduction of 30dB. Edifier's NeoBuds Pro could readily manage up to 42dB. If you actually need to make noise, there are six microphones (three in each earbud) that'll be ready to pick you up. With them working in tandem to direct your voice and filter the background, mic quality gets an A+.
Better Than The Rest?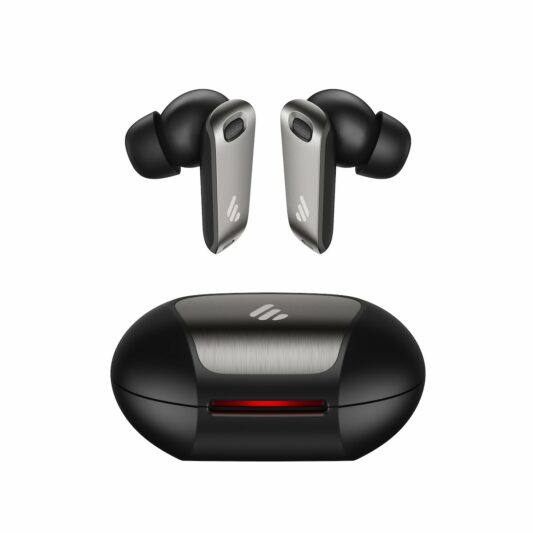 In the box, Edifier includes a set of germ-proof ear tips, which sanitises up to 99.8% of bacteria from your ears. What may not be as stellar, although still pretty decent nonetheless, is what you get for battery life. With a total of 24 hours' worth of playtime including the charging case, that'll mostly be sufficient for a lot of people. Still, there are earbuds that could easily double that endurance.
At the very least, the NeoBuds Pro charges up pretty quickly. Just 15 minutes worth of charging nets you 3 extra hours of playtime. If we look at the rest of the market, Edifier's NeoBuds Pro is knocking on Apple's door. Their more well-known AirPods are just a bit more expensive. But as far as features, comfort, noise cancellation, and sound are concerned, the NeoBuds Pro could handily throw punches all day.