Once upon a time not too long ago, buying audio gear always came with a compromise. If you want a pair of earphones that sounded neat, you have to pay up. The nice ones were at least £200, though that's the bare minimum. Nowadays, however, you can get pretty great-sounding earphones for as little as £30 or thereabouts. The Edifier TWS 330NB is proof that cheap things can be good.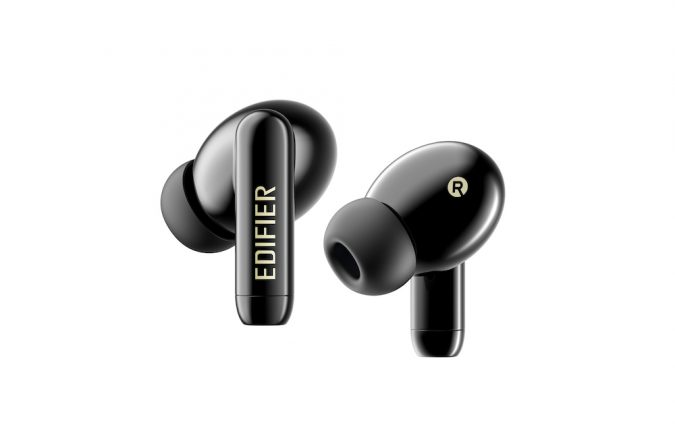 It's amazing to see just how quickly technology can trickle down from purist audiophile quality gear to something that regular folks like you and I can enjoy. Edifier's TWS 330NBs have a sound quality that's beyond solid for the price. There's ample clarity in the mid and highs, with booming bass down low. For the price (and given's the diminutive size), it's hard to ask for any more crispness than this.
High-Tech Audio, Decoded
So, what gives? For starters, the TWS 330NB carries Edifier's AAC HD audio decoding tech. Over a meagre Bluetooth connection, it can decode and process higher quality audio transmission. Thus, you won't have to sacrifice crispy clear music, video streaming, or podcasts just to not have to lug around 3.5mm cable. Another great attention to detail is what Edifier's done with the ANC.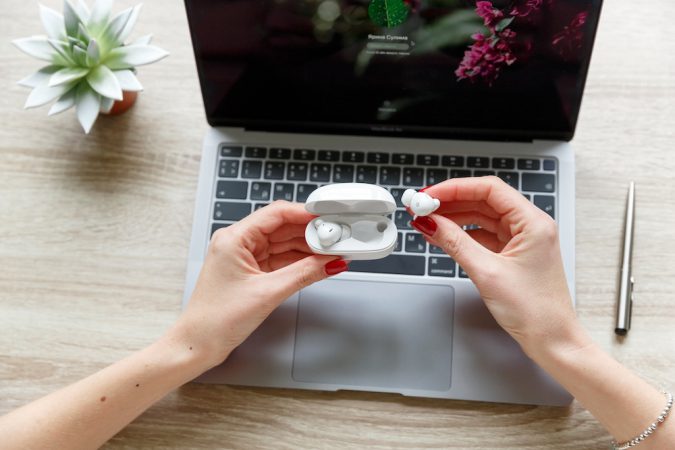 The 330NB uses what they call a "hybrid" active noise cancellation system. Here, it uses the internal and external bi-directional microphones together. Consequently, it could pick up ambient noise both inside and outside of your ear, in trying to cancel out unwanted noise. It could provide a reduction in noise by as much as -38dB, which is more than respectable.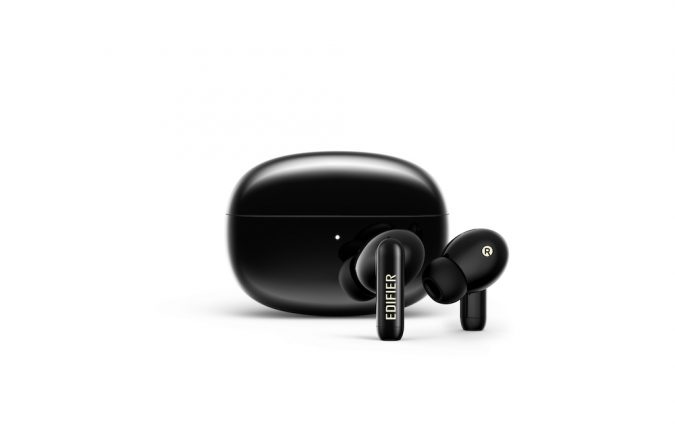 Additionally, the ANC is amplified thanks to a deep neural network coded into the software. Thereby, it can listen out for external and internal sound waves, and then send it to its onboard AI. Thanks to a special algorithm, it can better calibrate that noise cancellation. One bonus of AI-powered ANC is how it doubles as a tool to separate your voice from others around you.
To Speak, To Listen
Hence, the neural networking can improve your call quality in real-time. Indeed, the microphone works decently well. One more cool little trick up the ANC's sleeve is Ambient Noise Monitoring. This way, you can still hear the important things, like when there's oncoming traffic or if the conductor's trying to announce the next stop. Tap the earbuds once, and Transparency Mode lets you hear everything.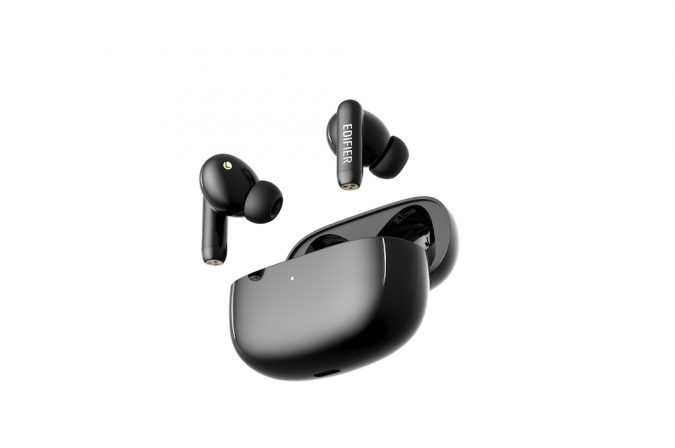 You also get a unique Game Mode setting with the 330NB. Here, latency drops to a very low 80ms, ensuring that you don't miss out on your next kill. You can activate this through the Edifier Connect app, where you could alternatively configure your touch controls. Comfort-wise, they sit rather well in my ears. Although, I'd recommend you try them out in person, just to see if they fit right.
That'll be important, as you can keep on listening for up to 20 hours, without ANC. That's five hours of charge, with another 15 stored in its cradle. The charging case could be topped up at speed with the addition of USB-C fast-charging. Edifier's TWS 330NB is great little pair of earbuds that can do it all. It sounds good, provides excellent ANC, is comfortable, and come at a low cost.