Finding good earphones for an affordable price is beyond easy these days. Go to Amazon, and you'll find hundreds and thousands of budget audio gear, which nonetheless doesn't sacrifice quality to be at the lower end of the price bracket. But what if you want a pair of approachable wireless earbuds, with ANC, excellent sound quality, long-lasting battery life, and stand out from the rest?
In this case, perhaps Edifier's TWS1 PRO suit the bill rather nicely? For the price, it offers great sound quality, no matter if you're listening to music, streaming a video, or are enjoying a podcast or two. Part of this is thanks to the inclusion of Qualcomm's second-generation aptX Adaptive audio tech. The TWS1 PRO takes it up a notch by supporting both aptX HD, as well as aptX Low Latency audio.
Crispy Clear Audio, Inside And Out
Combined, the TWS1 PRO can magnify the sounds of music wonderfully. There's a crispness at the mid and highs, with ample bass at the low end. It works in tandem with an all-new and improved analytical PU+ titanium diaphragm. This could better distinguish between background frequencies or human voices to set the sound stage apart. This isn't just a major benefit for music, either.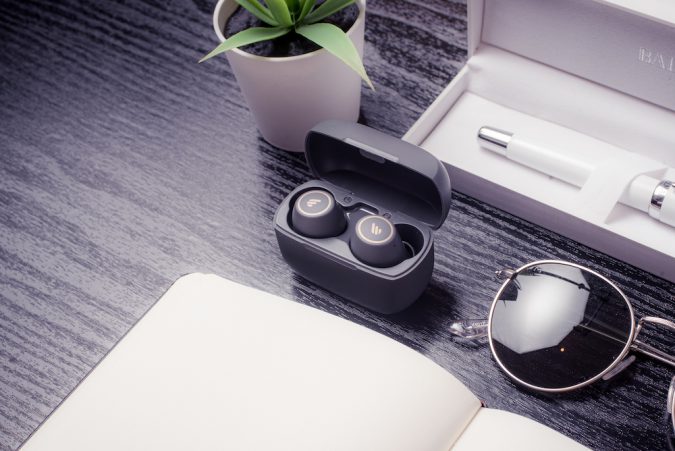 While taking calls, that diaphragm – and Edifier's CVC 8.0 active noise cancellation – could separate backdrop noise and caller voices to a T. Aside from crystal clear audio resolution, you can adjust and tinker around with your audio profiles through the app. You won't have to worry about some shoddy Bluetooth connection, either. Edifier's gone the extra length to include Bluetooth V5.2.
This is enabled by another Qualcomm chip buried inside, the QCC3040. Quick and stable connection over the wireless is a given, as is lower power consumption. You'll certainly notice that last part, as the TWS1 PRO could handily manage 12 hours of playback just on the earbuds themselves. Dock them in the (pretty nice) charging case, and you could have up to a whopping 42 hours of playback.
Sounds Good, Looks Good
Speaking off, you could possibly find yourself keeping the TWS1 PROs in your ears a lot longer than expected. The case could top up from empty to full in just 40 minutes thanks to USB-C fast charging. Since you'll be listening for so long, it's crucial that they sit well in your ears, too. In my experience, the TWS1 PRO has no issues with this. The included silicone tips are sufficiently snug.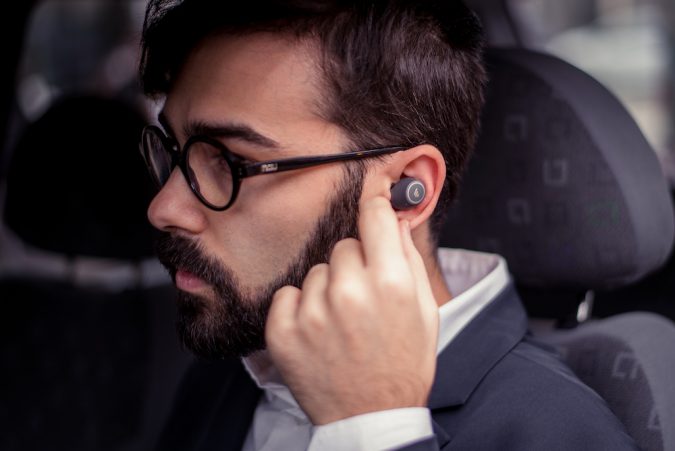 Edifier's taken notice of this, hence the more ergonomic shape to (hopefully) fit your ears a bit better than some others. This does mean that the TWS1 PRO carries a unique design and form factor. Some will like it, as it appears more subtly without that AirPods-like prong sticking out on either side. Yet, I reckon others may hate it, as it – thanks to that big battery – could be a tad bulky.
So, you should try them out for yourself to see how they fit. You might be wearing them quite often outside of a regular daily commute, and why not? It's rated for IP65 water and dust proofing. A bit of sweat on that early morning jog should be more than fine. Overall, the TWS1 PRO punches far above what its sticker price suggests. It's one of the best earbuds you can buy for under £50.