Edifier is well-regarded for creating some of the best affordable head/earphones on the market today. But, what would happen if they were to challenge some of the big leagues in the premium audio sector? It's not nearly as merciful, when even a minute imperfection in sound quality or feature set may be harshly criticised. Yet, Edifier's thrown their hat into the high-end headphones ring anyway with their new WH950.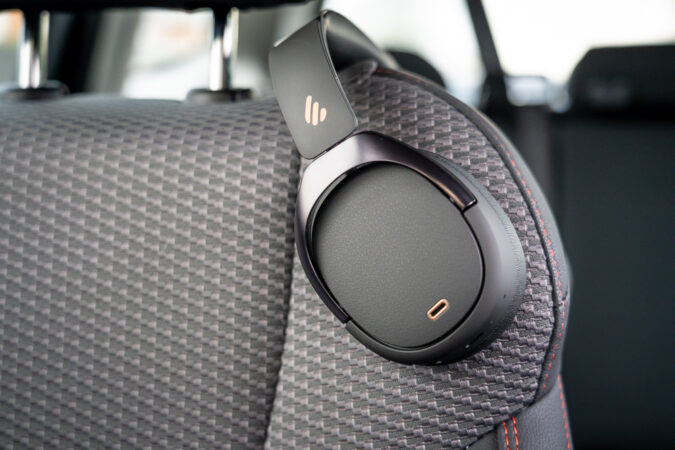 At £179.99, it's certainly more expensive than most other of Edifier's stuff that we've used before. And, there's a good reason why. For starters, they certainly look and feel the part. The ear cups are very soft, and in addition, Edifier's nailed the ergonomics on the WH950. Even the little details… How these wrap around your head, the pressure of the headbands, and the amount of adjustment… Are just about perfect.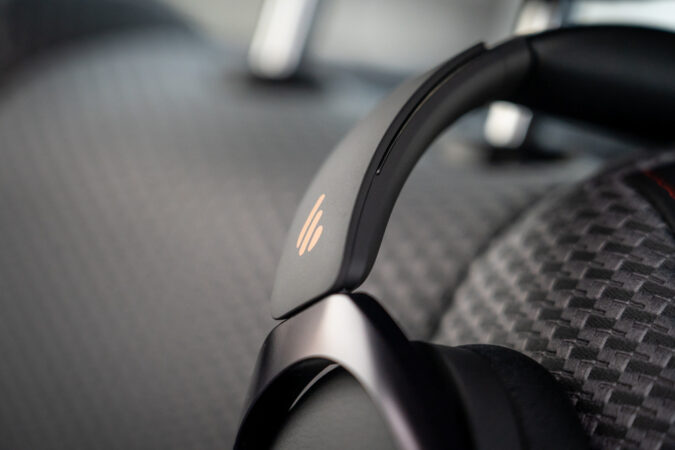 These make the Edifier WH950s a great set of cans that you can wear for hours on end without fatigue. But, what about the sound? Well, it carries Hi-Res Audio and Hi-Res Audio Wireless, as well as an LDAC certification. From the ground up, Edifier's boffins have done a lot of tuning behind the scenes with the sound signature. To achieve studio-grade quality, the WH950 has a frequency response of 40kHz.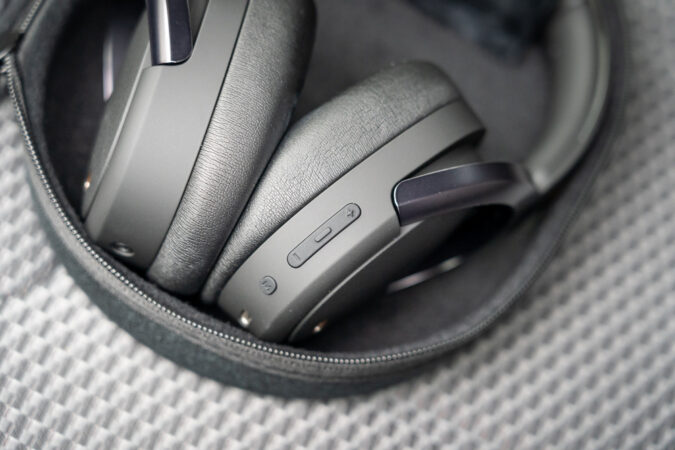 In short, it ensures a more detailed sound with great clarity and a broad soundstage. This is also due to Edifier's inclusion of a 40mm composite titanium film driver. The latter focuses on natural and balanced audio that makes it ideal for a wide range of music genres. In my experience, the audio quality is rather good – fitting for its price tag. Nonetheless, with strong competition, is the WH950 good enough?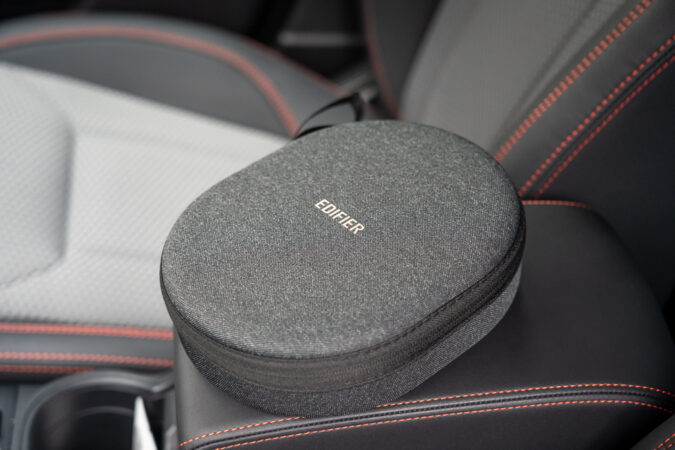 Great Sound, Even Better Features
Well, Edifiers typically sound really great for the money on their home turf, alongside other budget audio gear. With that being said, in this premium price bracket, they're now competing against prestigious, as well as iconic and fan-favourite audiophile brands. They arguably offer better sound experiences if you'd compare them against the Edifier WH950. Still, Edifier's ace-in-the-hole is the features that it offers.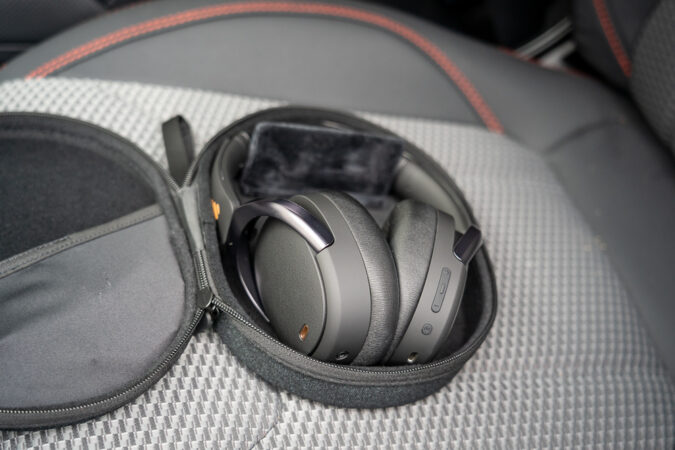 Sure, rival brands might reward you with improved sound, but Edifier's headphones generally grant you plenty of bang-for-buck as far as additional features go. Its WH950, therefore, is quite impressive as an all-rounder. For instance, you get a lengthy 55-hour battery life. Or, 34 hours with ANC turned on. Plus, you could top it up speedily thanks to fast charging, yielding an additional 7 hours in just 10 minutes.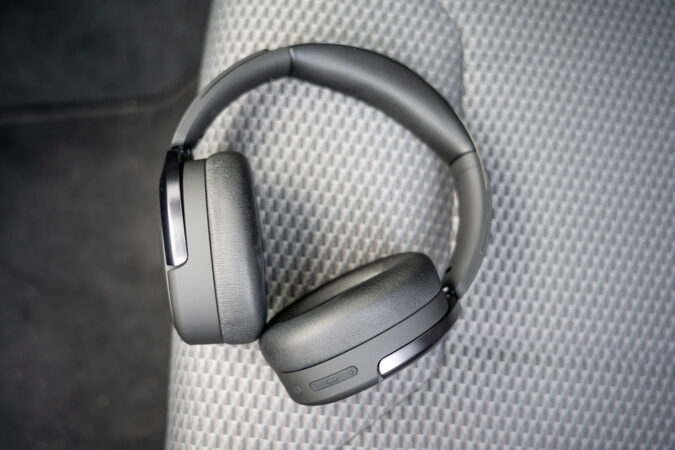 Meanwhile, a full charge takes only 1.5 hours. Additionally, the Edifier WH950 has a clever active noise cancellation system. It's paired with the option to block out ambient sound or reduce wind noise, which you can choose to your liking. Furthermore, there's an array of 4x mics for taking calls. Considering that this has its own audio signal processor, it could even reduce background noise during phone calls.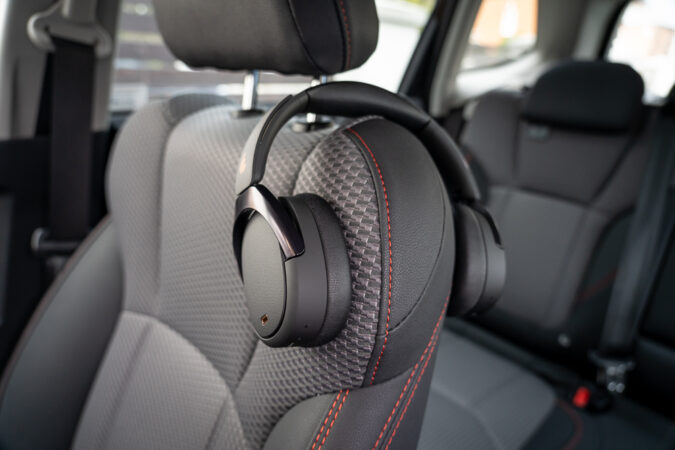 Another nice-to-have is the ease of connectivity, thanks to Bluetooth 5.3. It ensures fast and reliable data transmission. Not to mention, the ability for you to switch between two paired devices more easily. The WH950 also supports Google's Fast Pairing, where you can effortlessly pair with an Android device in a single tap. Elsewhere, the Edifier app offers a plethora of other modes, configs, and custom settings.