Bold American Style Meets German Engineering
Ford recently unveiled the new electric Explorer, a striking all-electric crossover that blends American design with German engineering. This innovative vehicle leads the way for a new wave of electric vehicles from Ford, redefining the brand in Europe.
Outstanding Digital Experience and Clever Cabin Storage
The electric Explorer boasts a fantastic digital experience with a fully loaded infotainment system, a 14.6-inch movable screen, wireless app integration, and advanced driver assistance technology. Additionally, the cabin storage is spacious and cleverly designed, featuring a private locker and a 17-litre central console that can accommodate large items like a laptop.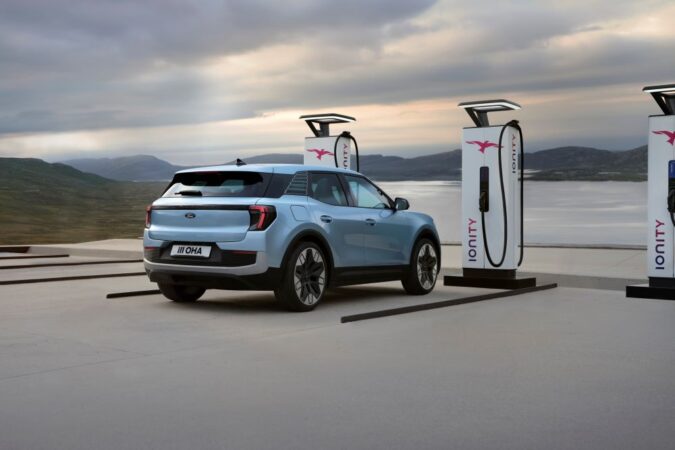 Road Trip Ready with Fast Charging Capabilities
The Explorer is prepared for adventure, offering fast charging from 10-80% in just 25 minutes. On top of that, the vehicle comes with features like assisted lane changes and a massage driver's seat for added comfort on long journeys.
Expansive Charging Network in the UK and Europe
By 2024, Explorer customers will have access to more than 500,000 charging points across 25 European countries, including 21k in the UK, as part of Ford's Blue Oval Charging Network.
Stylish, Smart, and Packed with Features
The aerodynamic exterior captures the essence of Ford's iconic American SUV, while the ultra-modern interior boasts premium materials and features like sculpted sporty seats and a sophisticated soundbar. The SYNC Move infotainment system offers a movable 14.6-inch touchscreen, wireless device charging, and compatibility with Android Auto and Apple CarPlay.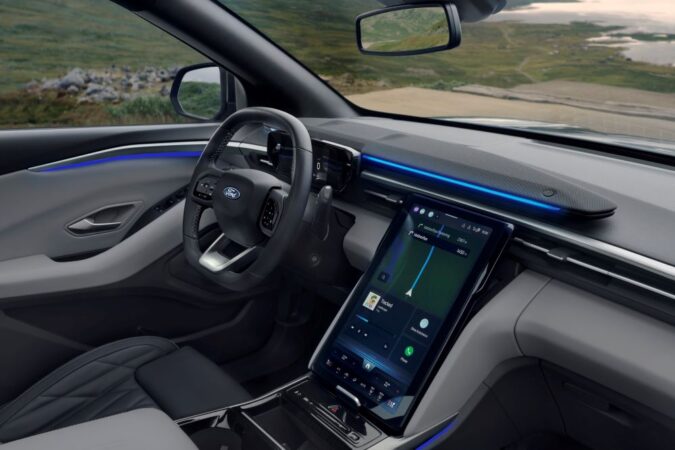 Advanced Driver Assistance Systems
The Explorer comes equipped with assisted lane change and clear exit assist, making it the first Ford in Europe to offer these advanced driver assistance systems.
Real-Life Adventure with Lexie Alford
Ford has partnered with adventure influencer Lexie Alford, the youngest woman to visit every country in the world, for a global expedition in the Explorer. The round-the-world trip, inspired by Aloha Wanderwell's exploits 100 years ago, is set to begin later this year.
The all-electric Explorer will be available in two highly specified versions – Select and Premium – and can be ordered from later this year. Get ready for electrifying adventures with Ford's new Explorer crossover.