The interior of your car is your personal sanctuary, where you spend countless hours commuting, running errands, and embarking on road trips. Enhancing the interior with the right accessories can significantly elevate your driving experience, improving comfort, convenience, and overall aesthetics. From technology upgrades to organizational tools, this article explores the top interior accessories that will transform your car into a stylish and functional haven.
Seat Covers
Protecting your car's seats from wear and tear is essential for maintaining its resale value and overall appearance. Seat covers not only shield your seats from spills, stains, and damage but also provide a touch of personal style. Choose seat covers made from durable materials such as neoprene, leatherette, or microfiber, ensuring they are compatible with your car's specific seat design and airbag systems.
Steering Wheel Cover
Upgrade your driving comfort and grip with a high-quality steering wheel cover. These accessories provide a cushioned grip, reducing hand fatigue during long drives. Look for steering wheel covers made from materials like leather or memory foam, offering both tactile comfort and stylish aesthetics. Consider covers with additional features such as heat resistance or built-in massage elements for an extra touch of luxury.
Floor Mats
Protecting your car's carpet from dirt, debris, and spills is essential, especially in areas with harsh weather conditions. Invest in all-weather floor mats that are easy to clean and provide maximum coverage. Opt for floor mats with raised edges or channels to contain liquids and prevent them from seeping onto the carpet. Custom-fit mats specifically designed for your car model offer the best protection and fit.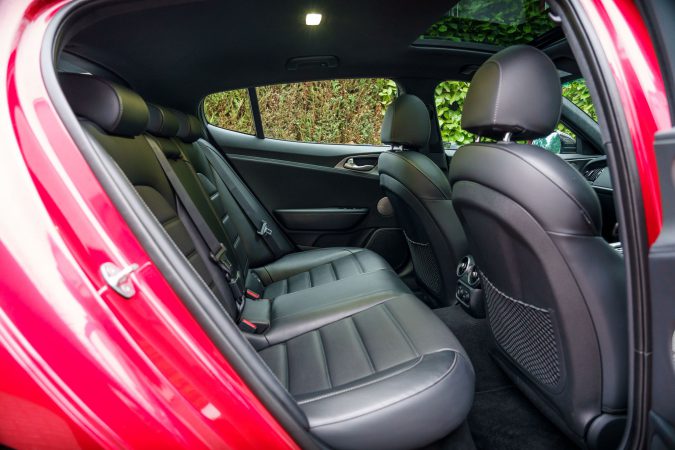 Dashboard Mounts
Keep your phone, GPS, or other devices easily accessible and secure with a dashboard mount. These mounts come in various designs, including suction cup mounts, magnetic mounts, or clip-on mounts. Choose one that suits your preferences and ensures a stable hold for your device, allowing you to navigate, make hands-free calls, or access apps without compromising safety.
Organizer And Storage Solutions
Maintaining a clutter-free and organized car interior is not only visually pleasing but also enhances functionality. Consider investing in organizers and storage solutions designed for your car's specific layout. Hanging organizers, seatback pockets, and console organizers help keep essentials like documents, electronics, water bottles, and snacks within reach and neatly stored.
Ambient Lighting
Create a captivating atmosphere within your car with ambient lighting. LED light strips or interior lighting kits provide a soft, customizable glow that adds a touch of sophistication to your driving experience. Choose from a range of colors and brightness levels to match your mood or enhance the overall aesthetics of your car's interior.
Wireless Charging Pad
Tired of dealing with tangled charging cables? A wireless charging pad is a convenient accessory that eliminates the need for cables and keeps your phone powered up on the go. Look for a wireless charging pad that is compatible with your phone's wireless charging capabilities and easily integrates into your car's interior design.
Smart Car Assistant
Upgrade your car's intelligence with a smart car assistant device. These devices, such as voice-activated assistants or smart displays, provide hands-free control over various functions like navigation, music, calls, and messaging. Some smart car assistants also offer additional features like vehicle diagnostics, safety alerts, and integration with smart home devices.
Rearview Camera
Enhance safety and parking ease with a rearview camera system. Rearview cameras provide a clear view of the area behind your car, eliminating blind spots and assisting with parking and maneuvering in tight spaces. Look for cameras with wide-angle lenses, night vision capabilities, and crisp resolution for optimal visibility.
Investing in the appropriate interior accessories can greatly improve the time spent in your vehicle. By adding a few upgrades, you can improve both the aesthetic look of the interior while also providing additional functionality. Pick up a few of these interior accessories today and enjoy the enhancements in style, comfort, and convenience.