Many drivers use license plate frames to customize the look of their vehicles. Your choice of license plate frames is a matter of personal preference based on whether you think your car or truck looks better with aftermarket or custom frames. These accessories can also protect your plates from the elements and provide anti-theft or safety features. Learn more about design choices, materials, styles, state regulations, and regional preferences for license plate frames to help you choose the right frames for the plates on your car or truck.
Various Design Choices
There are a wide variety of license plate frames available for sale. You can shop ready-made frames in the best gifts for car lovers or order custom license plate frames with any design.
In addition to choosing your preferred frame material, color, and finish, you can also select a license plate frame that has text on the top or the bottom, frames printed with patterns, or novelty frame shapes.
Practical license plate frames feature anti-theft devices, bumper protectors, or solar-powered backup cameras. These frames can deter car thieves, prevent damage from fender benders, or add aftermarket safety features to your vehicle.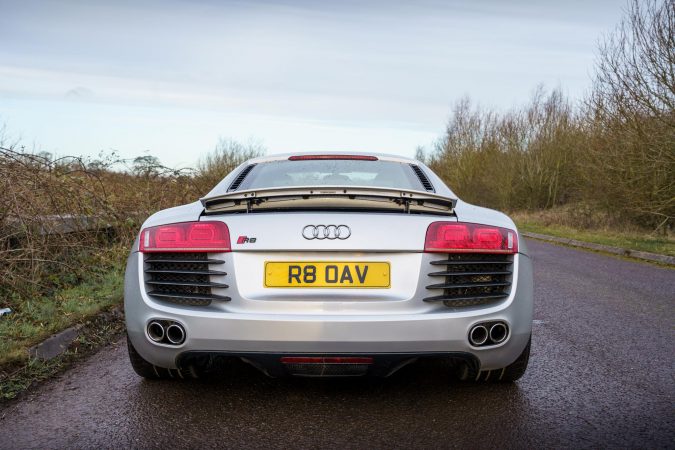 Materials & Styles
Most modern license plate frames are polystyrene plastic. This cost-effective and durable material makes it possible to print text or designs directly onto frames. Silicone license plate frames that can stand up to extreme weather and will never rattle are also available.
In the past, license plate frames were often made out of metal. Metal frames from the 1950s and 1960s are now collector's items that sell for high prices. If you have a classic car, you might want to invest in a stylish license plate frame from the same era.
New metal frames are a popular premium option. Today, you can get lightweight aluminum, corrosion-resistant stainless steel, and durable titanium or zinc license plate frames. Whether you prefer a vintage or new design, you should use license plate screws to install a license plate frame.
The Influence of Regulations and Regional Preferences
License plate frames are legal in most states, with the exception of Oklahoma. Most states prohibit frames that obscure the number on your license plate or any registration stickers.  Other states prohibit frames that obscure the state name or cover other parts of the plate. Check the laws of your state before ordering a new license plate frame.
If you live in a state that requires you to apply registration stickers to your license plate, you should look for a frame that does not cover these stickers. The top corner of license plates displays registration stickers for 27 states. Bottom corner stickers are the standard in 18 states. Sticker placement can affect regional preferences for plates that display text or designs on the opposite side of plates.
You can use any license plate frame design that complies with the laws of your state on your vehicle. A frame that covers the corners and edges of your plates is an affordable and simple way to protect your plates and customize the appearance of your car or truck.